Real Estate Equity and Lending Crowdfunding Close to 100 Million in Italy, in 2021
Lending crowdfunding finances the renovation of individual real estate units, and, in fact, the average collection for the 243 projects financed in 2021 was $266,000 (€235,000) ($245,500 (€217,000 in 2020). In addition, investors are showing increasing familiarity with this asset class, so much so that in 2021 the average investment rose to $2,715 (€2,400)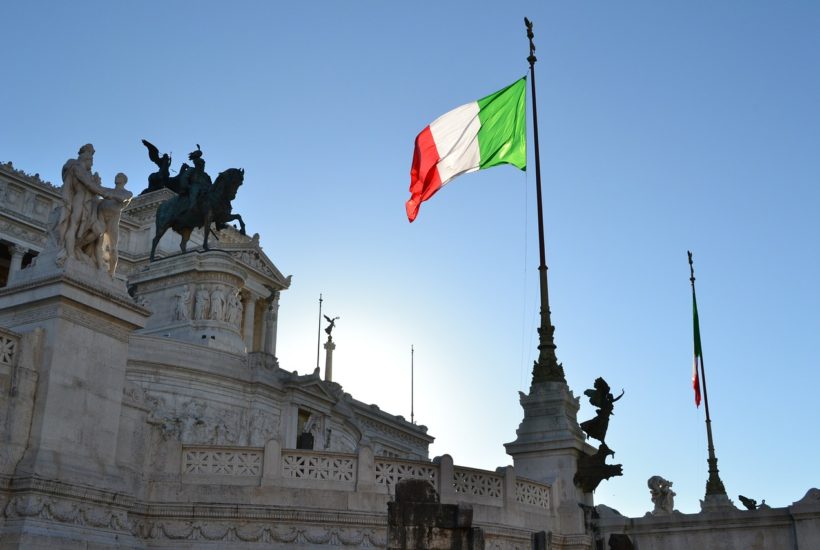 The race of real estate crowdfunding in Italy does not stop. On the contrary, in 2021, real estate equity and lending crowdfunding platforms have increased the collection of almost 50% compared to 2020, touching $113 million (€100 million) with 266 projects funded compared to 186 in 2020. This is the result of the data collected by the Crowdfunding Buzz observatory.
Real estate crowdfunding in Italy is a very recent mode of collection (and investment): the first 7 projects were in fact funded in 2017 (with $2 million (€1.8 million) collected), then rose to 18 in 2018 $12.9 million ( (€11.4 million). But the real explosion occurred only in 2019 when 108 projects were funded with a total collection of $39.6 million (€35 million).
The greatest growth was achieved by lending crowdfunding platforms, which raised a total of $64.6 million (€57.1 million) compared to $41 million (€36.3 million) in 2020 (+57%), financing 243 real estate projects compared to 167 in the previous year. Real estate equity crowdfunding platforms, on the other hand, raised $47 million (€41.5 million) versus $33 million (€29.3 million) in 2020 (+41%) for 23 real estate projects funded versus 19.
Read more about real estate crowdfunding and find the most important finance news with the Born2Invest mobile app.
Lending Crowdfunding
Historically, lending crowdfunding finances the renovation of individual real estate units, and, in fact, the average collection for the 243 projects financed in 2021 was $266,000 (€235,000), compared to $245,500 (€217,000 in 2020. In addition, investors are showing increasing familiarity with this asset class, so much so that in 2021 the average investment rose to $2,715 (€2,400) compared to $1,920 (€1,700) in 2020, $1,471 (€1,300) in 2019, and $679 (€600) in 2018.
In addition to the relative ease of understanding the dynamics of a real estate investment, the reasons for this success probably also lie in the combination of remuneration and average loan duration. Indeed, the average annual rate offered was almost 10% (9.9%), practically the same as the previous year (9.8%). While the average duration for repayments lengthened slightly, although still remaining within 12 months (11.9 months in 2021 and 11.5 in 2020).
Both the increase in the number of platforms and the growth in the collection of those already active have certainly contributed to the growth of the segment. Let's take a look at the highlights.
Real Estate Crowdfunding 2021 Italy – Lending platforms
Active platforms. There were 16 lending platforms that closed at least one campaign in 2021 compared to 10 in 2021. In fact, 7 platforms made their debut in 2021, while one, the Estonian CrowdEstate, closed its Italian branch and therefore did not collect in 2021.
Greater collection. Of the 16 platforms, half raised more than 1 million during the year, but 3 raised more than $11.3 million (€10 million): Rendimento Etico ($23 million (€20.4 million) with 54 projects funded), Recrowd ($15 million (13.3 million) for 38 projects), and Trusters ($13.35 million (€11.8 million) with as many as 80 projects funded).
Higher growth. Among the platforms also active in 2020, the one that experienced the greatest growth was Recrowd, which went from $1.7 million to $15.6 million (€1.5 to 13.8 million (+11.7 million), followed by Rendimento Etico with a growth of $6.56 million (€5.8 million), Trusters, with a growth of $4.75 million (€4.2 million), and Bridge Asset (+1 million). The "almost rookies" (they were launched in late 2020) Valore Condiviso, Italy-Crowd, and Invest-t confirmed that, after launch, the market if well followed is receptive. In fact, in 2021 they raised an additional $1.03 million (€907,000), $683,000 (€604,000), and $185,500 (€164,000), respectively. In contrast, Re-lender and Housers raised less than in 2020 (-212,000 and -650,000).
Top debutants. Among the platforms that debuted in 2021, Crowdlender (launched by equity platform Opstart) raised 1.2 million for 6 projects, followed by Build Lenders with 653 thousand raised for 5 projects and PrePay with $406,000 (€359,000), also for 5 projects.
Growth of large collections. The "lending=limited collections" paradigm for some platforms seems to be no longer relevant. If in 2020 three campaigns had raised 1 million or more, in 2021 there were 8 campaigns over $1.13 million (€1 million), all attributed to Rendimento Etico and Recrowd. The former by the way set a record with a $4.53 million (€4 million) campaign and the latter followed closely with the second-largest campaign ever for $2.6 million (€2.3 million). If we expand the range, there are 13 campaigns that have raised between $565,000 (€500,000) and $1.13 million (€1 million). These were also launched on Rendimento Etico and Recrowd, but Re-Lender has also been added. For the record, the total collection of these 21 campaigns amounts to over $25 million (€22 million), or 38% of the total collection.
Concentration. In 2021, the market appears to be very concentrated, given that the first 3 platforms have collected 80% of the total collection. But, as the case of Recrowd shows, it is not excluded that already this year the market could see some of the most recent platforms achieve significant results. On the other hand, the number of transactions (number of total investments) was around 35,000, a very limited order of magnitude compared to the audience of potential investors able to easily understand the advantages of this asset class.
Diversification of the offer. Three platforms, Re-lender, Crowdlender and Business Lending propose investments not only in real estate projects, but also in entrepreneurial projects. Going in the opposite direction, that is, towards specialization, is the "new entry" ITS Lending which closed its first campaign in December and the second in the first week of January and which proposes an offer of projects linked to the renovation of properties in small historic Italian villages. Finally, Trusters announced the launch of its own real estate equity crowdfunding platform.
Equity Crowdfunding
Typically, developers who use equity crowdfunding platforms rely on this tool to co-finance "sky-high" projects in conjunction with other more traditional tools, such as bank debt and equity of the developer himself. The size of the average collection is therefore much higher than that of lending: in 2021, in fact, the average collection per project was $2 million (€1.8 million), in constant growth compared to 2020 when it was $1.7 million (€1.5 million) and 2019 $1.24 million (€1.1 million).
As the size of the projects requires time for their completion, the duration of the investment is on average longer than in lending: 21.6 months in 2021, moreover decreasing compared to 2020 (25.3 months). Consequently, the average profitability is higher than for lending: the proposers offered an average annual rate of 11.8% in 2021, only slightly lower than the average rate of 12.1% in 2020.
Compared to lending, the average investment is also much higher, having been $8,940 (€7,900), an increase compared to 2020 when the average investment for each project was $7,920 (€7,000).
Real Estate Crowdfunding 2021 – Equity PlatformsWith regard to platforms, the equity segment is much more concentrated than lending. The $43.45 million (€38.4 million) raised in 2021 by the first two platforms, Walliance $32.6 million (€28.8 million) and Concrete Investing $10.75 million (€9.5 million), make up 93% of total funding. This reinforces a trend already marked in 2020 when the same two platforms accounted for 88% of the total.
We should also add that the segment's growth is almost entirely due to Walliance, which raised $17.9 million (€15.8 million) more than in 2020, thanks to 13 projects funded compared to 10 the previous year. Concrete Investing funded 5 projects in both years, but with lower average funding (1.9 million vs. 2.5) and, therefore raising less overall in 2021 than in 2020.
The two platforms, together with Build Around (which, however, closed only one campaign raising $566,000 (€500,000), are platforms specialized in real estate projects. The other 4 campaigns closed successfully in 2021 were instead presented on so-called "generalist" equity crowdfunding platforms (2 on Crowdfundme and 1 each on Backtowork and Mamacrowd) for a total collection of $2.83 million (€2.5 million).
The future of real estate crowdfunding
In last year's analysis, we predicted a collection close to $113 million (€100 million, a prediction therefore correct. Just as we were right in our skepticism regarding the ability/interest of generalist equity crowdfunding platforms to play a significant role compared to specialized ones (the exception seems to be Opstart which has created a specialized platform).
We also predicted an increase in lending crowdfunding platforms which was even higher than we expected.
By 2022 we believe that the lending crowdfunding race will continue even more dramatically than it has been so far. On the supply side, established platforms are increasing their credibility with proposers and investors, and this is likely to be the case for several of the more recently launched platforms as well. On the demand side, the rates offered, the possibility of creating investment portfolios that include different types of real estate projects with short or medium term durations and ROI on investments that are super interesting compared to more traditional asset classes cannot fail to attract a wider range of investors.
On the other hand, we already see that the more established equity and lending platforms (and therefore with an already large investor base), tend to close their campaigns in a few days, if not a few hours. It is likely that it is not humanly possible for these platforms to increase their offerings in such a way as to meet their internal demand, but on the one hand this could push more developers to consider this means of financing and, on the other, any excess demand could converge in part on the newer platforms.
The latter, however, will have to somehow better characterize their offerings in terms of geography and/or property types in order to differentiate themselves from the market leaders. For now, it would seem that the only "newcomer" ITS Lending has openly adopted a similar strategy with a focus on small villages and, if you like, also Concrete Investing which aims only at super projects in the Milan area.
However, a double-edged sword hangs over this evolution. The new European crowdfunding regulation, which involves both equity and lending platforms, is undoubtedly a great opportunity for growth in both supply and demand, but it can also be a problem for younger platforms, especially lending platforms. The latter will have to undergo a process of authorization to operate that until now practically did not exist and, in addition, will have to comply with more stringent procedures. And this means higher direct and management costs.
To date, as far as we know, only Walliance (which has already opened in France), and, for lending, Trusters and Rendimento Etico have already planned their international expansion.
__
(Featured Image by juliacassado1 via Pixabay)
DISCLAIMER: This article was written by a third party contributor and does not reflect the opinion of Born2Invest, its management, staff or its associates. Please review our disclaimer for more information.
This article may include forward-looking statements. These forward-looking statements generally are identified by the words "believe," "project," "estimate," "become," "plan," "will," and similar expressions. These forward-looking statements involve known and unknown risks as well as uncertainties, including those discussed in the following cautionary statements and elsewhere in this article and on this site. Although the Company may believe that its expectations are based on reasonable assumptions, the actual results that the Company may achieve may differ materially from any forward-looking statements, which reflect the opinions of the management of the Company only as of the date hereof. Additionally, please make sure to read these important disclosures.
First published in Crowdfunding buzz, a third-party contributor translated and adapted the article from the original. In case of discrepancy, the original will prevail.
Although we made reasonable efforts to provide accurate translations, some parts may be incorrect. Born2Invest assumes no responsibility for errors, omissions or ambiguities in the translations provided on this website. Any person or entity relying on translated content does so at their own risk. Born2Invest is not responsible for losses caused by such reliance on the accuracy or reliability of translated information. If you wish to report an error or inaccuracy in the translation, we encourage you to contact us.