3 reasons why you should consider investing in Blackberry again
While Blackberry may be out in the mobile phone game, the company has been refocusing its efforts in areas such as cybersecurity, productivity apps, AI, and autonomous vehicles.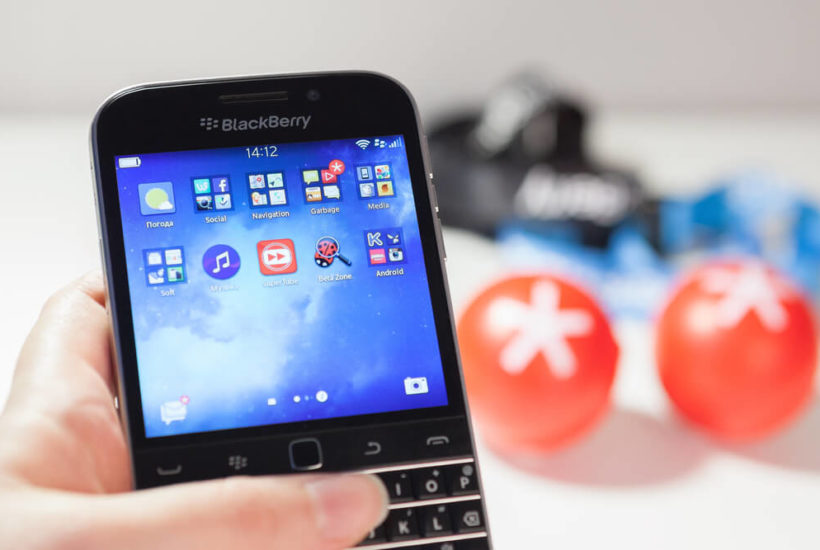 At one point, its stock price was more than C$148 a share in its peak. Today, a lot of people have written off the company as a "has-been" and this is reflected in the stock price today, where it trades at a little over $12.30 a share.
But I believe Blackberry today deserves a new narrative. In the last couple of years, the company has been refocusing its efforts into new business lines such as cybersecurity, productivity apps, AI, autonomous vehicles and these business lines deserves some attention.
Here are three reasons why investors should think about Blackberry again:
1. Blackberry's new target is on Enterprise of Things and this market segment is growing:
The cell phone industry is immensely competitive and one year's success is no guarantee for future success. Cell phone makers must continuously innovate to make there phones better than prior years, and innovating does not come cheap. China in recent years has been able to leapfrog the competition by making better phones at lower cost. Two years ago, Huawei predicted the industry is likely going to consolidate as competition intensifies.
This is why Blackberry's decision to move away from making cell phones was a gamble but a smart one. Its new business is now the Enterprise of Things. The internet of things was a term coined as early as 2014 where the internet can help power various devices and make our lives easier. We have seen this with smart thermostats, smart security cams, the Google Mini, among others — and these are just the beginning.
The Enterprise of Things is helping other businesses become productive and work smarter. The potential for Enterprise of Things is growing and Blackberry plans to be right in the thick of this business:
2. Blackberry has been actively growing its partnerships and expanding into new businesses
Since transitioning out of the cell phone making business, Blackberry has been active in various industries:
Nov 2018, Blackberry buys Cylance for its artificial intelligence and cybersecurity capabilities
Feb 2019, Blackberry is reportedly investing heavily into its autonomous vehicle division
Oct 2018, Blackberry launched Radar System to assist with fleet management

Nov 2018, Blackberry becomes HIMSS Analytics Certified Consultant to address digital infrastructure needs for health care organizations around the world
Also, it has struck partnerships with a few leading brands:
3. Blackberry's CEO, John Chen, has a track record for growth
Part of my bullish sentiments for Blackberry is because of its CEO John Chen. His previous gig was fixing up Sybase and he spent 12 years there doing it before selling it for $5.8 billion.
When John Chen initially came onboard on to Blackberry, his focus was 2 steps. The first one was to stem the bleeding at the Blackberry, and step 2 was to grow the company. For the first couple years, John Chen spent time trying to build its cell phone business but when it was clear the phone business was not salvageable, he ditched it and licensed the phone building to TCL. It downsized its phone-making division and started investing elsewhere.
Now, the company is in phase two of its plans, where it is looking to make money and use the proceeds to expand. Blackberry is slowly making a name for itself again albeit in the business world and less so on the consumer world. John Chen has recently renewed his contract to 2023, and with Chen steering the ship I'm more confident in Blackberry strategy and direction.
(Featured image by Svetlana Dikhtyareva via Shutterstock)
—
DISCLAIMER: This article expresses my own ideas and opinions. Any information I have shared are from sources that I believe to be reliable and accurate. I did not receive any financial compensation for writing this post, nor do I own any shares in any company I've mentioned. I encourage any reader to do their own diligent research first before making any investment decisions.