Recent Developments: Is Ethereum Still a Good Choice for Investment?
The value of Ethereum can change within a very short time. So, stronger price fluctuations are to be expected than with conventional money. Currently, however, Metaverse Casinos are still in their infancy. Therefore, we have to see how this whole event will develop. Maybe that is exactly what will bring a real breakthrough.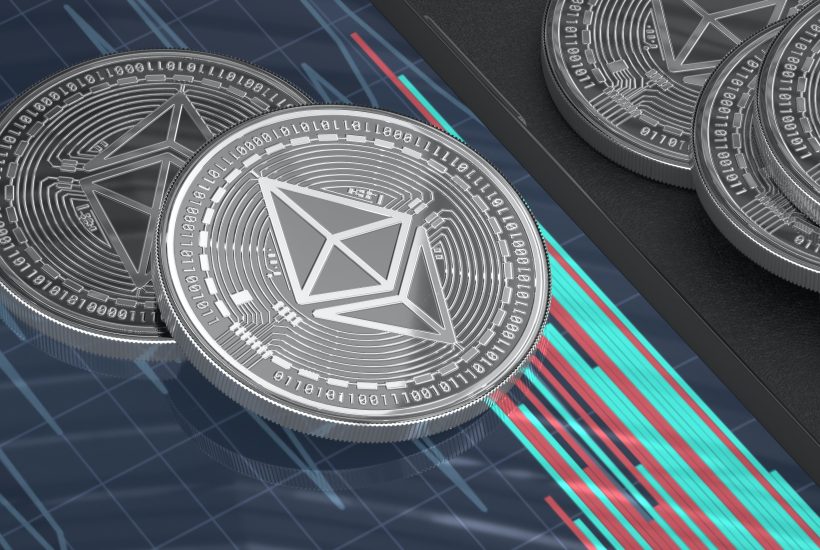 Investors are always faced with the question of how to invest their money profitably. It has to be safe and, above all, it has to yield a good return. For this reason, many have focused on cryptocurrencies. Due to the enormously fluctuating prices especially with regard to Bitcoin and Ethereum, many people have become cautious.
Especially the current FTX crisis has contributed to the fact that many crypto investors have lost confidence regarding the crypto market. From there, it's not surprising that many people are wondering how Ethereum investments are destined to fare. However, as it turns out, Ethereum fans can rest easy.
Basically, Ethereum has nothing to do with the FTX crisis, so it can still be worth investing in Ethereum. There are also some Ethereum Casinos that are particularly hip and popular. There, Ethereum and gaming lovers can make a deposit via the cryptocurrency and hit the ground running.
Cheap purchases are now possible
Anyone who hears about cryptocurrencies these days will certainly be cautious about investing. After all, the FTX crisis is buzzing around in this context. However, Ethereum has nothing to do with the crisis directly. However, the price is influenced by what is happening.
For investors, this can have a positive effect. After all, cheap purchases are now possible. Therefore, it may be a good time to take a closer look at Ethereum and invest. Of course, you always have to keep an eye on what is happening to avoid a fiasco. After all, it is a very volatile market.
If you are willing to take risks and, above all, experienced, you can get the most out of Ethereum. Experienced investors can generally handle price fluctuations well and trade at the right time as well as manage the investment optimally. However, it is also important to have some patience. Only with patience and the know-how can investors be successful with Ethereum.
The Ethereum Merge as an important update
Ethereum is one of the most important and successful cryptocurrencies ever. In recent years, Ethereum Foundation has even launched a new blockchain. This new blockchain follows the Proof of Stake system. The old Proof of Work system has now been merged with the new system. By merging the two systems, transactions should run much faster.
In the past, delays occurred time and again due to overloads, which was naturally very annoying. In addition, the energy consumption will be reduced enormously by the switch. Finally, miners are no longer needed for the security of the system.
Scaling problems were also commonplace with the old system. These should be solved by Ethereum Merge. With the old system, a maximum of 15 transactions per second could be processed. This was nevertheless significantly below the requirements placed on a large smart contract platform.
Smart contracts are transactions that are automatically settled on the blockchain. Since many of DeFi applications are based on the Ethereum Blockchain, there was a need to make the transactions run faster, which the Merge will enable. At the very least, this provides the basis for further solutions. If there are deficits in terms of scaling, this can be seen when the transaction requests increase. If the transaction requests increase, the costs for the transactions also increase. How this will play out in the future remains to be seen.
With the Merge, however, there can also be disadvantages. These include the security factor, which is particularly relevant. After all, the network is no longer secured by the computing power of the miners. Instead, validators are relevant for security.
Validators are people who lend their made Ethereum deposits. If there are people who make and lend large deposits, they have a much greater influence on the network. Individuals with smaller deposits choose to lend their deposits to centralized providers. Ultimately, there is a risk that individual large participants could have too much influence on the network.
The Merge was an important milestone
In June, the Ether price had a particular low point. But in the meantime, the price has risen significantly. It can be seen that many investors are betting on the Merge and thus contributing to rising prices. Therefore, it can be assumed that the price could also rise in the future. Ultimately, however, it is first necessary to wait and see how the Ether price develops further. The existing miners could, for example, opt for another network to continue supporting with their computing power. Worth mentioning here is Ethereum Classic, which is the original Ethereum blockchain.
This would mean that the desired energy-saving effect would not occur after all. If the miners switch to other networks that require their computing power, the energy savings from the switch will not be achieved at all.
NFTs could also benefit
NFTs could ultimately also benefit from the changeover or the Merge. After all, many of the non-exchangeable tokens are based on Ethereum technology. However, NFTs are also considered to have a negative impact on the climate.
But why might the shift affect NFTs now? If transaction fees for NFTs drop, demand could soar. In the past, it has always been quite expensive to register ownership on the Ethereum blockchain. If this changes, NTFs could become much more popular.
Metaverse and casinos are an option for Ethereum fans
The casino world has also jumped on the Ethereum market. There are now some exciting crypto casinos where players can deposit and play with Ethereum. Winnings are also paid out via the cryptocurrency. With the virtual wallet, it is thus also possible to start comfortably in an online casino.
In the meantime, there are even Metaverse casinos that have been launched by new startups. The basis behind such an online casino is blockchain technology. In such a Metaverse casino, everything runs securely and reliably. However, as a player, you also have to keep in mind that cryptocurrencies are very volatile.
This means that the value of Ether can change within a very short time. So, stronger price fluctuations are to be expected than with conventional money. Currently, however, Metaverse Casinos are still in their infancy. Therefore, we have to see how this whole event will develop. Maybe that is exactly what will bring a real breakthrough.
__
(Featured image by DrawKit Illustrations via Unsplash)
DISCLAIMER: This article was written by a third party contributor and does not reflect the opinion of Born2Invest, its management, staff or its associates. Please review our disclaimer for more information.
This article may include forward-looking statements. These forward-looking statements generally are identified by the words "believe," "project," "estimate," "become," "plan," "will," and similar expressions. These forward-looking statements involve known and unknown risks as well as uncertainties, including those discussed in the following cautionary statements and elsewhere in this article and on this site. Although the Company may believe that its expectations are based on reasonable assumptions, the actual results that the Company may achieve may differ materially from any forward-looking statements, which reflect the opinions of the management of the Company only as of the date hereof. Additionally, please make sure to read these important disclosures.