Move Over, UberEats: Restaurant.com (RDE, Inc. | OTCQB: RSTN) Bringing Groundbreaking Dining App to the Table
Dining apps are a dime a dozen these days, so you'd think shaking up the top restaurant app category would be mission impossible, right? So did we. That is, until we saw what Restaurant.com (RDE, Inc. | OTCQB: RSTN) is bringing to market — a dining app that not only plugs a massive hole in the market, but also delivers all the habit-forming qualities that household names are made of.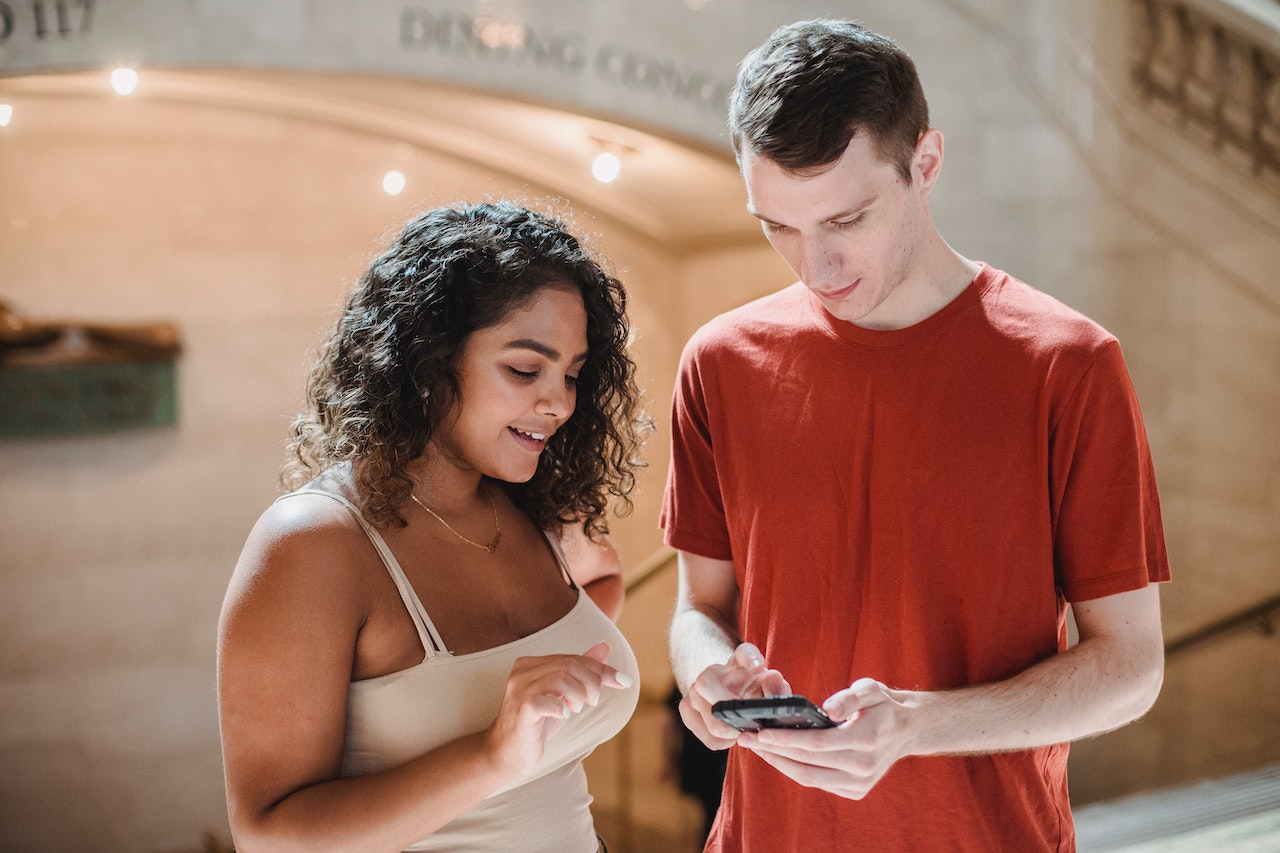 If you search for the top restaurant app today, the results are all very same-same. That is to say, every app you find is going to fit one of two main categories:
Directory/review apps: Yelp, Tripadvisor, Zagat, Foursquare, etc.
Ordering/booking apps: UberEats, Zomato, OpenTable, etc.
Now, sure. Painting the top restaurant app niche with such broad strokes isn't 100% accurate. And, I'll admit, there is some crossover between the two categories I've slotted everything into.
But, for the purposes of getting a broad overview of the top restaurant app segment and identifying gaps (i.e., market opportunities), these broad brush strokes work.
So with that introductory preamble out of the way, let me put a question to you:
Question: Can you spot the gaping gap in the market?
If you can't spot it, don't worry. You're not alone. This gap has been sitting wide open for as long as the restaurant app category has existed, just waiting for someone to come along and shake things up in a big way.
And this is what Restaurant.com (RDE, Inc. | OTCQB:RSTN) is about to do.
Let's take a look, starting with where this massive gap is.
The Massive Gap in the Top Restaurant App Segment
Without wanting to delay gratification any further, let's just get straight to it. The gaping hole in the top restaurant app category is the discount/loyalty app.
Seriously.
Now, granted. If you dig into things, there are technically discount/loyalty apps for restaurants.
The canonical example here is Groupon — the "experiences" app where you can buy everything, from discounted parachute jumps to cut-price jewelry (with a few discounted meal deals thrown in for good measure).
A handful of discount/loyalty programs are also embedded into the usual top restaurant app results. For example, OpenTable offers diners 100 loyalty points per booking. Diners can then cash in 2000 points for $10 worth of Amazon gift cards (or equivalent dining discounts).
That basically works out to a 50c rebate per booking.
Whoopty doo.
And finally, there are pure-play restaurant discount apps. These do exist. However, they're all incredibly niche and usually disappear as quickly as they come.
All this begs the question — where's the restaurant discounts app for the everyday American?
PS: No, Groupon Does Not Fill the Gap
Before moving on, let's address the Groupon thing.
Now, on the face of it, Groupon looks like it plugs the gap. After all, diners can log on, search for restaurants near them, and then select from a handful of meal deals.
But there are two major problems holding it back from becoming a top restaurant app.
Problem #1: The first problem is that the whole Groupon experience revolves around buying packages. For example, instead of just getting a straight discount, what you'll often get is a meal deal that reads like, "Weekday set menu dining experience for two people."
Now, if one of these experiences is what you're looking for, great.
But what if you're in a group of three?
Or what if you want to dine on the weekend?
Or what if your Groupon 'experience' requires you to choose from a set menu, but one of you has special dining requirements?
Sorry bud, you're outta luck.
Problem #2: The other major failing of Groupon is that it simply doesn't suit the way we often dine.
To start with, where's the map?
And what about the opening hours?
Too bad if you're out late on a Monday night and want to find a meal deal in an unfamiliar part of town.
Groupon in a nutshell: Basically, Groupon is hostile to diners. It requires juggling two apps (maps for locations/opening hours + Groupon for finding deals). And it requires you to select from highly-specific deals that, 90% of the time, aren't relevant you.
How Restaurant.com Is About to Plug the Top Restaurant App Gap
If you've been following along so far, you probably have a pretty good idea about everything a top restaurant app should do if it's going to plug the discount/loyalty app gap. But, just to make sure we're all on the same page, here's a list of requirements.
Discounts should be meaningful: In other words, discounts should be:

Substantial — Discounts should save real people real money. So no paltry OpenTable-style 50c-per-booking deals.
Generic — Discounts should appeal to everyone. So no highly-specific "Weekday set menu dining experience for two people" deals.

The app should be user-friendly: In other words, the app should make it as easy as possible for users to discover restaurants nearby. That means it needs maps, opening hours, and a simple way to filter by things like cuisine type.
Here's how Restaurant.com is about to tick each of these boxes (and more) with its new top restaurant app.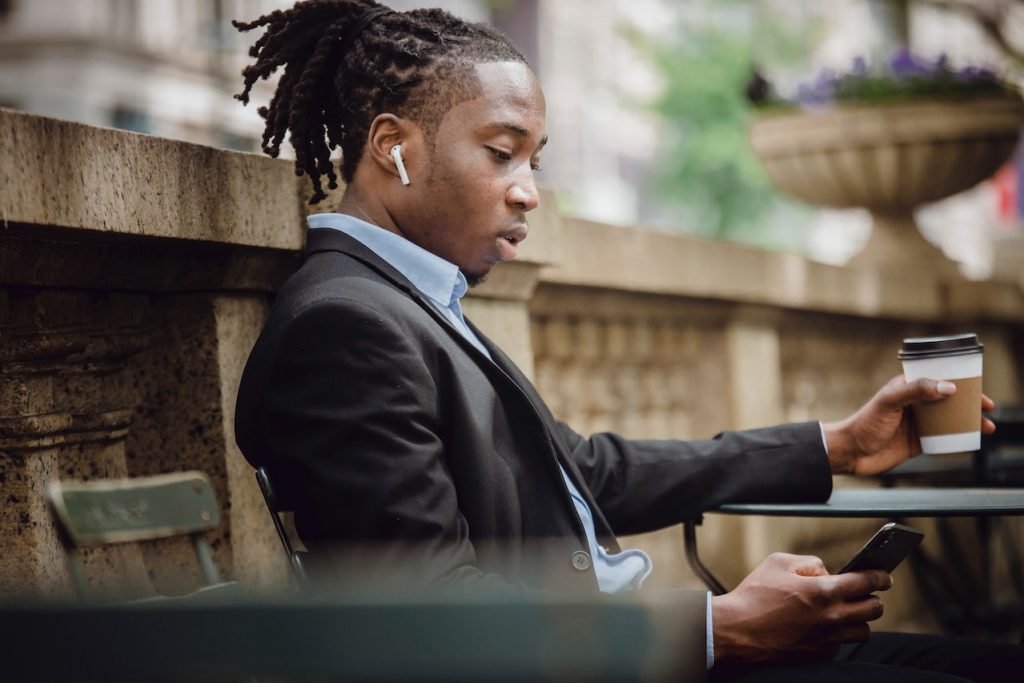 Restaurant.com Meal Certificates Offer Substantial, Universal Discounts
Restaurant.com (RDE, Inc. | OTCQB:RSTN) stands in stark contrast to the "package deal" model that Groupon revolves around. Instead, Restaurant.com revolves around the concept of "meal certificates."
These are every bit as simple as they sound. That is, diners buy, let's say, a $25 certificate. Then, with this certificate, they can purchase $25 worth of whatever food and drink they want at their chosen restaurant.
The discount part comes in here because restaurants on the Restaurant.com platform sell these certificates at what are often very steep discounts. For example, it's not uncommon to find $25 meal deal certificates going for as little as $10.
As for why restaurants would do this, it's simple. Restaurant.com allows diners to discover new restaurants near them. As such, restaurants can attract new customers simply by offering discounts.
There's nothing revolutionary here, apart from the fact that Restaurant.com is the first to package it up into a top restaurant app.
Restaurant.com Give Users the Experience They Want
While discounts are the "killer" feature that boosts Restaurant.com (RDE, Inc. | OTCQB:RSTN) right to the top of an uncontested top restaurant app category, they're not the only thing the app has to offer.
As we've noted, if diners are going to be loyal to your app, usability is crucial. This is why Restaurant.com has essentially baked a "Google Maps for restaurants" into its top restaurant app.
That means users can easily locate new restaurants on a map. They can quickly check up on a restaurant's opening hours. And they can easily filter results by cuisine type.
These are all the basics that other top restaurant app contenders like Groupon fail to deliver.
They're also major components of helping an app become "habit-forming", which is something we'll peek at next.
What This Means for Restaurant.com (RDE, Inc. | OTCQB:RSTN)
If you've ever seen any analysis of why some apps succeed and others don't, then you'd be familiar with the concept of apps that are habit-forming.
At the extreme end of this scale are social media apps. These work by forming literal addictions. You know the cycle — get likes, get dopamine.
But there are also a bunch of apps that form habits by less nefarious means. For example, who hasn't instinctively reached for their phone to "Shazam" an unfamiliar song?
This is precisely the category where Restaurant.com (RDE, Inc. | OTCQB:RSTN) fits. After all, you have all the functionality of any other restaurant discovery app. Plus you have substantial discounts on offer.
These two offers combined make for one highly-compelling offer that's hard to resist.
In fact, I'll even go so far as to say that, if you use the Restaurant.com app once, you'll have a hard time not taking a peek the next time you dine.
Said another way, it's only a matter of time before Restaurant.com (RDE, Inc. | OTCQB:RSTN) rockets into the public consciousness as the top restaurant app. In much the same way that we "Uber" this and "Shazam" that today, tomorrow we'll all "Restaurant.com it" whenever we're looking for a place to eat.
As for when Restaurant.com becomes a verb… I give it 6-12 months.
__
(Featured image by William Fortunato via Pexels)
DISCLAIMER: This article was written by a third party contributor and does not reflect the opinion of Born2Invest, its management, staff or its associates. Please review our disclaimer for more information.
This article may include forward-looking statements. These forward-looking statements generally are identified by the words "believe," "project," "estimate," "become," "plan," "will," and similar expressions. These forward-looking statements involve known and unknown risks as well as uncertainties, including those discussed in the following cautionary statements and elsewhere in this article and on this site. Although the Company may believe that its expectations are based on reasonable assumptions, the actual results that the Company may achieve may differ materially from any forward-looking statements, which reflect the opinions of the management of the Company only as of the date hereof. Additionally, please make sure to read these important disclosures.