[Week 19] The TopRanked.io Weekly Digest: What's Hot in Affiliate Marketing
Ever wanted to be more successful than 99% of people? Then this week we've got something for you. We're also going to make a departure from the norm by trashing our affiliate program of the week. And, of course, we're going to catch up on all the latest AI goodness (or doom and gloom, depending on your perspective) from Google's annual I/O conference. So go ahead, read on… you know you want to.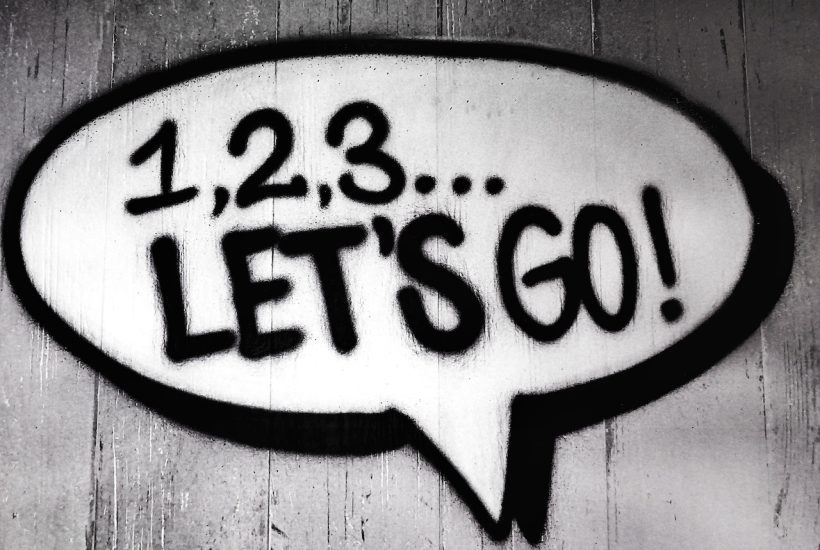 Quick Disclosure: We're about to tell you how ResumeRobin is a great service to promote to job seekers. And we really mean it. Just know that if you click on a ResumeRobin affiliate program link, we may earn a small commission. Your choice.
While browsing the latest in AI this week (more on this in the news section), I stumbled upon a YouTube video about a new programming language called Mojo.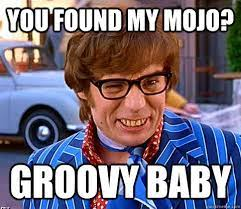 Stupid name aside, Mojo promises to speed things up by 35,000x over the current go-to language for AI (Python).
But, as cool as AI bots at 35,000x speed might be, something else caught my attention. Take a look at this little troll from the video's creator.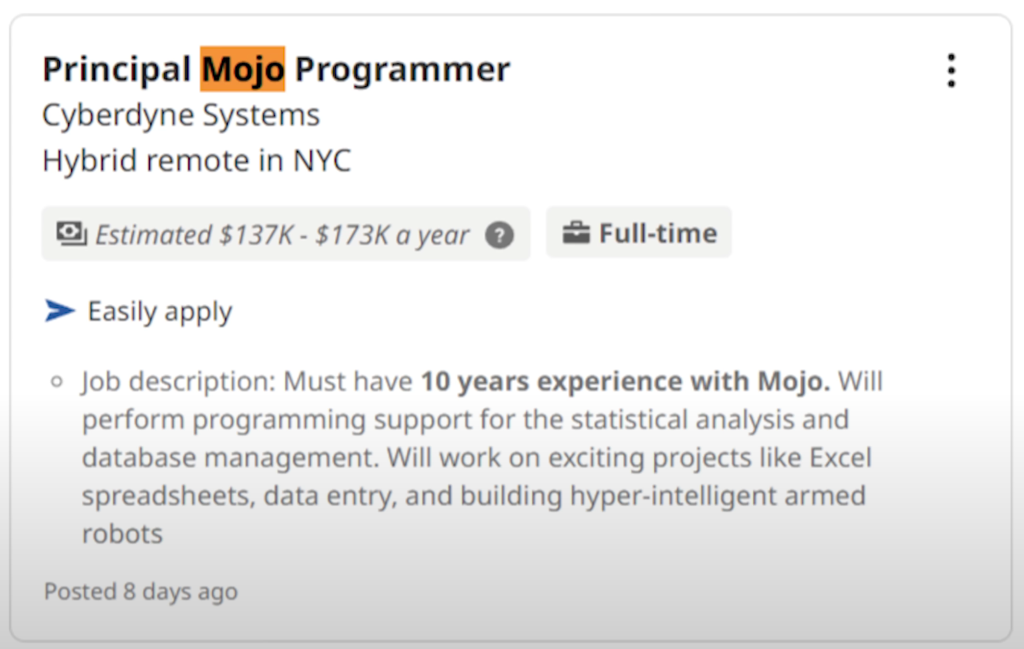 Funnily enough, commenters didn't quite get the joke. The top comment was, "I love how fast the industry jumps on the trains and looks for Mojo devs with 10+ years of experience…. :D"
Of course, the eagle-eyed amongst you will pick up the obvious Terminator reference that gives it all away.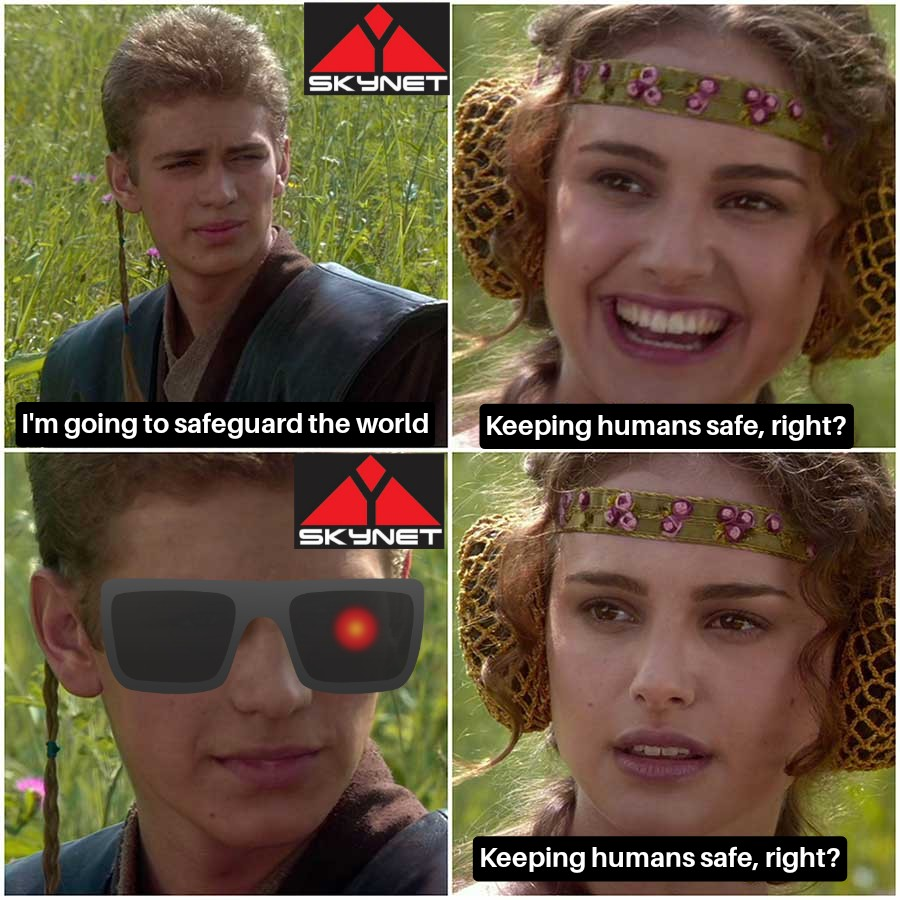 But, if people took the troll job posting more seriously than they should have, it's for a good reason.
Robin from HR has a reputation.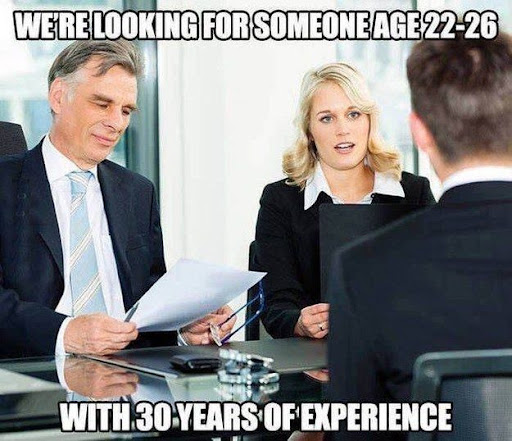 Now, of course, Robin is a fictional character. But it helps to have a character to help bring something to life. And Robin makes for a nice, gender-neutral name.
Anyway, to cut a long story short, this whole troll/joke thing got me thinking. "If sending resumes to Robin is so frustrating that an entire category of memes has been built around it, surely there's a bunch of people looking for a way to offload the task."
Sounds like a business opportunity to me.
Topranked.io Affiliate Program of the Week — ResumeRobin
If you gotta send a resume to Robin, there's no better way to do it than ResumeRobin — a resume distribution service to connect recruiters with job seekers.
And yes, ResumeRobin is our affiliate program of the week.

Here's Why ResumeRobin's Our Affiliate Program of the Week
When you have a great business idea, it's usually because you hit on a product that sells. And when you have a product that sells, you also make affiliates rich.
That's why ResumeRobin is our #1 affiliate program of the week. People hate sending resumes to recruiters, and ResumeRobin automates the whole process. Hey, what's that I hear about hotcakes?
Basically, what ResumeRobin does is connect with big recruiter APIs to upload candidate details into their job systems. This means ResumeRobin saves candidates from having to fill out over 9000 forms and upload their resumes each and every single time. Instead, they upload once with ResumeRobin, and bang, they're now in front of recruiters on platforms like Taleo, Kenexa, Icims, Monster, Careerbuilder, Manpower, Randstadt, RobertHalf, and many others.
Sound like something you can sell?
Then read on.
ResumeRobin Commissions
If we're to believe the ResumeRobin affiliate page, a single sale could net you upwards of $100.
Now, in all honesty, I find this claim a little suss. When the highest-priced product (nationwide resume distribution) only costs $75, I don't see how that $100+ per sale is happening.
But maybe my math is wrong. Or maybe ResumeRobin just had a Robin-from-HR moment.
In any case, the commissions at Resume Robin are actually pretty decent. Even if the per-sale commission actually tops out at $37.50 (50% commission on a $75 sale), that's still pretty solid for a product that should sell itself.
One Final ResumeRobin Rant
It's not often we roast a program while also saying, "Hey, this is a great program." But ResumeRobin gets an exception for their god-awful web design.
I mean, seriously, take a look at their main LP.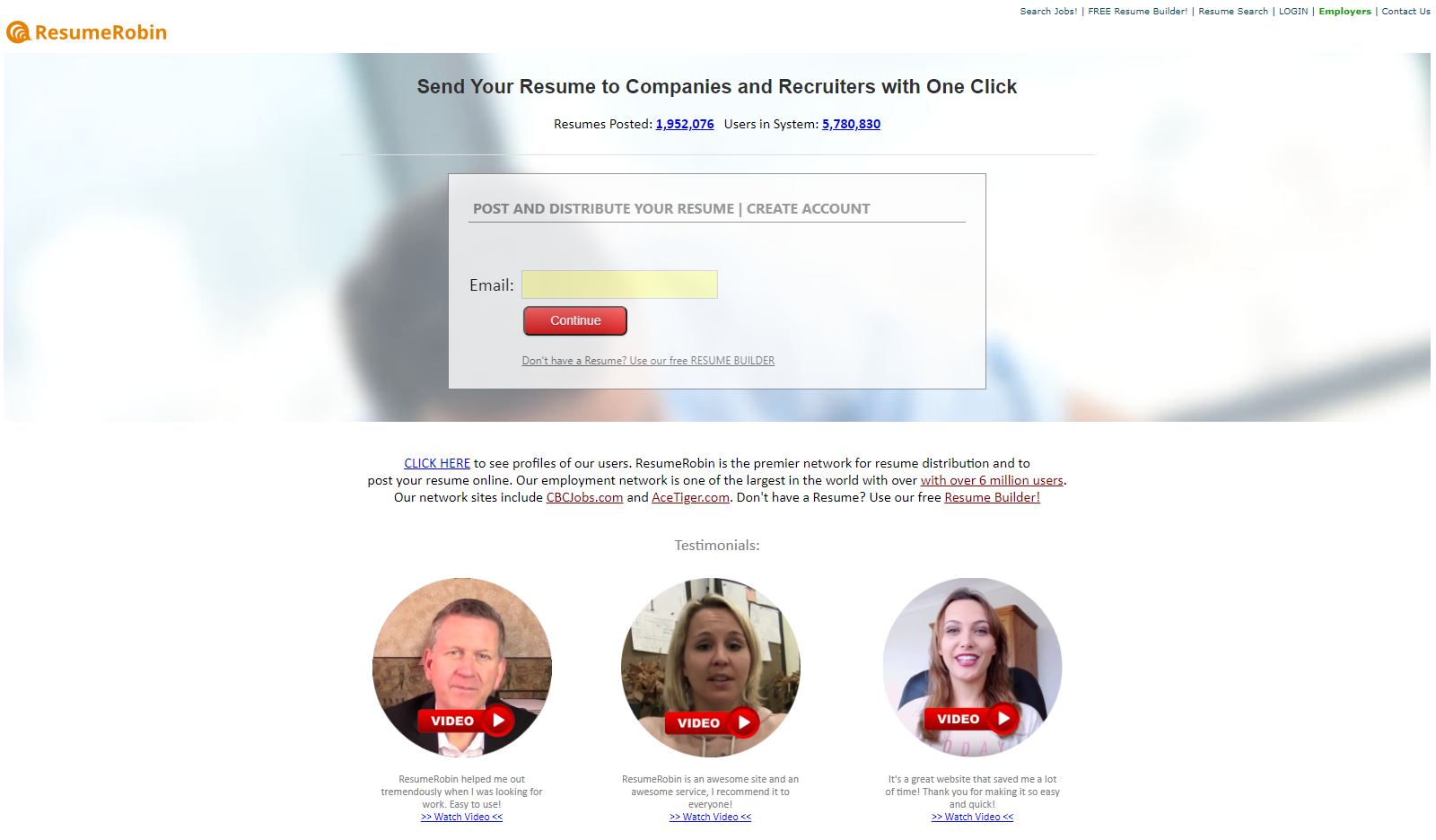 Now, to be fair, this would have been a pretty slick-looking website a couple of decades ago. But it's 2023, and times have changed.
Anyway, with that said, here's the positive. It's 2023, and ResumeRobin is still going strong. That's got to be a testament to the value of the ResumeRobin service if they can survive with a website looking like that.
And hey, as they say, if it ain't broke, don't fix it… right?
Here's Everything Else You Need to Know About ResumeRobin
With those little rants aside, the rest of the ResumeRobin experience is actually pretty good. The service sells well, and the affiliate program is a solid offering for anyone looking for a job niche program.
They've also got heaps of free things you can use as bait to tempt signups, like free job boards and resume builders. This is great for getting potential referrals interested and boosting the odds of a conversion.
As for how to learn more/get started/gawk at the horrible ResumeRobin web design, this is the only link you need.

Alternatively, if you'd like to hear a little more from us, check out our in-depth ResumeRobin affiliate program review.
News Takeaways — Here's All the AI Google's About to Drop
After Google called "Code Red" following the launch of ChatGPT, it was only a matter of time before the search giant really ramped up its AI offering. And while Bard might have been a less-than-stellar hasty first effort, it was just that. A hasty first effort.
As for whether the "what's next" will actually be any better, that's going to be a wait-and-see. But, as for what's next… well, that all got revealed this week at Google I/O.
Here's What Got Announced at Google I/O
In case you missed it, here's the summary to catch you up:
Google's launching AI Snapshots, which are basically AI-driven featured snippets on steroids.
The Bard waitlist got dropped, as did the region restrictions, opening up Bard to basically everyone.
Bard's getting new features, like "expanding language support," "export functions," and "visual search."
Google's new PaLM 2 LLM was revealed. Apparently, its capable of beating GPT-4 at everything.
Google's using PaLM 2 to build "Codey" — a new code generation tool to take on GitHub's Copilot.
Google's launching a translation tool that redubs video footage with translated audio and lip-syncs the speaker's lips to the new audio. The name ("Universal Translator") is pretty boring, though…
Google's finally releasing MusicLM to the public.
Google's also launching Project Tailwind, an "AI study tool" to help scan your Google Drive and retrieve information.
Google is adding labels to Image Search to show when an image was AI-generated.
Say goodbye to the old site:reddit.com search hacks. Google's rolling out "Prespecitves" — a new search feature to help users who are looking for human answers on forums like Reddit.
Google's launching Search Labs, a beta testing program for "bold" AI search features.
Android will get new AI features to help write replies to messages based and generate AI wallpapers.
Google Photos will get an AI editor that can do all sorts of crazy stuff like repositioning people in the frame.
The Play Store is getting a new generative AI feature that will summarize app reviews and help devs fill out app listings.
Google says it's going to bring more AI features to Docs, Gmail, Sheets, and Slides in response to Microsoft's Copilot.
Now, I'm sure there's a bunch of stuff I missed. But you hopefully get the point. Big G is about to seriously throw all of its weight behind a whole bunch of AI innovations. And while most of it's not gonna stick, there's likely gonna be a few that do.
Starting with AI Snapshots.
Here's What You Should Be Paying Attention to as an SEO
If you're in the SEO space, there are a few things you should really be paying attention to here.
Search Labs
First up in the "what you should pay attention to" list is Search Labs. If you're even halfway inclined towards getting a jump on Google features/updates, then you're gonna want to join the program. It's the only way you're gonna get to see (and play with) new features before the masses. However, note that it's only available in the US.
Perspectives
The next one to pay attention to is "Perspectives". In Google's own words, this product is all about "connecting you to the people and perspectives that will help you understand what's best for you." And if you ask me, this one's potentially big.
As we've already written about before, there could be a very big premium on humanity in the future. As the internet gets flooded with an infinite quantity of AI-generated everything, people are going to start doing everything they can to uncover authentic, human content.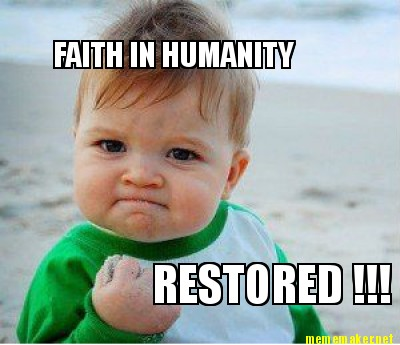 Google creating Perspectives only seems to be further evidence that this is a real possibility.
Now, of course, this premium on humanity probably doesn't apply to everything. Personally, I don't care who wrote that "how to plug an iPhone cable into an Android phone" article. And nor will most people, so long as they get the desired result.
But when it comes to getting opinions and… dare I say it… perspectives on things, people don't really want to trust AI. I mean, do you really want to trust an LLM's opinion on the latest Bluetooth speakers when it doesn't even have ears?
Nope.
And as much as you'd love them to, most search traffic doesn't want to either.
So when they know there's a 99.9% chance that your latest "Top 10 Bluetooth Speakers" article was entirely written by an AI, where do you think they're going to look?
That's right. Forums.
Apparently, that's where Google's going to be looking, too.
AI Snapshots
Last, but definitely not least is AI snapshots. This is going to be like featured snippets on steroids, and it's going to push your valuable link even further down the SERPs page than before.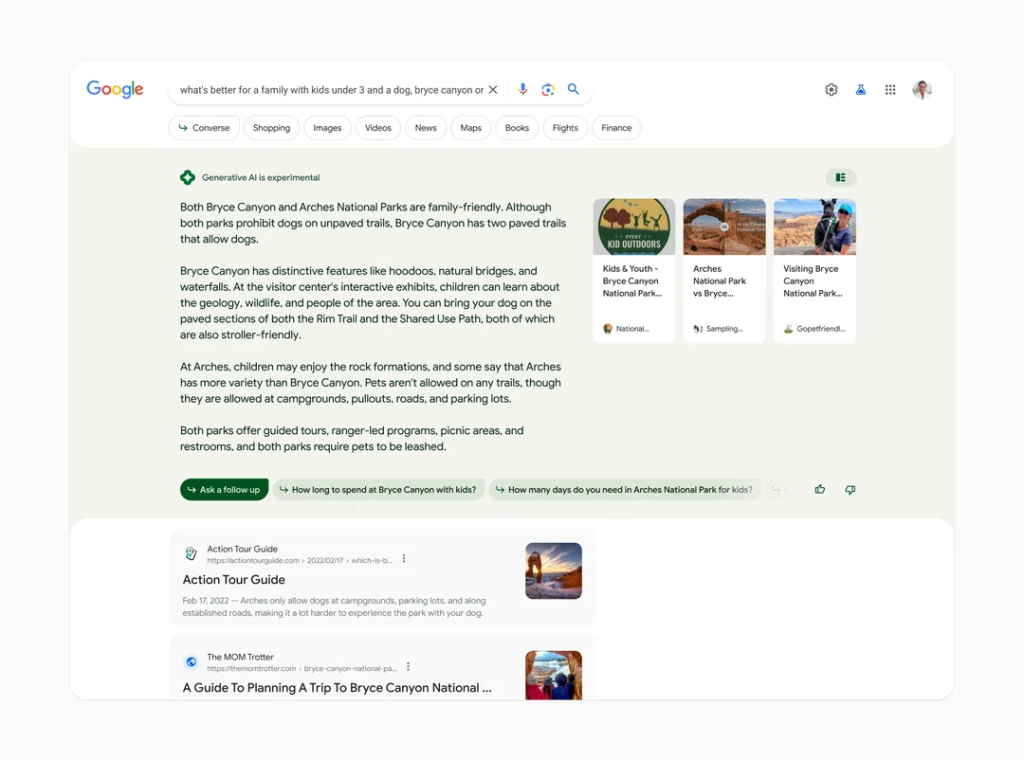 Now, if you ask me, this is where the real future of AI search is headed. That whole Bing/Bard ChatBot search thing isn't really the most friction-free experience. For evidence of this, we need to look no further than Bing's "100+ million users" + "half a billion chats" claim.
If you do the maths on that, that's about 5 "chats" per user.
That's not exactly great traction.
But once Google starts shoving AI "Snapshots" down every search user's throat… well, that adoption rate's gonna skyrocket up to whatever Google's market share is at the time. That's big.
Takeaway
In a leaked document, one Google researcher said: "We have no moat." (For the uninitiated, a "moat" here refers to a product that's so good that it's pretty much impossible for anyone to compete with it. That's what Google search was — a giant moat.)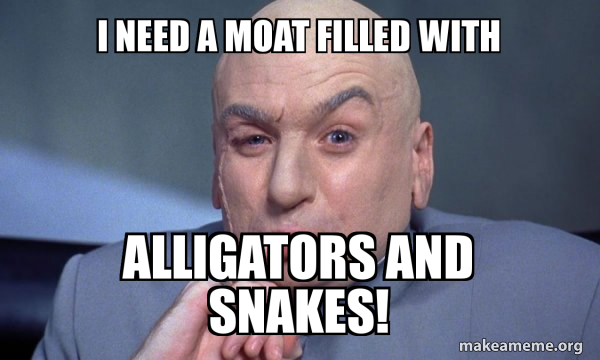 However, that same researcher finished that no-moat line with, "and neither does OpenAI." So see everything that Google's just announced this week as an open declaration of AI war.
The products and innovations are about to come thick and fast. And god only knows what the real impact will be for you. The only thing we can say for sure is that plenty of SEOs will soon be in for the ride of their lives.
Closing Thought
If you wanna be more successful than 99% of people, the best way to get there is to adopt the habits of the ultra-successful, right?
Right.
That's why I went on the hunt for success tips from none other than Mark Manson. He's the author behind the best-selling self-help book The Subtle Art of Not Giving a F*ck. He was also a pretty successful blogger and entrepreneur before becoming a world-famous author, building his first six-figure business by his mid-twenties.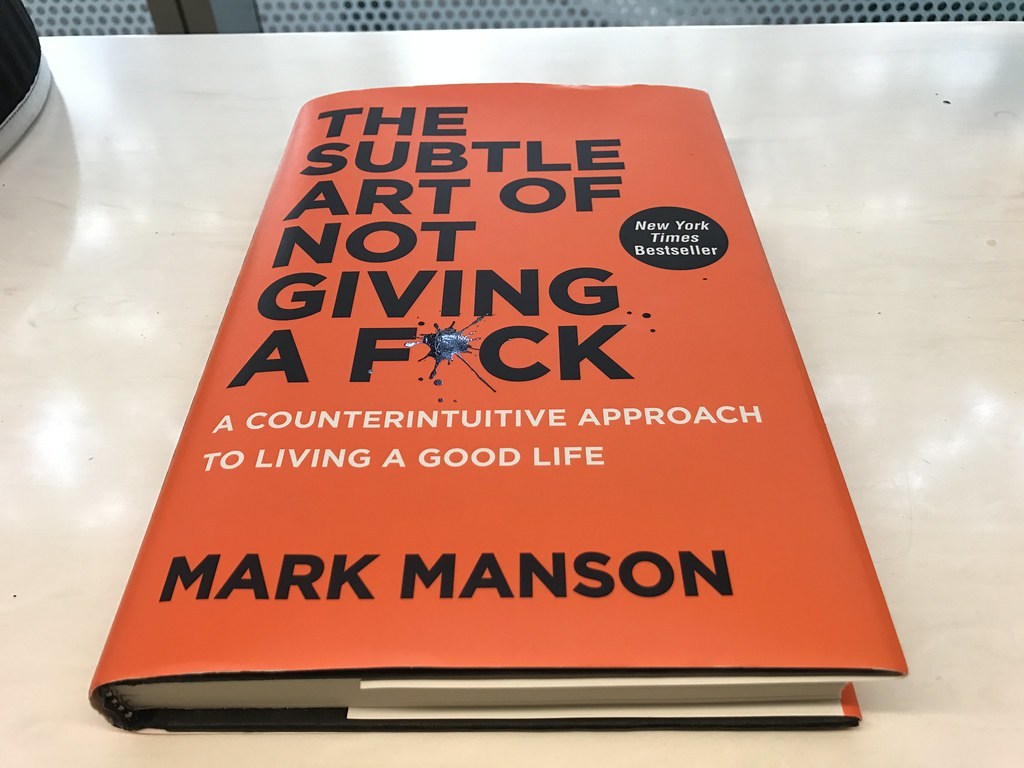 So, now you know who Mark is, do you wanna know the super-secret success habits that built him his first six-figure business?
Thought you might. Here they are:
Sleep in until 11 am.
Laze around in bed until 1 pm, downing Red Bulls and Reese's cups.
Not what you were expecting, was it? Where're the 5 am starts? The productivity hacks? The no-fap? The Wim Hof showers? The motherf*ing beast mode?
Well, if we're to believe Mark, all of this standard advice is bullsh*t. But don't take my word for any of the above. Here's the man himself.
Mark's no outlier either. In the video, he gives plenty of examples of successful people with bad habits. There's Warren Buffet's daily McDonald's breakfast. There's also Thomas Edison's cocaine-fueled insomnia. And if that wasn't enough, there's even the great Winston Churchill and his habit of drinking scotch in a bathtub all day.
Now, I get it. You're heads probably spinning by now, and you're likely wondering, "If successful people are lazy, drug-addicted alcoholics with a penchant for fast food, is this what I need to do to be successful?"
Obviously, I really shouldn't have to answer this question. But just in case I do, I'll keep it simple — don't do drugs, kids!
In fact, don't do any of that stuff.
Drugs, poor sleep hygiene, and fast food are terrible things if you actually care about your health. And if you're not blessed with a bunch of government-funded minions as Churchill was, you're probably gonna need a few productivity hacks to get your to-do list ticked off.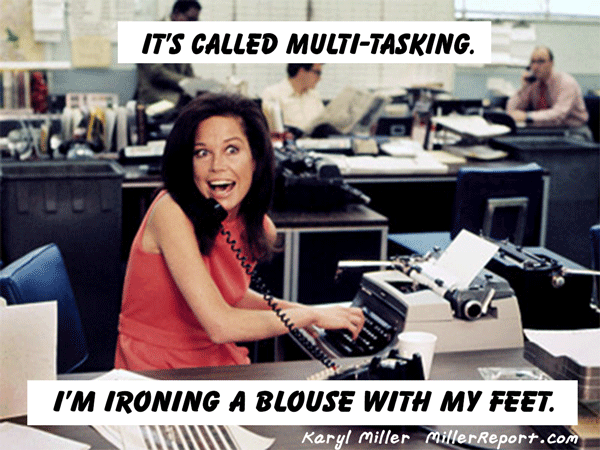 As for the part about being more successful than 99% of people, that part is easy. It's got nothing to do with your habits. Instead, Manson says all you really need to do is this:
Have a contrarian idea.
Be correct about that idea.
Execute on it massively.
In other words, if you're still farting around with "proven" methods that have long since been saturated, you're way behind from the get-go.
And no, cold showers ain't gonna change that.
__
(Featured image by SevenStorm JUHASZIMRUS via Pexels)
DISCLAIMER: This article was written by a third party contributor and does not reflect the opinion of Born2Invest, its management, staff or its associates. Please review our disclaimer for more information.
This article may include forward-looking statements. These forward-looking statements generally are identified by the words "believe," "project," "estimate," "become," "plan," "will," and similar expressions, including with regards to potential earnings in the Empire Flippers affiliate program. These forward-looking statements involve known and unknown risks as well as uncertainties, including those discussed in the following cautionary statements and elsewhere in this article and on this site. Although the Company may believe that its expectations are based on reasonable assumptions, the actual results that the Company may achieve may differ materially from any forward-looking statements, which reflect the opinions of the management of the Company only as of the date hereof. Additionally, please make sure to read these important disclosures.