Self-Consumption Revolution in Spain Plunges Electricity Demand to a 20-Year Low
Red Eléctrica has a monthly index (IRE) that analyzes electricity consumption by sector. The biggest falls in the last published, in April, are 22.2% in the metallurgy sector (manufacture of iron, steel, and ferroalloy products), 13.5% in the paper industry, 8.2% in food, 7% in the manufacture of other non-metallic mineral products and 5.8% in the chemical industry.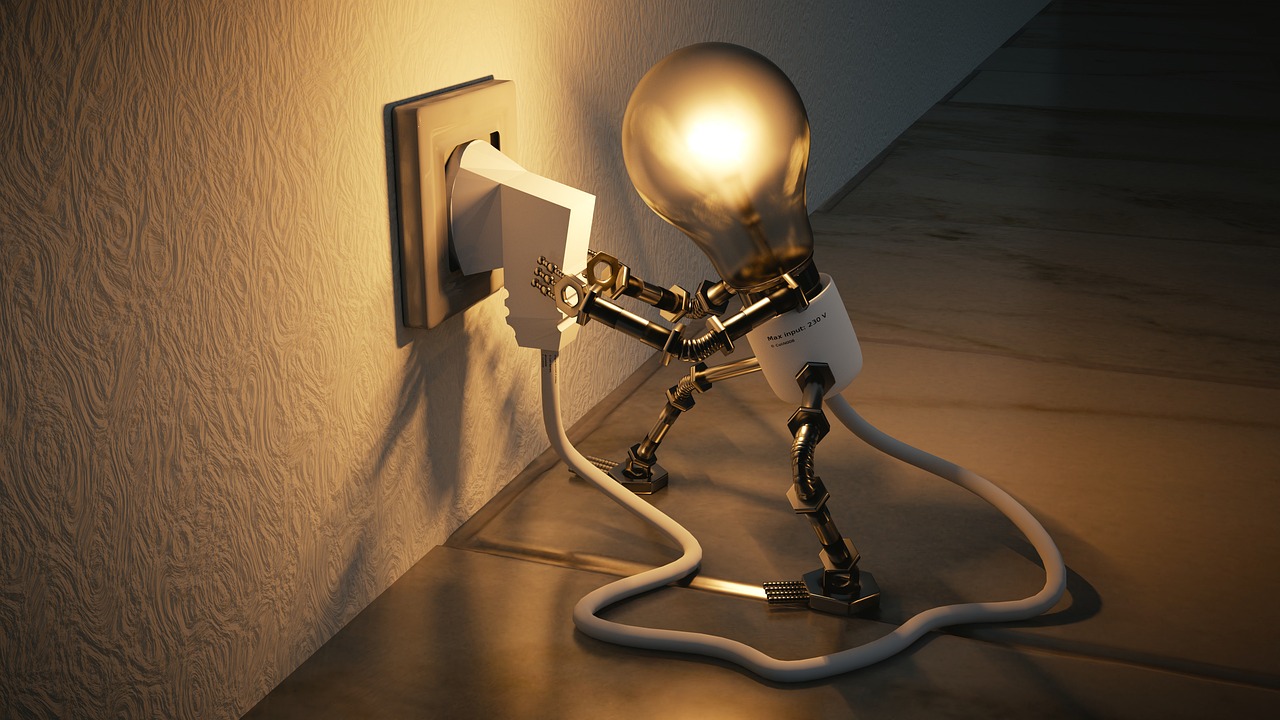 Electricity demand is plummeting this year in Spain to the lowest level in two decades. With the economy growing at a good pace, the fall is mainly explained, according to experts, by the growth of self-consumption and, to a lesser extent, by the decline in demand from some industrial sectors, energy-saving measures in the face of the war in Ukraine and electrification that is not taking off.
According to provisional data from Red Eléctrica de España (REE), up to May, demand in the peninsular system (the only one in which the system operator's history goes beyond 2011) stood at 93,867-gigawatt hours (GWh), 4.6% less than in 2022. This is the lowest level since 2003, down from 95,754 GWh in the first five months of 2020, at the height of confinement in the most acute phase of the pandemic.
Industry sources estimate that in May the fall, corrected for labor and temperature, was around 6.7% year-on-year (8.8% without this adjustment) and 4.2% since January. All the experts consulted point out that a large part of this is explained by self-consumption, after an exceptional 2022.
Read more about the decrease in energy demand in Spain and find the most important financial news of the day with the Born2Invest mobile app,
Last year, according to industry estimates, more than 2 GW of solar PV were installed in Spain for self-consumption
The capacity doubled, in a boom that will probably not be repeated this year, in a context of a certain normalization of electricity prices after last year's records.
The employers' association APPA Renovables estimates that 2022 will end with more than 375,000 domestic and industrial self-consumption plants, of which some 240,000 will have been commissioned in 2022. This figure, although relevant, is far from the 3 million installations in Germany. APPA calculates that these plants would be contributing around 1.8% of the demand in Spain. The sector estimates that they could produce around 3 TWh/year, out of a total consumption of around 250 TWh/year.
"For me, the main factor has been self-consumption," says Francisco Valverde, consultant and head of Renewables at Menta Energía, explaining the drop. This expert also points to particularly favorable temperatures as the key to this behavior of demand. In May "it was neither hot nor cold".
The former president of Red Eléctrica and former minister Luis Atienza points, in addition to self-consumption, to another "more worrying" factor: a certain destruction of industrial demand as a result of the skyrocketing energy prices in 2022 and the savings measures imposed by the EU, which "have not come for free".
The former minister pointed out that determining the causes requires an in-depth analysis. "It would be positive" if it were due to an increase in energy efficiency in the industry's production processes. But he does not rule out a shift of production to third countries. Government sources argue that, if this were to occur, it would be affecting activities with less added value.
The expert Francisco Valverde questions this drop in industry. "If you go to the macro data, you see that we have a growth that is not bad". And in the price peaks of 2022 "some electro-intensives did close", but "if the weight of the industry was very fat in that decrease we would have seen it in January or October; not now".
Red Eléctrica has a monthly index (IRE) that analyzes electricity consumption by sector. The biggest falls in the last published, in April, are 22.2% in the metallurgy sector (manufacture of iron, steel, and ferroalloy products), 13.5% in the paper industry, 8.2% in food, 7% in the manufacture of other non-metallic mineral products and 5.8% in the chemical industry.
Sources in the electricity sector pointed out that "all sectors are weak", with falls "in electro-intensive sectors such as the iron and steel industry or metal processing due to high costs." Other industrial sectors such as paper, rubber, and plastics are also experiencing significant setbacks. In the domestic sector, there are also some "savings" due to the price pressure of the last year.
And then there are services, which performed well in 2022. "Here it is more difficult to find an explanation given the good performance of tourism, but the reality is that it is falling in the order of 3% accumulated" with respect to 2023, say these sources, who are confident that with the normalization of prices "demand will gradually recover. Self-consumption should also be rationalized".
This Wednesday, the Association of Companies with Large Energy Consumption (AEGE) reiterated that, despite the fact that the Spanish wholesale electricity market is now cheaper than those of France or Germany, the large industry of these two countries "buys its electricity with more competitive contracts than the price of their electricity markets. Thus, in France they enjoy the ARENH tariff, at 42 €/MWh".
AEGE estimates a year-end price in Spain of €100.46/MWh, which it claims is €44.77/MWh more than the French price. According to the large industry, considering the evolution of the daily market in 2023 and future price quotations until the end of the year, the estimated average price of the Spanish electricity market is 89.95 €/MWh, 46.2% lower than that of 2022, 10.5% cheaper than that of the German market and 25.2% cheaper than the French market.
The concern of the Renewable Energy Association
REE's consumption data up to May is a raw figure, without correcting for calendar factors (not very relevant this year, Atienza points out) and temperatures, with more impact, in a warmer than normal year. But it illustrates the trend of the last few months, which has put some managers in the sector on alert.
The director general of the Renewable Energy Association APPA, José María González Moya, a few days ago described the slump in consumption as "disastrous", lamented the slow take-off of electric vehicles and heat pumps in Spain, and warned that Spain is "failing miserably" when it comes to attracting fossil energy consumption to electricity.
"We are having more success in the development of renewable supply than in electrification", summarizes Luis Atienza, who recalls that the energy transition process is based on three legs: efficiency, decarbonization of the electricity system with the development of large renewable plants, and self-consumption and electrification of consumption that until now was fossil.
In this last area "we are not making progress", stresses the former minister, who points to a "slower than expected" electrification of transport. Francisco Valverde agrees: "Where we are going badly is in electrification. We have Portugal next door and it is a thousand laps ahead of us with the electric car". And in air conditioning, with the elimination of oil and gas boilers and their replacement by heat pumps, "we are not doing well either. These are two areas that we should promote because they represent a lot of primary energy".
Last week, the automotive employers' association Anfac insisted that "Spain continues to lag behind in the development of electromobility and the gap with Europe is widening", with a network of just over 20,000 recharging points, compared to the 45,000 foreseen in the National Integrated Energy and Climate Plan (PNIEC) for 2022, whose revision the Government will have to send to Brussels on the eve of the general elections on July 23. The update will include an upward revision of the self-consumption targets.
González Moya stressed a few days ago that the current PNIEC foresaw a drop in final energy consumption of more than 20% and an increase in electricity of almost 11%. "We are not seeing that. The demand for fossil fuels is being maintained, if not increased, and the problem is that the demand for electricity is falling, and worryingly so." At the last APPA Self-consumption Congress, the director of the renewables employers' Association expanded on this idea and pointed out that it is "extremely urgent" to have storage and provide incentives for electrification. "It makes no sense to continue installing things if the demand does not go".
Excess capacity
In the background is the fear of the renewable sector to an excess capacity of green power, especially in the hours with more sun, when demand does not end up pulling. This leads to prices close to zero thanks to photovoltaics, known as price cannibalization, which does not favor investment.
And there is the question of how to incentivize large-scale storage. Atienza advocates some kind of economic complement or "a flexible capacity payment," especially to incentivize the deployment of pumped-storage plants, with long construction lead times.
A comparison with neighboring Portugal, much more advanced than Spain in the penetration of electric vehicles, illustrates the difference. Up to April, the latest official data corrected for calendar and temperatures published by REE, national electricity demand in Spain fell by 4.2% compared to 2022, compared to the 5.5% increase recorded in Portugal, according to REN data. On a year-on-year basis, Portuguese GDP grew by 2.5% in the first quarter of 2023, well below Spain's 3.8%, according to Eurostat.
And while the electric car is not taking off in Spain, some sectors are calling attention to the need for reliable, real-time data on the deployment of self-consumption, given that there is no official registry with up-to-date information. In the words of González Moya, "it is not reasonable that we are the companies" who, through their employers, estimate how much power is installed, and "it should not be so difficult to have official data" through the different registers of the autonomous communities.
As Ricardo Bajo, REE's Director of Measurements and Settlement, said a few days ago, the system operator currently has no data on self-consumption plants with a capacity of less than 1 megawatt, information that is expected to be available next year thanks to the new regulation approved by the Ministry for Ecological Transition, which requires electricity companies to send information to REE every quarter.
According to Bajo, we are talking about "thousands of MW" that are off REE's radar, and the "lack of observability" on the installations that are being deployed "can put the stability of the system at risk" because "the figures given by the operators of the sector are far ahead of those we are seeing in REE".
REE proposes that the regulations impose requirements for the capacity to withstand voltage dips on the smallest self-consumption plants, currently exempt, since "a massive deployment" can "put security of supply at risk and reduce access capacity to accommodate other renewables due to massive disconnections of generation in the event of disturbances in the grid". According to Bajo, "what we do not want is that a problem of a short circuit in the grid affects a large area" and involves the "immediate disconnection of hundreds of MW"
__
(Featured image by coliN00B via Pixabay)
DISCLAIMER: This article was written by a third party contributor and does not reflect the opinion of Born2Invest, its management, staff or its associates. Please review our disclaimer for more information.
This article may include forward-looking statements. These forward-looking statements generally are identified by the words "believe," "project," "estimate," "become," "plan," "will," and similar expressions. These forward-looking statements involve known and unknown risks as well as uncertainties, including those discussed in the following cautionary statements and elsewhere in this article and on this site. Although the Company may believe that its expectations are based on reasonable assumptions, the actual results that the Company may achieve may differ materially from any forward-looking statements, which reflect the opinions of the management of the Company only as of the date hereof. Additionally, please make sure to read these important disclosures.
First published in elDiario.es, a third-party contributor translated and adapted the article from the original. In case of discrepancy, the original will prevail.
Although we made reasonable efforts to provide accurate translations, some parts may be incorrect. Born2Invest assumes no responsibility for errors, omissions or ambiguities in the translations provided on this website. Any person or entity relying on translated content does so at their own risk. Born2Invest is not responsible for losses caused by such reliance on the accuracy or reliability of translated information. If you wish to report an error or inaccuracy in the translation, we encourage you to contact us.