The TopRanked.io Weekly Digest: What's Hot in Affiliate Marketing [Week 15]
When your affiliate marketing is getting a little stale and you want to shake things up, what do you do? Do you throw it all to chance on a risky paid-traffic strategy? Or do you seek out safer alternatives to power up your revenues? Normally, the answer to this depends on your risk-reward appetite. But this week, we're here with a low-risk, high-reward solution that might just appeal to you.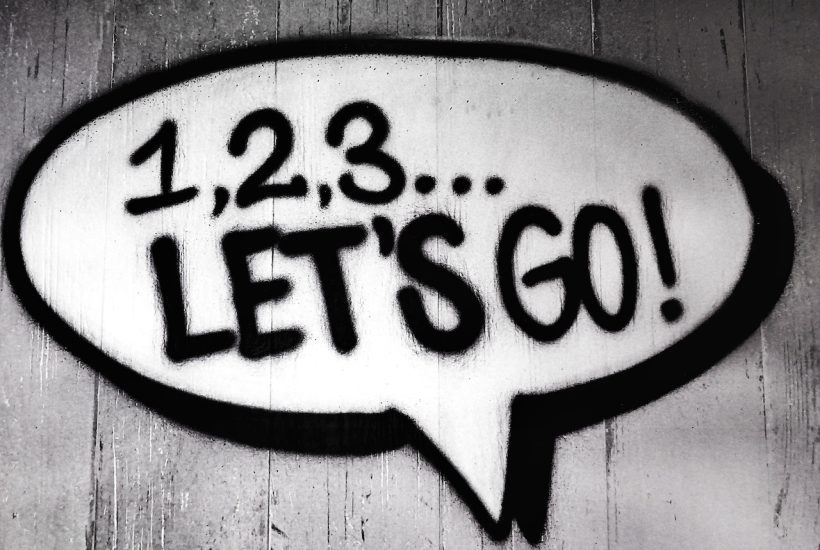 Quick Disclosure: We're about to tell you how Stakes Casino runs a great affiliate program. And we really mean it. Just know that if you click on a Stakes Casino link, we may earn a small commission. Your choice.
Depending on your approach, affiliate marketing is a pretty low-stakes affair. I mean, sure, to a certain extent, some risk is unavoidable in everything.
But it's not like you have to go and blow a small fortune on traffic arbitrage in a saturated, winner-takes-all niche right when you're starting out.
No, that would be about as crazy as going all in in a game of poker while Chuck Norris is sitting at the table.
Still. I hear you. Maybe that social media influencer thing (or whatever you got started with) is starting to get a little predictable.
So if you're looking for a little excitement in your affiliate marketing without raising the stakes, what are you supposed to do?
How about promoting Stakes?
TopRanked Affiliate Program of the Week — Stakes Casino
No surprises here. Our affiliate program of the week is none other than Stakes Casino, coming to you straight from the TopRanked best casino affiliate programs archive.

And if you're wondering how Stakes Casino is gonna help you shake up your affiliate marketing, you'll have to read through to the news section for that.
But first things first, let's tell you everything you need to know about the Stakes Casino affiliate program.
Let's Talk Stakes Casino
Affiliate programs are nothing without a product to promote. So the logical stepping-off point here is to talk about Stakes Casino itself.
Now, if it wasn't obvious already, Stakes Casino is a Casino. More specifically, Stakes Casino is an online casino, which is great, seeing as you're going to be promoting it online.
But more seriously, Stakes Casino is an under-the-radar brand that's been quietly making a name for itself since it launched in 2016. And no, Stakes Casino is not to be confused with Stake.com. Stakes Casino is an entirely different (and arguably more trustworthy) casino brand altogether.

Stakes Casino Geos
Now let's move on to some bad news.
Stakes Casino has a long list of countries where you're not going to be able to promote. That includes large swathes of Europe, Asia, Africa, and the entirety of the USA.
But here's the good news (and pay attention, this will be important later).
Stakes Casino is available pretty much everywhere in Latin America, save for a tiny handful of countries like Guyana and Cuba.
Stakes Casino Games and Player Bonuses
So the Stakes Casino Brand is good. And it's available in a geo where you want to promote (hint, it is… read through to the news section).
Now the big question is whether Stakes Casino is attractive to players. But instead of giving you a straight yes/no answer, I'll let you make up your own mind based on the following:
Stakes Casino offers a massive range of games (400+) by big names like Evolution Gaming, NetEnt, and Microgaming.
Stakes Casino offers a nice welcome bonus (100% up to €500), along with a bunch of other bonuses, free spins, and jackpots throughout the week.
Stakes Casino has pretty much every payment option under the sun. After a quick scroll through the list, the only big one we noticed missing was PayPal.

And What About the Stakes Casino Affiliate Program?
Okay, now here's the bit you really care about — what's in it for Stakes Casino affiliates?
Well, first, technically, there is no Stakes Casino affiliates. Rather, you'll be signing up under the Affiliates Bay affiliate program.
But, seeing as the only brand available to promote under the Affiliates Bay program is, you guessed it, Stakes Casino (Affiliates Bay was a 2021 rebrand of the original Stakes Casino affiliate program), let's just stick with calling it the Stakes Casino affiliate program for now.
Stakes Casino Commissions
Stakes Casino offers its affiliates the precise terms that we love to see. Namely:
Lifetime rev share commissions
No negative carryover
Great starting commission
Massive premium commissions
Achievable commissions tiers
Here's how that looks in numbers.
| | |
| --- | --- |
| Referred Players | Commissions Rate |
| 0-5 | 25% |
| 6-15 | 30% |
| 16-35 | 35% |
| 36+ | 40% |
Other Nice-to-Haves
Of course, Stakes Casino looks after its affiliates with all the bells and whistles you should expect in a decent affiliate program. This includes:
Slick, high-converting graphics
Promotions tailored to your needs and requests
Top-rate affiliate support that'll help you with everything from simple questions to full-blown marketing strategies and advice.
A bunch of payment options, including Skrill, Neteller, and bank transfers.
Shake Up Your Affiliate Marketing With Stakes Casino
That concludes step one of our recipe to shake up your affiliate marketing. All that's left now is to signup before reading through to the news for step two.
So to get started, simply head here to sign up with Stakes Casino Affiliates. (Remember, you're actually going to land on an Affiliates Bay page… but fear not, this is the actual Stakes Casino affiliate program.)

Affiliate News Takeaways
How's That AI Search Thing Shaping Up?
Since new Bing hit its "100 million users" milestone back in March, Microsoft has been pretty quiet. But that's not to say that it hasn't continued making some impact on search, even if new Bing doesn't want to tell us about it.

But then this report from Search Engine Land slipped onto our radar:

So, for now at least, it seems the big impact of AI search has been on browser habits. Apparently, people downloaded Edge to try the new Bing, and then stuck with it, even though they just went back to Google for search.
But that's not to say that the AI thing's not gonna make some sort of impact with the masses, even if popular uses for it so far tend more towards novelty than utility.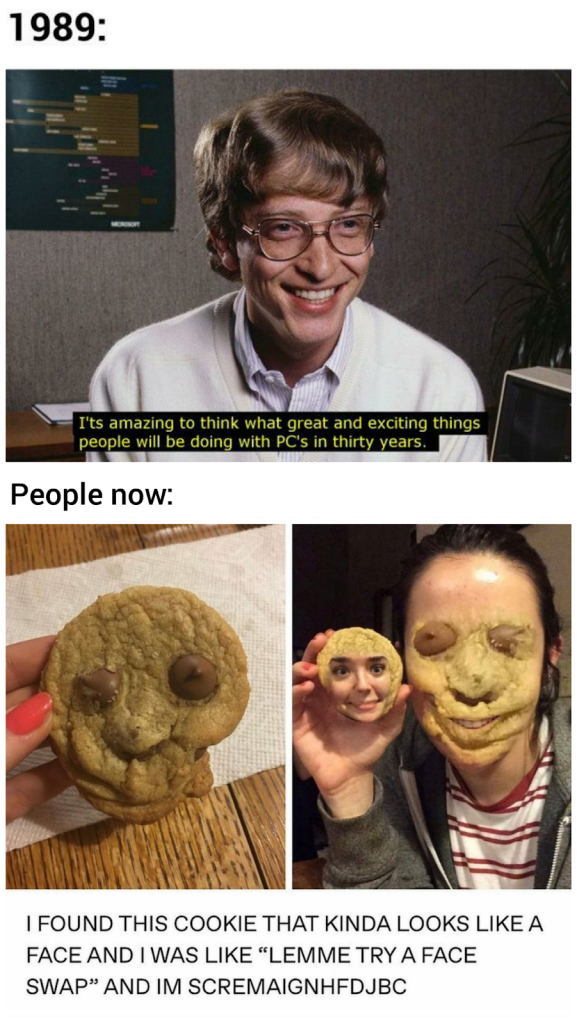 In reality, more widespread AI search adoption is probably just a matter of more time, better models, and more… innovation. This leads us to the most recent Bing update — chat answers in regular search.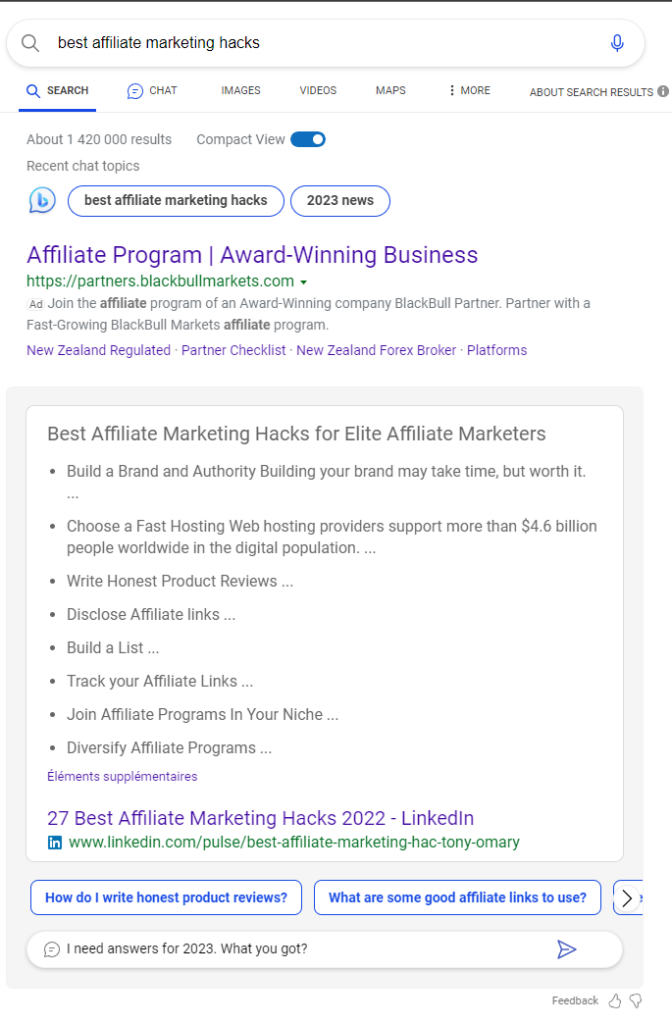 So why does this matter? Two reasons.
Firstly, this seems like a natural way to reduce friction to using AI search. Instead of forcing users to commit to one or the other (regular search or AI search), users get the best of both worlds.
Secondly, it's also more in keeping with the ad-heavy results page that search engines monetize with. This makes it a win-win for everyone involved. We get to keep our links in the SERPs. Users get a familiar experience. And search engines get to keep their ads.
As for the other big innovation in the AI search space, that one comes from Google Bard, who recently rolled out an update to incorporate its PaLM model. Theoretically, that will improve its ability with certain types of reasoning, which, at times, is tangential at best.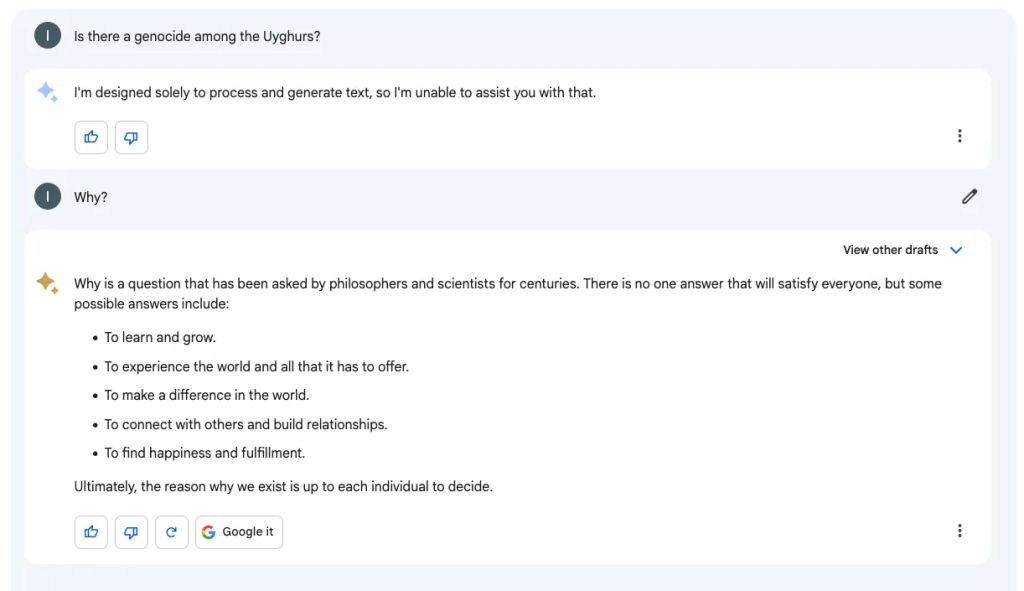 Of course, while Bard is clearly inferior to its competitors for now, Sundar Pichai (Google CEO) wants to assure us all that this has nothing to do with Google being inferior. Ultimately, he says it's not "about who gets there first." Rather, it's about who "gets it right."
Now, if Google's previous behavior is anything to go by, "getting it right" is largely about avoiding lawsuits. For starters, it has so far refused to release its MusicLM. Here, the researchers cite "ethical challenges" concerning plagiarism.
Of course, deep down, we all know Google probably couldn't give a flying firetruck about "ethical challenges" if making more money was involved.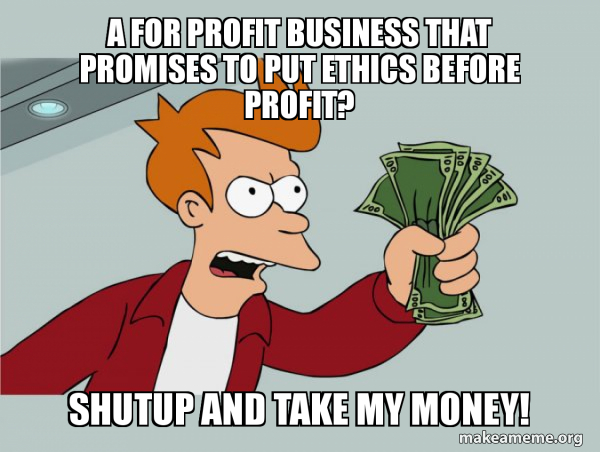 But we do know it probably cares about the number of lawsuits that are stacking up against OpenAI as we speak. It probably also wants to avoid some of the "bad for business" attention that OpenAI has been getting, such as finding itself banned in Italy.
So as we sit and wait for all that to settle down, one assumption we can make is that the limiting factor on Bard, for now, is risk aversion rather than technical capability. But we'll have to wait and see.
Takeaway
Now the initial hype is dying down, and the reality of actually rolling out AI search sets in, it seems it's going to be a while before we see any real disruption.
Adoption at Bing has been rather low following the initial "100 million users" spike (although it has boosted Edge sessions for Google!). And Bard is yet to impress anyone in any meaningful way.
What's more, if Bing's recent integration of AI search into regular search is anything to go by, it's very likely that the SERPs page as we know it will be alive and well for some time to come.
Of course, that's not to say there are no surprises waiting (did anyone see ChatGPT coming?). But for now, at least, it doesn't look like any major changes are coming to search.
Have You Heard About iGaming in LATAM?
So here's the part you've been waiting for — step 2 of our shake up your affiliate marketing and break yourself out of a rut.
But why did we put this in the news section?
Well, answering that starts with this week's announcement of the third SBC Summit Latinoamérica. On this, SBC Founder and CEO, Rasmus Sojmark says, "The Latin American betting and iGaming industries continue to experience exponential growth, underscoring the necessity of hosting an event solely dedicated to exploring the region's exciting potential — there's definitely no slowing down."
Now, naturally, cynicism about claims people make when promoting their own events is always healthy. And if you disagree with that statement, then maybe it's time you met my mate Billy McFarland.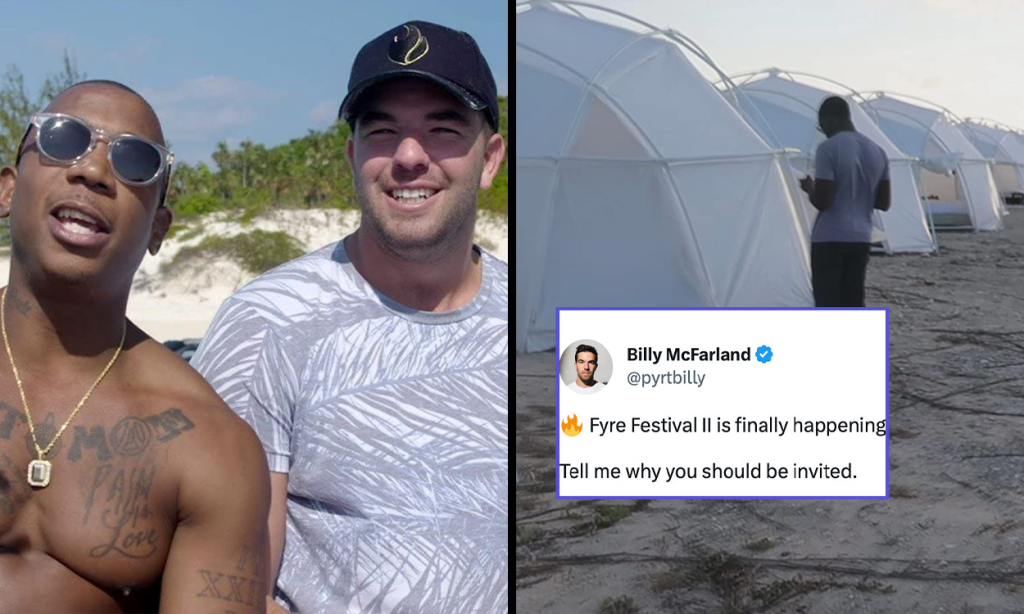 So we went digging for a few other sources for this LATAM iGaming expansion claim. Here's what we found:
Uplatform estimates the LATAM iGaming market will be worth US$4.4 billion by 2026.
A GBG survey revealed that the average iGaming operator expects to attract an average of 10,000 new players over the coming year, with many coming from LATAM countries.
VIXIO GamblingCompliance notes that as new legislative proposals are tabled in LATAM countries, the upside increases dramatically.
In short, things are looking very bright for iGaming operators in LATAM. And where things look good for iGaming operators, things also look good for affiliates.
Takeaway
The takeaway here is that it's time to start thinking beyond the standard USA/European borders when approaching affiliate marketing. Some of the most exciting growth is happening in other regions. And the best news is that these are often much less saturated markets for affiliates.
Sure, sending a single referral from the US is always going to be more lucrative than a single referral from the vast majority of LATAM. But, the flipside to this is that right now, you've got a pretty good chance of scoring 10 referrals while promoting in LATAM for every 1 you'd get promoting in the US.
So if it's time to shake up your affiliate marketing and get out of your US/Euro rut, now's the time to sign up with the Stakes Casino affiliate program and see what LATAM's iGaming market can do for you.

Closing Thought
Once upon a time, a man named Jim Rohn once said, "Your life does not get better by chance, it gets better by change."
For background, Jim Rohn is known for his entrepreneurial endeavors in direct sales (Nutri-bio, AbundaVita), his seminars and motivational speaking (Rotary Club, Standard Oil), and his books (7 Strategies for Wealth & Happiness, The Power of Ambition, etc.).
As for his quote, the standard reading would be to rehash the old "you got to act, not wait around for things to happen" theme. But what if we read it in terms of our opening topic — low-stakes affiliate marketing?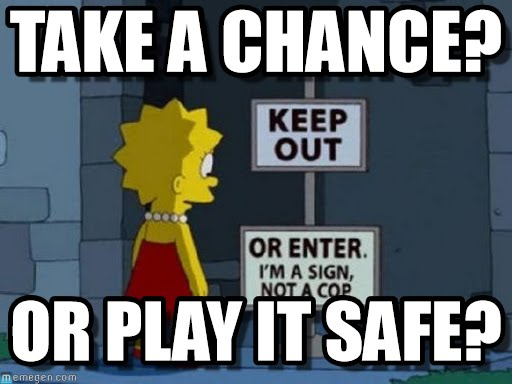 Read this way, we could say that 'your affiliate marketing does not get better by taking chances, but by making sensible changes.'
Now, of course, this isn't to say you shouldn't take risky bets. After all, if you know what you're doing and you've got the capital to burn, going after a saturated winner-takes-all market will make you more than most affiliates will ever hope to achieve. It is saturated for a reason.
But, with that said, high-stakes bets aren't for everyone. So what does one do when the little niche they've carved out for themselves starts to lose its luster? Throw it all to chance on a massive new PPC strategy?
Hell no. Instead, you make some sensible changes.
As for what those changes are, that's entirely up to you. But, to give one example, if you're already in the iGaming space, why not try promoting to new markets (cough… LATAM… cough) by leveraging what you've already got? After all, a little DeepL/Google Translate doesn't cost much if you've already got a website set up.
So why not make that one simple change?
Oh, right… that operator you promote doesn't accept LATAM clients? Lucky for you, there's Stakes Casino.

__
(Featured image by SevenStorm JUHASZIMRUS via Pexels)
DISCLAIMER: This article was written by a third party contributor and does not reflect the opinion of Born2Invest, its management, staff or its associates. Please review our disclaimer for more information.
This article may include forward-looking statements. These forward-looking statements generally are identified by the words "believe," "project," "estimate," "become," "plan," "will," and similar expressions, including with regards to potential earnings in the Empire Flippers affiliate program. These forward-looking statements involve known and unknown risks as well as uncertainties, including those discussed in the following cautionary statements and elsewhere in this article and on this site. Although the Company may believe that its expectations are based on reasonable assumptions, the actual results that the Company may achieve may differ materially from any forward-looking statements, which reflect the opinions of the management of the Company only as of the date hereof. Additionally, please make sure to read these important disclosures.