The TopRanked.io Weekly Digest: What's Hot in Affiliate Marketing [Week 25]
Between the Reddit blackouts, Twitter's steady decline, and tanking TikTok engagement rates, social media's been having a rough few months. Or has it? Turns out, in some corners of the SM landscape, things are moving and shaking. Here we show you what to pay attention to and how to turn this knowledge into cash. And as usual, keep an eye out for our partner program of the week. It's a good one.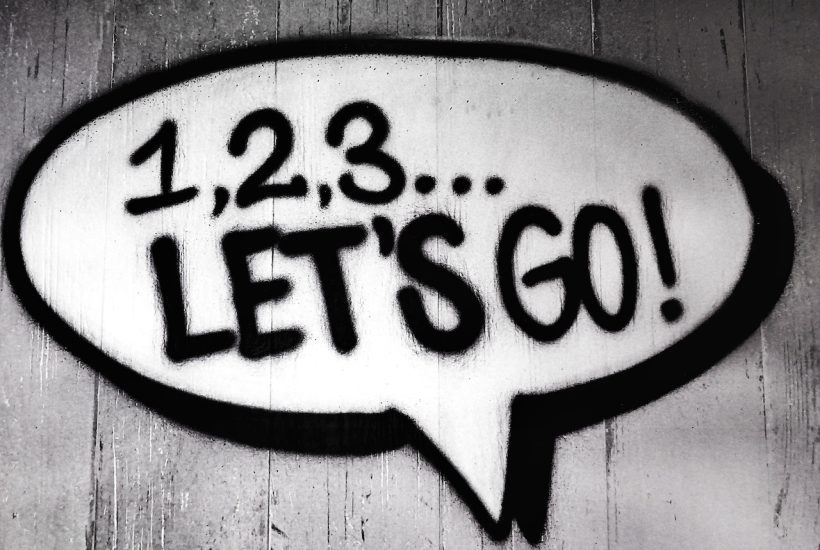 Quick Disclosure: We're about to tell you how StormGain is a great affiliate program to promote. And we really mean it. Just know that if you click on a StormGain link, we may earn a small commission. Your choice.
We all know the saying, "Everything old is new again." But in case you don't know it, here's a visual that might help.
Now, if you're attentive, you soon realize this principle applies to everything, from fashion and art to even the things we do.
I mean, 230-odd years ago, the French were "storming the Bastille." These days, people be storming Capitol Hill.
Even the words we use to describe things have their historical ups and downs. Notice how "storm" the verb (as in, to storm) is making a comeback?
What I love most about this principle is that it's great for generating ideas.
Especially if you combine a couple of comebacks.
For example. What happens when crypto starts making its inevitable comeback? And what happens when this comeback happens at a time when the verb "to storm" is trending upwards?
That's right, crypto will storm the markets.
And before you say, "mixing words and crypto is a stupid trend," let me introduce you to our affiliate program of the week.
TopRanked.io Affiliate Program of the Week — StormGain
So when the next crypto storm finally hits, where are people going to turn for maximum gains?
How about our partner program of the week — StormGain.
Here's what you need to know.

StormGain for Users
Given the talk about crypto storms, you probably figured that StormGain was at least vaguely crypto-related.
And you're right.
To steal the words of StormGain, "StormGain is an all-in-one cryptocurrency platform and mobile app. Buy, sell, exchange, trade, hodl and mine Bitcoin and other cryptocurrencies in one place."
Most of this is pretty standard crypto fare. But, there's a nice little 'hook' they have here which is part of what caught out attention.
Free crypto mining.
Yes, you read that right. StormGain offers free crypto mining.
Now, I know what you're thinking — that's impossible. No one would just hand out what is basically cash for free. And, to a certain extent, it's true.
But here's the thing. StormGain only gives out a very limited amount of free mining resources to begin with (basically, enough to earn a few dollars worth of Bitcoin a month). If you want more, then you actually need to become a client and trade on the platform.
Also, StormGain requires you to log in to the platform and hit an "activate" button every four hours to keep your mining resources running.
So do you see what's going on here?
That's right, StormGain has found a relatively cost-effective way to keep users coming back to its platform multiple times a day. Theoretically, this should result in massively boosted conversion rates for any StormGain leads over the long term.

StormGain for Affiliates
Alright. So we know StormGain has converting power. But what's in it for affiliates? Well, let's start at a high level and work our way down.
For starters, StormGain offers two commission plans, plus the option of a hybrid plan if you're in a position to negotiate.
The two main payment plans are Rev Share and CPA.
StormGain CPA Commissions
The first payment plan StormGain offers is an attractive CPA plan paying out up to $1200 per qualified trader. This amount is, of course, only for Tier 1 countries, but there are attractive rates right down the ladder as well.
As for what a qualified trader is, StormGain is quite reasonable here. All it takes is for that user to make a minimum of a $50 real-money deposit with StormGain, generate at least $40 of revenue for StormGain, and to not have been registered with the platform before.
If your referrals tick those three boxes, you earn up to $1200.
StormGain Rev Share Commissions
StormGain also offers an attractive Rev Share payment plan. This one's pretty simple, as there are no country tiers to calculate for or hurdles your referrals need to clear before you get paid — just a straight-up 35% cut of any revenue your referrals generate for StormGain.
Sweet.

Signup For StormGain Today
What more needs to be said? Great commissions and a product that hooks (and converts) like crazy.
I mean, do you really think you're going to have trouble pushing traffic to the free StormGain Bitcoin mining offer?
If you answer yes, maybe it's time to give up on this affiliate caper.
If, on the other hand, you think you can easily promote StormGain, then here's where to get started.

Affiliate News Takeaways
If you hadn't heard about the Reddit blackouts last week, then you should've by now.
With Reddit refusing to back down on its jacked-up API pricing, many communities have now entered into indefinite blackouts.
Some are even upping the ante. In one popular ploy, some communities are now switching over to NSFW content in order to demonetize their subreddit.
This escalation led Reddit to up the ante on its end, threatening to boot mods that didn't call it quits on the protests.
And given the usual Reddit mod profile, that tactic might well have worked in normal circumstances.
Reddit mod gives up control….?? never!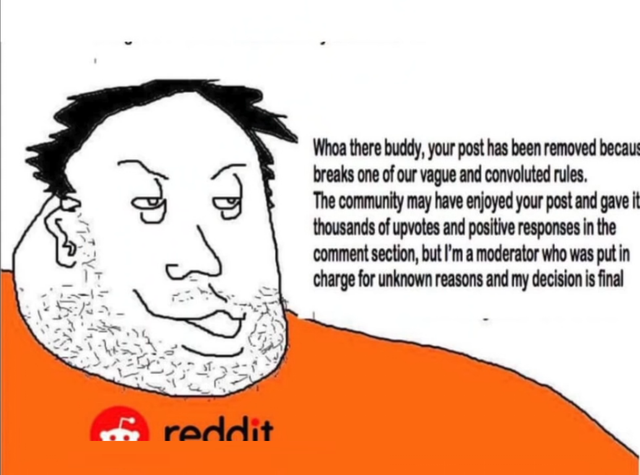 Fast forward to today, and this tit-for-tat now has some pundits calling this the end of Reddit.
In any case, between Twitter's ongoing decline, TikTok's tanking engagement rate, and now this whole Reddit Mods v Reddit Boss brouhaha, maybe it's a good time to look at where the social ecosystem may be headed.
So let's do that.
Welcome to the Fediverse
One of the more measurable impacts the whole Reddit blackout made was over in what's now being dubbed "The Threadiverse." This is a play on the "Fediverse" word, which we've been hearing a lot about in recent times.
As for those who've somehow escaped the term, the "Fediverse" is essentially a bunch of decentralized platforms that can all talk to each other. You know, kinda like BlueSky and Mastodon.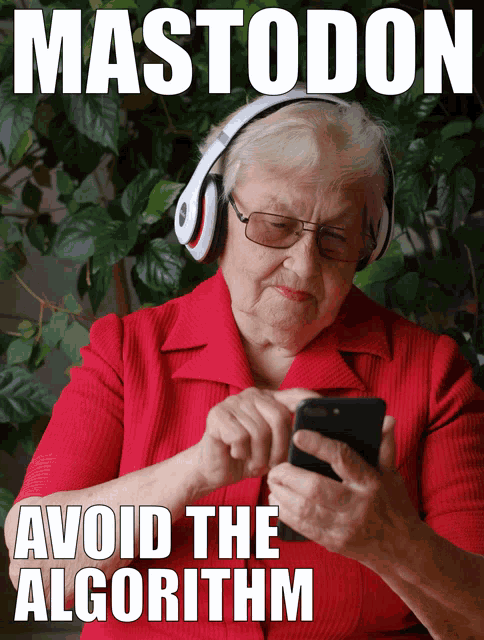 Anyway, as for this "Threadiverse" thing, that's basically the Reddit version of the fediverse. And here, there are two main frontrunners: Kbin and Lemmy.
And here's what happened to Lemmy in the last week.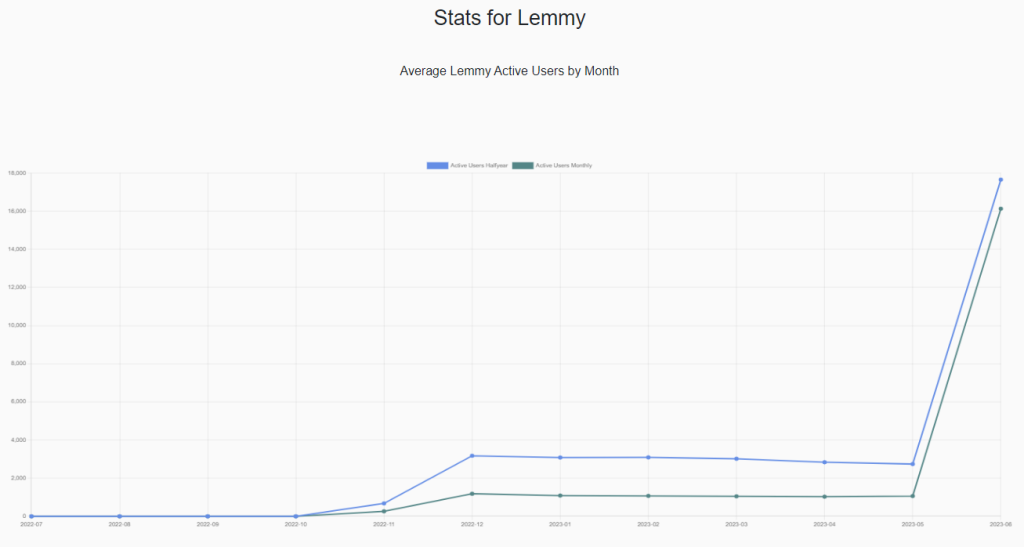 Now, I know, I know. Mastodon totally tanked soon after its initial jump in users, right? So why should we think the Threadiverse is going to have any staying power?
Well, there's something you should know.
Now, granted, If search Google for something like "Mastodon user base," all you're going to see are "The Mastodon Bum Is Now a Slump," "Why Are So Many People Leaving Mastodon?," "Mastodon Users Have Started Fleeing the Platform," etc., etc.
But if you smooth over the bump in Monthly Active Users MAU, the platform's actually stabilizing on what still represents an absolutely massive user growth.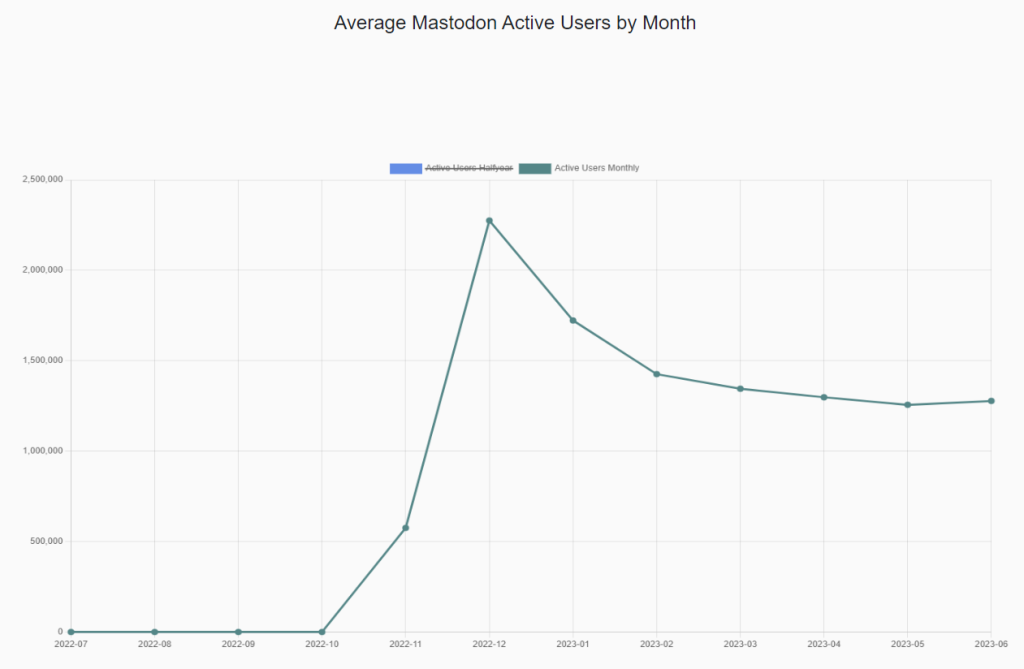 What's more, the users that are sticking around are becoming increasingly active, if monthly posts are anything to go by.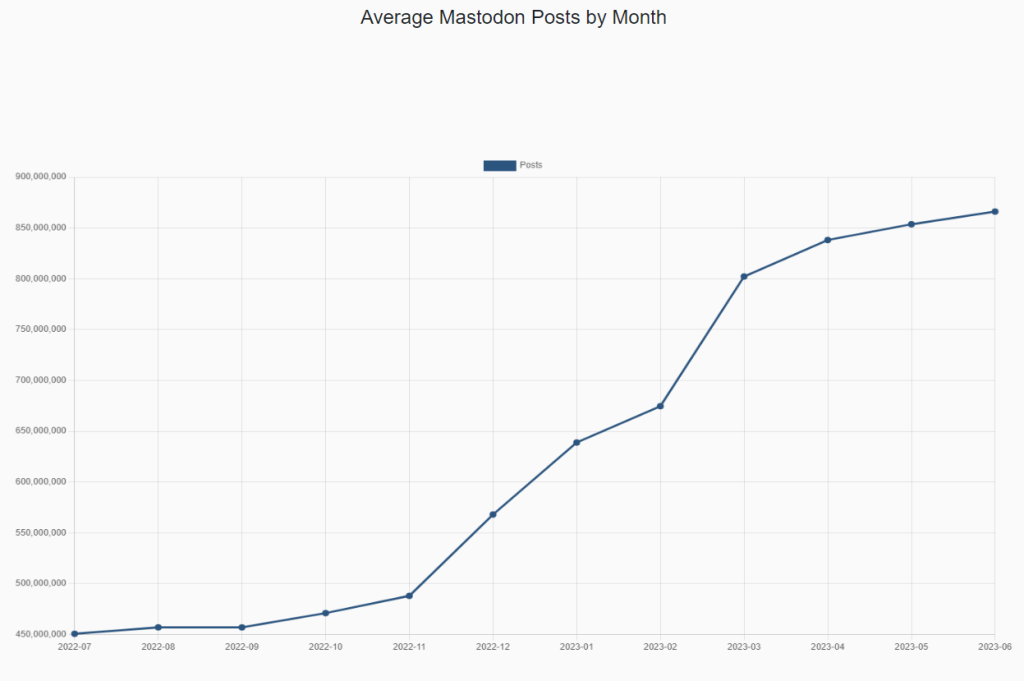 And let's not forget the "hot commodity" status that BlueSky currently has.
And then let's also not forget that InstaFaceMetaGram CEO cum Jiu-Jitsu master, the one and only Zuck, has been picking fights with Musk.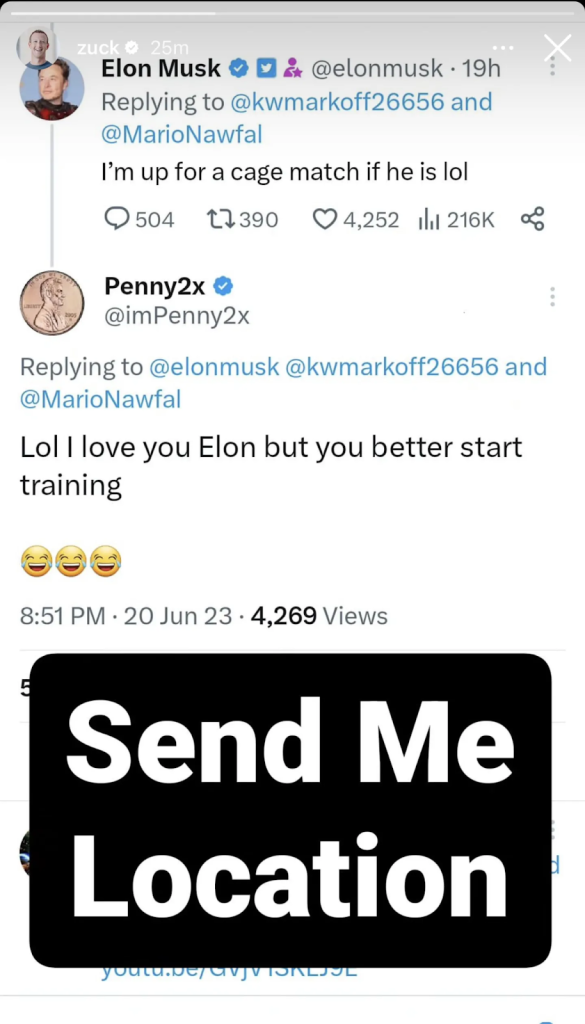 And while it might be the literal fights that are catching attention right now, there's also the virtual fight that's coming with the arrival of P92 (the internal codename for Meta's Twitter rip-off).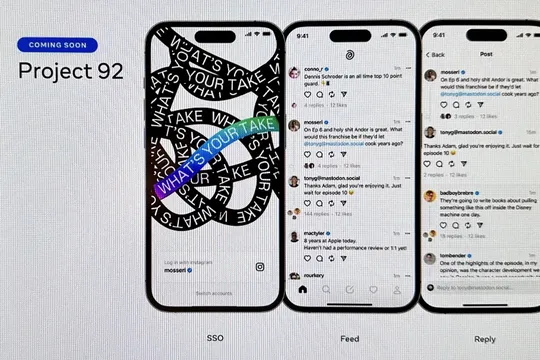 What's interesting about this is that Meta is building it on top of the ActivityPub protocol — the same protocol Mastodon runs on top of.
So does this mean Zucks is about the make the fediverse thing happen?
Well, this P92 bet could always go the way of the metaverse gamble and fizzle out real quick. But then again, maybe it won't.
For his part, Zuckerberg seems convinced that an app like Twitter should have 1 billion users. As for why Twitter doesn't have a billion users, he says that could be down to execution.
You can hear more about his theories in this recent Lex Fridman interview with him. (Skip ahead to 1:33:50).
Now, as much as I love to be a Zuck hater, there's a chance he could be right. Sure, the metaverse thing didn't work out so well. But it's also hard to deny the success he's had with other apps like Instagram and WhatsApp.
So maybe, just maybe, Meta will be the final accelerant needed to get the social Fediverse off the ground.
What Does This Mean For Social Media?
As for what all of this means, that depends on what you're interested in.
In the short term, you can look forward to spamming whatever platforms you can work your way into. Apparently, some people already are.
How long this will be easy to get away with is hard to say. Most of these platforms are still at a very, very early stage, meaning all the bells and whistles (like moderation tools) are still in the works. In fact, even BlueSky doesn't have anything much in place aside from a promise to bring a "community labeling system" at some point.
There's also a pretty good chance early attempts will be rudimentary at best.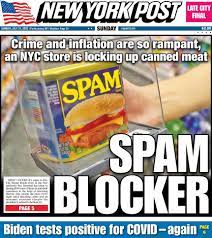 So theoretically, slipping your unashamedly commercial content through the gatekeepers will be a lot easier in the fediverse for a while.
But as for the longer term, this is where things start to get interesting. Here are a couple of theories.
Theory #1 — Affiliate Marketing Boost
One theory I have is that this may bring about a sort of renaissance era for affiliate marketing.
As for why that is, my basic reasoning starts with the fact that decentralized platforms make it harder to gather the data platforms like Meta give publishers for hyper-targeting ads. It also fragments the market across a thousand different "servers", meaning advertisers no longer have a nice simple handful of networks to turn to.
Now, of course, there are always good old ad networks, which I'm sure plenty of server operators may well turn to. But, let's face it, the targeting will never be as good as what Facebook and the likes have been able to achieve.
This means, even if the likely scenario is that ad prices go down (whether it's CPM/CPC/etc.), advertisers may well start looking for metrics more closely tied to actual performance (like conversions) on which to base their "ad" spend. And, when it comes to performance-based metrics, it's hard to beat affiliate marketing.
Either you get the conversion, or you don't get paid.
If this theory has any legs, then the number of affiliate offers on the market may well become a whole lot more diverse.
Theory #2 — Algorithms
Besides decentralization, the other big social fediverse promise is that of personalized algorithms. In fact, this is one of the major features that BlueSky has to offer right now.
What this means over the long term is that social media is about to get a whole lot more fractured. As a case in point, BlueSky's custom algorithms have barely been in existence for more than a couple of months. But we're already seeing the launch of algorithms to silo content along hard lines.
For now, these lines are rather generic. As one example, one dev created "Blacksky," which "promotes Black voices on the platform." But as this stuff develops, expect increasingly niche algorithms to come out. I, for one, plan to eventually build an algorithm for one-legged furries of Khmerian descent.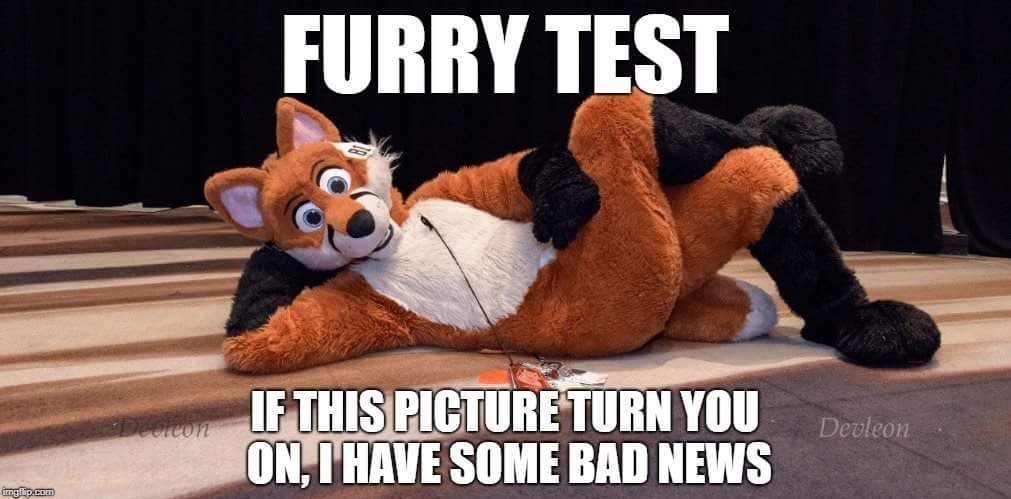 And on that note, let's get to opportunity #1.
Opportunity #1 — Build your own algorithm
Here's our first opportunity — build your own algorithm. Here's how this ploy would play out.
Step 1: Find a developer and get a custom algorithm built.
Step 2: Gather up a bunch of "subscribers" for your algo.
Step 3: Now you're subscribers are happily consuming whatever content it is they subscribed for, you can now pull a Musk and hardcode your name into the algorithm.
Ka-ching. Profit.
Opportunity #2 — Master someone else's
For those who don't want to invest time and money into custom algorithms, there's another opportunity here — master someone else's algorithm.
In the early days, at least, a lot of these algorithms are going to be "understaffed", for want of a better term. Blacksky, for example, appears to be mostly a single-developer hobby project with very little contribution from anyone else.
That means, these algorithms are going to be much easier to find cracks in. And when you do find these cracks, it's probably going to take a lot longer before they're patched.
So there's that to look forward to.
Takeaway
While it's still early days, the fediverse could be an interesting ride as a marketer. Should it take off, there will be a bunch of opportunities to discover (and a bunch of flaws to exploit). And, beyond that, the whole dynamic of content promotion/discovery could be in for a big shakeup.
In any case, the basics will always remain the same. Your job will be to get an offer in front of people and get them to convert. And with the crypto crowd likely to be among the earliest adopters of these new platforms, what better way to get started than with StormGain?

Closing Thought
This week, I bring you a quote from the always-insightful James Clear. Here it is:
"People usually judge you based on where you are at currently, not what you could become eventually. Don't let one comment stop you from trying. File it away or use it as fuel. Focus on getting better. Someone else's analysis of your current position doesn't tell you anything about your current potential."
Now, I know what you're thinking. We're supposed to be talking about affiliate marketing — what's with the self help stuff?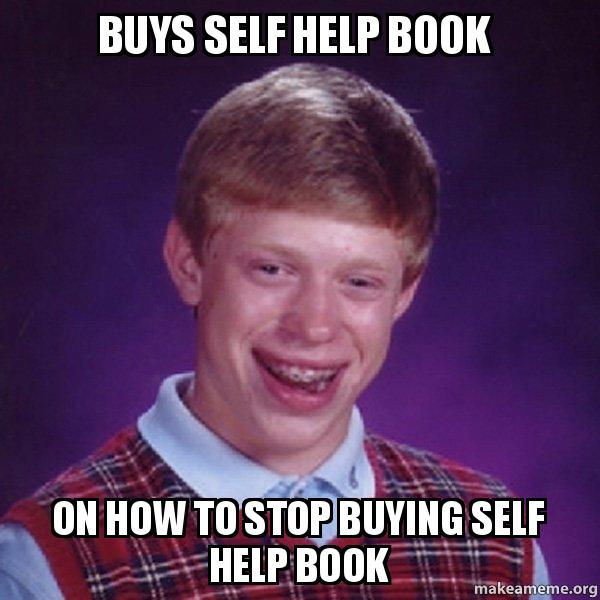 Glad you asked.
Taken at face value, this quote is all about your feelings. "Don't get hurt by what others think" pretty much sums it up.
But, if we go a little deeper, it also serves as good advice for lots of things.
First, let's start with what's implicit in a situation where someone might negatively judge you based on who you are today. That is, who you are today is not good enough.
Ouch.
Second, let's also ask ourselves whether people judging people is the only thing this could apply to.
The answer is no.
So what if we rephrase the last sentence of James's quote? Let's make it read, "The current success or failure of your projects doesn't tell you anything about their current potential."
In other words, just because you might have a project that's failing, it doesn't mean it's a lost cause.
What it does mean is that it's time to reevaluate and set a new direction.
So go ahead. Reevaluate. Figure out what doesn't work, and "file it away or use it as fuel." If you can do that and "focus on getting better," then who knows "what [your project] could become eventually."
Also, if the only failing of your current project is failing to monetize, then maybe it's time to try StormGain.

Wink wink.
__
(Featured image by SevenStorm JUHASZIMRUS via Pexels)
DISCLAIMER: This article was written by a third party contributor and does not reflect the opinion of Born2Invest, its management, staff or its associates. Please review our disclaimer for more information.This article may include forward-looking statements. These forward-looking statements generally are identified by the words "believe," "project," "estimate," "become," "plan," "will," and similar expressions. These forward-looking statements involve known and unknown risks as well as uncertainties, including those discussed in the following cautionary statements and elsewhere in this article and on this site. Although the Company may believe that its expectations are based on reasonable assumptions, the actual results that the Company may achieve may differ materially from any forward-looking statements, which reflect the opinions of the management of the Company only as of the date hereof. Additionally, please make sure to read these important disclosures.