The TopRanked.io Weekly Digest: What's Hot in Affiliate Marketing [Surfer SEO Affiliates Review]
If you browse somewhere like the BHW forums, you'll see the word "method" a lot. You know the sort: "MrBeast method", "Adult CPA method", etc. But have you ever wondered how people discover these "methods"? Well, this week, we're going to show you how. We'll also cover some of the latest news (including some important stuff for iGaming affiliates), and the fantastic Surfer SEO affiliate program.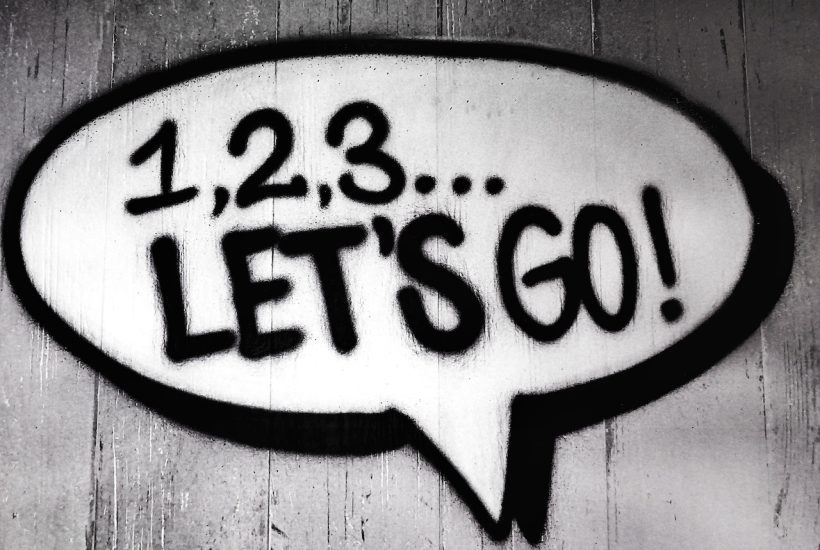 Quick Disclosure: We're about to tell you how Surfer SEO run a top-notch affiliate program. And we really mean it. Just know that if you click on a Surfer SEO link, we may earn a small commission. Your choice.
So, summer's over. And that means the sun and the surf is over for most of us.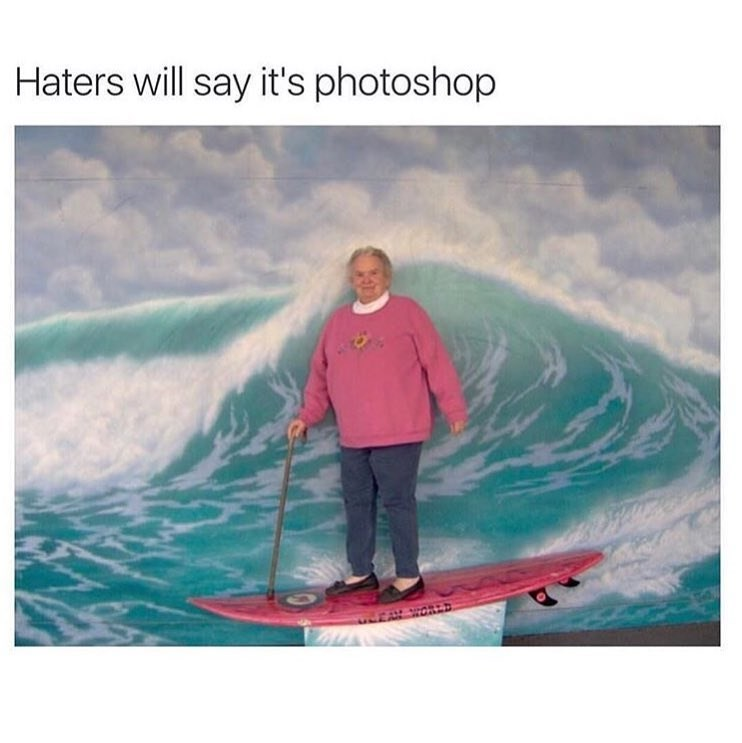 Or, at least it means surfing of the aquatic kind is over.
Lucky for us, we've still got the internet.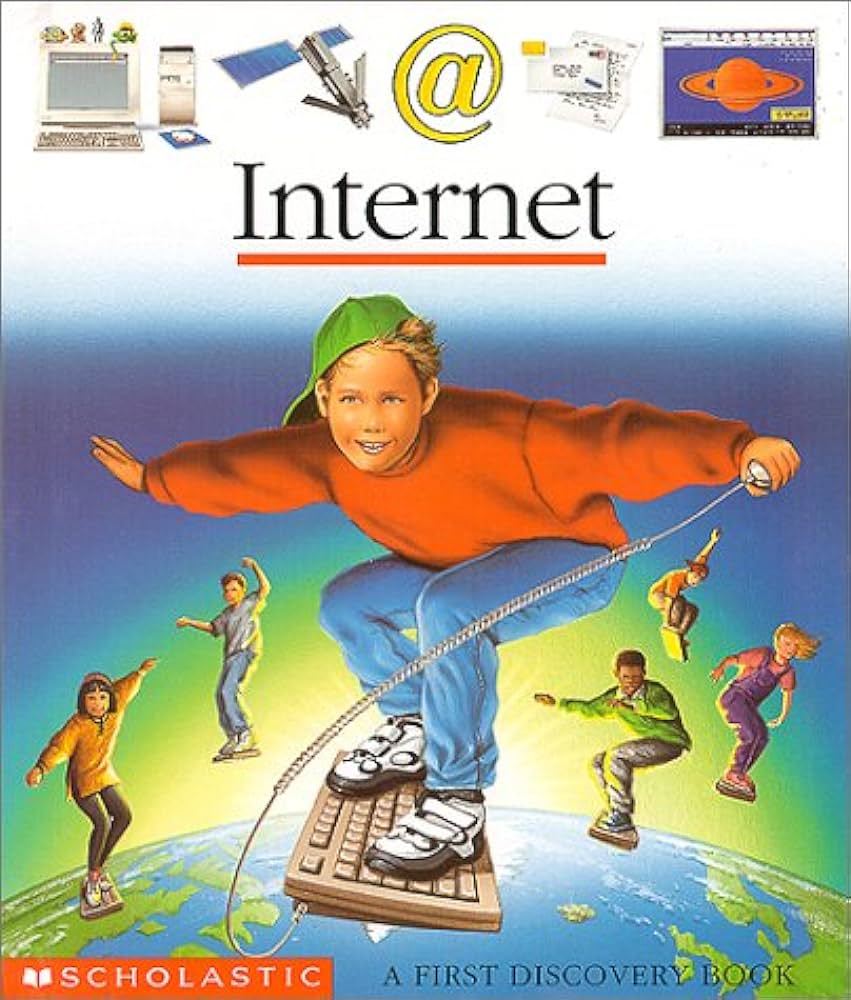 So if the idea of going surfing now (don't worry, you'll also be learning how) sounds fun, then read on.
We're going to learn to surf the internet (and make money while doing it.)
TopRanked.io Affiliate Program of the Week — Surfer SEO
Speaking of surfing the internet, this week's affiliate program of the week is the appropriately named Surfer SEO. 

Here's what you need to know about Surfer SEO.
Surfer SEO Affiliate Program — What the Product's all About
As the name suggests, Surfer SEO is all about SEO. As the name might not suggest, it's not just another keyword research tool.
Here's a taste of the Surfer SEO product range:
Keyword research tool (okay, let's get the obvious one out of the way)
Surfer AI (for SEO-optimized AI content)
Content editor (to help optimize content for SEO with real-time feedback)
Surfer SEO auditor (to audit existing content to help score quick wins)
As you can see, Surfer SEO is heavily geared towards content production and editing, which makes it a bit different from the big-name SEO tools.
And just in case you didn't catch the content focus based on the product alone, here are a few Surfer SEO integrations:
Jasper AI
Google Docs
WordPress
Contentful

Surfer SEO Affiliate Program — Commissions
Surfer SEO keeps commissions simple. You get 25% commission on all purchases made by your referrals.
And you keep getting 25% for life, so long as you remain eligible to receive a commission. So, basically, don't do anything to get your Surfer SEO affiliate account cancelled/suspended, and you'll get lifetime commissions.
As for what those commissions mean in real terms — that will depend on your traffic.
If you're selling to agencies/bigger fish, you're looking at 25% of $249 (the price of the "Max" plan) per referral, per month. If you're selling to small fry, the cheaper Surfer SEO plan's just $69 a month.
Now, obviously, 25% of $69 isn't a lot. But, if you can make multiple referrals (and they stick around with Surfer SEO), that does start to add up. I mean, if you manage to get just 5 long-term referrals to Surfer SEO per month, and do that for a year, you'll be clearing close to a thousand bucks per month.

Surfer SEO — The Good to Knows
Here are a few other bits and pieces you should know:
Surfer SEO gives you a 60-day tracking cookie to help capture more referrals.
Surfer SEO provides promo codes and other materials to help you boost conversions.
Surfer SEO is somewhat picky about accepting affiliates. Prepare to detail your promotion strategy before applying.
If that last point didn't put you off, then I'm going to assume Surfer SEO sounds like something you'd want to promote.
And, if I'm right, then here's the link you're probably looking for right now — sign up as a Surfer SEO affiliate today.

Affiliate News Takeaways
Here's the Latest New News From Meta
Let's kick this week's news off with something from everyone's favorite — Meta.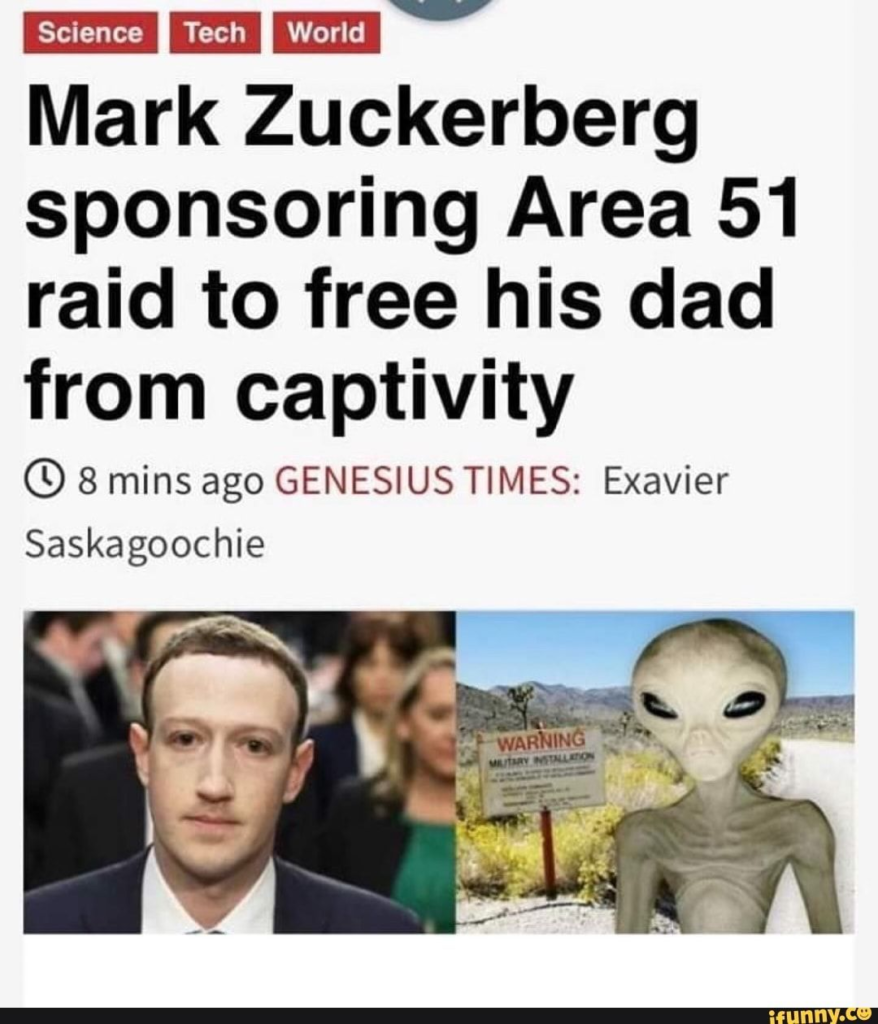 Okay, so maybe Zuckerberg's alien origins are old news.
But here's a couple of items that are actually new news.
Meta New News Item #1 — Threads Is Getting New Features
Threads (you know, Meta's Twitter clone?) is getting a bunch of new features.
Yay.
Now, I'm not going to dedicate too much space to the features for now — Threads is basically dead outside of a few specific, ultra-saturated niches, making it a bit of a lost cause (for now… more on that later).
But, just in case we've got any mommy influencers or the like in the TopRanked audience, it's probably still worth putting a little something about the platform here.
So here goes.
The "big" one is that Threads will now get an edit feature, allowing you to edit your posts… eherm… ex post facto.
Excuse the Latin pun.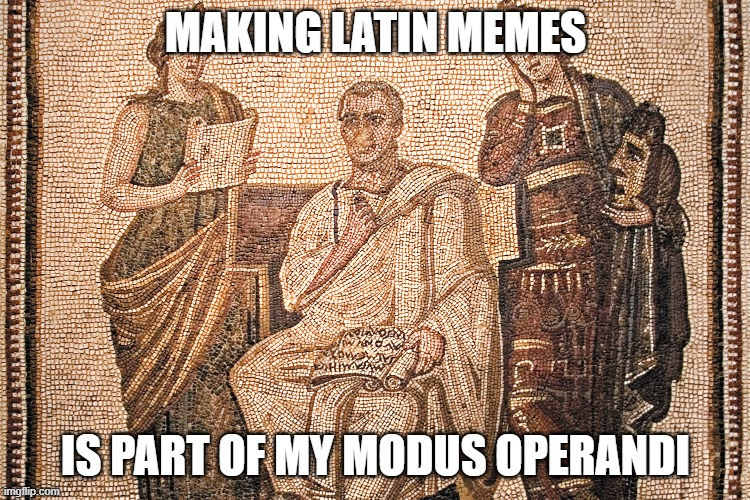 Anyway, while I don't expect this feature's going to do anything to increase engagement on the platform, there is a cool little loophole in it right now.
Basically, unlike Twitter/X, which will tell you when someone has edited a post (and let you see the edit history), Threads lets you invisibly edit a post.
That means you can post one thing, get a bunch of engagement, and then edit your post to say whatever you want… and no one will be any wiser.
As for how you could use this, I'll leave that up to you.
But, if you need some inspiration, take a look at how a similar loophole on Amazon gets used by both scrupulous and less-than-scrupulous sellers. You know, the loophole that lets you change a listing to an entirely different product but keep all the reviews. (What, you didn't understand how that piece of s**t product you received managed to get a 4-point-something star rating with a bunch of real-looking reviews??? Now you know.)
Now, how long this loophole will last on Threads is anyone's guess. Maybe it's permanent (I doubt it), or maybe it'll be gone tomorrow.
Either way, exploit it while it lasts.
Also, in other news, Threads also has a "Voice Threads" feature in the works. This is basically just voice posting where a speech-to-text-generated caption will appear in the post.
Oh, and there's also a "Trends" feature launching, although, from the sounds of it, it's initially going to be a pretty stipped-back affair that does nothing but list the top-trending topics and the number of "Threads" discussing said topic.
But still, good on you Mark for at least trying to copy Twitter.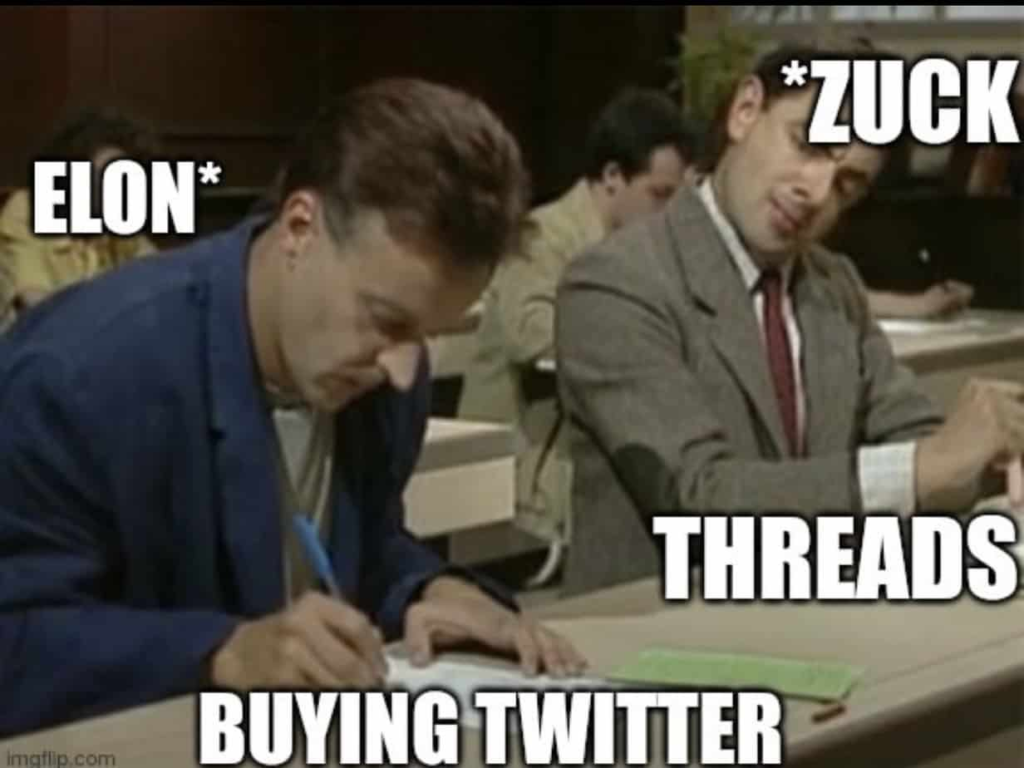 Meta New News Item #2 — Threads Might Not Be Dead
Okay, so this one's not quite "hot off the press". But it's only a couple of weeks old (and worth mentioning since we're on the topic of Threads).
The story here goes something like this:
Last we heard, Threads was bleeding users and dying a slow death.
But now, Insider Intelligence (a market research firm) predicts this might turn around.
The estimates predict Threads will have 23.7 million users by the end of this year.
Now, 23.7 million might sound like a paltry number considering it was the fastest-growing consumer app when it launched (over 100 million users in the first week).
And the research report does predict that Twitter/X will remain twice as popular as Threads through to 2025.
But, still, this is a whole lot better than the last Threads update we heard a couple of months ago. That one put active users at 11 million and falling at 1% per day.
Takeaway
For now, Threads is still as good as dead. And, if the track record of most market research firms is anything to go by, the prediction for a turnaround is best taken with a large grain of salt.
Still, with that said, if Threads is working for you, then there's some good news here.
And, hey, maybe things will turn around.
Until then, help struggling thread creators find more eyeballs for their content by selling them Surfer SEO.

Error 402 — Payment Required
If you've spent any time around the internet, then you probably know about so-called HTTP status codes.
If you don't then fear not. It's really quite simple.
Basically, it's just a way for a web server (e.g., the place serving up your WordPress blogs) to tell a web client (e.g., a browser) what the "status" of a "request" is.
For example, when you load a page on a website, the server usually sends a 200 status code. That means everything was A-OK.
And when you try to navigate to a page that doesn't exist, you get the infamous 404 — page not found.
As for what the rest means — well, all you really need to know is that they all fall in the 1xx-5xx range. And each of those ranges means something.
Here's the best explanation I could find.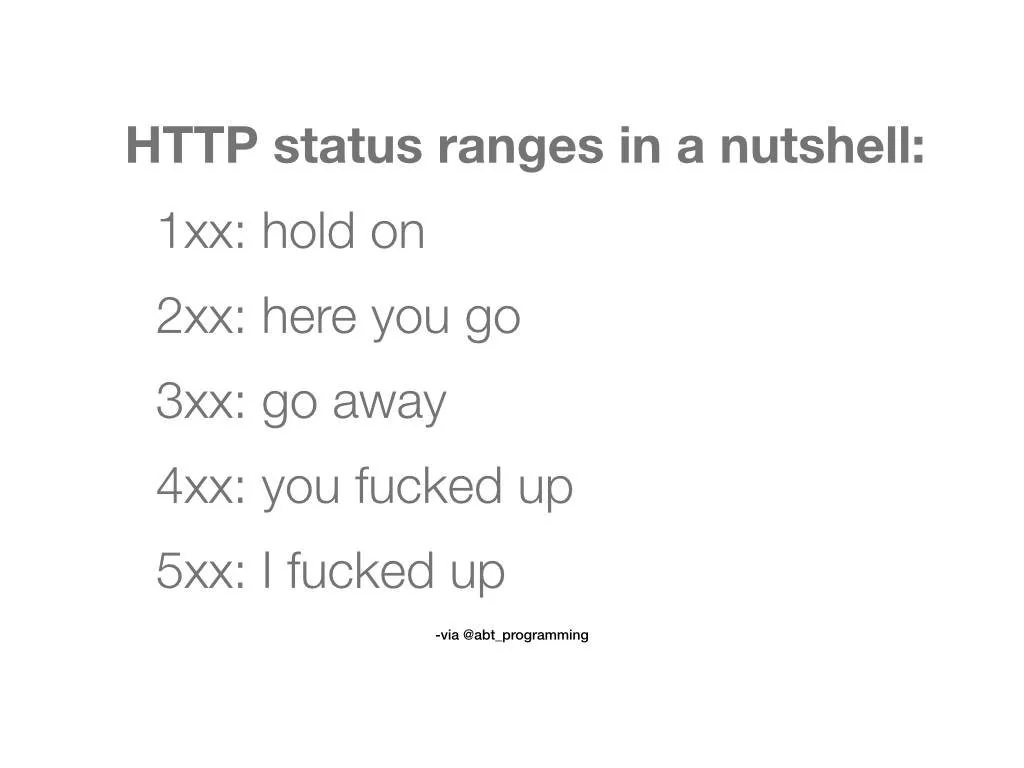 So, now you know a little something about how the infrastructure you use for making money works, let's get to the point.
The point is, that was just a long-winded way to introduce you to something that's probably worth keeping an eye on — the cryptically-titled "Error 402" series that TechDirt is about to start publishing.
Now, if you've been paying attention, you'll notice that's an HTTP status code. Specifically, it's the code reserved for when a user tries to access something they haven't paid for.
So, what's the "Error 402" series going to be about?
Simple — monetization.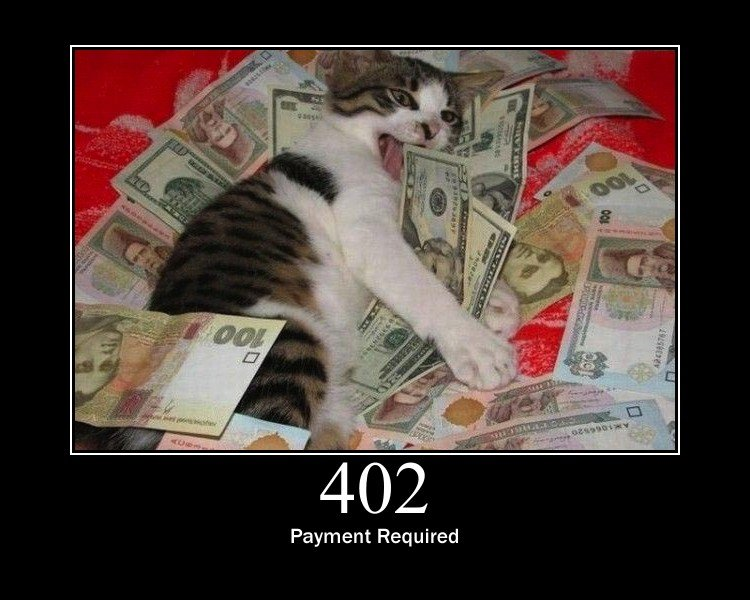 Basically, the entire series will cover the history of monetization on the Internet, starting with the fact that the Internet's founding fathers envisioned a future where the Internet would be monetized (otherwise, why else would the 402 code exist?).
Now, before you say "But history's not going to teach me anything useful", hold your horses and think again.
The reality is, it's exceedingly rare that a truly new idea ever comes along. Mostly, when people have new ideas, they're just taking something from the past, and putting a spin on it.
The same applies to monetization, which is why a little history of monetization could be useful. The more you understand how internet monetization has evolved, the more you'll be able to put your own spin on it.
The other way to view the value in this is how TechDirt founder Mike Masnick pitches it:

"Over the last few months and years, I've noticed a pattern of people talking to me about ideas on monetization who seem unaware of many of the things that have come before, including what worked and what absolutely did not. That is not to say, of course, that things that failed in the past will ultimately fail again. The internet is littered with stories of ideas and concepts that failed once when they were too early, but succeeded wildly when the time was right. But, still, it's important to understand why things failed if you're hoping to do it correctly this time… My hope is that in going through this history and examining the different elements of what works, it will help many creators and entrepreneurs better think through strategies themselves for how to make money online"
Takeaway
No promises here. But, if the series delivers on its promise, then this should be 100% required reading if making money online is something you're into.
Unless, of course, you're not an old dog who's been around since the early days of the interwebz.
Anyway, here's the link to the post announcing the series.
And if you can't wait until the series is published, here's one monetization idea right now: Surfer SEO.

Optimove Survey
This week, Optimove dropped its iGaming play preference report.
If you want a copy for yourself, here's the link. (PS — the lead capture form doesn't filter for disposable email addresses… just in case you're not keen on handing yours out.)
Anyway, there's a lot to cover (and we're only going to cover part of it). So let's just get into it.
Here are some of the findings.
Gamers prefer sports betting, but most still engage with casino
The survey found 76% of respondents preferred sports betting over iGaming. With that said, 70% of respondents at least occasionally engaged in casino games from time to time.
Now, while the report doesn't quite state this outright, the fact that 70% of respondents engage in casino games despite 76% preferring sports betting implies that a pretty big number (if not the majority) of sports bettors will dabble in casino games from time to time.
Takeaway
The takeaway from this implied crossover means you'd do well to ensure any sportsbook you're promoting also offers casino games.
Or, at least, you'd do well if you're on any sort of rev share deal and want to maximize your upside — if you're on pure CPA, then who cares how much your referrals spend long term, right?
Players choose operators and remain loyal for a variety of reasons
The survey found there were a bunch of factors that determined whether a player chose an operator, and then remained loyal to that operator.
The top reasons driving loyalty (and the percentage of players indicating it was important) were:
Competitive odds (40%)
User-friendly interface (23%)
Generous bonuses and promotions (23%)
And the top reasons driving players to choose an operator in the first place were:
Fast and reliable payment methods (58%)
Attractive bonuses and promotions (53%)
A wide variety of games and options (50%)
As for the takeaway — there's a lot you can do with this information.
Takeaway #1 — If you're on rev share, pay attention to what drives loyalty
The obvious one is, again, to use the loyalty data to maximize your upside if you're on rev share.
In other words, give preferable treatment to the operators that are most likely to hook their players and turn them into life-long, loyal customers.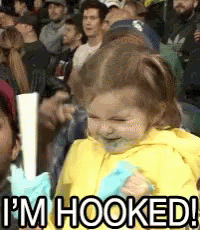 Takeaway #2 — Pay attention to what converts… there's (maybe) something worth exploring here…
As for a takeaway that applies to all commission structures, take a close look at what converts.
Now sure, the usual "bonuses and promotions" thing is right there in the #2 spot. No surprises there.
But not far behind it is game variety/options. And out in front of it are fast and reliable payment methods.
Those other two are kinda interesting and at least deserve some testing — they could make for some interesting messaging.
To see what I'm getting at, first, take a look at this screengrab from a popular soccer betting website.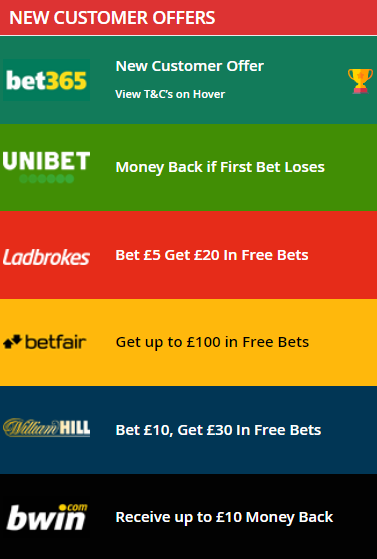 Predictably, everything revolves around bonuses — bonuses that, for many UK bettors, are practically irrelevant monetary amounts.
Now, what would happen if they swapped the messaging for a couple of operators with something about "instant payouts" or "industry-leading withdrawal speed" or something else to that effect?
Admittedly, I don't know the answer to that.
But I don't think anyone does — basically all iGaming messaging seems to always revolve around bonuses.
So maybe this is worth testing. After all, if less than the equivalent of 1 hour at minimum wage is enough to help convert someone (for reference, UK minimum wage is £10.42/hr, just beating out that Bwin offer) then the promise of actually being able to withdraw money from an operator might be an even stronger incentive.
Takeaway #1 — Also… use this to check your reviews content
Now, admittedly, most of this stuff gets covered by most review sites (bonuses, payment options, game variety, etc.).
But if you're not covering everything on those conversion/loyalty factor lists, then you might want to start filling in the blanks in your reviews.
Players are sick of promotional messaging
This one is big enough that it deserves a bullet point all of its own:
86% of players say they turn off/unsubscribe from promotional messaging.
Now, surprisingly, this 86% of people switching off marketing messaging wasn't dominated by people who just switch marketing messaging off on everything by default.
Instead, operator behavior is what's driving people to turn off marketing messages. The two big factors here are:
The frequency of iGaming messaging from operators was overwhelming, and;
The offers iGaming operators were sending were mostly irrelevant.
Now, this makes perfect sense. After all, if I'm a weekend NFL punter, and an operator is spamming me day and night with messaging about bonus bets on the Rugby World Cup, even if I've never looked at the odds much less bet on a game, then I'm going to tell them to eff right off with their push notifications and what have you.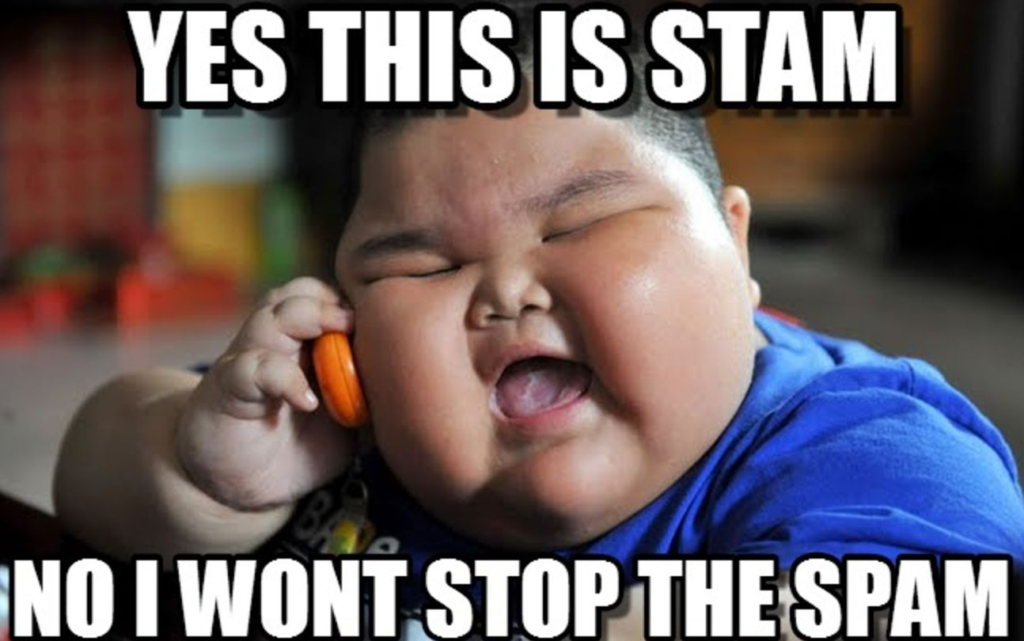 But just because it makes sense, doesn't mean it's not disastrous.
It is disastrous. Especially given that we all know how effective something like a well-targeted, well-timed push notification/email/SMS can be.
But, instead of matching the right incentive to the right action at the right time, many iGaming operators seem to be squandering away this magical power by beating their clients over the head with a "more equals more" mentality.
Takeaway
Once again, this is a takeaway that mostly applies if you're on rev share. But here it is.
When you're choosing an operator to give preferential treatment to, maybe sign up for a few as a player and see how they do with marketing messages.
If they're spamming you with a constant stream of notifications, emails and/or SMS messages, then chances are, they do it to all of their clients. And, if they do it to all their clients, then you now know that 86% of those operator's clients are blocking marketing messages.
If, on the other hand, you get a moderate stream of well-timed, highly relevant messages (you might need to place some bets to test if they customize messaging to player behavior), then you know you've found a winner.
Closing Thought
In a previous affiliate marketing digest from a few months ago, we did a closing thought on the importance of creativity.
Only, at that time, we simply covered its importance now AI is here (when the barrier to entry on something drops, you need to find new ways to differentiate yourself). And then I simply said, "Just go steal ideas". (And then gave an example of stealing one idea and putting a twist on it.)
This time, I want to approach it from the other end — figuring out the ideas people stole when they created their "something new."
Now, of course, the idea of engaging with creativity here has nothing to do with artsy-fartsy stuff.
Analyzing some hippy's visual interpretations of a root chakra in an abstract expressionistic style isn't going to help you win a marketing war.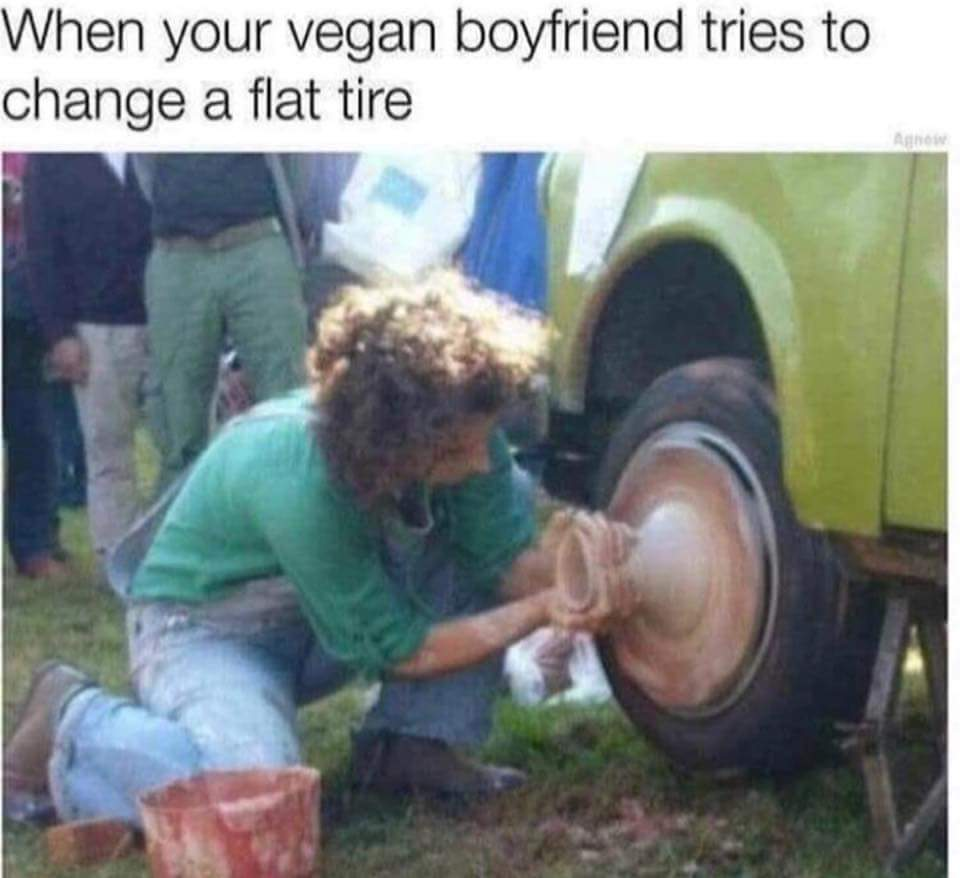 What it will help you do, however, is get better at stealing other people's ideas.
So the idea here is to engage with something like the "Error 402" series (see the news section), or any of the "method" posts on BHW, and use them as a source of creative inspiration by deconstructing the ideas.
So let's just get into it with an example by using a semi-recent post I pulled off of BHW.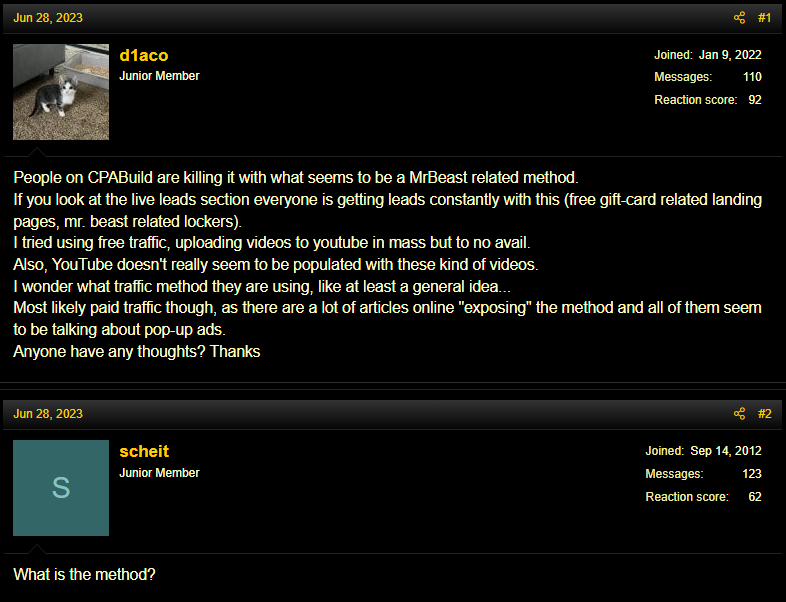 Now, because I know you're interested, the "method" is basically this:
Create deepfaked MrBeast giveaway content.
Get the deepfaked MrBeast giveaway content out there.
Monetize the deepfaked MrBeast giveaway content.
As for the monetization side of it, there were a couple of spins. One (as was detailed in the post) was using CPA lockers. Another was way more on the outright scam side — here's one example.
Now, the average response here, naturally, is to try and work out exactly how the person doing this method did it.
What SMM panels did they use? Where'd they put the link? Did they use paid promotion?
I'm here to tell you that's the wrong approach.
For starters, no one who's currently having success with the method is going to tell you the exact formula.
And secondly… what's that thing about teaching a man to fish that Joe Biden once said?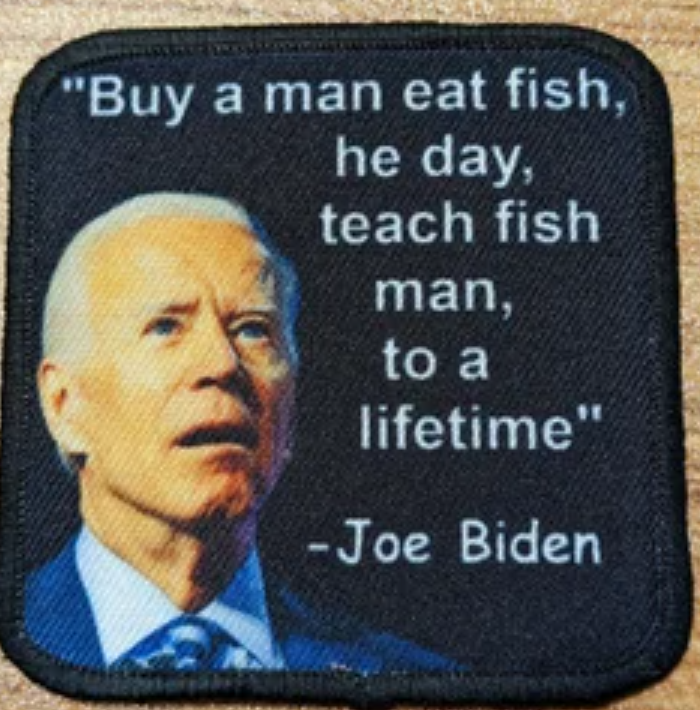 Right.
So let me teach you how to fish.
To start, let's first delete "deepfaked MrBeast giveaway" from each of the three steps in the MrBeast method.
Create content.
Get the content out there.
Monetize the content.
Now, obviously, that's not very helpful. So let's move up the specificity ladder.
Create deepfake content of a popular creator.
Get traffic to that content using a variety of methods, including paid advertising, SMM panel traffic boosts, etc.
Monetize the content with a relevant CPA offer.
If this is still looking awfully generic, that's because it is.
You see, the real secret here is to realize that there's no such thing as the "MrBeast method".
Instead, there's just a bunch of dudes that took a bunch of tried and tested tools and strategies, and applied the MrBeast special sauce.
Do you kinda see where we're going here?
Good.
Now let's go one step further.
Let's break down the actual MrBeast part of the method.
That involved:
Now, the important thing here isn't to fixate on "MrBeast" or "giveaway".
The important thing is to focus on what the combination of the two says. Specifically, we have:
A popular influencer "promoting" something that aligns with their reputation.
Now, I'm not going to suggest you go out and scam the internet. But, just for the sake of putting everything above together, let's create the Neil Patel method.
In this method, we're going to use a bunch of tried and tested tools and techniques. And we're going to steal the idea of matching a popular influencer with a product that gels with their image.
Let's go:
Create Neil Patel SEO content.
Get the Neil Patel SEO content out there.
Monetize the Neil Patel SEO content.
As for how you go about creating and distributing the content — all the tools and resources you need are out there in plain sight.
There are no secrets here.
As for how you go about monetizing the content… well, forget the scams and CPA lockers.
Instead, just go straight for Surfer SEO.

Now, in all seriousness, you probably shouldn't try this method with Surfer SEO — they're pretty choosy about how you can promote them.
But what you can do is take the principles I taught you here to develop even more methods.
You're welcome.
__
(Featured image by SevenStorm JUHASZIMRUS via Pexels)
DISCLAIMER: This article was written by a third party contributor and does not reflect the opinion of Born2Invest, its management, staff or its associates. Please review our disclaimer for more information.
This article may include forward-looking statements. These forward-looking statements generally are identified by the words "believe," "project," "estimate," "become," "plan," "will," and similar expressions, including with regards to potential earnings in the Empire Flippers affiliate program. These forward-looking statements involve known and unknown risks as well as uncertainties, including those discussed in the following cautionary statements and elsewhere in this article and on this site. Although the Company may believe that its expectations are based on reasonable assumptions, the actual results that the Company may achieve may differ materially from any forward-looking statements, which reflect the opinions of the management of the Company only as of the date hereof. Additionally, please make sure to read these important disclosures.