Will Teck Resources (NYSE: TECK), Glencore (OTC: GLNCY), and Slave Lake Zinc (CSE: SLZ) soar with the battery metal boom?
The rapid pace of energy transition has renewed global interest in the mining sector. Zinc, in particular, has often been overlooked but is all set to fill a crucial gap as a battery metal for the renewable energy market. There are many options for savvy investors to get exposure to zinc, from conglomerates like Glencore plc or Teck Resources, to specialized miners like Slave Lake Zinc.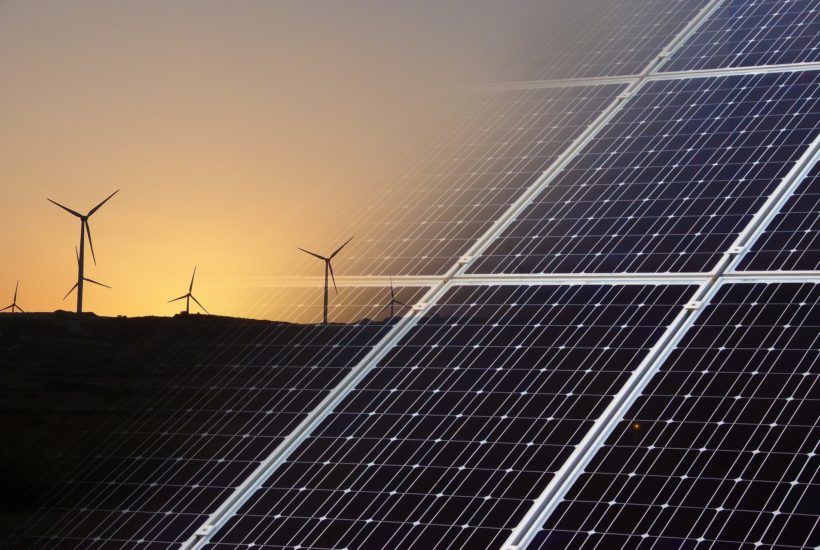 It is impossible to overestimate the importance of mining resources for the global energy transition. Ironic or hypocritical as it may seem to some environmental activists, battery metal mining companies like Teck Resources (NYSE: TECK), Glencore (OTC: GLNCY), or Slave Lake Zinc (CSE: SLZ) will be at the heart of this transition.
There is a growing need for metals and minerals once overlooked by the mining industry, but now key to a particular essential commodity: batteries. While much focus has been on lithium and cobalt's role in electric vehicles (with steadily growing prices as a result), they remain crippled by supply issues and environmental concerns. The solution may be found in an unexpected metal, zinc. Investors hoping to jump onto the rising battery metal deserve to know how best to get exposure to this soon-to-boom commodity.
Battery metal miners are looking heavy
Resource extraction will have to be a core policy of any government hoping to go green. This reality has been embraced already by the Biden administration in the US which has, despite (or perhaps because of) environmental friendly tendencies, encouraged new exploration. This is because the limiting factor on renewable energy has always been power storage. Whether we are talking electric cars with high voltage power, or the kind of elaborate grid needed to replace coal or gas with intermittent wind or solar power; batteries are at the heart of it all. 
Unfortunately, some of those metals come with heavy costs. The rarity of Lithium and the costs of extracting it have made it the focus of much attention. Whether that's Elon Musk's original intention (now fully back-pedaled) to remove Lithium from Tesla battery technology, or Europe's struggle to get access to the key metal despite stricter environmental regulations. Cobalt is not much better, with a supply largely limited to conflict-rich DRC and tightly controlled by China. 
Despite their baggage, mining companies specializing in both metals have done remarkably well in the past year. If anything their growth is overextended, and investors should be thinking about alternatives as governments do the same with battery technologies.
Zinc mining offers a promising alternative for governments and investors alike
As part of the push to diversify from Lithium and other environmentally and economically costly metals, governments around the world are pouring resources into finding promising alternatives. Zinc has emerged as a strong contender, offering an affordable and more sustainable alternative. These new developments mean that it could soon be taking on explosive growth, the likes of which Lithium has long since exhausted.  
Zinc battery technology has been around for a while, ranging from large-scale commercial varieties to tiny hearing aid batteries. But it has been held back by poor charging options and relatively slow energy input and output. New technologies are removing these barriers and opening up Zinc to a market that makes Lithium's Electric Vehicle dominance look like spare change. 
Zinc positioned as a breakthrough battery metal in the renewable energy rush
Energy grids that rely on renewable energies are still a dream to most, mostly because of the lack of efficient energy storage and distribution tech. Zinc batteries might be the key to solving this crucial pain point. At least, that's what New York investors backing Canadian startup Zinc8's innovative solutions believe. And that is just the beginning. As the technology races to match the demands of industry, all the pieces are coming together to set Zinc on to a super-cycle of its own. 
This is particularly promising for zinc investors of today. Because of its relative abundance and cheap production, zinc prices have stayed low compared to metals like copper, whose prices have sky-rocketed since the pandemic. While their prices have already hit the roof, zinc is flying under the radar, but once the battery tech shift happens, Zinc will make their growth look paltry.
Getting exposure to Zinc mining: Teck Resources (NYSE: TECK), Glencore (OTC: GLNCY), or Slave Lake Zinc (CSE: SLZ)?
Investors might be tempted to buy into startups like Zinc8 and others working directly on battery solutions. Unfortunately, as any venture capitalist will tell you, there are extreme risks inherent in their business model, made worse by the sheer number of competitors trying to break into the field. One may well emerge victorious (though this may amount to seeing their tech gobbled up by an energy giant) but most will end with a whimper, forgotten. The battery metal they rely on, however, will be seeing massive demand as regardless of who wins the race, they will all be running on Zinc.
So, how can investors who want to plan ahead for this meteoric rise get proper exposure to zinc mining? There are a number of options, from international conglomerates like Glencore plc (OTC: GLNCY) or Teck Resources (NYSE: TECK) to specialized companies like Slave Lake Zinc (CSE: SLZ). 
Mining conglomerates like Glencore or Teck Resources are a poor choice for the moment
Mining conglomerates like Glencore might seem like an attractive option at first. After all, Teck mining does own the largest existing Zinc mine in North America in Alaska. But for companies like these, zinc mining is but a small, often insignificant share of their business. The metal is extracted by many as an afterthought to others like silver, copper, or even lead. As a result, even if Zinc soars in the coming years as a battery metal, these companies may see only a fractional shift in value. 
Furthermore, because of the importance of copper, iron, and other metals to their valuations, these conglomerates have already inflated stock prices. Once the super-cycle on these other metals dies out, their stock will stagnate or even free fall—definitely not the right moment for that investment!
Specialists like Slave Lake Zinc are set to excel in mining battery metal boom
On the other hand, specialized zinc companies like Canada's Slave Lake Zinc, offer strong exposure to the metal, with lots of room for growth. SLZ's primary properties are historically zinc-heavy, like the O'Connor mine. This mine was producing so few other metals, and so much zinc, that it was closed decades ago due to a lack of profitability. With zinc headed for a boom as a battery metal for the energy transition, now is the perfect opportunity to go heavy on zinc.
Their focus on zinc throughout the lucrative North American mining sector makes Slave Lake Zinc the ideal investors' choice for exposure to this high-potential metal. When zinc takes off as the battery metal of the clean energy shift, companies like Slave Lake Zinc will stand to see the biggest gains.
__
(Featured image by Seagul via Pixabay)
DISCLAIMER: This article was written by a third party contributor and does not reflect the opinion of Born2Invest, its management, staff or its associates. Please review our disclaimer for more information.
This article may include forward-looking statements. These forward-looking statements generally are identified by the words "believe," "project," "estimate," "become," "plan," "will," and similar expressions. These forward-looking statements involve known and unknown risks as well as uncertainties, including those discussed in the following cautionary statements and elsewhere in this article and on this site. Although the Company may believe that its expectations are based on reasonable assumptions, the actual results that the Company may achieve may differ materially from any forward-looking statements, which reflect the opinions of the management of the Company only as of the date hereof. Additionally, please make sure to read these important disclosures.