The TopRanked.io Weekly Digest: What's Hot in Affiliate Marketing [Week 17]
This week's got everything you need to turn yourself into an affiliate marketing beast. From a monster-sized affiliate program with a killer product, through to science-backed marketing tips from some dude who named his company after a lion (we think). And, of course, what would a beast edition be without a little something about activating beast mode? Read on to activate yours.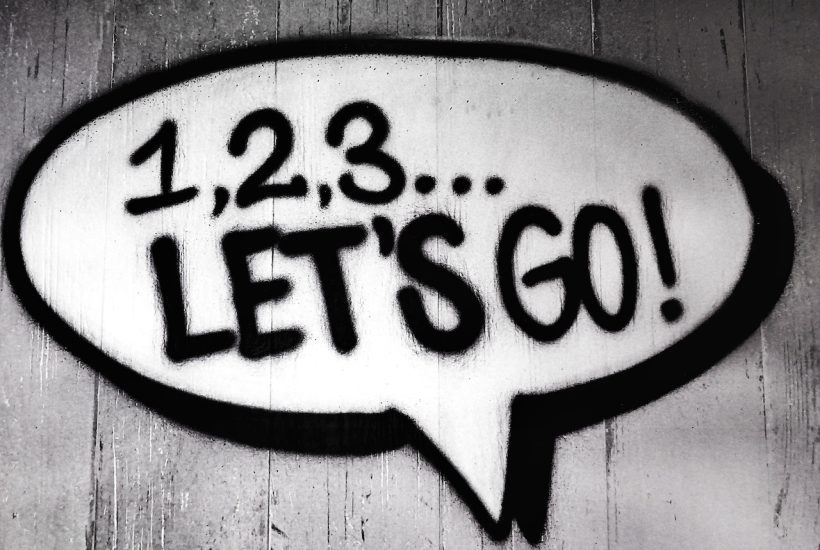 Quick Disclosure: We're about to tell you how great Template Monster is. And we really mean it. Just know that if you click on a Template Monster link, we may earn a small commission. Your choice.
If you're just starting out in affiliate marketing, it's mighty tempting to take a DIY attitude to things like web design. And hey, why not? It's not like the stakes are anywhere near as high as, let's say, DIY home improvement projects.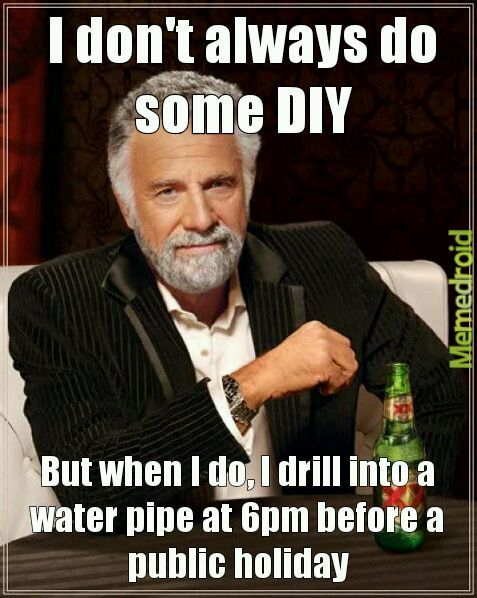 But until the day arrives that you realize there's some value to calling in the professionals, I can guarantee you one thing — at some point, you are going to create a monster.
And no, I'm not talking about some all-powerful atomic-breathed Godzilla-esque type of creation… unless you idea of Godzilla is something like this: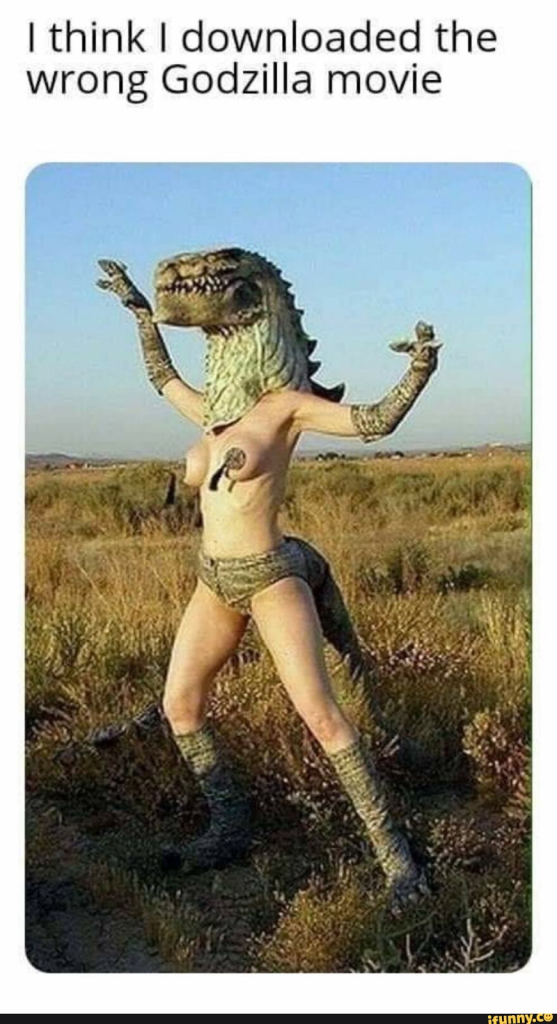 Nope, the kind of monster I'm talking about here is a little more like this eyesore (lifeactionrevival.org… yes, it's real):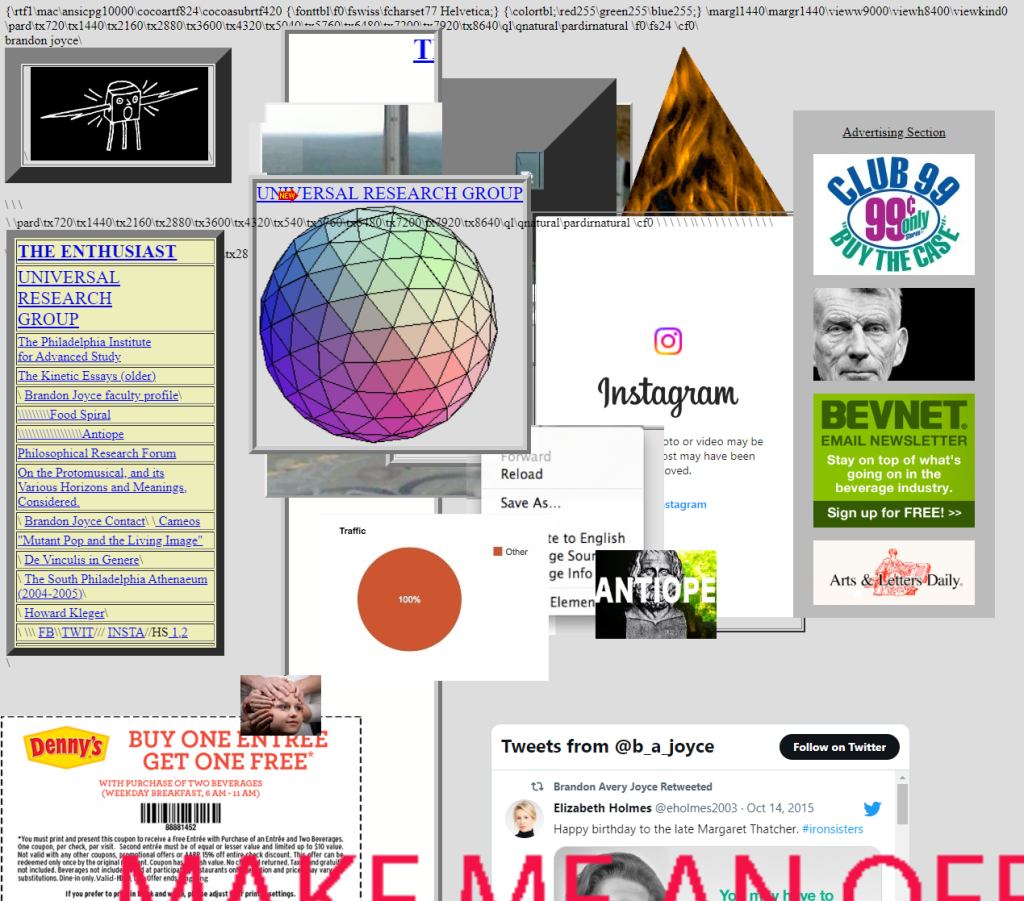 So if you wanna avoid the mistakes of junior affiliates of years gone by, what do you do? Use a template instead?
Well, not so fast there…
Topranked.io Affiliate Program of the Week — Template Monster
So, speaking of monsters and templates, let's get to the affiliate program of the week — Template Monster.

But before we get started telling you why you should be promoting Template Monster, spare us a moment to show you that we're putting our money where our mouth is.
Template Monster — A Shameless Plug
See this link here? Yeah, that's right. This link here! Don't click on it yet — there's something you should know. That's a Template Monster affiliate link, and it will attribute your visit to none other than yours truly.
So why are we putting our Template Monster affiliate link here and making a point to highlight it??
Two reasons.
Reason 1 — If we're promoting Template Monster, then obviously, it must be a good program. (See, told you we'd show you how we're putting our money where our mouth is.)
Reason 2 — Template Monster is the single best way to save yourself from Divi/Elementor/whatever DIY WYSIWYG monster-creating hell. Instead, just buy a (very reasonably-priced) template and get a decent-looking website right from the get-go.
Oh, and if you are going to buy a template, do us a favor and use this link.
Here's Why We Like Template Monster
Alright, so Template Monster isn't the only name in the game when it comes to website templates. So let's address the Envato question and cover why we like Template Monster better.
#1 Template Monster and Envato Are More or Less the Same Thing
The reality with marketplaces like Template Monster is that most of what you see is actually third-parties selling through the platform. No surprises.
That means, for the most part, if you can find something on Envato (or Theme Forest), then you're probably going to find it on Template Monster. And that leads us on to the next point.
#2 Template Monster Isn't Overly Pushy With its "One" Subscription
They say a picture speaks 1000 words, so let's start with a picture.

Do you see that? On the left, you have the "Dustrix" template for sale. And on the right, you also have the "Dustrix" template for sale. The only difference is that the left is Envato, and the right is Template Monster.
If you look really closely, you'll also see that Template Monster has the $11 personal licence selected as the default option. And as for Envato — well, all we see is a big fat "Subscribe to download" button.
Envato's approach is a major turn-off for two reasons.
Reason 1 — As Template Monster clients, we like having the easy "buy now" option without being forced into yet another subscription.
Reason 2 — As affiliates, we like simple products that respond directly to a specific need. Trying to sell a subscription to someone who's just looking for a template just throws a massive, conversion-killing hurdle in the way.
#3 Template Monster Still Offers a "One" Subscription… and It's Cheaper
Alright, so if you take the "PRO" subscription option at Template Monster, it's technically the same price as Envato ($16.50/month when paid annually). But if you can live without Weblium ("effortless website builder") and Draftium ("website prototyping tool"), then Template Monster is cheaper — just take the All-In-One plan that has everything you need (templates, graphics, stock photos, etc.).
Now, granted. Cheaper isn't always better. But remember what we were saying about marketplaces? You know, that bit about how what you find on Envato is the same as what you'll find on Template Monster (and vice-versa).
Yep. When dealing with two more or less identical products, why not take the cheaper option?

#4 Template Monster Is Cheaper
When we said Envato was pushy with its subscription thing, you might have wondered why we didn't bring up the Envato-owned Theme Forest?
Let's answer that with another picture: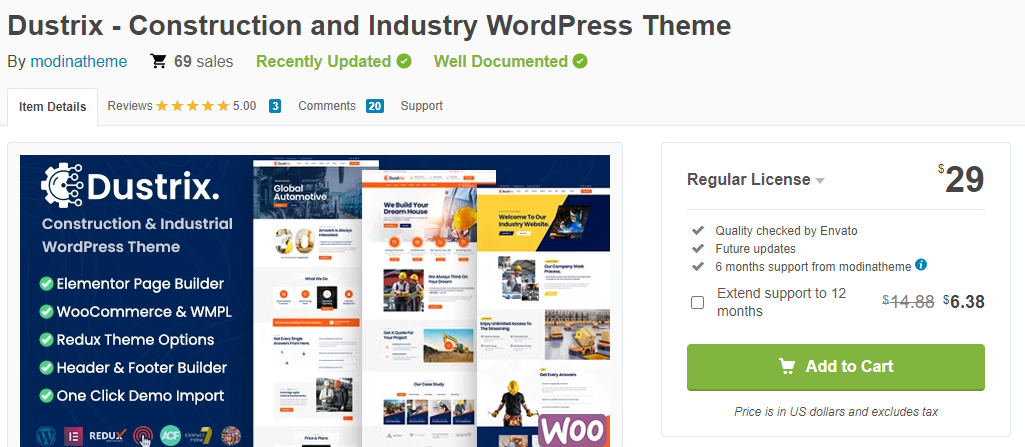 Yep, same Dustrix template as before. But this time, Theme Forest has it for $29, while Template Monster's selling the exact same thing for just $11.
So why pay more?
Seriously, we'd love to get an answer for this one.
And Here's Why We're Promoting Template Monster
As we pointed out, we're promoting Template Monster, too. But we're not just doing it because we like the platform.
Nope, we're doing it because their affiliate program pays us a 30% commission if you go any make a purchase using this link. And then when you purchase something again, we get 10% commission on that.
The same conditions apply to you if you sign up as a Template Monster affiliate.
The Template Monster affiliate support is also pretty good, with decent affiliate managers and all the tools and creative assets you need.
And, last but not least, there's also 5% commission on offer via sub-affiliation.
And Finally, Here's How You Should Join Template Monster
Remember, if you wanna buy a template or ten, use this link here. You're not really meant to earn commission on your own purchases, so you might as well show us some love.
As for the affiliate signup, that part's simple — join the Template Monster affiliate program here.

And if you want a few more details before signing up, check our full Template Monster affiliate program review here.
Affiliate News Takeaways
This week, we stumbled across a headline: The Shopping Cart That Boosts Sales 33%. And as you can imagine, that sort of thing got our attention real fast.
Now, of course, we were initially prepared for some mild disappointment. After all, to anyone with even a passing interest in selling stuff, this sort of headline is the most sensationalist clickbait imaginable… and we all know how clickbait usually ends.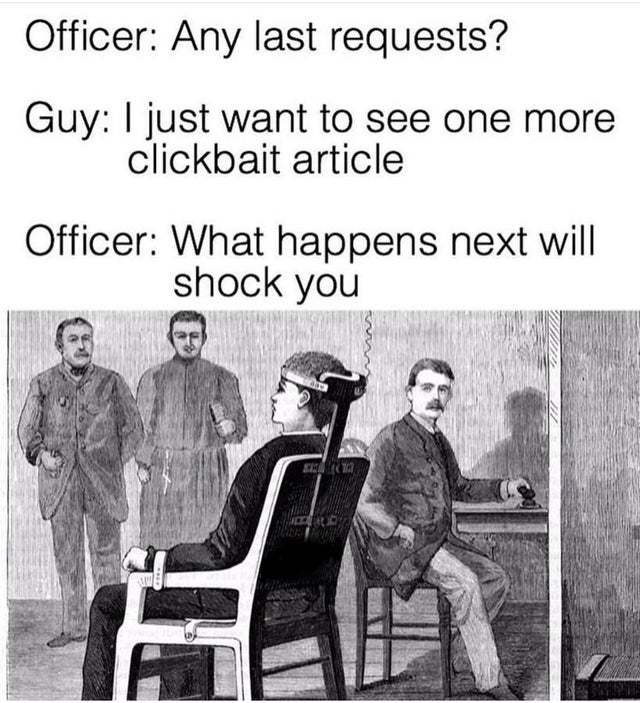 Anyway, in a nice turn of events, we were pleasantly surprised. Yes, we did have to dig a little past the initial article — turns out the shopping cart in question was of the old-school, pay-cash variety.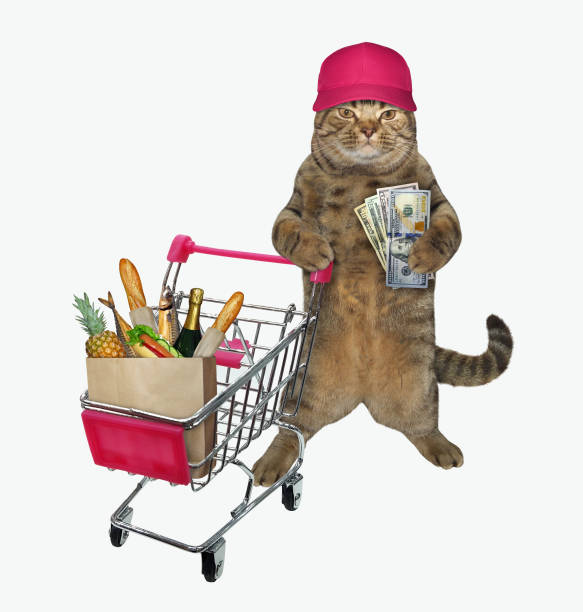 But fortunately, that digging paid off, and we struck upon a goldmine of marketing information.
Ari… what?
This shopping cart article (actually, it's a newsletter… but you get the point) was just one of many in a series of "science-based marketing" posts from some guy named Thomas McKinlay.
Apparently, Thomas is some "Ex-Googler" who's now offering marketing consulting services through some company called Ariyh. We have no idea what that means… but it looks a lot like the Hebrew word for lion (aryeh). And since lions make for good clickbait, we approve of the name.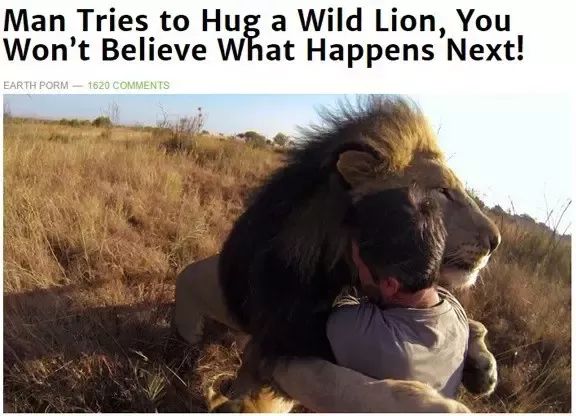 Anyway, back on topic.
As part of his efforts to do a little top-of-mind marketing, Thomas has put together a regular newsletter that contains some of the best marketing tips we've come across to date.
Now, we don't usually do free plugs for other newsletters here. But just this once, we're gonna make an exception and tell you to check out previous editions here.
However, to save you the time of trawling through a bunch of back issues (many of which aren't directly applicable to online/affiliate marketing), we're gonna compile a few of these tips here with the headlines ripped straight from Thomas's/Ariyh's newsletter.
Science-Backed Marketing Tips
First, a preface. In case you missed it, what follows are all "science-based marketing" tips. That means these are a cut above the usual tips and ticks that get commonly tossed around out there. These should all be backed up by real studies. (And that's why we're so excited about this resource.)
Now for the tips.
Don't Sound Weak. Use negations
Using negations in your CTAs can boost sales/conversions. "But what's a negation?" I hear you ask.
Let's illustrate by rewriting the above subheading in a non-negated way — "sound strong."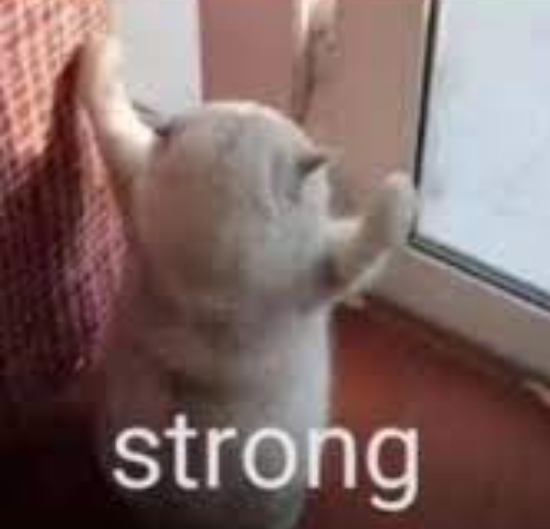 See what happened there? Let's use another example… the typical "Buy Now" button.
Easy, right? But why does it work?
Well, the main theory put forward by Thomas is that negations make people want to interact with a brand more (more engaging). He also notes that they work best on buyers with a strong need for status.
As for the non science-backed TopRanked theory, we're also going to posit that you can introduce other drivers by using a negated CTA. As an example, in our "Don't Miss Out" alternative to "Buy Now", we just so happen to be implying scarcity and a time limit.
Reverse How You Frame Your Promotions
Promotions are a standard go-to when a company wants to boost sales. For example, a typical sportsbook promotion might look something like "Up to $250 deposit match."
If you look closely at a lot of these (and it's not limited to sportsbooks), they often follow a structure:
Offer — $250
Restriction — Make a deposit.
However, what happens if you flip this structure around? How do you do that? Easy. It's just like making Soviet Russia memes.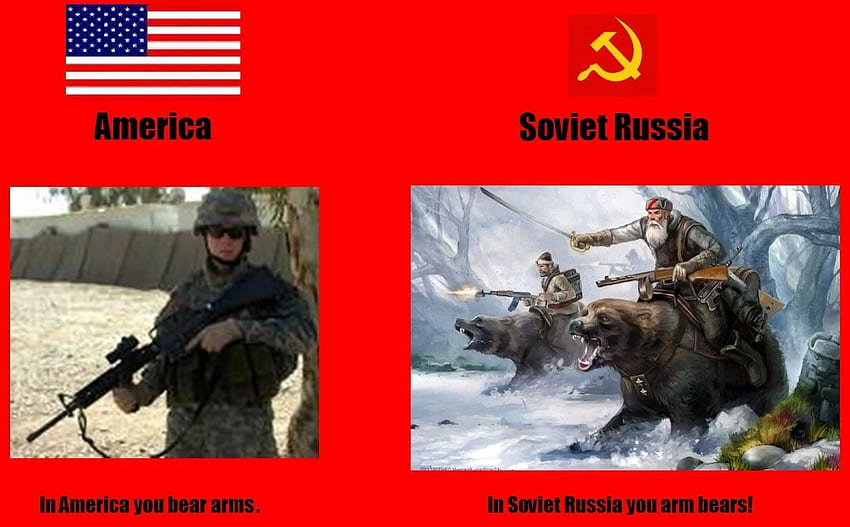 For example, here's a real one I found from a DraftKings promotion — "Bet $5, get $150 in bonus bets instantly."
Apparently, people are more likely to convert when the restriction (bet $5) comes first. There are a few reasons why:
People prefer bad news first.
When the offer follows the restriction, we pay more attention to the offer.
People feel like they're getting a fairer deal when the restriction comes first.
The Optimal Free Trial Length
Trying to sell any subscription-based product without a free trial is tough. So whenever we check out affiliate programs with subscription-based products, one of the first things we check is whether there's a free trial.
But one thing we never asked was what's the ideal free trial length. Turns out, the answer is 7 days.
As for why it works, by only offering 7 days, a sense of urgency is created. This leads to more intensive use of the product during the free trial period and avoids inactive free trials. And, naturally, this leads to way better conversions.
Where You Should Display Your Price
Okay, so as an affiliate, you probably won't be displaying "your" price. But you might have to display "a" price. But where do you display it?
Well, apparently, if you display it below the product, people will perceive it as being 9% cheaper than it actually is.
As for why it works, Thomas says, "When we see a price in a low vertical position, we associate "down" with "less" and perceive it as a smaller number than what it is."
However, I don't think this theory is backed by science. So here's another one of our own — when the price comes after the product, the product has had time to impart its value before anyone sees the price. That way, the price will always look more reasonable.
Use 'You' in Your Copy to Boost Results
This one's pretty self-explanatory. Instead of saying, "Marketing tips that make money," say, "Marketing tips that make you money."
People will feel 19.7% more engaged by it.
Sorry… scratch that.
You will feel 19.7% more engaged by it.
Do I really need to explain this one?
Takeaway
The takeaway here is simple — there are a bunch of counter-intuitive things we can all be doing in our marketing to boost sales/conversions. You just gotta know where to find these ideas.
Lucky for you, we just found you a killer resource (if you missed it, the full list of tips is here).
The only trouble is, when it comes to implementing some of these (for example, displaying the price below the product), you might need a website redesign.
Fortunately, we've got Template Monster for that.

Closing Thought
Simple minds make simple associations. So after all this talk about monsters and aryehs (lions), the next natural topic would be to talk about beasts.
Naturally, that then leads us to beast mode, and this little nugget from motivational speaker Eric Thomas (the "Hip Hop Preacher").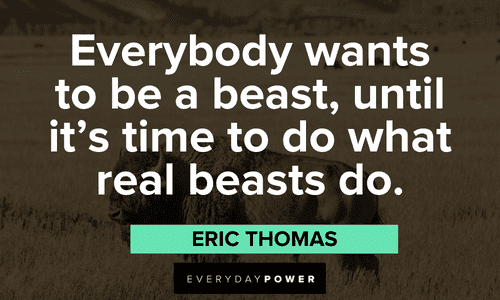 Now, if you noticed the "preacher" part in Eric's alter-ego, this might seem like a strange quote, at first. After all, surely there's stuff in the ten commandments that forbids all sorts of "what real beasts do" stuff.
But that's not what he's getting at (I think).
Instead, what Eric is really saying is that everyone wants more "beast mode, activated" moments.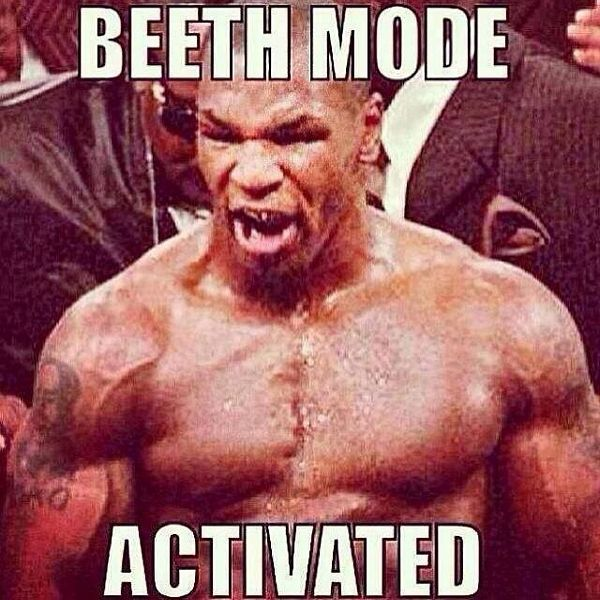 But when it comes time to do the work that beast mode entails, nobody wants to do it.
So what's the point?
Easy. Getting amped up to go all "beast mode" is only half the battle. You can watch all the inspirational videos and read all the inspirational quotes. But none of that means anything unless you're actually prepared to actually do the work.
So if you're really serious about getting something done, stop reading this and go get it done. That is how you activate beast mode.
And while you're at it, don't forget that Template Monster pays 30% commissions — you might need it to monetize whatever it is you're about to create.

__
(Featured image by SevenStorm JUHASZIMRUS via Pexels)
DISCLAIMER: This article was written by a third party contributor and does not reflect the opinion of Born2Invest, its management, staff or its associates. Please review our disclaimer for more information.
This article may include forward-looking statements. These forward-looking statements generally are identified by the words "believe," "project," "estimate," "become," "plan," "will," and similar expressions, including with regards to potential earnings in the Empire Flippers affiliate program. These forward-looking statements involve known and unknown risks as well as uncertainties, including those discussed in the following cautionary statements and elsewhere in this article and on this site. Although the Company may believe that its expectations are based on reasonable assumptions, the actual results that the Company may achieve may differ materially from any forward-looking statements, which reflect the opinions of the management of the Company only as of the date hereof. Additionally, please make sure to read these important disclosures.