The TopRanked.io Weekly Digest: What's Hot in Affiliate Marketing [Week 36]
Ahead in this week's affiliate marketing digest, we have sports betting history, Dutch regulators gone mad, and a little something from Apple that should make marketers smile. We'll also take a look at this week's TopRanked.io partner program of the week (which played a part in making sports betting history). And to finish with a bang, we'll bastardize a Julius Ceasar quote. Let's go!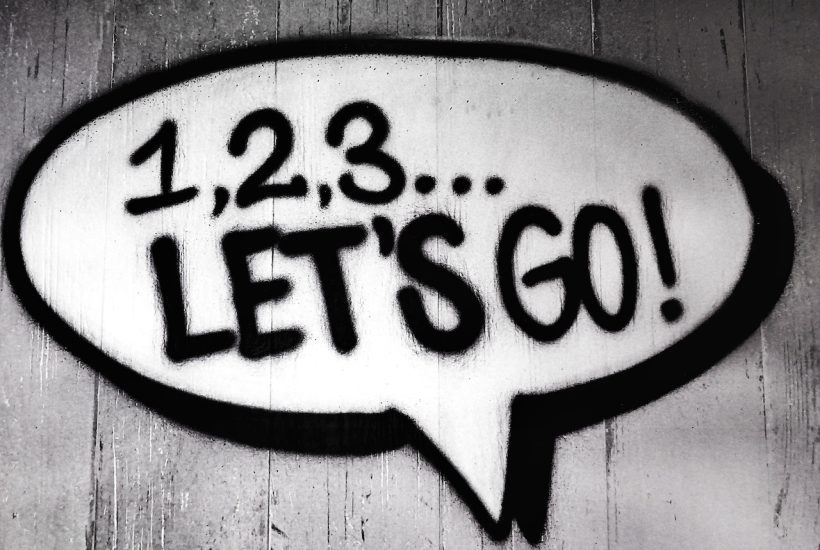 We independently review products to bring you the best of the best. When you click one of our links, we may earn a small commission.
Here's a fun fact.
The world's first online sports bet was made by Jukka Honkavaaran in January 1996 on a Tottenham Hotspur vs. Hereford United game. It was for $50, and he placed it with none other than the brand behind this week's top-ranked partner program.
Any guesses with whom he placed this bet? (Hint: answer in the tweet above… or just read below.)
With that out of the way, let's get on with it.
TopRanked.io Partner Program of the Week.
Yes, that's right. This week's latest addition to the TopRanked.io affiliate marketing directory comes to you from Intertops.
Wait, scratch that.
It actually comes from Everygame, the (relatively) new and (greatly) improved Intertops.
What's new and improved? Well, a bunch of new products and, crucially, a new tech platform.
As for why this rebrand was needed? Who knows. It happened in late 2021 in the absence of any scandals. Our best guess is that Zuckerberg's "let's rename my business because I'm building new stuff" fever was rampant in certain business circles.
In any case, Everygame is one iGaming operator any affiliate should have on their radar. Here's why.
Everygame at a Glance
Huge variety of products to keep gamers engaged.
High average player lifetimes.
An aggressive refer-an-affiliate program paying out at 5%.
Competitive commissions (up to 35%)
Open to Dutch gamers. (See the news section for why this is a plus.)
A Partner for Life
Of course, Everygame also has the all-important trust factor.
Everygame (well, Intertops) has been around since 1983 and online since 1996. And there's no sign they're going away any decade soon. This is great for conversions (players trust them) and even better for you (lifetime commissions really are for life).
Head here to get on board with Everygame.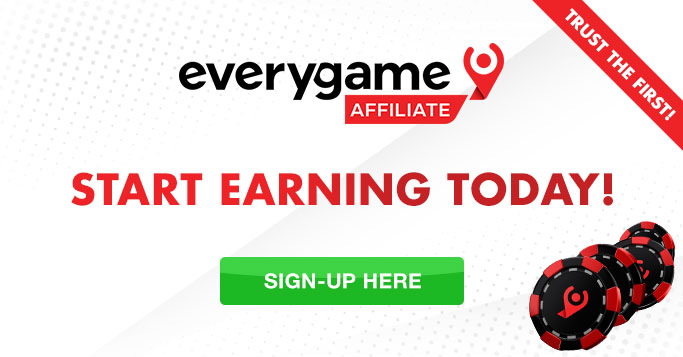 Alternatively, head on over to TopRanked.io to read our full Everygame affiliate program review.
News Takeaways
Double Dutch
The Dutch gaming regulator, Kansspelautoriteit (KSA), has been jumping up and down a bit lately.
First, it has just reaffirmed its June commitment to placing a cap on gamer spending.
Second, it has moved towards financial penalties after Maltese operator LCS Limited failed to take action on a warning the regulator issued earlier this year.
Can the Dutch Fine a Maltese Operator?
Who knows? When it comes to international law, it's complicated. But if the GDPR is any indication, international cooperation is needed. That's basically the only way the EU can fine US companies.
As for what cooperation exists here in the iGaming space, the best we have is a bunch of handwavy, namby-pamby political gesturing by EEA member countries last year. Basically, they all agreed to help each other to "share information," "protect consumers," "minimize administrative burdens," and "share best practices."
Nothing about enforcement of foreign jurisdiction regulations was said.
What Does This Mean?
At the moment, it's too early to say. But the fine is weak.
Sure, it's €55,000 per week. But it's also capped at a maximum of €165,000 (link in Dutch), so it might not serve as much of a deterrent, even if it can be enforced.
As for the spending cap, the impact won't be huge if other EU countries are any indication. Neighbouring Germany, for example, set a monthly cap at €1,000. But players can easily apply to increase this as high as €30,000 a month, which should see all but the highest-rollers easily catered for.
In any case, the Netherlands is pretty welcoming toward online gaming nowadays.
After years of outlawing online gaming, it just regulated the market last year. So even if LCS Limited evaporates from the Dutch market, there are still a bunch of licensed gaming operators where bettors from the Netherlands can still play…
Including Everygame.
Problem solved.
Did we mention you can sign up with Everygame here?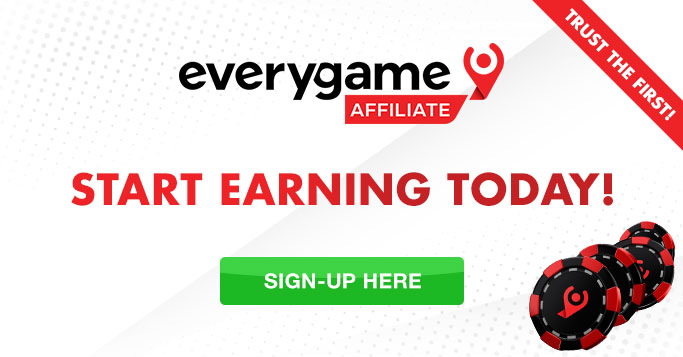 Push Me and Then Just Touch Me
Nope, we're not celebrating the 20th anniversary of Benny Benassi's early-2000s club hit. We'd be about three months too late for that.
But we are celebrating something else you can push and touch. Any guesses?
Why, notifications, of course! Or, more precisely, push notifications, specifically on iPhones.
Back story
To understand why we're celebrating, let's start with a promise Steve Jobs made at the first iPhone launch:
"You can write [browser] apps that behave exactly like apps on the iPhone."
Of course, anyone in this space is well aware that Apple backpedaled on this in a big way.
First, it introduced dev guidelines stating, "Apps that browse the web must use the appropriate WebKit framework and WebKit Javascript."
To decipher that:
"Apps that browse the web" = A web browser, duh.
"WebKit" = What's under the hood of Safari.
In other words, there are no other browsers on iPhones except Safari.
Really.
Thought you were using Chrome on your iPhone? Guess again.
Under the hood, it's just Safari.
So now everyone was locked into using Safari, the next step Apple made (or didn't make) was to cripple Safari and let it fall behind every other browser on the market.
Basically, it refused to implement any new features that might actually make web apps better.
Why?
Then they'd just compete with the App Store.
Enter Push Notifications
If you didn't guess it by now, background push notifications were just one of the dozens of features Safari on iOS never implemented.
But that's set to change.
At WWDC2022, Apple announced push notifications were coming with iOS 16 Safari updates.
And just this week, the official rollout of iOS 16 has been officially announced.
Why does this matter?
Long story short, there's a big opportunity here.
Almost 50% of smartphone users are on Apple in developed markets like the US.
Or, said another way, a few hundred million users are about to start receiving your push notifications.
Closing Thought
That was a long one. Let's keep this short.
Julius Caesar once said, "The greatest enemy will hide in the last place you would ever look."
To flip this on its head, the greatest opportunity will also hide in the last place you would ever look.
Quod erat demonstrandum.
__
(Featured image by SevenStorm JUHASZIMRUS via Pexels)
DISCLAIMER: This article was written by a third party contributor and does not reflect the opinion of Born2Invest, its management, staff or its associates. Please review our disclaimer for more information.
This article may include forward-looking statements. These forward-looking statements generally are identified by the words "believe," "project," "estimate," "become," "plan," "will," and similar expressions. These forward-looking statements involve known and unknown risks as well as uncertainties, including those discussed in the following cautionary statements and elsewhere in this article and on this site. Although the Company may believe that its expectations are based on reasonable assumptions, the actual results that the Company may achieve may differ materially from any forward-looking statements, which reflect the opinions of the management of the Company only as of the date hereof. Additionally, please make sure to read these important disclosures.