The TopRanked.io Weekly Digest: What's Hot in Affiliate Marketing [Week 43]
If you've ever wondered what love at first sight looks like, then this week's TopRanked.io affiliate digest is for you. We'll also take a deep dive into the hot mess the UK gaming industry's in right now, and share a few hints about how you can think like a modern-day Einstein. And, as always, we'll take a moment to check out a top affiliate program that's sure to help you earn a few bucks.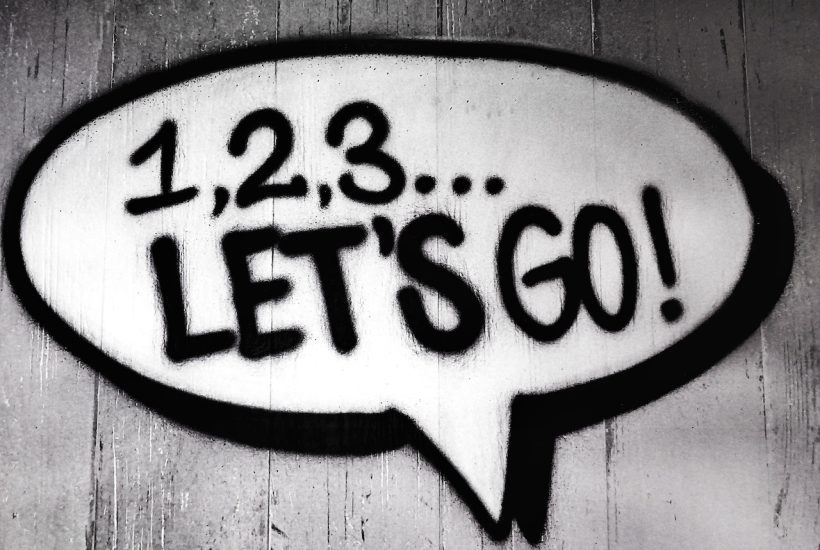 We independently review products to bring you the best of the best. When you click one of our links, we may earn a small commission.
Hey there, fellow affiliate marketer! Do you believe in love at first sight? No?
Don't worry. We get you. Once upon a time, we didn't believe either.
But then something happened, almost as if a lightning bolt flew down from the heavens and shot straight into our hearts.
Wanna know what changed us?
Then you know what to do.
TopRanked.io Affiliate Program of the Week
So it's official. We've found our soulmate. Our one true love. Their name is Afiliapub, and here's why they shot straight to #1 as this week's top addition to our affiliate marketing directory:
"Since 2011, our mission is to make the world of affiliate marketing universal, accessible and useful for everyone."
That's the mission statement straight off their about page. And boy oh boy is it a mission statement that we can gel with.
But, we're not in high school anymore — we know better than to fall head over heels for the first potential mate who just so happens to like what we like. So we did our due diligence, and here's what we found.
Your One-Stop Sportsbook and Casino Affiliate Shop
Afiliapub represents some of the biggest industry leaders in the sportsbook (including eSports) and casino space. And many of these are brands you probably already know (and maybe even love?).
We're talking about names like Betway, 22Bet, Betwinner, 1xBet, Frapapa, and more. And the best part is, they're all available to you with a single Afiliapub registration. Talk about making affiliate marketing universal and accessible for everyone!
Flexible Commissions and Payouts
Afiliapub has multiple compensation models available. We assume that if you're reading this, you're probably already aware of what these are, so we'll leave you with the acronyms, and that should hopefully be enough: CPL, CPA, RS. (Hint: Afiliapub has a useful FAQ on its website that explains these terms if you don't know what they mean.)
As for payouts, there's plenty of flexibility again: PayPal, Skrill, Neteller, and your grandpa's favorite… bank transfers.
And on that note, payments are made monthly, with a minimum payout of US$100. Easy.
A Partner That Works With You
Like all great affiliate programs, Afiliapub is built from the ground up to help you succeed. And while we're not going to list everything they've got on offer, here are a few highlights:
Optimized campaigns to help you promote through any channel. And yes, that includes some slightly less traditional channels like Telegram and WhatsApp, so you can get creative with your traffic sources.
Fresh campaigns and promotions so your marketing doesn't get stale.
Industry-leading tech, meaning you get things like live tracking of your commissions and live betting links to engage your traffic.
An Industry Vet With a Great Track Record
There's one other important thing we forgot to mention. Afiliapub's no spring chicken — they've been in the business for over a decade now. And that suits us just fine. Indeed, much like the French president, we prefer our partners to have a bit more maturity.
It also means they've got a track record we can look into. And when that track record includes consistent five-star reviews, you can be sure that's the way it'll be for a long time to come.
Here's How to Register as an Affiliate
That's enough from us for now. To get the ball rolling, simply fill out a super-simple registration form and, if you're legit, Afiliapub will take you in with open arms.
Alternatively, if you still need more details, head over to TopRanked.io to read our complete Afiliapub Affiliates program review.
News Takeaways
Let That Sink In
So it's official. Elon's finally bought Twitter. Just let that "sink" in for a moment.
As for what changes, well, who knows!? There are rumors the little space cadet wants to turn it into a super app. You know, kinda like WeChat. And maybe they're true. Or maybe they're not.
Or maybe he just wants to stop people from retweeting this photo.
In any case, you can be sure as hell that we'll be keeping an eye on upcoming platform changes. There are sure to be a few new opportunities cropping up here and there.
Stay tuned for more.
A Deep Dive into the UK Gaming Industry's Hot Mess
If you've been following the news, you might have seen the gaming industry celebrate the arrival of new UK Prime Minister Rishi Sunak. (Well, celebrate might be the wrong word… but "expressing muted optimism" didn't quite have the same ring.)
Now, to cut a long story short — Sunak is seen as a potential beacon of light for a gaming industry that, in a bizarre twist of events, is actually begging for tighter legislation.
So what's going on?
Delays, Delays, and More Delays
To cut straight to the chase, the UK has been in limbo for a while regarding Gambling Act reforms. And while the process of delivering a white paper on the topic has gotten underway, it is also taking much longer than expected. In fact, it was originally due in 2019. Today, it's nearing the end of 2022.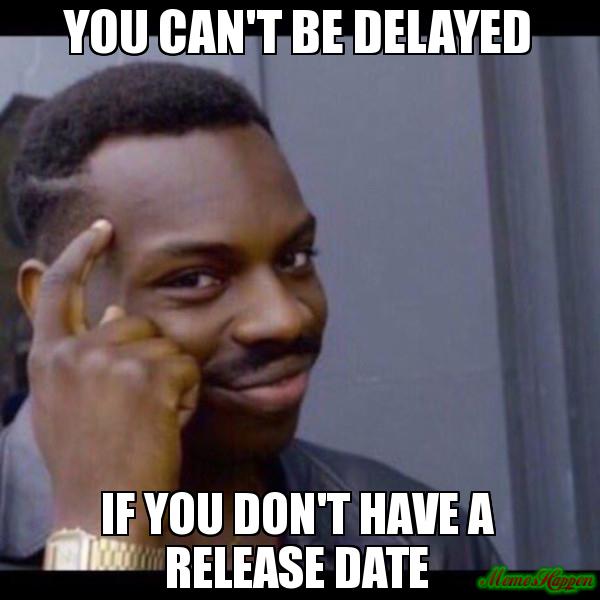 As for Sunak — well, he reappointed Culture Secretary Michelle Donelan. And Donelan hinted that the Gambling Act white paper was now a priority.
Here's Why the Gaming Industry Is Inviting Law Reforms
To understand why the UK gaming industry is welcoming the review, we need to look back a little. But, in a nutshell, the UK gaming industry really just wants stability for itself and its customers.
You see, without clear legislative guidance, the UK Gambling Commission (UKGC) has been increasingly tightening its control over the gaming industry as it sees fit. Of course, to quote the UKGC's previous CEO, Niel McArthur, this is all done under the guise of "protecting the interests of consumers."
In practice, however, this all amounts to a bunch of increasingly draconian measures that punish consumers just as much as they do operators.
As one example, so-called "enhanced player safety measures" require consumers to hand over sensitive personal information. Why? So an assessment of their ability to afford gambling can be made.
Here's Proof the UKGC Is Causing Instability While Achieving Nothing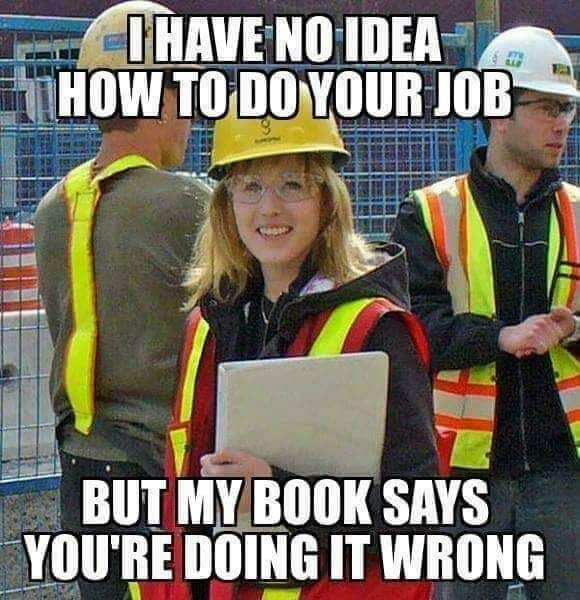 Now, assuming the UKGC's true motive is to reduce gaming activity, this measure appears to be working. 888 Holdings (William Hill), for one, cites these enhanced player safety measures as a major factor in a 7% drop in revenue.
However, one really has to ask: are the players who refuse to take part in these "protection" measures actually abstaining from gaming, or are they just heading somewhere else?
Our guess is the latter.
While there's a lack of data here, one PwC report does give some insight, estimating that the use of unlicensed operators in the UK had more than doubled over twelve months (2.2% -> 4.5%).
So clearly, there's a strong upwards trend in the portion of gamers heading elsewhere. And, in all likelihood, the main motivator is to skirt the regulations which were supposed to protect them.
Great job, UKGC
And don't expect the situation to get any better.
As the UKGC seeks to fill the legislative void by providing more ways to "protect" consumers, one of the more recent proposals is a so-called "single customer view." Basically, the UKGC would like to compel operators to share customer data. It claims this is to prevent "problem gamblers" from hopping between platforms to circumvent "safety measures."
In reality, when you combine this with the growing concerns the average consumer has over data privacy, a shit storm of sensitive personal data being handed around like cookies at a girl scout convention is likely to spook even more consumers into choosing unregulated operators.
In a way, the whole thing reminds us of the failure of the war on drugs, prohibition, and any other time the powers that be attempted to poop on people's ability to have a little fun. We all know the results: black markets thrive, problem users continue to be problem users, and nothing good comes of it.
And if history isn't enough to teach us this lesson, maybe the UKGC's own data is.
In its most recent batch of statistics, the UKGC clearly reports that the "problem gambling rate as measured by the short form PGSI is statistically stable at 0.3%."
Now, the key part here isn't that problem gambling is a relatively small issue. Instead, the really interesting bit is the phrase "statistically stable." In other words, problem gambling remains the same, despite all of the commission's efforts to "crack down" on the problem.
Again, great job UKGC.
There Is Light at the End of the Tunnel
If the UKGC can pat itself on the back for one thing, it would seem to be for the declining gambling revenues in the UK.
Indeed, since about 2018, when the market topped out at about £16.4 billion, a clear downward trend has continued. Today, the industry as a whole is currently sitting about 10% lower than it was back in 2018.
Of course, we can't help but note the decent whack of participants heading to unlicensed operators. It's doubtful the official stats count these players, so these declines might not be as drastic as they seem.
But this is also beside the point. It's also not the light at the end of the tunnel we were looking for.
Let's turn once again to the UKGC's own statistics.
Over the last reporting period, Gross Gaming Yield (GGY) for non-remote (i.e., physical locations) was down big time — a 57.1% decline from the previous year.
Meanwhile, "remote" gaming (i.e., online) is on the up. To give some indication, new accounts were up by 10.2%, while funds held in customer accounts shot up by a whopping 31.1%.
Takeaways
Like many jurisdictions, UK gaming is a bit of a hot mess due to an overzealous regulator that, according to its own data, doesn't seem to be able to meet its objectives, no matter how hard it tries.
But, despite the doom and gloom, the Brits love a good punt (hint: they're especially keen on soccer), and they aren't about to let some namby-pamby regulator stop them.
And besides, where it really matters for us — that is, online — things are still looking good. Account openings are up, and deposits are up. That's an excellent sign for affiliates.
And if you paid attention to our little hint above, you should also know that the (football) World Cup will kick off on November 20.
We'll let you put two and two together.
Closing Thought
You don't need to be Einstein to solve most things in life. Hard work, perseverance, common sense, and a small dose of creativity often get you through.
But sometimes, you hit a problem requiring a little more brain power. And when it does, tapping into your inner Einstein might not be as hard as you think.
You see, your brain is no different from anything else in your body. If you look after it, it'll stay fit and healthy. If you abuse it, it's gonna get fat and lazy. And sadly, this is where our hectic work schedules and obsessive get-the-job-done mentalities sometimes conflict with what we need to do to be productive.
To illustrate, here's what the world's most celebrated super-genius did to keep his brain ticking:
He slept 10 hours a day
His walks were sacred
He played the violin
He loved spaghetti
He smoked pipes incessantly
He ate bugs
He didn't wear socks
Now, you don't have to do all of this. In fact, you don't even have to do any of it. But there are a few patterns here that we all could take a lesson from.
Here they are.
Give your brain the rest it needs. And this doesn't just mean sleep. It also means doing something to take your attention away from the problem you're solving — some of the best problem-solving happens in our subconscious. Einstein did this with walks, pipes, and violins.
Fuel your brain. And no, that doesn't mean pounding 15 coffees a day. Nor does it mean bug spaghetti… unless that's your thing.
Reduce distractions — if your mind is occupied by thoughts about your big toe putting holes in your socks, then don't wear socks.
__
(Featured image by SevenStorm JUHASZIMRUS via Pexels)
DISCLAIMER: This article was written by a third party contributor and does not reflect the opinion of Born2Invest, its management, staff or its associates. Please review our disclaimer for more information.
This article may include forward-looking statements. These forward-looking statements generally are identified by the words "believe," "project," "estimate," "become," "plan," "will," and similar expressions. These forward-looking statements involve known and unknown risks as well as uncertainties, including those discussed in the following cautionary statements and elsewhere in this article and on this site. Although the Company may believe that its expectations are based on reasonable assumptions, the actual results that the Company may achieve may differ materially from any forward-looking statements, which reflect the opinions of the management of the Company only as of the date hereof. Additionally, please make sure to read these important disclosures.