Tiny investments you should make when building a hard liquor collection
If you are interested in creating your own home bar, or just stocking up and maintaining a good liquor collection, below are some tiny investments that you should make.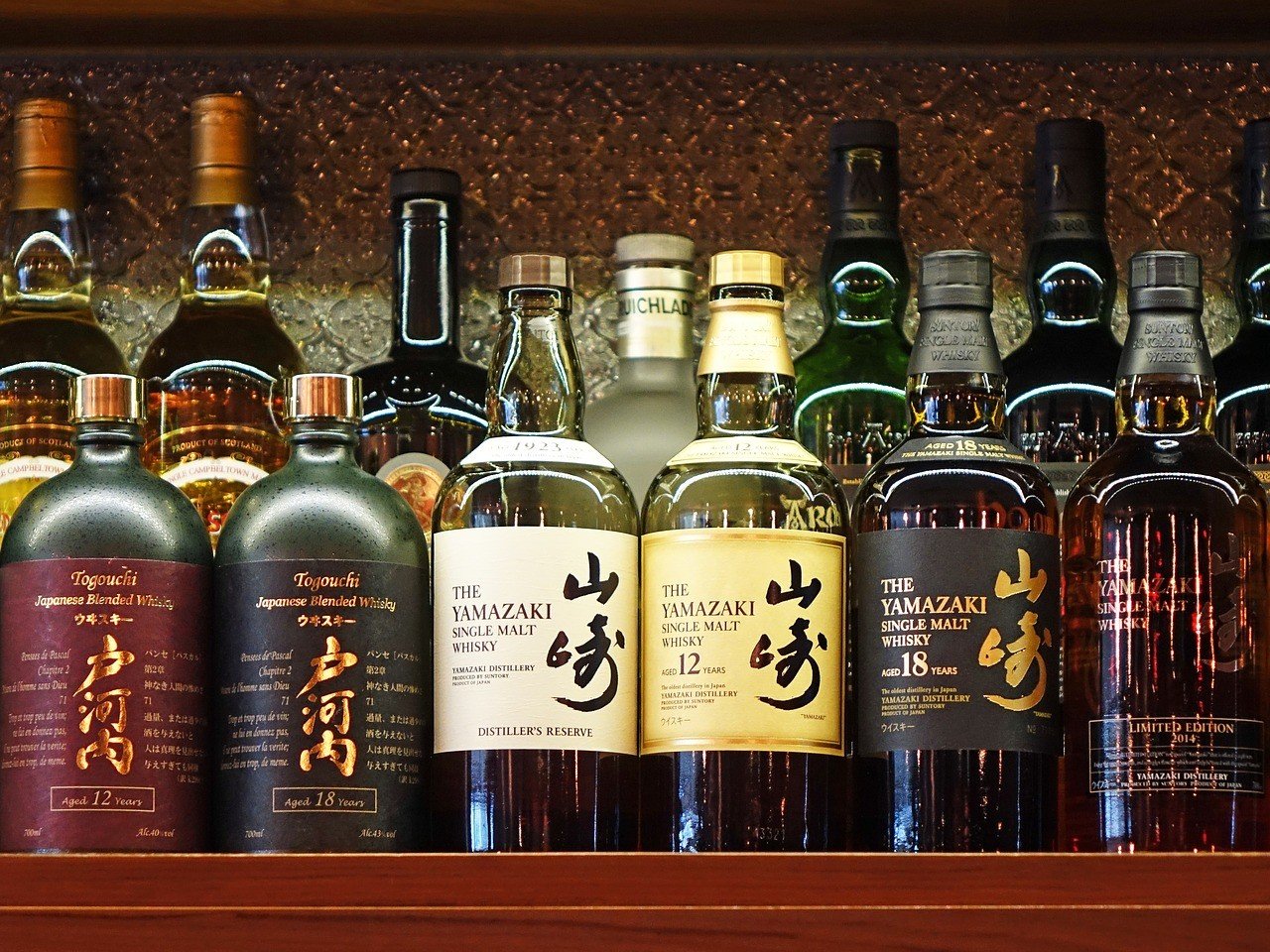 There comes a point in one's life when going to college bars and clubs don't cut it anymore.
When lining up outside or waving to the bartender becomes a tad too old a routine, when the thought of enjoying the beats with a throbbing crowd doesn't appeal to you as it once did. That's okay. Perhaps it means that you're growing up. Perhaps it means that you've outgrown it.
Nevertheless, that shouldn't stop you from enjoying a nice drink at the end of the day. What you need to do is build a liquor set—not only will you get to drink from the comfort of your own home, it will also be a great way to entertain guests when they come over.
First, your hard drinks lineup
The rule of thumb is, of course, to build around hard liquors that you like to drink. There's no point in buying absinthe, for example, if you're never going to drink it, so why bother? Only invest in drinks that you personally enjoy, and already, you're halfway there.
Nevertheless, the staples are:
Whiskey. Whether bourbon or scotch, this might be your go-to drink when you just want to unwind at the end of the day and have something to warm your bones. It can be sipped neat, or mixed in cocktails. If you have to splurge on just the one liquor, spend it on whiskey. The flavors will last for awhile even after you open it, because whiskey is aged in the barrel, not in the bottle. Recommended labels: Jack Daniel's, Jim Beam, and Maker's Mark. For single malts: Talisker and The Glenlivet.
Gin. It's a great base spirit when making cocktails, especially the martini. Of course, there's also the popular gin and tonic. Better to get London Dry gin or Plymouth, for starters. Recommended labels: Hendrick's, Beefeater, and Leopold Bros.
Rum. Let it be said that it's not just a drink for pirates. Distilled from molasses, this liquor can be enjoyed on its own or mixed with something simple as rum and cola. It also comes in different grades such as dark and light rum, gold rum, spiced rum, etc. Recommended labels: Bacardi Gold, Pusser's, and Vizcaya.
Vodka. If you like mixing and making a Bloody Mary or a Cosmopolitan, then you need to have this in your collection as well. Vodka is usually distilled from grains, but there are also some that comes from potatoes or sugar cane. Recommended labels: Absolut, Grey Goose, and Stolichnaya.
Tequila. Sip it neat, or with lime and salt—either way, this drink makes for good company, especially if you have friends coming over. Also, a must-have for making margaritas. Recommended labels: Herradura, Casa Noble, and Patron.
Diversify with some craft spirits
Craft distilling is quickly becoming an established industry, primarily because of the taste and excellent craftsmanship that comes with distilling and aging alcohol in small batches. There is also the matter of using only the freshest ingredients, as well as flavor innovation and support of local resources.
Recommend label: Eastside Distilling (OTCQB:ESDI)'s award-winning craft spirits: Burnside Bourbon, Cherry Bomb Whiskey, and Below Deck Coffee Rum.
Eastside Distilling on Good Day Oregon the Perfect Martini
Other booze basics: mixers, aperitifs, and garnishes
In case you feel like mixing yourself a cocktail, it's best to be prepared and have some of these in your arsenal. You're not compelled to buy them all – just pick and choose, depending on what you normally like to drink.
Some basic mixers can be tonic water, sodas and cola, and fruit juices (orange, pineapple, tomato, and cranberry). You can also get some dry or sweet vermouth, triple sec, as well as bitters like Angostura for making Old Fashioneds, Sazeracs, and Manhattans.
For garnishes, olives, lemon and lime are your best bet, as well as herbs like mint. Also: sugar, salt, and ice.
Lastly, tools for the Everyman
A paring knife, a cocktail shaker, and a corkscrew is all you really need, but if you're inclined to have the complete experience, you can also get a citrus reamer, a muddler, bar spoon, and jigger.
Don't forget your glasses of course: rocks and martini glasses, cocktail glasses, highball (tall) glasses, and not to be forgotten: red and white wine glasses, as well as beer mugs.
To build or not to build a liquor cabinet
You probably store your beers in your fridge, and your wines on a wine rack. So why not have your very own liquor cabinet or mini-bar? Nothing too fancy though—the important thing is that it's sturdy and has enough shelving to contain several bottles of alcohol, which also vary in sizes.
Investing in your pleasure
A hard liquor collection can both be something you do for your own private satisfaction or that which you can turn into a viable investment in the future. Just remember that the key to all of these is your own tastes—therefore, build a collection that suits you, and no one else's.
—
This article may include forward-looking statements. These forward-looking statements generally are identified by the words "believe," "project," "estimate," "become," "plan," "will," and similar expressions. These forward-looking statements involve known and unknown risks as well as uncertainties, including those discussed in the following cautionary statements and elsewhere in this article and on this site. Although the Company may believe that its expectations are based on reasonable assumptions, the actual results that the Company may achieve may differ materially from any forward-looking statements, which reflect the opinions of the management of the Company only as of the date hereof. Additionally, please make sure to read these important disclosures.