The TopRanked.io Weekly Digest: What's Hot in Affiliate Marketing [Week 44]
With Musk's Twitter shakeup starting to take effect this week, we're going to explore three big opportunities this is creating for affiliate marketers right now. We'll also take a look at the life lessons billionaire Oracle founder Larry Ellison can teach us all. And, as always, we'll take a moment to introduce you to a top-notch partner program that will help you earn a few bucks.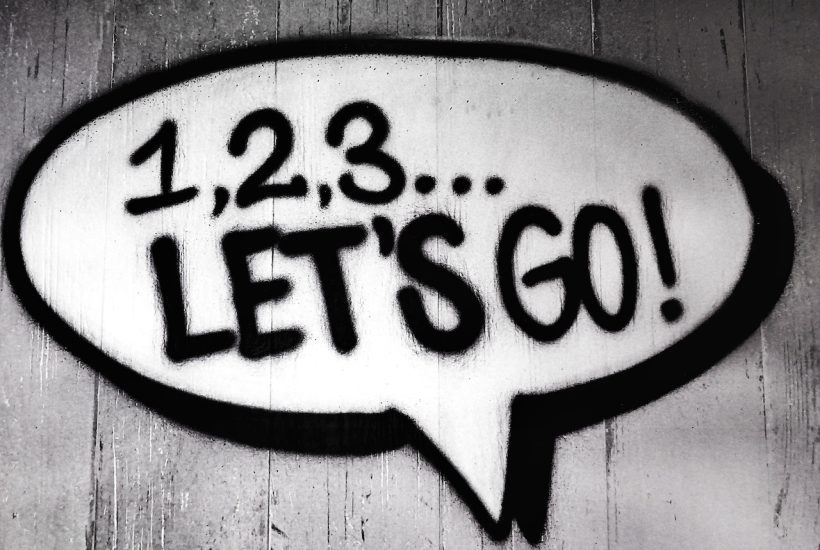 We independently review partner programs to bring you the best of the best. When you click an eToro Affiliate Program link, we may earn a small commission.
Affiliate marketing and investing have a lot in common. For example, they're both topics where every man and his dog has an opinion.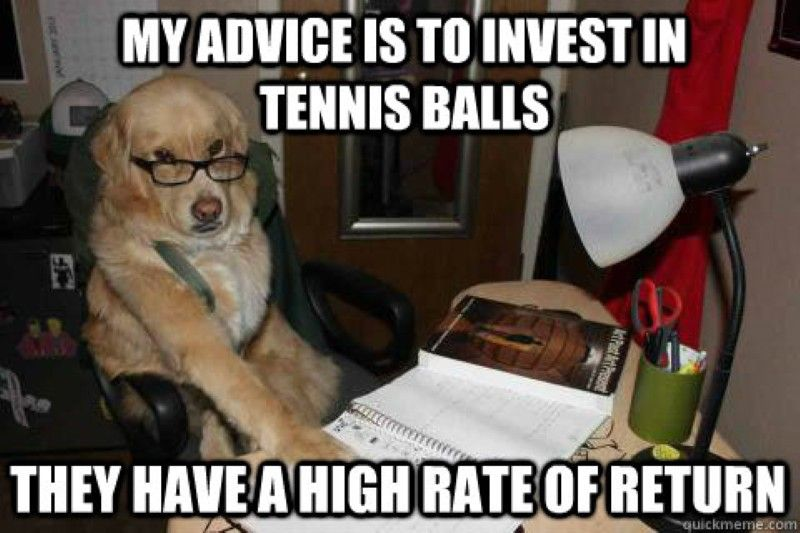 They're also both topics where it's easy to quantify the validity of your opinion. After all, money talks, right?
But beyond the obvious, there's another thing that investing and affiliate marketing have in common.
Can you guess what it is?
TopRanked.io Affiliate Partner Program of the Week: eToro Affiliate Program
Yes, you probably guessed right. This week's #1 addition to our affiliate marketing directory is what affiliate marketing and investing have in common.
More specifically, we're talking about eToro — the social trading and investment platform you're probably already familiar with. But what you might not be so familiar with is their cracking eToro Affiliate Program
Let's take a look, shall we?

Why Should I Join the eToro Affiliate Program?
There really shouldn't be much need to talk about who eToro is. They've done a good enough job getting their name out there themselves.
But, just in case, it should suffice to say that they're one of the big names in online trading and investment. In other words, eToro is a platform you can promote with confidence. The brand's reputation precedes it, making for easy conversions since all the hard work of winning client trust is done for you.
Besides this, the one big, important point worth highlighting is that eToro was not just the pioneer in social trading. It is still the current leader in the space. This is a huge selling point, if only for the fact that it makes trading and investing accessible to the average person. Just like the eToro Affiliate Program makes monetizing traffic highly accessible to the average person, too.
As for what markets you can promote in the eToro Affiliate Program — eToro basically has everything: crypto (trading and staking), stocks, forex, commodities, CFDs… if you can name it, you can probably trade it with eToro, and promote it with the eToro Affiliate Program.
In a nutshell — eToro's a one-stop trading and investment shop with a great reputation and some unique selling points to boot.

Now Let's Cut to the Chase: eToro Affiliate Program Commissions
Now for the part you're really interested in — the eToro Affiliate Program commissions.
The default plan for new eToro Affiliate Program affiliates is a tiered CPA program. There are three default tiers based on referred client geography, and payouts range from $100 to $250. The qualifying action here is triggered when a new client makes a First-Time Deposit (FTD) and generates at least $10 in commissions for eToro.
Too easy.
Now, note that this is just the default structure. eToro Affiliate Program partners can negotiate alternative arrangements with eToro, and requests for plans based on commission structures like rev-share and "dynamic" CPA are welcome.

eToro Affiliate Program Resources and Support
With a brand that takes marketing as seriously as the eToro Affiliate Program does, it goes without saying that they throw some serious resources behind the affiliate program.
For starters, getting in touch with their affiliate managers is super freaking simple. In fact, you don't even need to be a registered eToro Affiliate Program member to book a call with one. Just find the manager for your region (the full list is available on their partner program site) and click the link to make a booking via Calendly.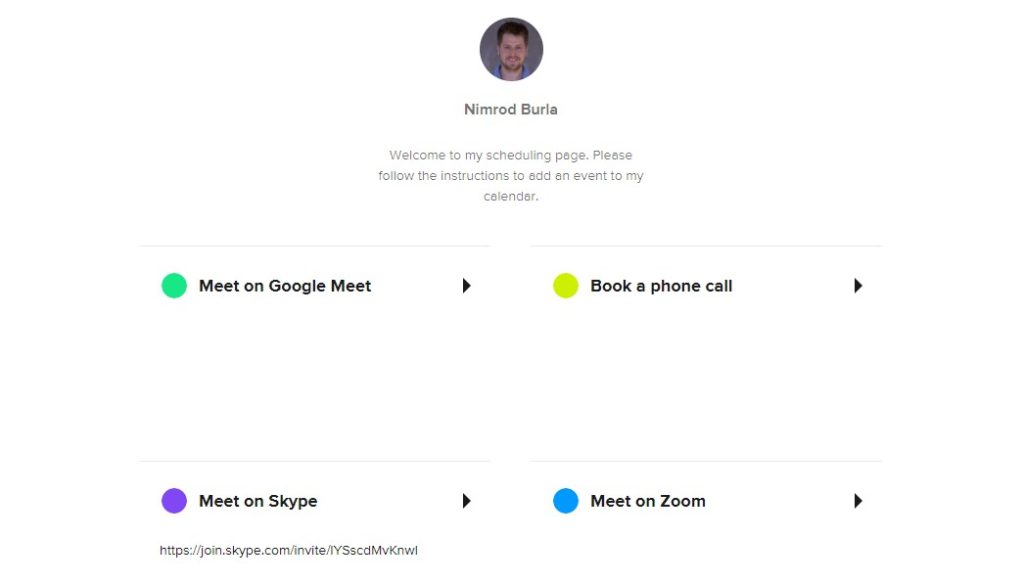 The eToro Affiliate Program also offers up some of the slickest content and creative assets any affiliate program out there has to offer. And all of this stuff is tried, tested, and proven to convert. If you can put your spin on it and get it in front of some traffic, you're good as gold.
Finally, the tech side of the eToro Affiliate Program is also as good as it gets — accurate tracking and reporting are all at your fingertips. And, for advanced affiliates, the eToro Affiliate Program has everything you need, from individual campaign tracking via dynamic URL parameters (a lot like UTM parameters in Google Analytics), right down to ultra-granular features like registration/FTD pixels that let you track individual client actions.
Signing Up for the eToro Affiliate Program — What You Need to Know
The one caveat we need to add here is that eToro isn't for everyone. Being a financial platform, you're really only going to be able to promote this in eligible regions. And while this shouldn't be a problem for most (they're available in most of the developed world), some big geographies, like China and India, aren't eligible.
But hey, if you're cool with that, then getting started couldn't be simple. Simply head here to sign up with eToro, or jump on a call with an affiliate manager in your region.

And finally, if you've still got some questions about eToro, jump over to TopRanked.io to read our in-depth eToro affiliate program review.
Affiliate News Takeaways
Musk's Twitter Takeover — What Affiliate Marketers Need to Know
As promised last week, we're going to revisit the Musk Twitter takeover. And while this will likely be an evolving situation for some time now, here are a few quick observations that may or may not provide new marketing opportunities.
Here Are Three Opportunities You Can Jump on Right Now
First up, here are three changes that might present a few opportunities right now.
Twitter Blue for $8/month earns you a coveted blue check mark: Even if everyone knows intellectually that check marks are now (soon) going cheap, that little blue tick will still carry some serious psychological clout. Basically, $8 bucks is a low asking price to get some Twitter cred.
Big advertisers vow to leave the platform: Is there an economic downturn? Check. Are advertisers actively vowing to leave Twitter? Check. And if we put the two together? Well, we could see a period of rock-bottom ad prices on Twitter very soon.
Previously disenchanted users returning to the platform: One half of the political spectrum has been less than happy with Twitter for a while now. But as exiled figures return and disenchanted users re-engage as they give the platform a second chance, now's a great time to start building audiences in certain niches.
This last point is potentially the big opportunity here. It opens up plenty of opportunities to tie some products in with timely messaging. Censorship, for example, could be a great place to start with some tailor-made messaging for this audience.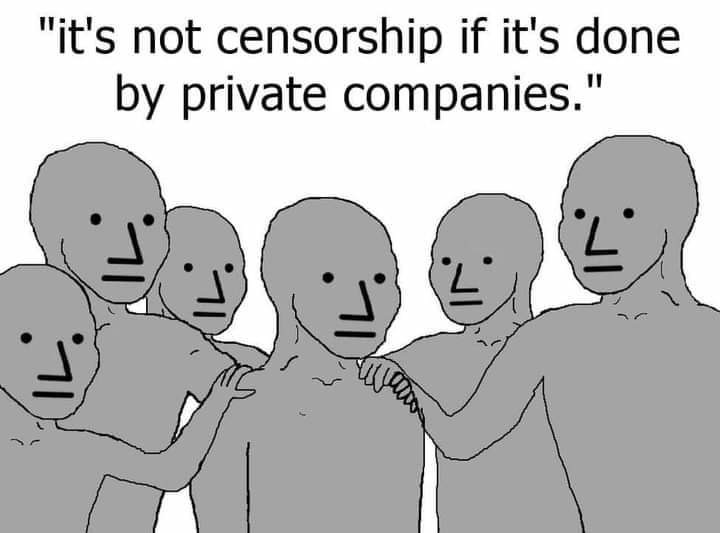 And if you're not sure about what products to tie in, Bitcoin is a great example. It is, after all, noted for its resistance to censorship. It also happens to be available through none other than this week's partner program — the eToro Affiliate Program.
You know what to do. 😉

Long Term
Speaking of Bitcoin, expect something involving loads of Web3 buzzwords in the long term. And no, this isn't just because Musk is an out-and-proud crypto lover.
A quick glance at the co-investor list quickly reveals some like minds have come together. Binance is the first that jumps out. But plenty of other names here have at least some tie-in to crypto.
Take the Lawrence J. Ellison Revocable Trust, for one. That's Larry Elison of Oracle fame dropping a cool billion into the acquisition. And while he did eventually back out of sinking a chunk of Oracle's cash reserves into Bitcoin back in 2021, he has since dabbled a little.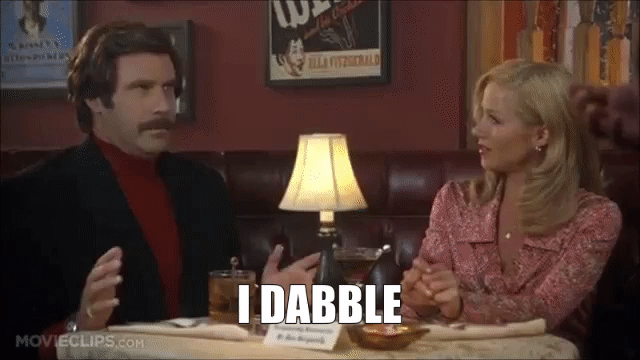 As an example, his SailGP announced a "world-first, groundbreaking partnership" (aren't they all? 🙄) with NEAR earlier this year. Think DAOs and NFTs.
And the list goes on. Just, take any other of a handful of names, like AH Capital Management, L.L.C. That's a name you might otherwise know as a16z — the same a16z that just so happened to back the very NEAR protocol Larry's SailGP DAO partnered with.
To Crypto or Not to Crypto?
Now, as for whether Twitter going crypto will provide many new opportunities, that's up for discussion. In either case, the new opportunities probably won't be directly tied to crypto.
First, Twitter is already a bit of a crypto hotbed, even if half of the content is bot accounts pumping NFT scams. So, yeah, already saturated.
Secondly, just because a platform might use blockchain technology, it doesn't mean users suddenly care about said technology. I mean, do you have a burning passion for web servers…?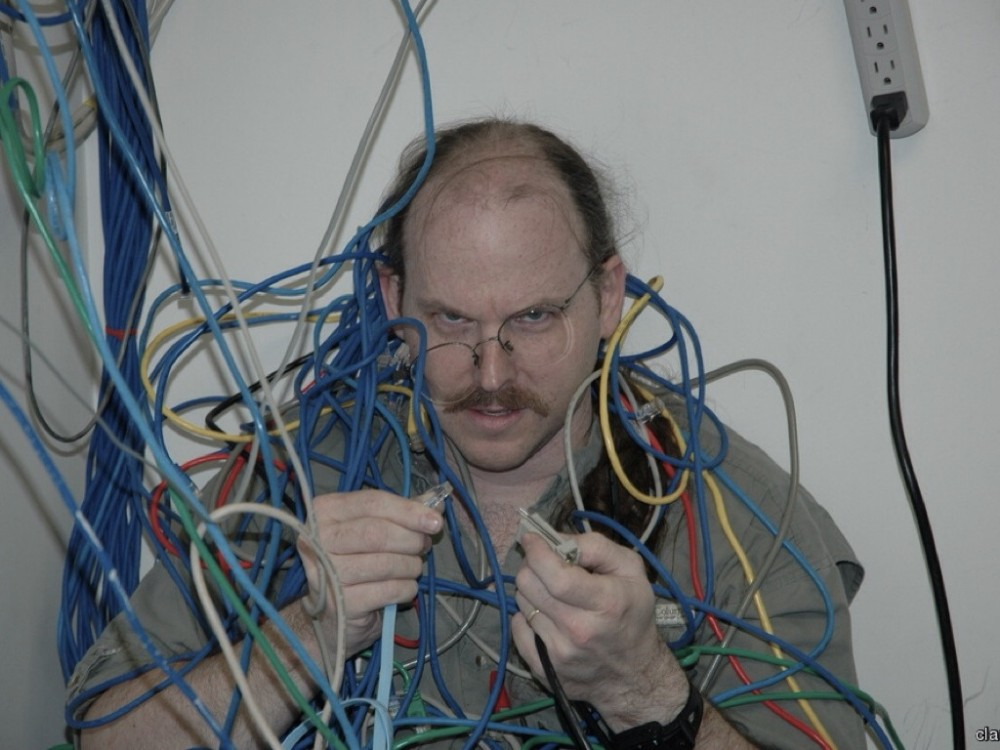 Didn't think so.
Instead, the place to look here will be in new ways of engaging users. But until something happens, these sorts of hypotheses are pointless, so let's leave it at that.
(Psst… If you do decide you wanna promote crypto on Twitter… well… you still know what to do…)

Closing Thought
If you paid attention during the news bit, you might have seen Larry Ellison's name pop up. And while you probably already knew this name, what you might not have known is his back story.
You see, while Larry might be able to just casually drop a billion on a Twitter bet today, he didn't exactly come from this sort of background. In fact, he had it pretty rough as a young man growing up.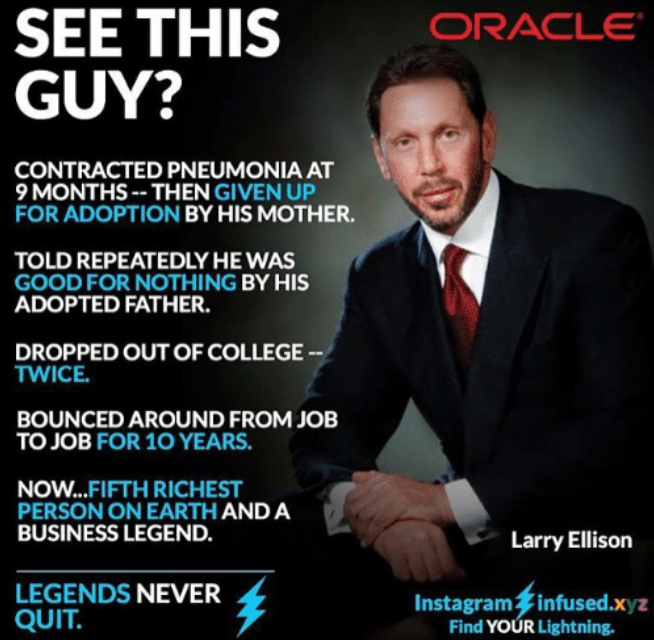 What's more, he didn't even get around to founding Oracle (well, Software Development Laboratories, which eventually became Oracle) until he was in his mid-thirties. Before then, he was a college dropout drifting between jobs.
Then, right as he approached his big five-oh around the turn of the nineties, he almost lost the company to bankruptcy.
Now of course, he's one of the world's wealthiest people, hovering somewhere around the top ten (as usual, exact rankings change depending on who you ask and when). And if you can't extract the lessons to be learned here for yourself, here they are:
Just because you weren't born into wealth, doesn't mean you can't create it.
While your disadvantages might seem impossible to overcome, they're not.
Right when you're on the verge of failure, there's still hope.
__
(Featured image by SevenStorm JUHASZIMRUS via Pexels)
DISCLAIMER: This article was written by a third party contributor and does not reflect the opinion of Born2Invest, its management, staff or its associates. Please review our disclaimer for more information.
This article may include forward-looking statements. These forward-looking statements generally are identified by the words "believe," "project," "estimate," "become," "plan," "will," and similar expressions. These forward-looking statements involve known and unknown risks as well as uncertainties, including those discussed in the following cautionary statements and elsewhere in this article and on this site. Although the Company may believe that its expectations are based on reasonable assumptions, the actual results that the Company may achieve may differ materially from any forward-looking statements, which reflect the opinions of the management of the Company only as of the date hereof. Additionally, please make sure to read these important disclosures.