The TopRanked.io Weekly Digest: What's Hot in Affiliate Marketing [Week 52]
For many of us, it's business as usual as another year of affiliate marketing draws to an end. But for others, the new year signals new beginnings. And for many, that means becoming independent and starting a new business. So, with a bunch of new founders/entrepreneurs about to hit the streets in 2023, you're gonna need a product to sell to them. And lucky you, we've got just the thing.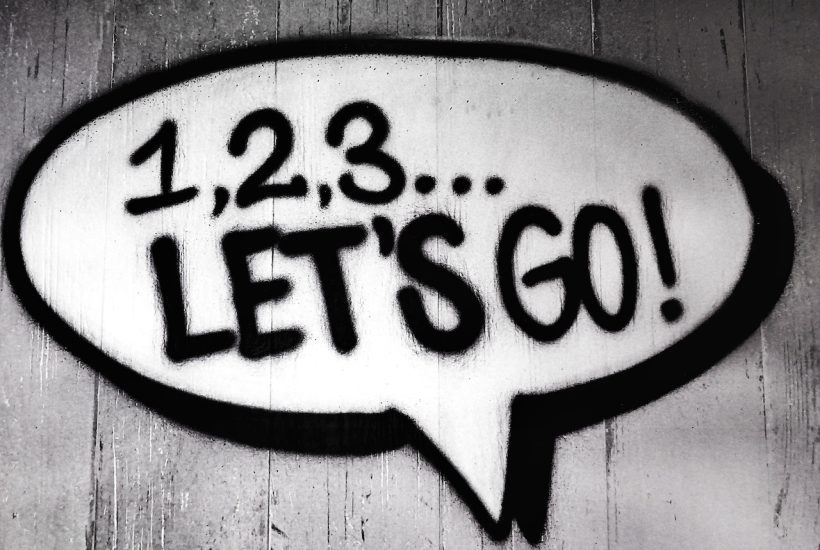 We independently review products to bring you the best of the best. When you click a Fiverr Affiliate Program link, we may earn a small commission.
It's hard to believe another year of affiliate marketing is coming to an end. I guess time flies when you're having fun, right?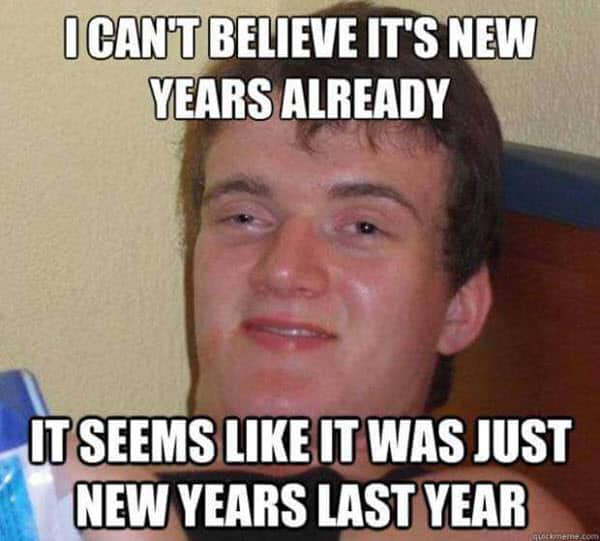 Oh well, I'm not going to complain. Another year down means another New Year's celebration is awaiting.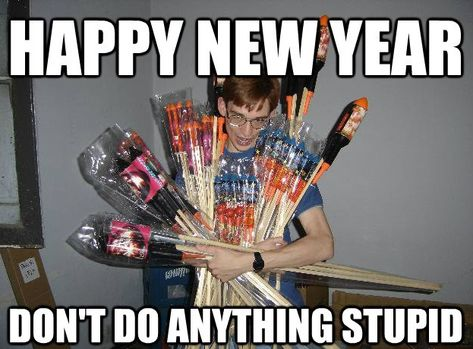 And while I won't be making any new year's resolutions, you can count on just about everyone else doing it. And that means plenty of people are about to resolve to kickstart their freelancing career/start a business/etc.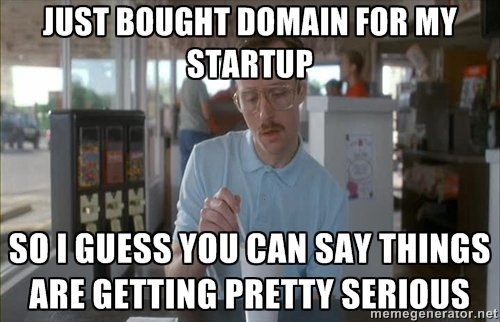 That also means they'll need websites, logos, and all the other doodads that playing business requires.
The only problem is, most are gonna be on limited budgets.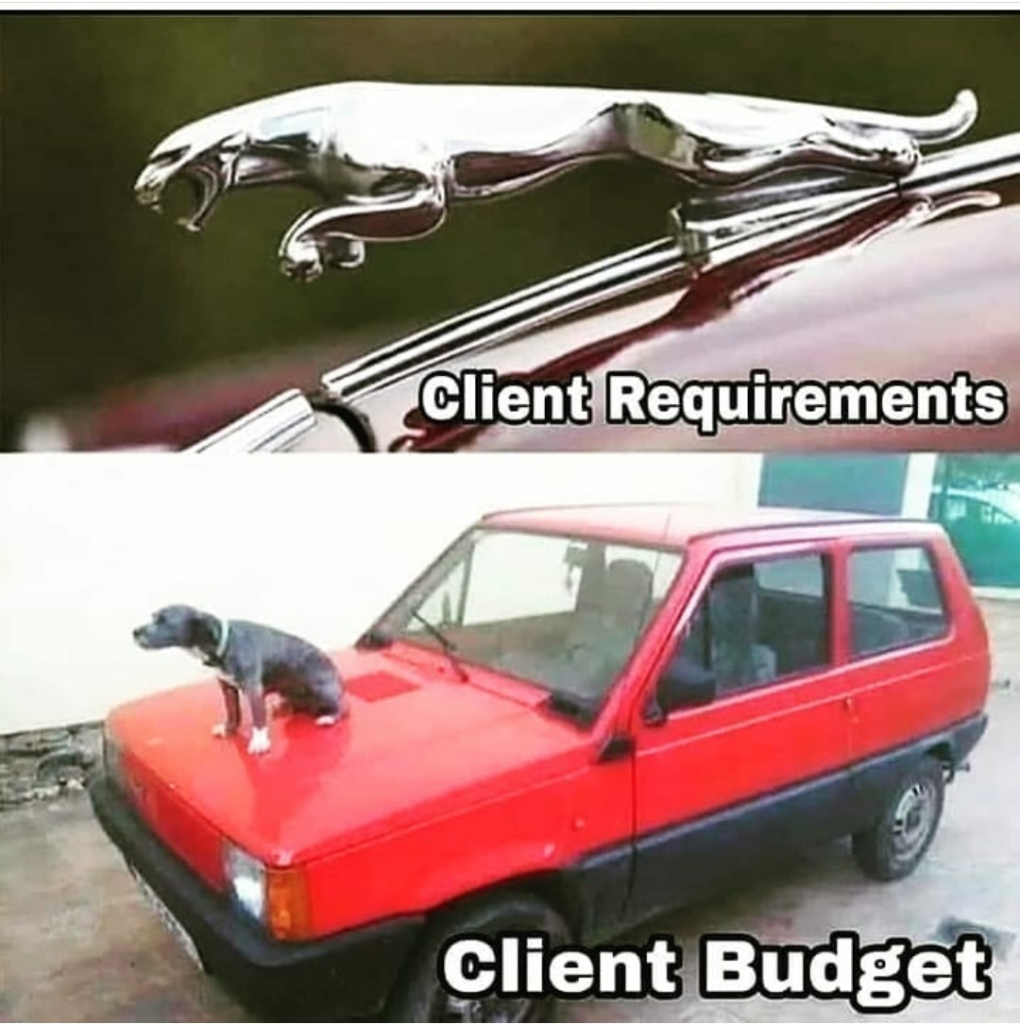 So would you like to help them get a Jaguar-level product for their pooch-on-the-hood budget (and profit in the process)?
Then read on.
TopRanked.io Affiliate Partner Program of the Week – Fiverr Affiliate Program
Most of us know and (possibly) love Fiverr. From backlinks and content to bringing back an ex, we've all turned to the world's #1 freelancer platform at some stage in our lives.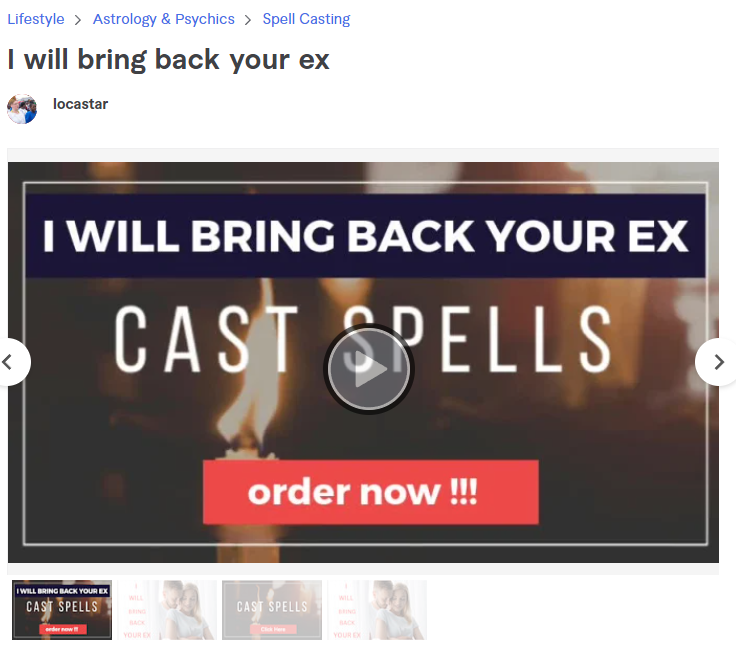 But did you know about the Fiverr Affiliate Program?
Here's what you need to know.

Fiverr Affiliate Program Commissions
Let's cut straight to the chase. The Fiverr Affiliate Program has two commission plans: a plain old CPA plan, and a Hybrid CPA + revshare plan. In both cases, you need to refer a first-time buyer to the platform to profit.
CPA Fiverr Affiliate Program Commissions
On the Fiverr Affiliate Program CPA plan, you'll earn between $15-150 depending on what type of service your first-time buyer purchases. To get the top rate, they'll have to purchase a Fiverr Pro service.
Now, getting someone to purchase a full-blown pro service off the back of your Fiverr Affiliate Program blog content might be a tall order. But as for getting them to order an entry-level website development service… well, you can do that, right?
Of course you can.
And when you do, you will have just made yourself $50. Not bad, hey?
Hybrid CPA Fiverr Affiliate Program Commissions
If you think you can refer loyal clients through the Fiverr Affiliate Program, then CPA might seem like a rough deal. Fortunately, the Fiverr Affiliate Program offers a hybrid plan where you'll earn a flat $10 upfront and an ongoing 10% of your referrals' purchases for 12 months.

As for payouts in the Fiverr Affiliate Program, they'll come via PayPal or Payoneer for commissions under $1000, or by wire transfer once you start making real money.
Gimme More, More, More
Okay, so what if promoting freelancer services isn't your jam? Well, the Fiverr Affiliate Program has a couple of other options for you.
Fiverr Affiliate Program Sub-Affiliates
If you like helping other affiliate marketers out, try recommending Fiverr's affiliate program to them. Fiverr will reward you with 10% of your referred affiliate's commissions for doing so.
Fiverr Affiliate Program – Fiverr Learn
Did you know that "learn a new skill" is another popular New Year's resolution? And did you know that Fiverr also has a courses platform?
Oh, you did?
Okay, fine. But did you know they offer 30% rev share for promoting it through the Fiverr Affiliate Program?

Keep an Eye Out for This Gotcha in the Fiverr Affiliate Program
Overall, there's not much to rag on the Fiverr Affiliate Program for. The product's about as solid and well-known as you could ask for. And the affiliate support/dash/tools are, once again, everything you could ask for.
However, if you do decide to flip through their FAQs, watch out for the line that says "lifetime attribution" (it's under the "What Do I Get As A Fiverr Affiliate?" section).
Now, while this sounds great, the reality is that you'll only get lifetime attribution in one specific circumstance — the sub-affiliate program. Here, you'll earn 10% of your sub-affiliates' revenues for life.
As for regular referrals, remember these two points.
Cookies are clearly advertised as having a 30-day lifetime.
Fiverr's commission plans are either a one-time CPA payment or capped at 12 months of rev share on the hybrid plan.
Long story short — don't go expecting "lifetime attribution" here unless you're referring other affiliates.
Go Get 'Em, Fiverr
Now you know the important bits, there's nothing left to do but sign up. Go get 'em, tiger.

Alternatively, if you've still got some questions you need answered, check out our in-depth Fiverr affiliate program review.
Affiliate News Takeaways
More ChatGPT
While browsing through a news aggregation site for affiliate news, I stumbled upon this.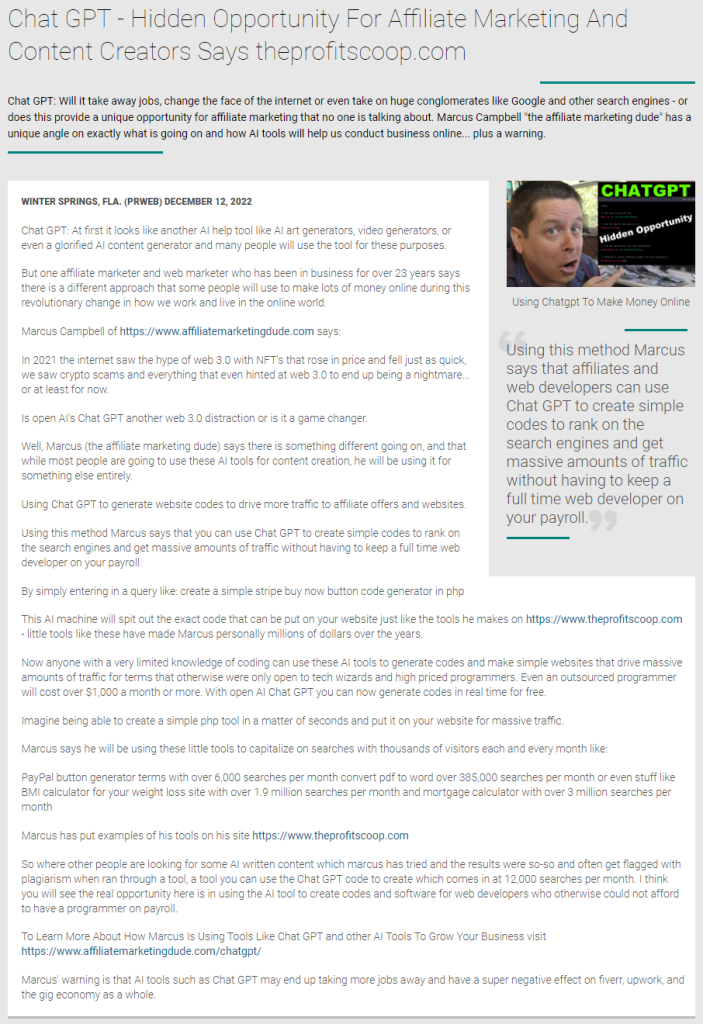 Now, as you can imagine, this got my attention. And no, it's not because I wanted to turn "the affiliate marketing dude" into a dirty meme à la DDOTHS (warning: this might be NSFW), even if that image is just begging for it.
No, what really got my attention was the promise of never needing to hire a developer again. Marcus even goes so far as to claim that Chat GPT may end up having "a super negative effect on Fiverr, Upwork, and the gig economy as a whole."
As you can imagine, I just had to try this out.
Test 1 — The Affiliate Marketing Dude's Recipe
Good ol' Marcus (the affiliate marketing dude) provides a sample ChatGPT prompt: "create a simple stripe buy now button code generator in php." So I tried it.
Here's what ChatGPT spat out.

Okay, cool. This isn't my first rodeo. I know what 'running a command' entails. So here goes.

Hmm… so I'm officially lost, and I'm only on step 2. And the rest isn't looking any easier to get through, either.
Let's try something simpler.
Test 2 — Something Simple
Let's get back to basics and make a simple landing page. Here goes.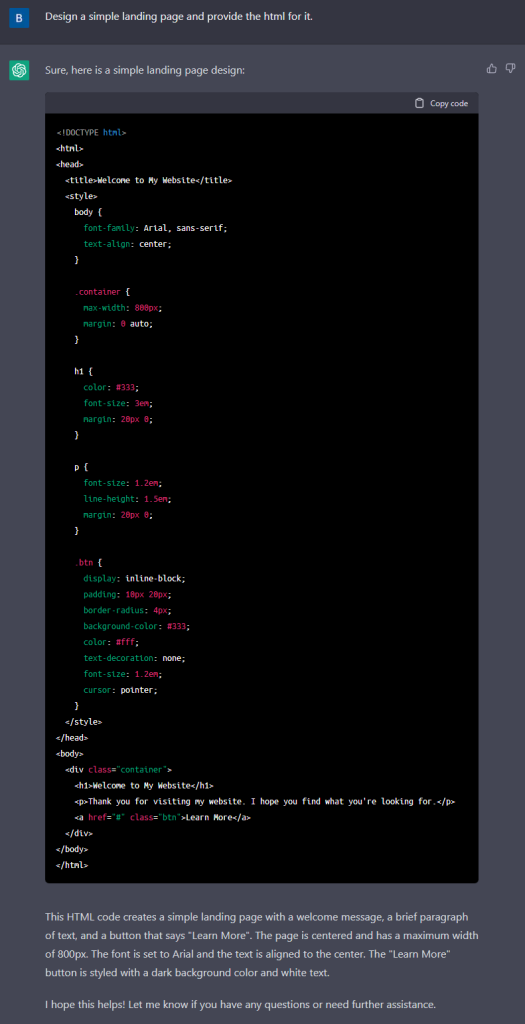 And here's what that looks like.

It's a promising start. But I won't be selling much with that. So I gave ChatGPT about 15 more prompts and finally arrived at this.

As you can see, I had to do a bunch of debugging myself. But ChatGPT and I eventually got through it together and finally arrived at this: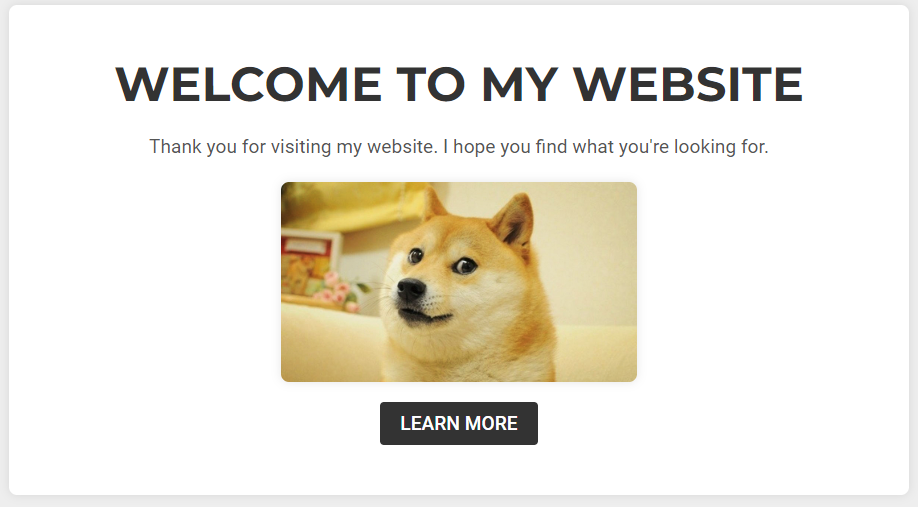 Hooray, my design is starting to take shape. The only problem is it still looks horrible on mobile. Let's get ChatGPT to fix it.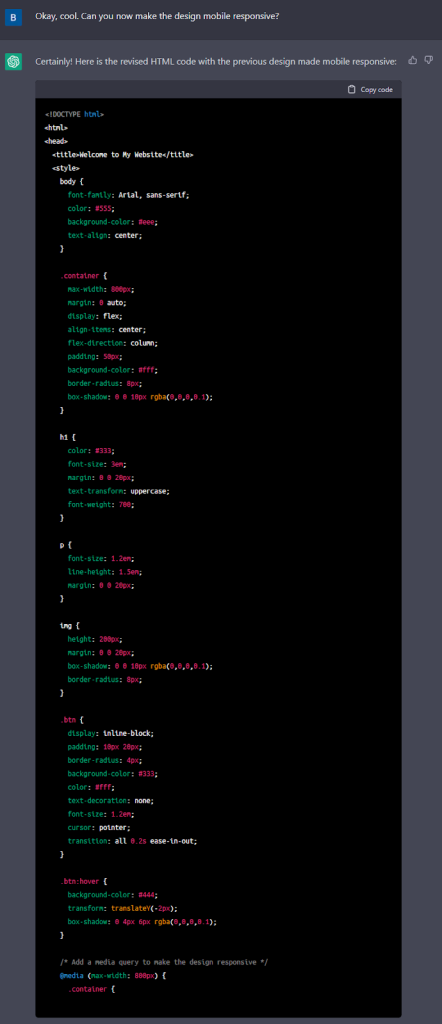 Well, that was disappointing. It just suddenly went on strike. Even after hitting the regenerate response button, it refuses to finish writing the code.
Womp womp.
Takeaway
The takeaway here is twofold.
First, the internet is still full of gurus who don't know their heads from their asses. And nothing seems to attract them more than online/WFH opportunities (of which affiliate marketing is one), so always look before you leap.
Fortunately, this time I could test Marcus's "use Chat GPT to create simple codes" claim pretty easy… except there was nothing easy about it. Good luck getting past step 2 if you're not already a developer.
Second, while GPT-3/ChatGPT are freaking amazing (seriously, ChatGPT did make me a landing page from nothing but plain English prompts), they're not as amazing as some are making them out to be. Frankly, even a simple task like making a landing page was more of a headache than it should have been. And the result wasn't anything to write home about either.
Basically, while Marcus might claim that ChatGPT will "have a super negative effect on Fiverr," nothing could be further from the truth.
And you know what that means.
Yep, it's still a great time to promote Fiverr (and I just gave you your first blog post idea if you wanna ride the GPT vs. humans wave).
You're welcome.

Even More on GPT
While the above might be pretty negative for ChatGPT, there are still some places where you'll get away with using AI (psst… we covered this in last week's affiliate marketing digest).
However, while digging a little deeper into the topic, this caught my attention, too.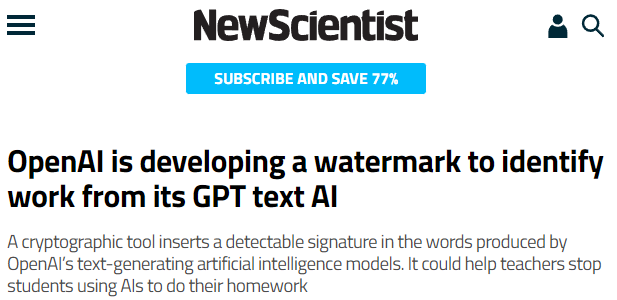 Now, while the lede here might be all about helping teachers identify naughty students, this isn't what we care about.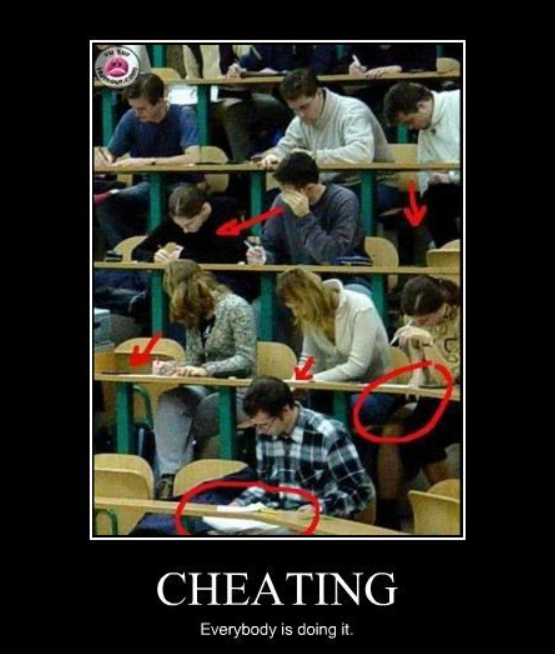 But this is.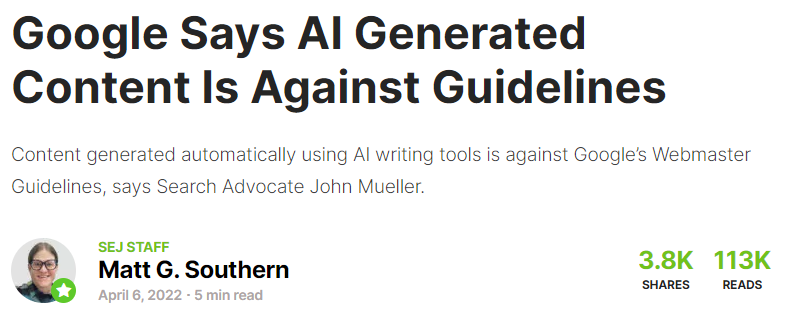 Takeaway
Let's put two and two together.
While AI content can fly under Google's radar for the moment, it might not be able to forever. The logical conclusion is that you might be wise to give AI content a wide berth for anything valuable that's meant to survive the next Google algo update.
That is, unless you like playing with fire.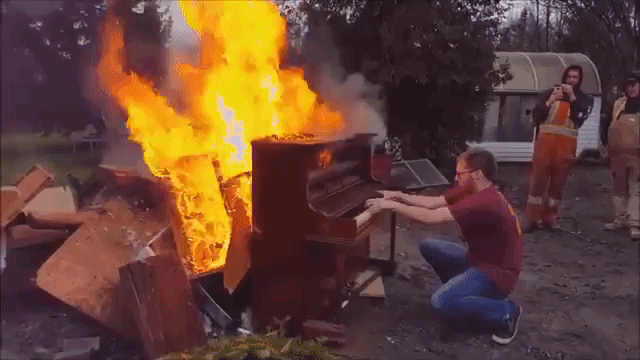 Of course, there will be workarounds. There always is. The only question is, will they require more effort than they're worth, and will the resulting output actually be usable?
Personally, I don't know. All I do know is that if you do need cheap content, a great alternative would probably be to just head to Fiverr. And you should probably recommend the same to your audience/traffic. 😉

(PS: Don't forget to become a Fiverr Affiliate Program member first.)
Closing Thought
If you've been around enough aspirational founders/entrepreneurs, after a while, you notice the "playing business" pattern.
If you don't know what I'm talking about, it goes a little something like this.
Founder has a business idea, so Founder writes a business plan. Next, Founder gets a logo design, business cards, and a bunch of other paraphernalia (which they probably went to Fiverr for, hint hint… Fiverr Affiliate Program… hint hint…).

Now that Founder has something resembling a business, it's time to start gearing up for launch. So Founder starts down the path of product viability studies, researching tax jurisdiction optimization, and all manner of other "businessy" things.
The only problem is, despite appearances, Founder still doesn't have a business.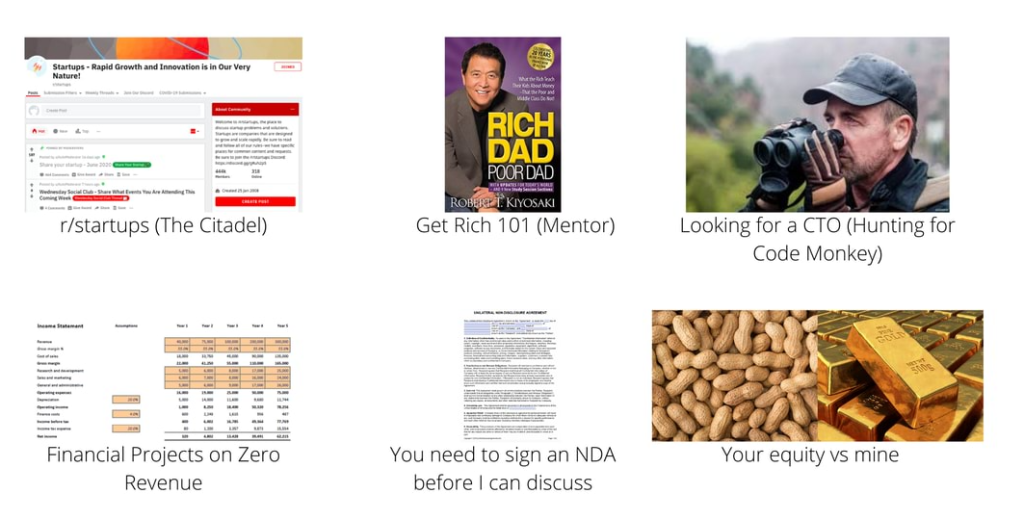 Nope. All they've got is a bunch of stuff that's pretty much useless until they actually have a product or service to sell.
So let this be a lesson.
If your New Year's resolution involves something along the lines of financial independence/starting a business/etc., don't fall into the wantrepreneur trap. Just launch your damn idea and worry about the rest later.
__
(Featured image by SevenStorm JUHASZIMRUS via Pexels)
DISCLAIMER: This article was written by a third party contributor and does not reflect the opinion of Born2Invest, its management, staff or its associates. Please review our disclaimer for more information.
This article may include forward-looking statements. These forward-looking statements generally are identified by the words "believe," "project," "estimate," "become," "plan," "will," and similar expressions. These forward-looking statements involve known and unknown risks as well as uncertainties, including those discussed in the following cautionary statements and elsewhere in this article and on this site. Although the Company may believe that its expectations are based on reasonable assumptions, the actual results that the Company may achieve may differ materially from any forward-looking statements, which reflect the opinions of the management of the Company only as of the date hereof. Additionally, please make sure to read these important disclosures.