The TopRanked.io Weekly Digest: What's Hot in Affiliate Marketing [Week 49]
What do Greek mythology and affiliate marketing have in common? That's a question we're going to answer today. We'll also take a look at Trainwreckstv's new streaming platform (kick.com), along with how to make the most of a new update over at Instagram. And, of course, with myths and legends being the theme of the week, we'll also check out a legendary (literally) affiliate program.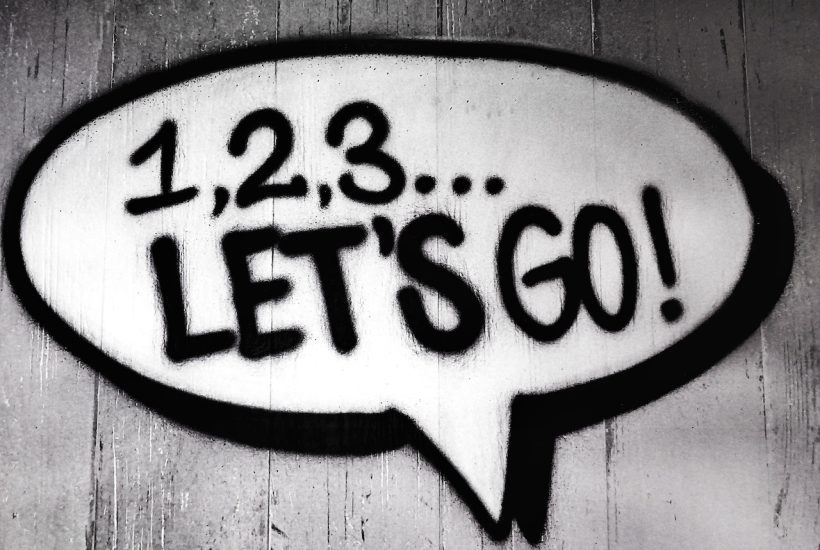 We independently review products to bring you the best of the best. When you click a Legend Affiliates link, we may earn a small commission.
Greek mythology and affiliate marketing have more in common than first meets the eye. Take Sisyphus, for example.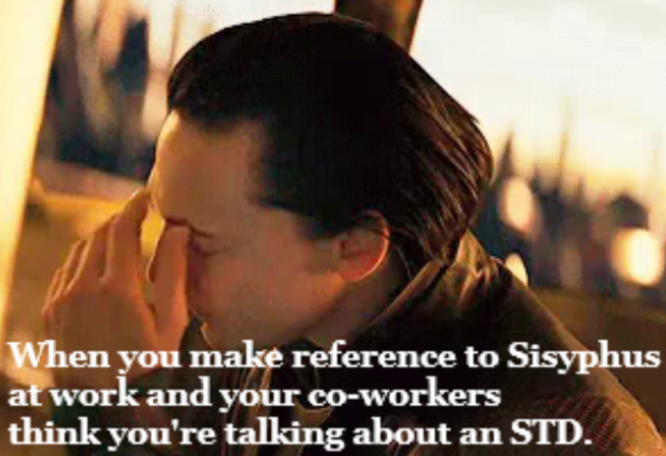 For those who don't know the story, Hades (god of the dead) decided that Sisyphus would have to roll a stone uphill as a punishment for cheating death a couple of times. The only kicker was, every time he neared the top, the stone would tumble right back down.
Yeah, it's a weird punishment, I know. But remember, this was cooked up by the ancient Greeks — the same civilization that gave us pederasty. And, if you don't know what that means, the next meme kinda points you in the general direction.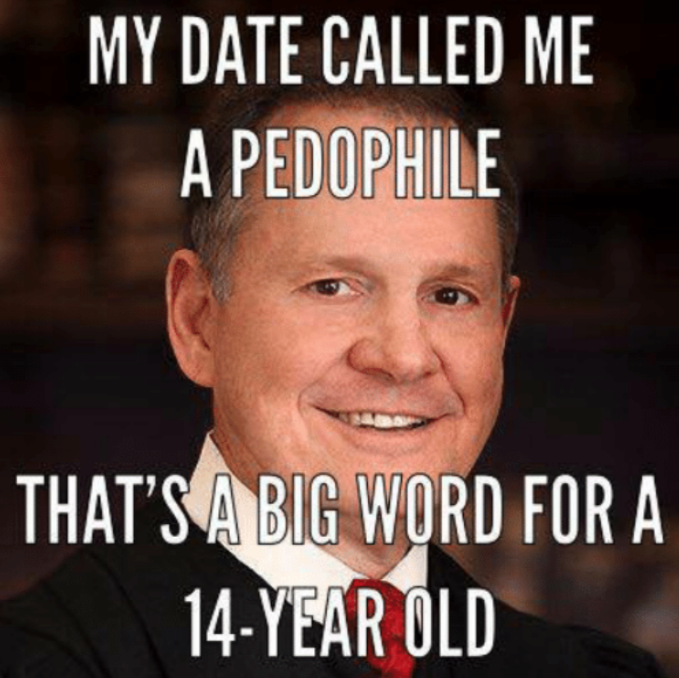 Anyway, where were we? Right, Greek mythology and affiliate marketing.
Now, if you've ever dabbled in the iGaming space, you might have been slapped around by negative carryover once or twice. And if you have, you'd be well within your rights to think all your hard effort growing referrals was one big fat Sisyphean task.
You know, you've pushed the stone a fair way up the hill by building a solid referral base. Then one of them wins big, and you're forced to watch the whole lot tumble back down the hill. It sucks, doesn't it!?
So how do you avoid it?
Simple. You leave the land of mythology behind, and you enter the kingdom of legends.
Your guidebook out of this Sisyphean hellhole now follows.
TopRanked.io Affiliate Partner Program of the Week – Legend Affiliates
So, you wanna enter the kingdom of legends? Then you'd better signup with this week's #1 addition to our affiliate marketing directory — Legend Affiliates.
And no, Legend Affiliates is not only legendary by name. They're also legendary by nature, and no negative carryover is just the beginning.

Also, just to get this essential FYI out of the way, Legend Affiliates is a 100% iGaming focussed program with a bunch of top casino brands. You can find out more here.
Meet Martyn From Legend Affiliates
Every good legend has its hero character, and Legend Affiliates is no exception. Just check out this straight from the Legend Affiliates landing page.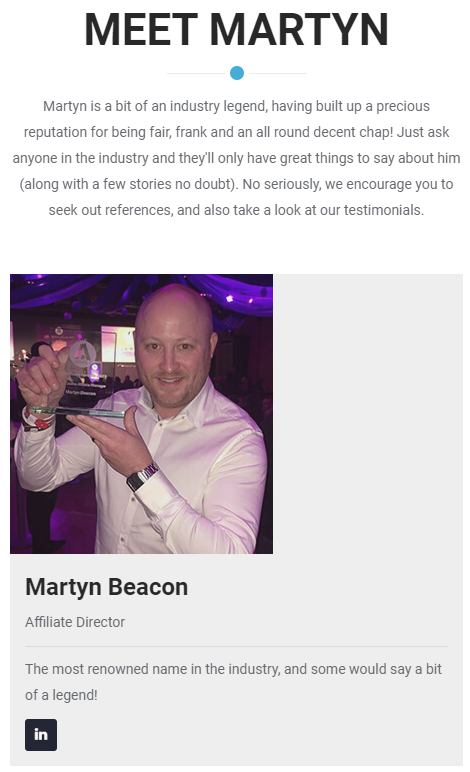 Now, Martyn might not be as pretty as some of the stock photo models we see on some competitor sites (sorry, Martyn). But what he lacks in the generic-stock-photoey-good-looks department, he more than makes up for in being an absolutely legendary human being.
And the same can be said about the entire team over at Legend Affiliates.
In short, when you sign up with Legend Affiliates, you're signing up for a program that someone's willing to put their reputation on the line for. And given that he's got quite the reputation to lose (4x iGB award winner, for starters), you know there's not going to be anything fishy going on over at Legend Affiliates.
So kiss the shavers and non-payers goodbye — Legend Affiliates is one brand you can trust.

Commissions — 50% Starter Rate, No Negative Carryover, No Bundling
When you first sign up for legend affiliates, your first two months are on a 50% rev share plan. After that, a generous tiered plan applies. Commissions are as follows:
| | |
| --- | --- |
| Tier (Net Revenue) | Commission |
| $0 – $10,000 | 25% |
| $10,001 – $20,000 | 30% |
| $20,001 – $30,000 | 35% |
| $30,001 – $45,000 | 40% |
| $45,001+ | 45% |
No Negative Carryover
Now, we already mentioned this, but let's mention it again — Legend Affiliates operates on a strict no negative carryover basis. That means, if one of your referrals starts winning, they'll be siloed off from the rest of your referrals the next month, meaning you keep earning.
No Bundling
Along with no negative carryover, Legend Affiliates also silos your referrals off by brand. That is, if your referrals at, let's say CherryJackpot.com start winning a bunch, they'll have absolutely no impact on your earnings from CasinoMax.com, or any of Legend Affiliate's other brands.
Loose Ends
Here's a few other good to know bits and pieces:
Legend Affiliate casino brands are open to US traffic.
Casinos have a large selection of popular games.
As with any good affiliate program, there's heaps of top-notch creatives available to help build your campaign.
The support from Martyn and the team is nothing short of legendary.
Payments are made by the 15th of each month. Bank wires, US Checks, and Bitcoin are all available as payment methods, and the minimum payout is $200.
Got any more questions? Head on over to Legend Affiliates and they'll be happy to help.

News Takeaways
Trainwreckstv Platform Update
We stand corrected.
Last week, we reported on Trainwreckstv's announced challenge to top-dog streaming platform Twitch. Specifically, we noted the absence of any streaming platform and the wildly ambitious 95%—5% creator/platform split. (PS: If you want all the details, you can read more in last week's affiliate marketing digest.)
Well, turns out, there is a streaming platform, with Trainwreckstv announcing a "platform update" last Monday.
Now, long story short, this isn't exactly Trainwreckstv's platform. In the announcement, he made it pretty clear that he's "joining https://www.kick.com/ as a non-owner advisor and non-exclusive broadcaster."
But that's beside the point. The real news here is a new streaming platform in town. And the better news is that the platform crossed the 200k user mark just a couple of days ago.
Now, we still remain deeply suspicious about how the advertised subscription revenue split can be sustainable over the long term. But there is one thing we're sure about — Kick will remain 100% crypto casino friendly. After all, one of its principal founder-investors happens to be one of the crypto casinos that got hit by the Twitch bans (stake.com, in case you were wondering).
Takeaway
For anyone in iGaming or streaming, Kick will be a platform worth watching. At least, for now, it is.
Yes, it's going to take a while for them to get everything ironed out. And no, we still don't know if these first 200k users are just a flash in the pan or the start of something bigger.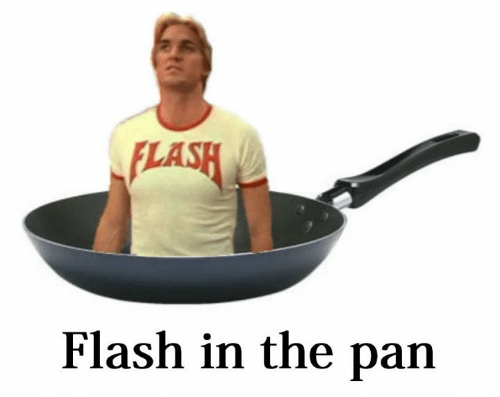 But if it is the start of something bigger, then you may regret not getting an early foothold on the platform before it becomes oversaturated.
As for how you can monetize over on Kick… well, here's one legendary idea.

Instagram Audience Targeting's Now Live
Let's sum this news item up with someone else's Tweet.
Basically, Instagram advertisers can now target ads across Meta's platforms to their IG followers. And yes, this is pretty much the same thing as what was available with Facebook audiences.
The big difference here is that IG audiences tend to be different from Facebook audiences. So while it's been a while in the making, this is a welcome update for anyone with an IG account who's buying ads on Meta.
Takeaway
If Instagram's still good for one thing, it's for growing super-targeted audiences around a super-specific niche. In theory, this means that if you were having trouble targeting an audience with ads for, let's say, a rubber ducky bath toy collectors' almanac, building an IG audience before hitting the spend button might now be a new targeting option.
After all, it's not like targeting 40-year-old female Washington State residents employed as an academic will net you that many rubber ducky fans. But an IG account full of rubber ducky photos… follow, unfollow… bingo.
Closing Thought
Sisyphus has been the subject of many a written word.
But no words have become more famous than Albert Camus's famous line concluding The Myth of Sisyphus — "The struggle itself … is enough to fill a man's heart. One must imagine Sisyphus happy."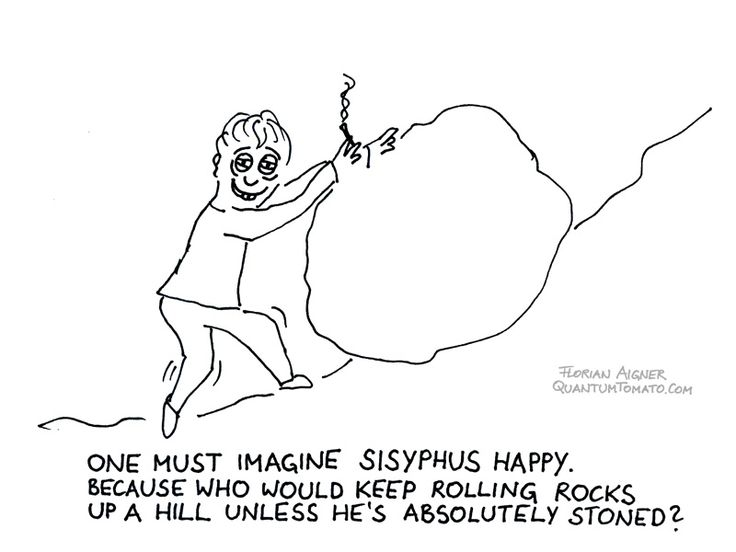 Now, Camus was famous for some pretty airy fairy existentialist stuff. I mean, this line was all about confronting the question of suicide in the face of the absurd meaningless of life. That is to say, if you strip away all our human romanticisms, the world is pretty meaningless, so why keep living? Right?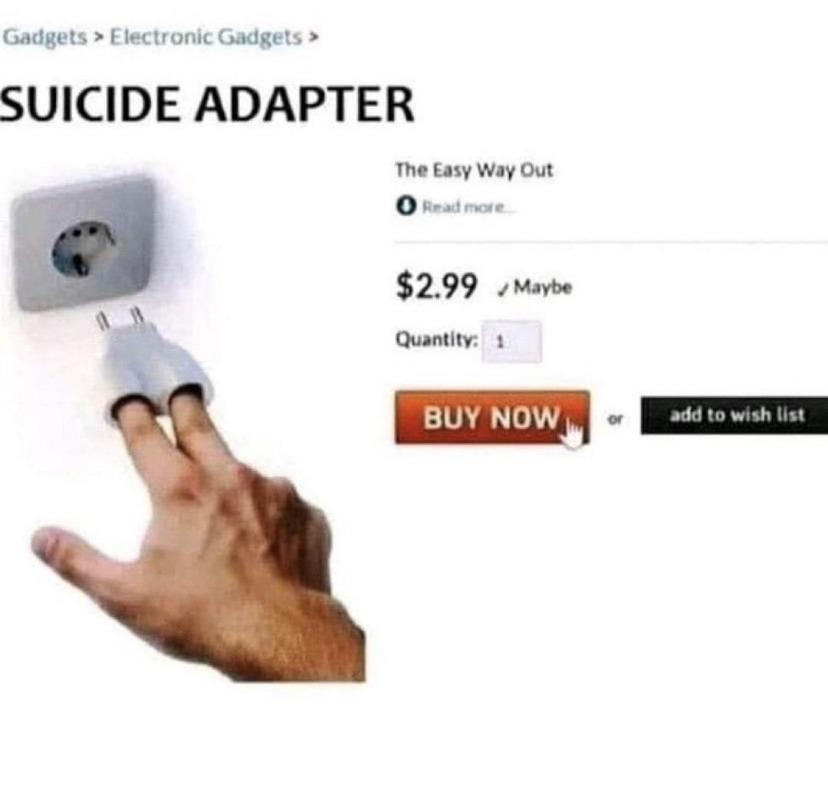 But the nice thing about quotes like this is that they apply to all sorts of places. Our opening example about negative carryover's a great one. After all, is there really any tragedy in starting to push those referrals back up the hill again?
Nope.
The real tragedy would be if you just gave up and decided the whole struggle was pointless.
So just keep on pushing.
__
(Featured image by SevenStorm JUHASZIMRUS via Pexels)
DISCLAIMER: This article was written by a third party contributor and does not reflect the opinion of Born2Invest, its management, staff or its associates. Please review our disclaimer for more information.
This article may include forward-looking statements. These forward-looking statements generally are identified by the words "believe," "project," "estimate," "become," "plan," "will," and similar expressions. These forward-looking statements involve known and unknown risks as well as uncertainties, including those discussed in the following cautionary statements and elsewhere in this article and on this site. Although the Company may believe that its expectations are based on reasonable assumptions, the actual results that the Company may achieve may differ materially from any forward-looking statements, which reflect the opinions of the management of the Company only as of the date hereof. Additionally, please make sure to read these important disclosures.