How to use social media to market your small business
A few years ago, it was hard to predict how big social media would become. Nowadays, it is not only a tool of entertainment but a mandatory marketing tool. As a small business owner, you might be well aware that social media has many nuances as to how it works. In this article, we will outline some tips on how you can efficiently use social media marketing for business purposes.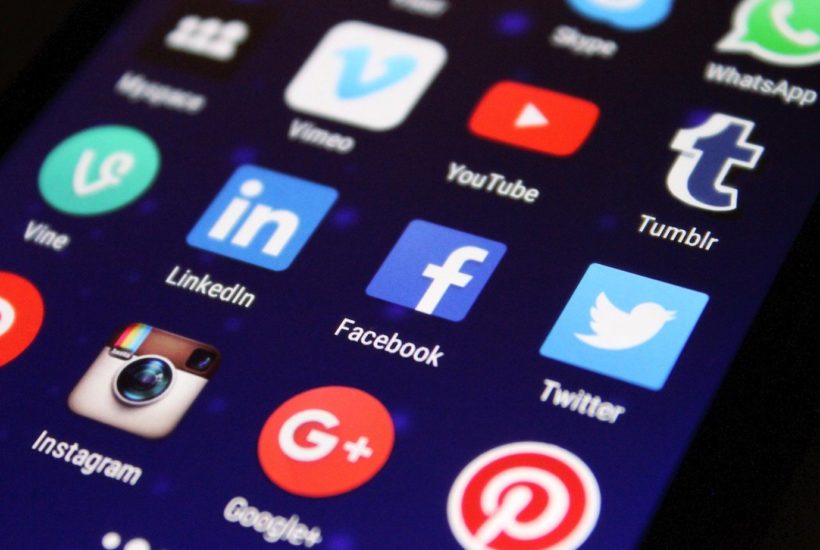 In 2020, social media is all the rage. Giants such as Facebook and Instagram have become more than just a place to gather inspiration and entertainment. If you are worth your salt as a business owner of any kind, you need to have a voice on social media. It simply gathers too much organic traffic to be ignored. It must be said that due to the incredible amounts of people and businesses active on social platforms, there is a lot of noise, and it can be hard to have your voice heard. To be efficient on social media, it is imperative to employ smart marketing for your business. Surely, the approaches of marketing for different businesses will vary, but one of the great potentials of social media is that even small companies can take off with just one viral post. On the other hand, a good plan of marketing for small business owners will gather interest slowly but surely, while chasing those moments that explode in popularity.
As for 2020, a completely extraordinary approach to marketing is needed. Since the pandemic has made many changes in all areas of life, we can use the so-called tactics of the Roman legion. Providing a quality service is obviously at the heart of a strong marketing campaign. However, without the right means of framing your product, it virtually does not exist in 2020. We would like to give you an overview of what marketing can do for a business, and the best marketing business models that work on social media.
Tips on Social Media marketing for small businesses
As a small business owner, you might be well aware that social media has many nuances as to how it works and the optimal strategies for monetizing influence. There are certain top trends that are good to understand the basics, which can be applied to your own particular endeavor. If you have already tried some of the generally known tactics that are said to work in promoting your business on social media but to no avail, we are here to strengthen your knowledge.
Be active on multiple platforms
It is understandable that as a small business owner, you might have your preferences on social media platforms, and these translate to your business accounts. However, successful marketing is a game with a large deal of time. To avail of all the possible customers that you could attract, you have to be on as many platforms as possible. These days, being only on Facebook is not acceptable. There are many other social media platforms to expand to, but the main, crucial ones are Instagram, Twitter, Youtube, LinkedIn, and Snapchat. Each platform has its own benefits; therefore, it is important to know who in specific you are targeting so that you can direct your focus accordingly. It is not advisable to put all your eggs in one basket, however. In case you would like to target younger clients, Instagram and Snapchat are ideal for that. LinkedIn is generally geared best for business to business marketing. Facebook and Youtube are so massive that it is hard to make generalizations, but they tend to be very mixed when it comes to their users. Create accounts on all the platforms, and see what works best for you as time goes by.
Create daily content
Once you have created accounts for your business on all the main platforms, it is crucial to stay active on them. Social media is snappy, and attention spans are not exactly elongating. To stay relevant, posting new content daily, or at least every other day, is imperative to keep gathering attention and new followers. In case someone stumbles upon your page, they won't like a page that has not put up anything new for weeks. Also, people who are already following your account should be catered to, so that you can build a personal connection with them, post by post. How you portray your company through your content is a very strong tool when it comes to marketing for a business and communicating your brand values. Social media is an excellent way to portray an ideal vision of your business, and that in itself will attract people who feel interested in it. May brands even employ social media agencies that prepare a specific, tailored marketing plan for businesses, and then carry it out via paid promotions and daily posts. If all the social media stuff is not something you feel comfortable with, hiring a company to do it for you is a great investment.
Provide value
To create the biggest impact with your social media posts, it is important to provide actual value to your followers and potential customers. This is a wide term, and there are no specifications that conclude what value will be, but this is a good thing. Value on social media allows for creativity and innovative thinking, in fact, this is excellent to stand out from the competition. Out of the box marketing ideas for businesses tend to be ones that are likely to catch a lot of attention and go viral. Quality content can range from information on your products and services to entertainment, explanation/educational videos, memes, inspirational quotes, and a lot more. Do not be afraid to get a little unconventional, as this is a fantastic way to stand out and attract attention.
Use social influencers
You may have heard of the term influencer. They are people who are likable enough to have gathered a following on social media, and they are seen as taste-makers. Their followers tend to have a genuine trust in what they say, and, therefore, applied business marketing becomes a word-to-mouth approach, albeit somewhat artificial. Influencer marketing is by far the fastest-growing method to attain new customers and followers, therefore it is a crucial avenue to invest in. Find social influencers that are pertinent to your business niche, and get in touch with them. A successful influencer marketing campaign can create staggering results in a very short period of time. If you are just starting out with your accounts, it can be an excellent way to get those first followers and get your business accounts lifted up from the ground. After you have an initial interest, the algorithms take over, and attaining new customers becomes a little easier due to recommendations, shared posts, and so on.
Social media marketing is ultimately a slow-burn if you want to ensure longevity for your company. If you have a well-formed business idea and thought out branding – some kind of success will inevitably come, it may just take time. Longer for some, shorter for others, all depending on how well you communicate and connect with people. You might hit the occasional viral post, which will give you an overall boost in interest, but just remember to stay at it diligently. Prepare for slower periods where you may not see staggering numbers – it is all part of the process, so don't become discouraged too quickly. If you have any tips on how-to-marketing for businesses, please share them in the comments below. We would love to hear your ideas!
—
(Featured image by LoboStudioHamburg via Pixabay)
DISCLAIMER: This article was written by a third party contributor and does not reflect the opinion of Born2Invest, its management, staff or its associates. Please review our disclaimer for more information.
This article may include forward-looking statements. These forward-looking statements generally are identified by the words "believe," "project," "estimate," "become," "plan," "will," and similar expressions. These forward-looking statements involve known and unknown risks as well as uncertainties, including those discussed in the following cautionary statements and elsewhere in this article and on this site. Although the Company may believe that its expectations are based on reasonable assumptions, the actual results that the Company may achieve may differ materially from any forward-looking statements, which reflect the opinions of the management of the Company only as of the date hereof. Additionally, please make sure to read these important disclosures.