How to utilize the power of content marketing storytelling for your business
Here are three easy ways to increase your social media engagement.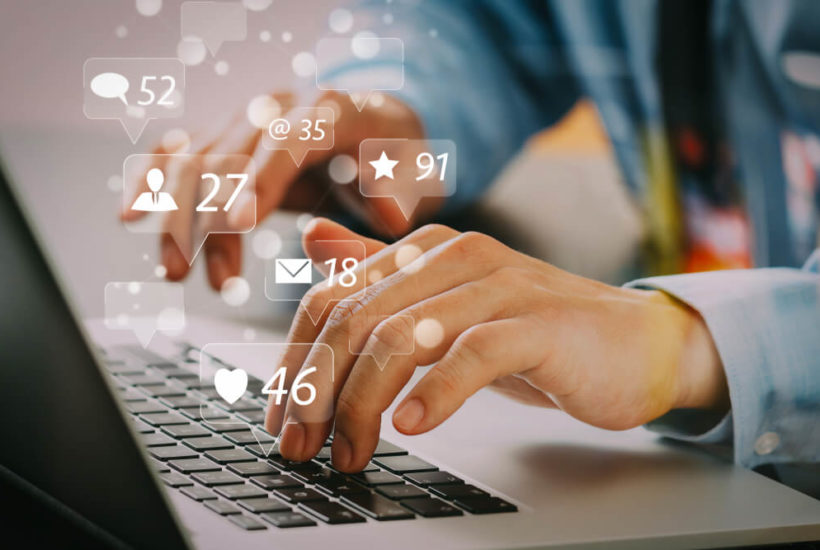 Once upon a time your social media marketing strategy was probably largely focused on sharing links to third-party content with your audience. Well, those days are over, and if you want to stand out in the crowded and noisy online environment, you need to focus on content marketing storytelling.
We all love a compelling story. Whether it's an adventure, comedy or fairy tale. Stories influence people's emotions, which we as marketers know can then influence buying decisions and brand loyalty.
According to Jennifer Aaker, a psychologist, and professor at Stanford University, stories are up to 22 times more memorable than facts.
Here's a great example of how a passionate story inspires, promotes and increases loyalty and social media engagement. SoulCycle is a trendy spinning studio that entices people to try out a fairly pricey class by using an emotional narrative.
This is also an example of brand positioning, but SoulCycle used it as a content piece across online platforms and on studio walls:
So how can you incorporate storytelling into your business marketing efforts? Here are three easy ways to get started with:
1. Lights, camera, engagement
One of the top ways to tell interesting stories is with video. I recently attended Social Media Marketing World in San Diego, and this was probably the biggest takeaway: you need to be focusing on video if you want to increase your social media engagement.
I know some people hate being in front of a camera, but there are a few ways to make it easier.
For example, if you're a life coach, you could create short videos answering common questions your clients face such as Am I in the right career? How can I be happier in my relationship?
It feels much more comfortable and natural to speak about what you know, and you might find yourself actually enjoying it.
You could sit in your office, outside with a cup of coffee…whatever puts you at ease and creates a nice aesthetic for people to look at.
If you're still shaking your head, how about creating videos that feature other experts (who aren't competitors) or using imagery and text to tell a short story? A life coach could share graphics with inspirational quotes set to music or shoot a beautiful sunrise and ask followers: What are you grateful for today?
Whether you're using Facebook Live or creating 15-second clips to share on Instagram, use the platforms your target audience does and start shooting!
2. Lose the links on Facebook
It's now common knowledge that Facebook limits the reach of your post if you include a link. When you share a post without a link, your engagement is much higher. We've seen his happen and have changed our Facebook marketing ways accordingly.
It's not just Facebook who doesn't want to see a bunch of links—it's your audience. People like to engage with a brand and have authentic conversations, not just be fed a steady stream of links to relevant content.
You can limit your links by creating videos with calls to action, focusing more on problems and solutions your product and services offer, and asking your followers questions they'll want to answer.
3. Add more humanness
I kept hearing the word "humanness" at the conference. It relates to the simple idea of creating a more authentic story by being yourself to connect with your audience.
Warby Parker is an affordable eyeglasses company that focused their brand positioning around humanness. They never marketed to their audience by saying something like "We sell cheap eyeglasses for the whole family!"
Instead, check out the story they used across all of their channels:
"Every idea starts with a problem. Ours was simple: glasses are too expensive. We were students when one of us lost his glasses on a backpacking trip. The cost of replacing them was so high that he spent the first semester of grad school without them, squinting and complaining. (We don't recommend this.) The rest of us had similar experiences, and we were amazed at how hard it was to find a pair of great frames that didn't leave our wallets bare. Where were the options?"
Remember, telling a story is not intended to be a sales tool! Your end goal is of course to grow leads and sales, but your intent should be building strong relationships with your customers and online community. If you do that well, the rest will follow.
(Featured image by everything possible via Shutterstock)
—
DISCLAIMER: This article expresses my own ideas and opinions. Any information I have shared are from sources that I believe to be reliable and accurate. I did not receive any financial compensation for writing this post, nor do I own any shares in any company I've mentioned. I encourage any reader to do their own diligent research first before making any investment decisions.