Why visitors insurance is important
The high cost of medical care has led to the emergence of a new kind of insurance.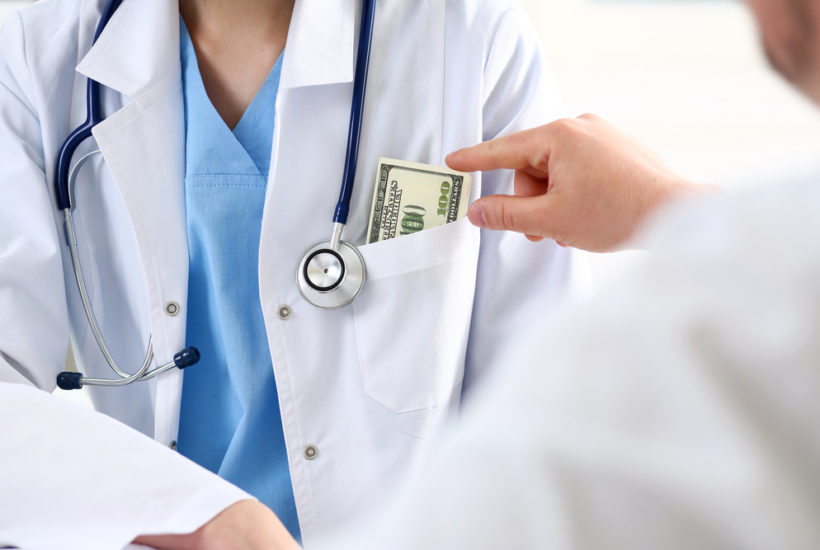 The soaring cost of medical care in the United States has created an emerging cottage industry a new kind of insurance. Whether you're traveling to America — or to any country with high healthcare costs — you might need this coverage. But what is visitors insurance?
The average American spends $10,348 per year on healthcare, according to the latest numbers from the U.S. Department of Health & Human Services. That's $3.3 trillion a year, or about 18% of the Gross Domestic Product. Only Switzerland and Norway come close to that kind of spending.
Understandably, visitors to the United States are shocked when they visit a doctor or hospital. A detour to the emergency room could push them into bankruptcy.
"Simply put, visitors insurance is another name for travel medical insurance," says Rajeev Shrivastava, CEO of VisitorsCoverage, an Insurtech company that sells travel insurance. "The term is most commonly used for visitors traveling to the United States who need medical coverage in the event of a medical emergency."
But the term "visitors insurance" can also apply more generally to anyone traveling abroad. So if you're headed to Europe this summer, you might be asking yourself, "What is visitors insurance?" and "When do I need it?" And if you do, where should you buy your coverage?
What is visitors insurance? Here are the two types of policies
"Visitors insurance typically includes travel medical plans which focus on protection for medical expenses that could occur while traveling in the U.S, due to the fact that medical care in the U.S. is often expensive compared to other countries throughout the world," explains Justin Tysdal, CEO of Seven Corners, a travel insurance site that sells visitors insurance.
Visitors coverage comes in two flavors. The first is scheduled benefit plan, which typically costs less up front but requires that you absorb more of the medical expense cost later if you need to claim. A scheduled benefit plan places a cap on for each service you may need.
"For example, if you were charged $100 for a physician visit, and the plan contained a $65 limit per visit, then the most the plan would pay is $65, and you would be responsible for the remaining $35 if you had already met your deductible and paid your coinsurance if applicable," explains Tysdal.
The second type of visitors coverage is the comprehensive plan, which doesn't contain fixed payment limits for each type of medical treatment. Instead, you select a medical maximum amount of coverage, and any covered expenses are paid out of that amount after you have paid your deductible and any coinsurance. Many comprehensive plans have a provider network that travelers can use to locate doctors and medical facilities close to their location. That's another reason comprehensive plans are becoming more popular.
By the way, if you're visiting the U.S. from abroad and considering a comprehensive plan, you need to select the option for travel including the United States when you request a quote. Pricing is typically a little higher for coverage in the U.S. than outside the country. You don't need visitors insurance if you live in the United States and are traveling domestically.
Do you need visitors insurance?
If you think you don't need visitors insurance, think again. As I noted earlier, the term "visitors insurance" doesn't just apply to international visitors coming to America. It's for anyone making an international trip. In other words, if you're headed somewhere out of the country for vacation, maybe you should consider visitors insurance.
"Visitors insurance is always recommended for international travel," says Shrivastava of VisitorsCoverage.com.
In other words, if you're asking, "What is visitors insurance?" you probably should be thinking about it.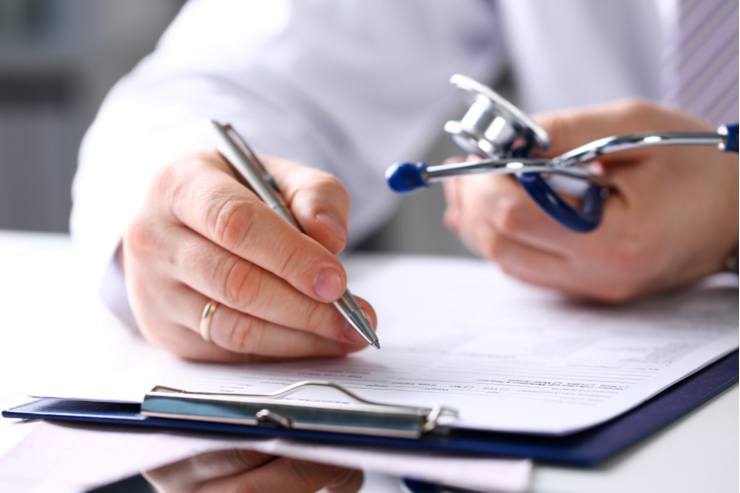 Indeed, some countries such as Cuba and the Schengen region — the 26 European states that have officially abolished all passport and all other types of border control at their borders — require certain citizens to have a visitors insurance policy to gain entry.
So how do you know if you need visitors insurance?
Just in case. When you are traveling to another country, there are always uncertainties. You'll want to be protected against any unforeseen medical emergencies that may occur during your travels.
If your trip needs to be insured. Just as every traveler is unique, so is every international trip. It is important to research your destination before you travel and take into account any risks that may be associated with the location or your planned activities while you are abroad.
When you're visiting a country where medical costs are high. America has some of the highest medical costs in the world, so visitors to the U.S. would want to make sure their policy included a high policy maximum. VisitorsCoverage.com recommends coverage of as much as $2 million or more. But if you are traveling to a country where medical costs aren't as high, you likely won't need as high a policy maximum.
U.S. citizens on Medicare. With very few exceptions, Medicare provides zero coverage outside the U.S.
Run your risk assessment. For example, if you're traveling to Africa for a safari, there are health risks such as malaria. Safaris often take place in remote areas, so you may need coverage for medical evacuation. If you're participating in a high-risk activity, you may need extra coverage in case you're injured. That can all add up to the need for visitors coverage.
Where to buy visitors insurance
Now that you've answered the question, "What is visitors insurance?" you're probably wondering, "Where can I buy it?" There are several reputable sources. They include:
Directly from a specialist. You can purchase a policy directly from companies such as VisitorsCoverage, which specializes in selling policies to U.S. immigrants and visitors. Other visitors insurance companies include G1G, INF Visitor Care, and InsuBuy.
Through your travel agent. A trusted travel advisor is always a good person to consult before a trip. Often agents know the best policies and can advise you on what kinds of coverage you need — and don't need. To find a good agent, check out the agent finder on the American Society of Travel Advisors' site.
But do you really need visitors coverage?
Whether you're headed to the United States or leaving, you might still be wondering whether visitors insurance is right for you. Maybe you checked out one of the sites and thought the price of coverage was too high. Or maybe you read the list of reasons for buying insurance and said to yourself, "It'll never happen to me."
My consumer advocacy organization, which specializes in helping travelers, receives hundreds of requests a week from travelers, many of whom fell ill while they were abroad. In about 90 percent of those cases, a reliable travel insurance policy could have helped — and may, as a matter of fact, have eliminated the problem entirely.
Travel insurance and visitors coverage is far from perfect. Not every claim is honored by an insurance company. Also, many policies exclude pre-existing medical conditions, pregnancy, childbirth, and preventive care, among other things. You have to read all the fine print in your policy to make sure you're covered.
But if you need to ask the question, "Do I need visitors insurance?" the answer is probably "yes."
(Featured image by Hanna Kuprevich via Shutterstock)
—
DISCLAIMER: This article expresses my own ideas and opinions. Any information I have shared are from sources that I believe to be reliable and accurate. I did not receive any financial compensation for writing this post, nor do I own any shares in any company I've mentioned. I encourage any reader to do their own diligent research first before making any investment decisions.