What new prospects emerging from bilateral cooperation between the Russian far east and China mean for Amur
The cross-border transportation links between China and Russia will be underway soon, same with regional trade and investments.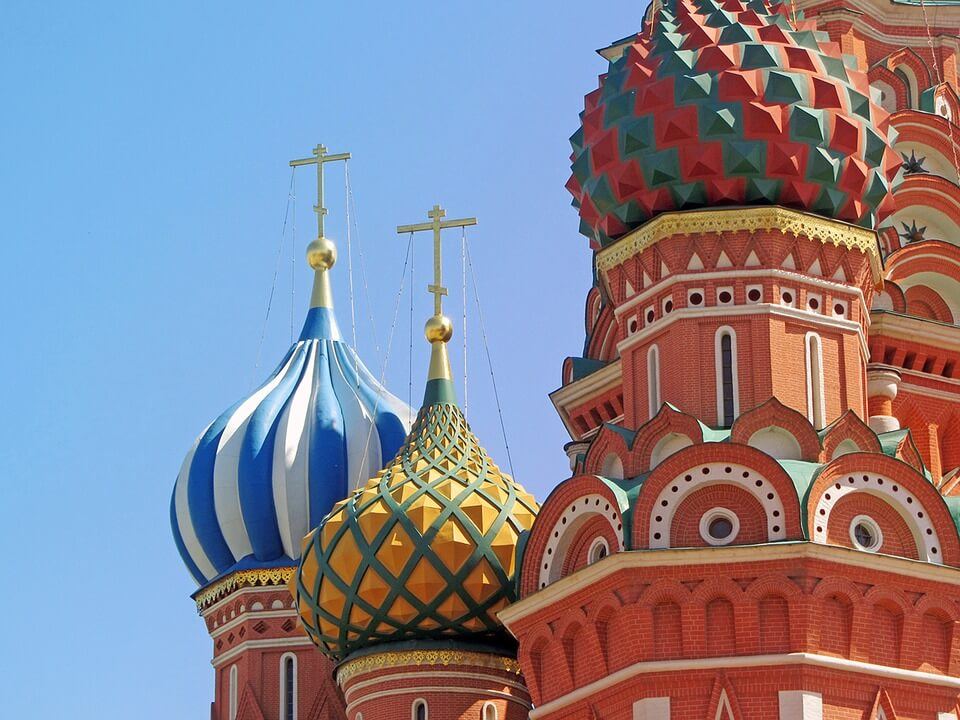 Those invested in Amur Minerals Corporation (LSE:AMC), a British company with a promising project in Russia's Amur Oblast region, have something to rejoice to: Apart from the approval of the company's mining license, it appears that the joint cooperation between China and the Russian Far East (RFE) is in full swing.
In a recent forum post on Interactive Investor, it was stated that the cross-border transportation links between the two countries, based on talks between the head of Minvostokrazvitiâ Alexander Galuška and Governor of China's Heilongjiang province, Lu Hao, will be underway soon, same with regional trade and investments.
Amur Minerals CEO: Securing licence 'just a matter of time'
Special attention was given on investments in Khabarovsk Krai, including the recently closed deal with other Asian economies such as Japan and Singapore. Case in point: Singapore's Baoli Bitumina aims to build a bitumen plant in the region and in March, the subsidiary of UK-based firm Denimotech Holdings announced it would be investing $2.7 billion in infrastructure projects. Baoli inked a memorandum of understanding (MOU) on trade, economic and investment cooperation with the Ministry of Development of the Far East at the Krasnoyarsk Economic Forum. Chinese residents also expressed interests in investing in Kanglassy in Yakutia (Sakha Republic) for the construction of a raw material production facility; and in the Amur Oblast, where Chinese investors would like to build a clinker production and refinery plant.
According to the Russian-American Business website, 47 percent of Russia's coal reserves can be found in Yakutia. The territory also hosts 35 percent of Eastern Siberia and RFE's natural gas and oil, and "supplies 98 percent of diamonds in Russia, 40 percent of tin, and 15 percent of gold." Meanwhile, Amur Oblast is not to be left behind with its picturesque trekking destinations, flora and fauna, and mineral resources that were reported to be worth some $400 billion. The local government of Amur also supplies timber to China and hydroelectric power plants, and offers foreign investors tax incentives and affordable leases to develop its industries.
RFE could also soon be the site of a community of Chinese immigrants sometime this year thanks to a program that offers residents "a free hectare of land" for farming and for establishing businesses, according to China Daily. Backed by Russian President Vladimir Putin, the program would help the RFE become a major exporter of green food to China. Russian Deputy Prime Minister Yury Trutnev came up with the program which aims to turn 614 million hectares of state-owned land in the RFE to productive land.
Should all these long-awaited deals roll into action, Amur Minerals would definitely benefit in terms of minimizing the cost of its operations and becoming more accessible to potential strategic partners from Asia. Amur chief executive Robin Young has earlier expressed his confidence that the company's Kun-Manie mine will draw the attention of Russia's "nickel-hungry Asian neighbor." And as capital inflow increase in the RFE and more investors rush in to see what's going on in the region, it's not far from the truth that Amur will likely capture the attention of this hoard of Chinese investors.
Amur Minerals' Kun-Manie mine sits on top of the Kun-Manie Massif, which is proven to be rich in sulphide nickel and copper based on earlier. The site, covered by Amur's exploration license, encompasses 950 square kilometers and is located 700 km northeast of the capital city of Blagoveshchensk situated on the Chinese border. Amur also noted that the site contains "economic amounts of sulphide nickel, copper, cobalt, platinum and palladium."
Explorations during the past ten years has determined the location of a "40 kilometre long by 2 kilometre wide structure called the Kurumkon Trend" at the site which hosts the primary occurrences of nickel and copper, thus making it the main target of the company's exploration and production activities.
According to Deal Street, what's going to further bolster trade relationships between the RFE and China is the "emergence of the Northern Sea Route and the potential of arctic shipping lines." The investment of Baoli in RFE is among the first of many to come in the region, given Russia's geopolitical issues with the European Union and North America.
A report on The Moscow Times earlier noted that the route is shorter and would definitely save Chinese companies bringing their exports to Europe and The Middle East time and fuel costs. Galushka also said to the news outlet that the route is "25 percent cheaper than the traditional one through Suez." It also said that the first commercial ships from China traversed the route in summer of 2013 and was able to reach their target 15 days earlier. Beijing's interest in the RFE was inspired by increasing trade turnover between Russia and China, which has grown to $90 billion and is forecasted to exceed $100 billion soon.
While RFE officials and Chinese companies with interest in the region are probably optimistic about the brewing partnerships, some analysts are not entirely happy about it. In his piece on the Foreign Policy Research Institute website, Rens Lee, a Senior Fellow of the Foreign Policy Research Institute and President of Global Advisory Services, saw Russia and the U.S. competing more to seek dominance over China on the RFE. Whether this would further complicate matters between the three countries, Lens maintained in his 2013 column that it was too early to tell.
"The United States and Russia's Far East are neighbors across the Pacific, just 58 miles apart at their closest continental points. As such, America and Russia share an objective common interest in preventing domination of the RFE – including indirect soft-power domination – by any outside power, and China is now the power in question," he wrote.
"Russia's current alignment with China, tailored to its geopolitical ambitions in the Asia-Pacific, naturally tends to obscure this reality; and America, for its part, doesn't yet take Russia seriously as a Pacific partner, economically or strategically. Yet America's highly-touted 'pivot' to Asia could modify these calculations," he added.
—   
This article may include forward-looking statements. These forward-looking statements generally are identified by the words "believe," "project," "estimate," "become," "plan," "will," and similar expressions. These forward-looking statements involve known and unknown risks as well as uncertainties, including those discussed in the following cautionary statements and elsewhere in this article and on this site. Although the Company may believe that its expectations are based on reasonable assumptions, the actual results that the Company may achieve may differ materially from any forward-looking statements, which reflect the opinions of the management of the Company only as of the date hereof. Additionally, please make sure to read these important disclosures.