White Mountain Titanium Investor Report
The Cerro Blanco exploration shows a promising 9 prospects, identified along a 4.5 km strike length.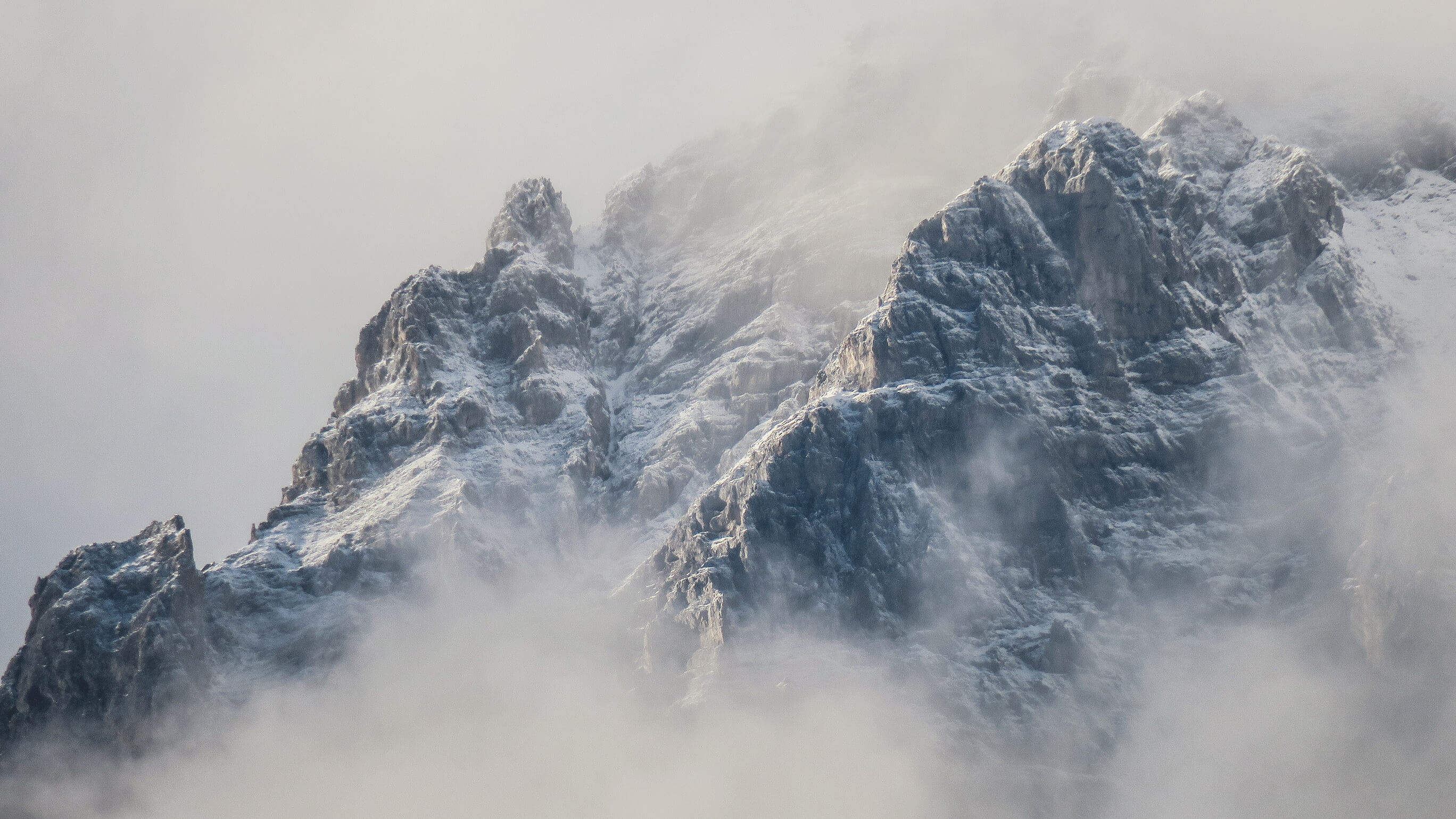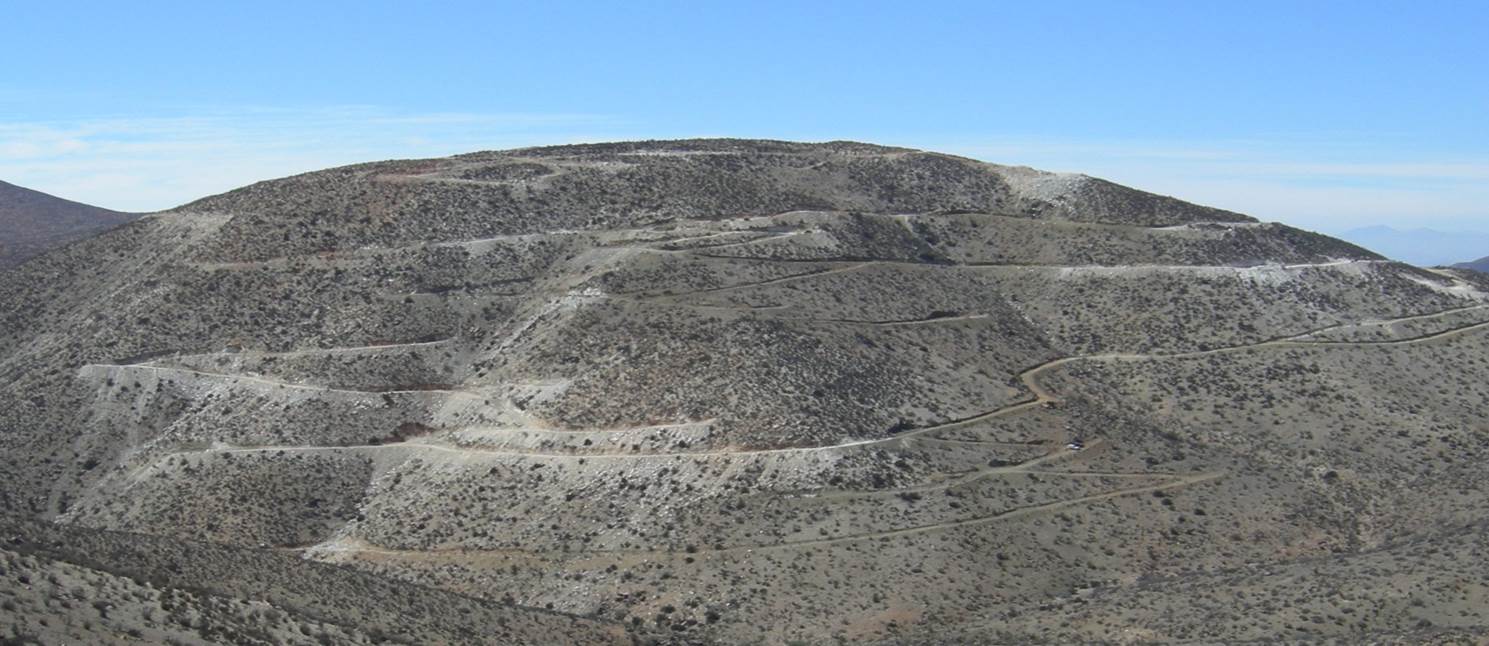 WHITE MOUNTAIN TITANIUM CORPORATION
Cerro Blanco : A New Source of High Grade Rutile in Chile
Technology Driven , Environmentally Responsible
www.wmtcorp.com OTCQB: WMTM
March 2015
Confidential Presentation – Not to be reproduced
White Mountain Titanium Corporation, © 2015
Safe Harbor
The information in this presentation, including oral comments, includes "forward-looking statements".  Because such forward-looking statements involve risks and uncertainties, there are important factors that could cause actual results to differ materially from those expressed or implied by such forward-looking statements. These factors include, but are not limited to, the impact of global events on the titanium and metals industry, global economic conditions, the competitive nature of the markets for specialty metals, and other risks and uncertainties included in the Company's filings with the Securities and Exchange Commission.  Actual results can differ materially from those forecasted or expected. Additional information concerning such factors is contained from time to time in the Company's Securities and Exchange Commission filings, copies of which can be obtained from the Company or the SEC's website.
Cautionary Note to U.S. Investors
The United States Securities and Exchange Commission permits mining companies, in their filings with the SEC, to disclose only those mineral deposits that a company can economically and legally extract or produce. We use certain terms in this presentation, such as "resources", "geologic resources" that the SEC guidelines strictly prohibit us from including in our filings with the SEC, U.S. residents are urged to consider our disclosure, and can review and obtain copies of these filings from the SEC's website.  White Mountain has no  proven or probable reserves as defined under SEC guidelines.
Capital Structure and Key Shareholders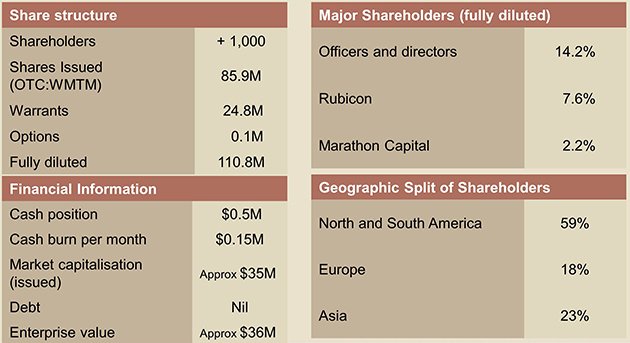 Company Overview
A development stage Company progressing its Cerro Blanco Natural Rutile project through BFS to Production
Cerro Blanco Project Location
At an elevation of 700 – 1,100 meters asl, the Project lies approximately 13 km south of the Huasco River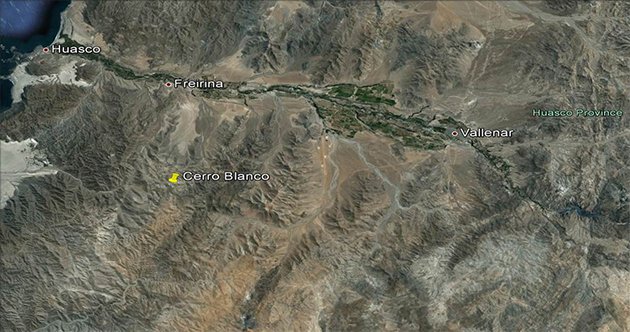 Regional Geology
Porphyry-style natural rutile mineralization hosted in an altered felsic granite within an iron-copper district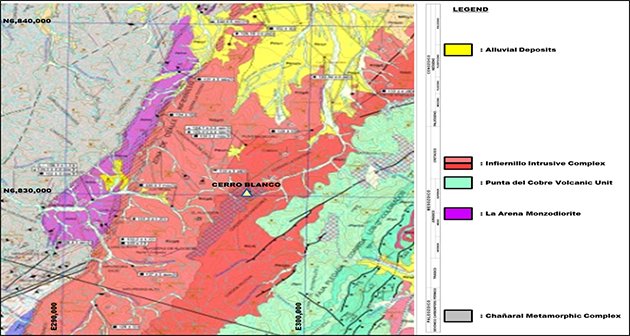 Mineralisation and Crystal Occurrence
Plum coloured, natural rutile crystals average 140 microns in size and occur in thick, mineralized units

Cerro Blanco Exploration Targets
Nine prospects have been identified along a 4.5 km strike length, five within the past 2 years; three recent discoveries contain grades at surface of up to 6% TiO2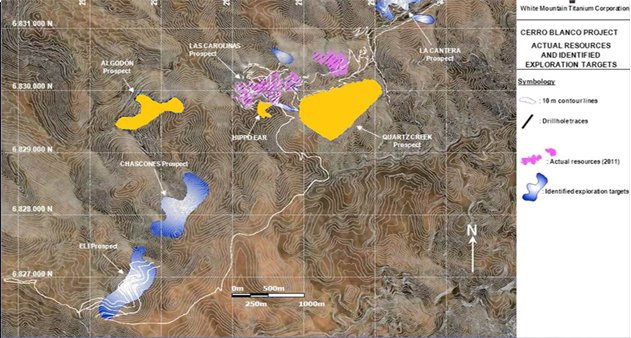 Cerro Blanco Project Resource Inventory
Inventory estimate based principally on Las Carolinas drill work : Behre Dolbear NI 43-101 report, July 2013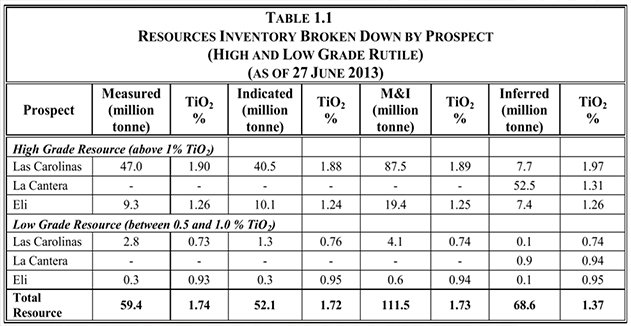 GENERAL LAYOUT – CERRO BLANCO PROJECT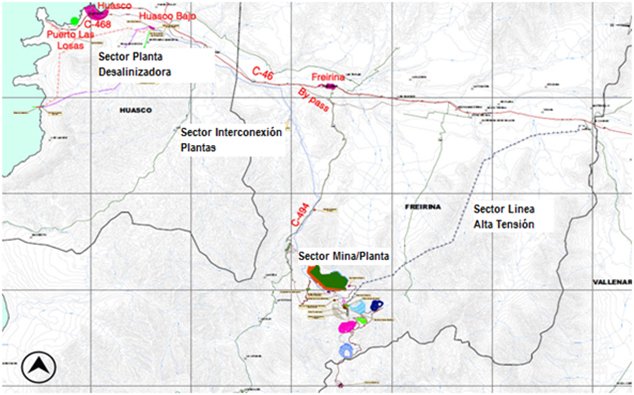 General Mine Layout
3 development sectorsLas Carolinas
Distal North – East
La CanterraHaulage Profile
Less than 800m to
Crusher and waste dumps
Mine Operation
Almost zero stripping ratio
Bench heights 10 m
Good condition for quality control, easy to identify transition between ore and waste
Mine Fleet:

Truck 200 tons
FEL 25 yd3
Drill PV-275
Auxiliary Equipment
LOM Mine Plan – Movement and Production

Cerro Blanco Project Metallurgy
Optimization / metallurgical testwork, extends back to 2005 and includes a 300mt, two stage piloting
2005-2007: Metallurgical Studies, SGS Lakefield, Canada:

General process scheme development
Metallurgical sample mapping
Feldspar recovery from tailings study
Grindability characteristics study

2009: Metallurgical Studies, SGS Lakefield, Canada:

Feldspar recovery optimization
Pilot Plant Stage 1 (gravity tables, tap water)
Pilot Plant Stage 2 (Knelson, spirals, sea water)

2011: Metallurgical Studies, SGS Lakefield, Canada :

Solid-liquid separation(concentrates, tailings)
Sodium feldspar recovery studies

2012-2014: Optimization Studies, Santiago, Chile :

Flotation reagent alternatives, pH studies
Improvements to gravity pre-concentration
Mining & Processing Flowsheet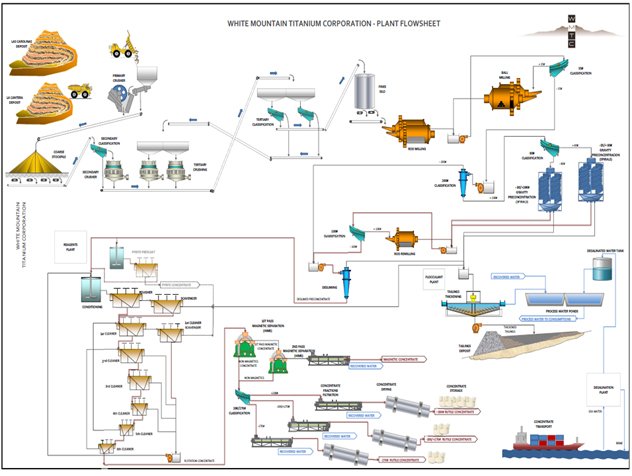 Cerro Blanco Project Plant Mass Balance
Flowsheet designed to minimize grinding, chemicals; maximize gravity separation, weight pull

Main On-site Equipment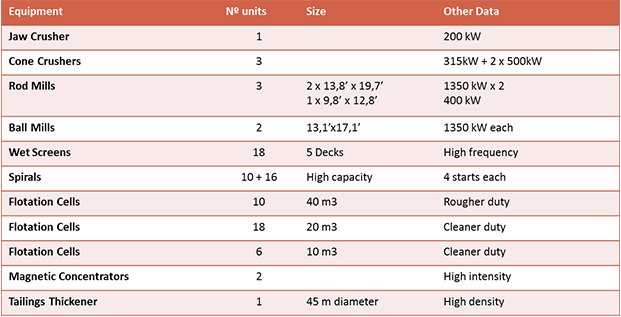 Rutile Specification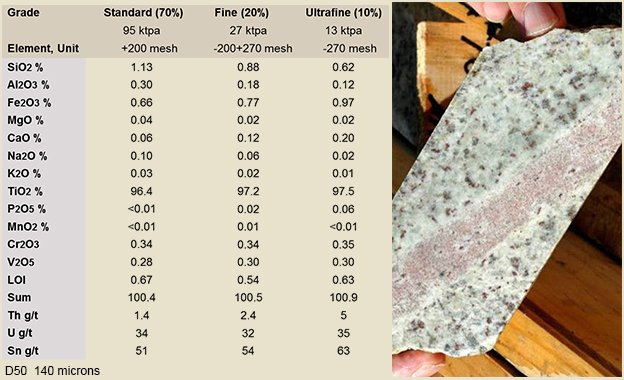 DESALINATION PLANT INSTALLATIONS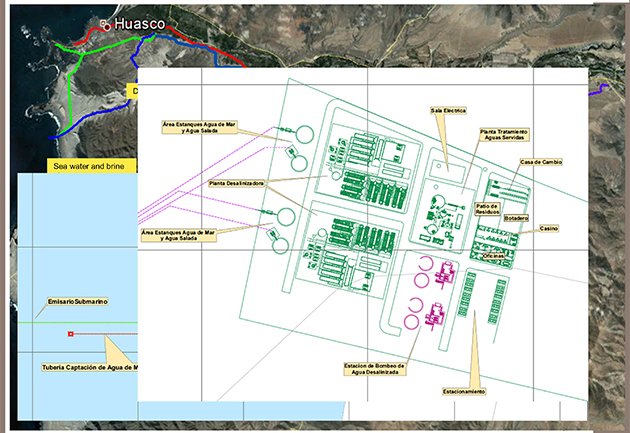 DESALINATION PLANT and WATER FLOW BALANCE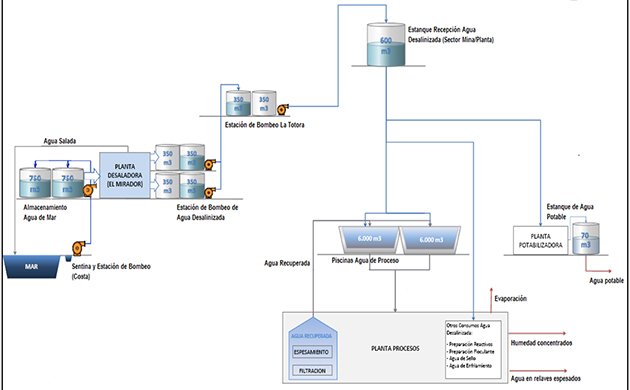 Cerro Blanco Project EIS Application
Baseline environmental monitoring, underway since 2006, provided basis for all encompassing application
Submitted
27 February 2013
1st Addenda
March 2014
+700 questions & comments
3rd Addenda
February 2015
– 75 questions & comments
Community Involvement
On-going
Community Consultation
On-going
Cerro Blanco Project Pathway / Timeline
Pathway
Receive EIS approval
Finance to BFS and / or
to Production based on:
Solo / Partner / Sell
Timeline
July 2013
Update Resource Inventory
Feb 2015
EIS – 3rd Addenda
Receive EIS approval
H1 2015
Drill test High Grade targets
Commence BFS
Complete process optimization
H2 2015
Decide BFS / Production Pathway