Why buying mining stocks before drilling is a good decision
When it comes to investing in mining companies, it's best to buy mining stocks before drilling begins or when a company is transitioning into production.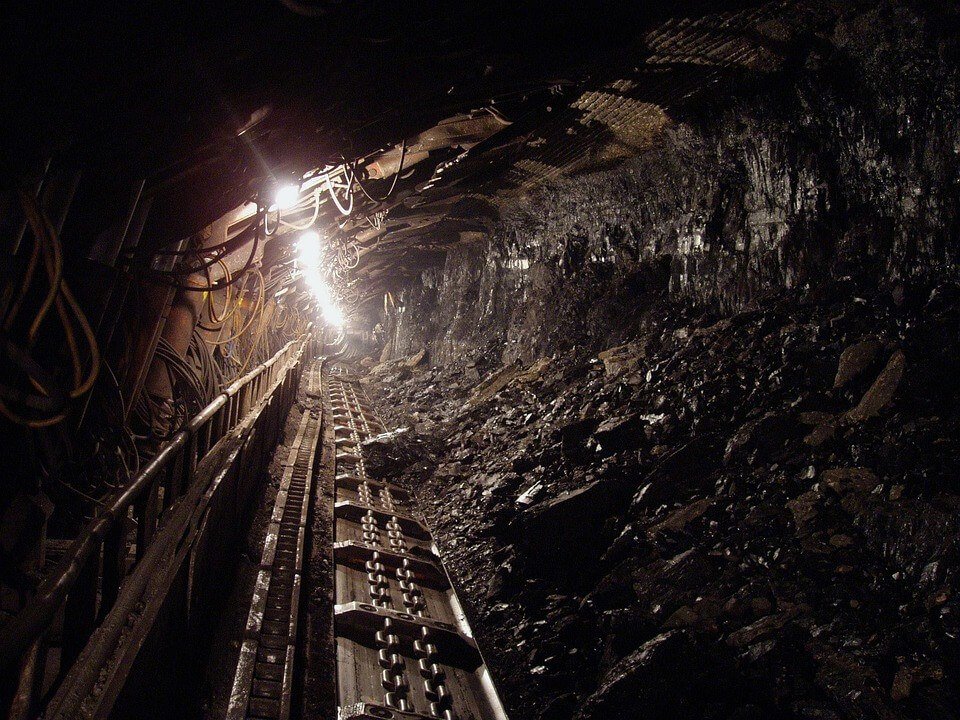 Intuition is an important role in investing. Following one's gut is important in making key financial decisions, as market trends change without fair warning.
When it comes to investing in mining companies, shareholders and potential investors are often presented with feasibility studies that lay out the financial future of the company.
The mining industry is worth hundreds of billions of dollars ($453 billion, to be exact), which is why so many people are jumping into the investment trend of putting money on mining companies. Ask any financial analyst about the best time to invest on a mine, and you'll most likely get two answers: that it's best to buy stocks before drilling begins or when a company is transitioning into production.
Betting on the success of a mining company before actual production could be risky, but then again, all kinds of financial successes always involve some kind of risk. One of the hurdles that investors need to face is the fact that hundreds of properties have to be drilled and examined for each ore body that is discovered. This could take years, meaning that gains from the investment might also take time.
Because of this, some investors decide to buy mining equities at a later time during a company's transitional period from being an exploration company to a pre-production company. Financial analysts say that buying stocks during the development and construction period has produced rewards with a favorable risk-reward ratio. Compared to buying stocks during the discovery period, construction period would entail a shorter wait and a higher chance of a huge payoff.
One good example of a mining that has recently shifted into being a pre-production company is Russia's Amur Minerals Corporation (AIM: AMC). The company has just been awarded a 20-year production license on May 22 and this recent development sent shares soaring to over 700 percent. Called a "Detailed Exploration and Production License," the permit will allow the company to extract its projected 67 million tons worth of nickel and copper. While this already seems such an abundant produce, the company believes its Kun-Manie deposit can still provide more.
Amur Minerals CEO: Securing licence 'just a matter of time'
According to finance expert Marin Katusa, if a junior mining company discovers a wide, high-grade asset, the rewards could come in quickly: as quick as months instead of years. Amur Minerals is sitting on one of the top 20 most abundant nickel sulphide deposits in the world and the company believes that Kun-Manie will have more nickel and copper as years go by. This makes the company bet on a highly profitable future and stockholders believe that this is a strong characteristic of the company. This fact already made company shares increase in a short amount of time, and it is demonstrated through its Standard & Poor's index that grew to 5.80 percent over the last month. CEO Robin Young stated that the company will deliver nickel to three of the top metal consuming nations in the world, which gives the company a steady stream of business in the next following years. This could also come in handy for the lessening supply of high-grade nickel, especially for China.
"We're taking a step from being an exploration into that being a potential large scale producer wherein we deliver nickel and copper into three of the top international metal consuming nations in the world, and that would be China, Japan, and South Korea," said Young in an interview published by Director's Talk.
Recently, the company released its project blueprint that stated its profitability rate between $0.71 billion and $1.44 billion. This move will further attract investors, as they are on their way to construct the mine. Financial experts have already hailed Amur Minerals as one of the hottest mining stocks to purchase, with several investment websites citing the company's potential to draw in lots of money in the following years. Peter Stephens, a financial author from The Motley Fool, praises the potential of the company to grow even more.
"The Kun-Manie project offers huge potential over many, many years and, in time, has the scope to turn Amur Minerals into a highly profitable business that posts excellent share price performance," wrote Stephens in his article for The Motley Fool.
Stephens added that pairing Amur Minerals with oil stocks such as BP is a good financial move since it is also the kind of stock that will most likely perform well in the future.
—   
This article may include forward-looking statements. These forward-looking statements generally are identified by the words "believe," "project," "estimate," "become," "plan," "will," and similar expressions. These forward-looking statements involve known and unknown risks as well as uncertainties, including those discussed in the following cautionary statements and elsewhere in this article and on this site. Although the Company may believe that its expectations are based on reasonable assumptions, the actual results that the Company may achieve may differ materially from any forward-looking statements, which reflect the opinions of the management of the Company only as of the date hereof. Additionally, please make sure to read these important disclosures.