Why investing in audio is the best thing that you can do right now
Sound is a necessity that many people have neglected in the past, but that trend is now changing as more and more individuals are understanding and harboring interest in the value of audio content.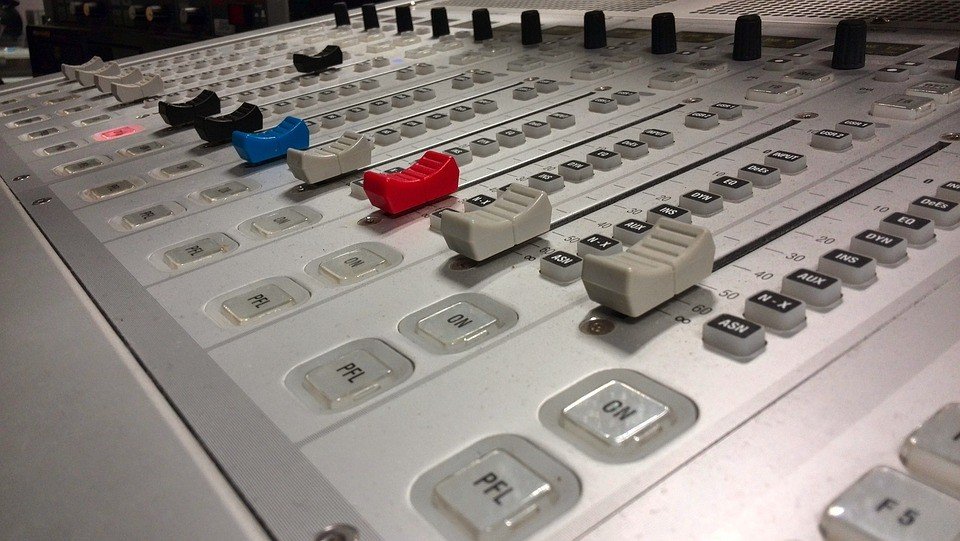 People rarely pay attention to the sounds that they hear on an everyday basis, but the truth is, no one can escape sound.
It is a powerful and omnipresent force that enables you to feel things even though you don't pay special attention to it. Why is that you can't get rid of the song stuck in your head, even if you don't know its title? And why would the world's quietest room drive you crazy in less than an hour?
According to Tyler Gray, one of the authors of "The Sonic Boom: How Sound Transforms the Way We Think, Feel, and Buy," sound can influence everything in one's life, from moods to purchasing decisions. "Once you recognize it, you can start to curate it—make a more informed choice on what you want to pay attention to, use, and harness," he said.
Gray gave examples of companies that have harnessed the power of sound in their brand. You will hear voiceovers in many areas of Disney theme parks. Audi makes sure that it engineers every sound that its cars make, as even the sound of an Audi car door closing signifies luxury.
Music never goes out of fashion either, although music delivery has evolved through the centuries. According to Edison Research and Triton Digital, an estimated 124 million Americans or 47 percent of the United States population have listened to online radio in the past month, majority of them falling within the 12-24 age group. Online radio also reaches an estimated 94 million people every week.
Many audio apps have also proliferated in the market, and many individuals often have more than one audio app in their mobile devices just to make sure that they have the right soundtrack for the moment. And it's not just music that people listen to—the current podcast renaissance serves as evidence for that fact.
Podcast listenership is certainly on an all-time high, as 15 percent of Americans have listened to podcasts in the last month, as opposed to only nine percent in 2008. Though podcasting is a hits-driven business, public radio producer Alex Blumberg believes that there's plenty of opportunity for growth in the spoken word medium.
"I think there's opportunities to understand what your audience wants, to understand what more they would want from you, to be able to provide some sort of digital experiences or services or products to them that they would want to consume, and I think that's very, very underdeveloped right now," he said in an interview with Venture Capital Dispatch.
He said that a product tie-in is one of the ways that podcasting can financially contribute to a business. "I think that there's a lot of things that you can be providing to people that they might enjoy and they would be willing to purchase," he said. Live events can also be a way to financially contribute to the business, as every business has a different way of interacting with its audience.
Another way of monetizing audio content is through the use of pre- and post-roll advertising, just like what Audioboom Group PLC (AIM: BOOM) is inserting into its content. Subtle insertion of these audio ads before the start of the podcast leaves audiences with no choice but to sit through it, especially if since Audioboom's ads are specifically tailored to the target audience. TargetSpot researchers have found out that almost 30 percent of digital radio listeners are less likely to turn off and change stations during advertisements than AM/FM listeners.
http://youtu.be/tk_SUwhb4nI
For all the growth prospects that audio content brings to the table, investors should think about putting audio tech and content stocks into their portfolio. Based on the recent numbers, it sure looks like the audio industry has nowhere to go but up.
_
This article may include forward-looking statements. These forward-looking statements generally are identified by the words "believe," "project," "estimate," "become," "plan," "will," and similar expressions. These forward-looking statements involve known and unknown risks as well as uncertainties, including those discussed in the following cautionary statements and elsewhere in this article and on this site. Although the Company may believe that its expectations are based on reasonable assumptions, the actual results that the Company may achieve may differ materially from any forward-looking statements, which reflect the opinions of the management of the Company only as of the date hereof. Additionally, please make sure to read these important disclosures.