How CXSports Can Find a Small Sports Promoter Guaranteed Sponsorships
When resources are tight and there are no guaranteed sponsorships, every small sports promoter faces a fierce uphill battle. But there are ways they can tip the odds in their favor. CXSports, a new sports marketing company, has come onto the market with one such solution, promising to help sports promoters, leagues, teams, and athletes find sponsors, engage with fans, and get paid.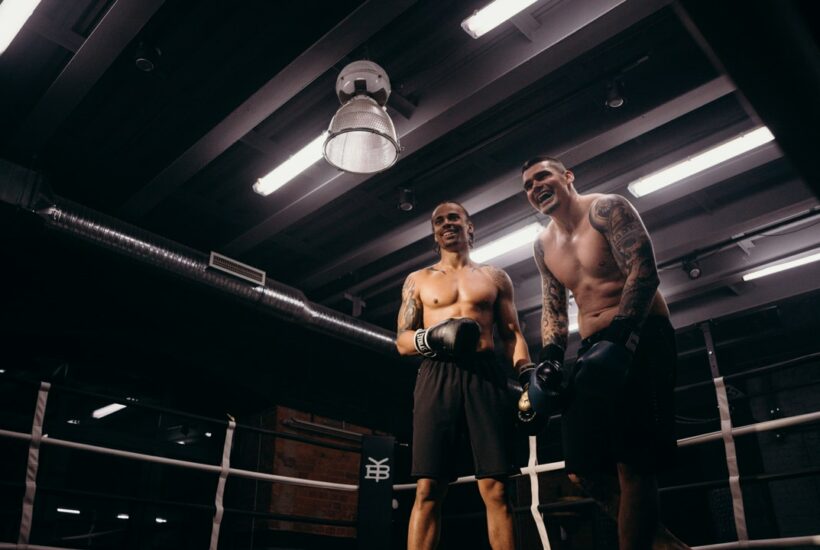 Trying to get off the ground as a small sports promoter is no small feat, especially when there aren't any guaranteed sponsorships. Many have tried, and almost as many have failed. But failure to keep a new league running isn't always due to a lack of know-how or industry experience. In fact, a quick survey of the sports promotions industry quickly reveals that new leagues and events are often the brainchildren of experienced sports and business professionals with years of experience.
But while knowledge and experience can go a long way, it's only partial compensation for many of the other tailwinds new sports promoters face in getting a league or event off the ground.
Indeed, on closer inspection, the primary hurdle most sports promotions face in their do-or-die early years is a simple lack of financial and human resources. There's only so much a small team with a limited budget can do.
Of course, that's not to say that there aren't solutions. Finding and landing sponsors, for one, is a surefire way to add credibility, increase resources, and improve runway — all factors that can make a big difference. But this is easier said than done. Or, at least, it was.
CXSports Offers Guaranteed Sponsorships
Recently, CXSports, a sports marketing company has come onto the market with a bold promise: guaranteed sponsorships for any eligible influencer, athlete, sports team, league, or promoter. It's a big promise which begs an even bigger question.
That question, of course, is "how?" How can a company offer guaranteed sponsorships when most of the companies actually providing the sponsorships wouldn't normally be prepared to take a risk on an unproven entity?
The answer is, in part, surprisingly simple. At least, it is on the surface. In reality, however, as with many tech products, the surface simplicity is the result of a well-thought-out product that hides its layers of complexity from the end-user. That is to say, while the concept is a rather simple one, implementing it in practice would normally take a whole lot of effort.
CXSports Offers Guaranteed Results for Sponsors
The key twist in the CXSports sponsorship model is that it doesn't ask sponsors for anything upfront. Instead, it enters into performance-based deals where the total value of any sponsorship is determined purely by the results CXSports and its clients can deliver. In other words, brands can get risk-free exposure to thousands of sports fans.
Of course, the concept is not a new one. Performance-based marketing has been around for a long time, perhaps having its origins in the classic door-to-door sales model where reps would earn a commission on the products they sold.
Of course, translating this model into sports promotion, athlete, and team sponsorships is a whole other kettle of fish. Even the biggest advertisers around have trouble when it comes time to attribute sales with where the marketing budget has been spent. It's simply too hard to track the end customer journey from "I saw a logo" to "I bought a product."
Leveraging Technology for Deep Performance Insights
When the internet arrived, it didn't take long for advertisers to realize they had a powerful new tool on their hands. Using the power of cookies, customized links, and other attribution techniques, it suddenly became a whole lot simpler to track where sales were coming from.
Indeed, the model has now become so successful that entire agencies have been built up around it. And many of the biggest companies also run their own in-house programs; Amazon being a prime example (excuse the pun).
But, of course, with more solutions comes more problems. Now the problem is how to create trackable brand impressions. It's all well and good to have an attributable link, but it doesn't solve the problem in many cases.
Applying the Performance-Based Marketing Model to Sports
Ignoring the fact that sticking a link on something like a sports jersey is not only weird but also unmemorable, there is still a problem with the performance-based model in sports: the Google problem. In other words, the average sports fan, upon seeing a logo on a team shirt, is probably just going to go to Google, search the company, and bypass the sponsored link altogether. Goodbye attribution.
At least, this would have been a problem if the internet was nothing more than Google.
The reality is that the internet is much more than a simple directory of company websites; it has become a primary source of entertainment, communication, and engagement. And this applies to sports teams, athletes, and sports promotions, too. Fans are spending most of their time engaging online — the ideal medium for placing attributable links.
Finding Sponsors and Putting Them Infront of Fans
If this all seems a little easy on the surface, that's because we've only seen the tip of the iceberg. Anyone can drop a few links around the internet. Finding sponsors and getting fans to engage with their links is the real difficulty.
This is where the CXSports solution promises to make a real impact — in solving the hard problems of sponsorship management and fan engagement.
Its solution begins with what it has called Money Pages, which are designed to be a hub of fan engagement. To these money pages, it then adds sponsored links from its curated network of sponsors. And then, it optimizes everything to match sponsors with sports promotions, athletes, and teams to maximize results for everyone involved.
From Theory to Practice with Triad Endeavour Sports & Entertainment
Most recently, CXSports has announced the signing of Triad Endeavour Sports & Entertainment to its platform, providing the perfect in-practice example to see how and why this all works.
For background, Triad Endeavour is an independent sport and entertainment promoter in the United Kingdom that is best known for its Ultimate Fight League (UFL) mixed martial arts event. And, despite some early success, it is still well and truly in its early stages, where financial and human resources are still stretched thin.
For this reason, CXSports' platform offers an appealing solution right from the get-go — a prebuilt platform with pre-sourced sponsors, all provided at zero cost on a rev-share basis.
What Triad Endeavour will get from this arrangement, of course, is its own dedicated Money Page on the CXSports network. This will give it a central hub where it can direct its online presence — a place where it can link to in its social media bios and captions, for example.
However, for a multifaceted entity like Triad Endeavour, it doesn't have to stop at a single money page. Rather, it has the opportunity to build out a network of hub and spoke pages, each with guaranteed sponsorships, where its fans stay deeply engaged. As an example, Triad Endeavour will be able to set up dedicated Money Pages for each of the athletes in its ULF promotion. These will then form a network of interlinked pages where, for example, a fan of one athlete can easily check out the page of another.
This kind of interaction is, of course, to be expected. Fans want to check out the competition and see who's competing in their favorite events, or against their favorite team/athlete. Money Pages takes maximum advantage of this by keeping all interactions within the same network of pages. This provides an alternative to the more traditional way where fans would split out across multiple websites, social media profiles and other online locations where sponsored links are less likely to succeed (or can't even be placed).
A First in Sports History?
Besides offering a platform where sports promoters, teams, and athletes can find sponsors and engage their fans, the real boon of CXSports is that it does it all for zero risk for both parties. Sponsors find a way to get zero-risk exposure to thousands of fans around the world. And resource-starved sports promoters, teams, and athletes get a no-cost, low-effort way to find guaranteed sponsorships, engage with fans, and get paid.
Gone are the headaches of chasing sponsors and developing ways to get fans to engage with those sponsors. Gone are the days when sponsors had to limit themselves to proven entities. In other words, everyone wins. Perhaps a first in sports history.
—
(Featured image by Cottonbro via Pexels)
DISCLAIMER: This article was written by a third party contributor and does not reflect the opinion of Born2Invest, its management, staff or its associates. Please review our disclaimer for more information.
This article may include forward-looking statements. These forward-looking statements generally are identified by the words "believe," "project," "estimate," "become," "plan," "will," and similar expressions. These forward-looking statements involve known and unknown risks as well as uncertainties, including those discussed in the following cautionary statements and elsewhere in this article and on this site. Although the Company may believe that its expectations are based on reasonable assumptions, the actual results that the Company may achieve may differ materially from any forward-looking statements, which reflect the opinions of the management of the Company only as of the date hereof. Additionally, please make sure to read these important disclosures.