How Sports Clubs Are Leaving Money Sitting on the Table: The Power of Micro-Influence
Many sports clubs and their players have some sort of online presence, even if it's just a handful of occasional social media posts. However, what many are failing to see is the earning power of this online presence, especially with the rise of micro-influencers in the world of online marketing. What this means is that sports clubs that take action now can quickly unlock new revenue streams.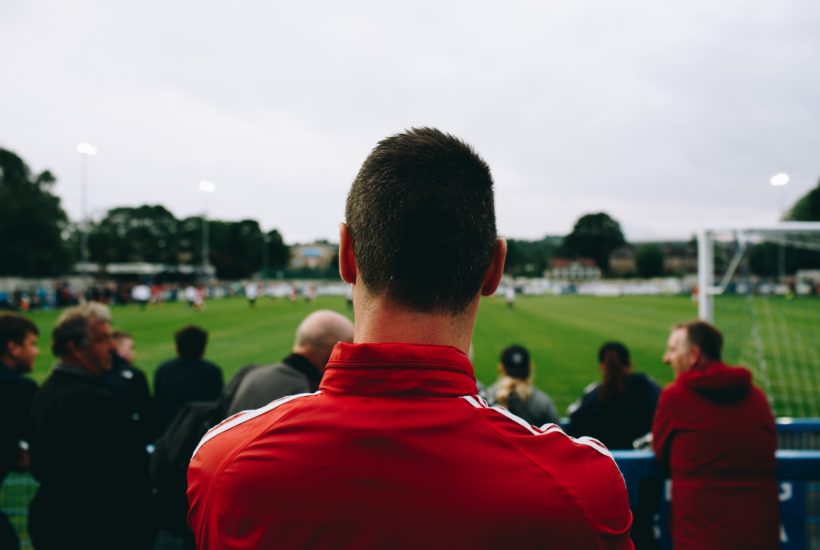 The world of technology and our online social interactions have progressed a long way over the last twenty years or so. We only need to witness the rise of so-called influencer marketing to attest to this.
So why are so many sports clubs and sports influencers still not taking advantage of this?
Sure, most now have some sort of online presence. At a minimum, many will at least have a Facebook and/or Instagram account which they occasionally update. However, this is usually just a fun thing that's done on the side to share a few pictures and updates.
But usually, the idea of monetizing this and using it as a fundraising tool seems like a distant dream. After all, that's the sort of stuff reserved for the world of mega-influencers with massive followers — players like David Beckham and Cristiano Ronaldo, right? Well, not quite.
What many don't realize is that bubbling away beneath the surface of the more obvious social media influencer activity is a big opportunity that's going untapped. Or, at least, it's going untapped by most sports clubs, and this is leaving millions of dollars worth of residual revenues for athletes and sports teams sitting on the table. 
What am I talking about? Let's find out.
How Micro-Influencers Are Raking in Serious Money
By now we all know that top brands pay out big money to superstar influencers in exchange for sponsored social media posts. David Beckham, for example, is estimated to make approximately $357,000 per Instagram post.
However, what most of us aren't so aware of is how much much money there is to be made as a nano- or micro-influencer (basically, anyone with an engaged social media follower base, no matter how small it may be).
Indeed, as the world of online marketing matures and consumers start looking for more relevant content coupled with more personal connections to the brands they support, major brands are beginning to actively seek out micro-influencers.
To give one of the canonical examples of this sort of marketing, take a look at a Sperry shoe campaign from 2016. Here, Sperry recruited a hundred or so accounts from Instagram using their follower engagement and audience relevance as their main influencer selection metric. This was a big break from the trend of measuring influence simply by sheer audience size. The advantage of this, as Sperry discovered, is that the impact coming from a more engaged audience more than makes up for the relatively diminutive audience size of its influencers.
This isn't an isolated example either. A quick search will reveal that there are now thousands of small-time social media users who are now monetizing their niche influence. And these aren't necessarily big accounts either, with many only having follower counts of maybe a couple of thousand.
So what are the secrets to their success?
Why Micro-Influencing Pays
What many of us might not realize immediately is that, while celebrity influencers might be able to boast mega followings, real engagement with their posts is often quite low. Scroll deep through the comments on a celebrity post and quite often you'll find a lot of the 'engagement' is nothing but spam comments from self-promotional accounts.
But brands realize this, and it's one of the reasons that seeking out micro-influencers is becoming such a thing—smaller accounts usually have a much more engaged following.
And, what's more, in addition to higher engagement, smaller accounts also have a much stronger bond with their followers, leading to much higher trust.
These two points are really important—the higher engagement and trust that smaller accounts garner means that every post impression has a far higher impact, meaning that the earning potential per follower is exponentially higher.
What Sports Clubs Can Learn from This
If we put two and two together, there's an opportunity that's becoming evident here.
Many sports clubs already qualify as micro-influencers, even with the haphazard effort many put into creating an online presence. And the same can be said for a lot of their players — people who not only have stronger followings than the average person, but are also influential members of their community.
What this means is that, with the right connections, many sports clubs and players are in a position to start monetizing their online communities without even doing any additional work.
And, if they do want to up the ante with their social media and websites, the earnings potential goes way up.
Are There Any Examples of Sports Clubs Doing This in the Wild?
Finding examples of sports clubs and players outside of the big professional leagues who are engaging in influencer marketing is still quite rare. But that's not to say it's not to say that it can't be done — it can, and it should.
In fact, at this very moment, CXSports, a new sports monetization and fundraising platform, is gearing up to make these opportunities a reality for any sports club or player who wants them, no matter how small and amateur they may be.
To do this, CXSports has built out a SaaS 2.0 platform (more on what this 2.0 means later) which provides a suite of monetization modules all at no cost. In short, this allows sports teams and clubs to unlock the earnings potential of their online presence in a risk-free way, largely without doing much more than they already are — posting content and engaging with fans.
The Root Problem CXSports Is Tackling
In the words of CXSports' first brand ambassador (who also happened to become a client), Liam Messam, "CXSports' monetization solutions provide a concrete and actionable response to what ails us influencers: the lack of credible sponsorship opportunities that can subsidize the content that we publish."
That just about sums up the major problem with saying "sports clubs should monetize their online presence." The reality is, while the opportunities exist, it's not so easy if they want to go it alone; the downside of trying to become an online influencer is that it essentially becomes a business — brand deals need to be generated, stakeholder relationships managed, etc., etc.
The only other alternative to going it alone is (or, at least, was) to hire a professional agency to do it for you. But when budgets are already limited, taking a gamble on this approach is more or less out of the question for many.
How CXSports' SaaS 2.0 Platform Solves the Monetization Problem
The above problem is precisely that which gave birth to CXSports, and it's exactly what its SaaS 2.0 platform tackles, offering clubs and players opportunities to monetize their influence through a zero-risk platform.
An example of its approach here is in one of its tools — a free club/player profile page for each of its clients.
First and foremost, what this does is provide an opportunity for clubs and players to valorize themselves. Here they have a space to tell their story, highlight their achievements, and document their history. In short, this is the sort of thing that makes the perfect social media bio link.
From this, CXSports then provides its clients with a range of brand partnerships and affiliate marketing options that they can promote on their profile page. Here all the player or club has to do is activate the module — a simple process that requires no effort. This then allows them to earn potential affiliate revenues on every visitor to their profile, creating long-lasting residual income for next-to-zero additional work. All brand deals and account management headaches are taken care of by CXSports.
What's more, this is all done at zero cost to the player.
This is where the SaaS 2.0 part comes in — a moniker that was chosen to illustrate that, while CXSports is a SaaS at heart, its revenue model is radically different. Here, instead of charging its clients upfront and/or monthly fees, it instead shares in the revenue each of them generates, taking a small percentage to cover platform costs.
Taking It Up a Notch to Unlock Big Revenues for Sports Clubs
For clubs and athletes that want to, CXSports can help grow their earning potential well beyond the latent, untapped potential they're already sitting on. And, again, while this might sound like another case of 'easier said than done,' it's a challenge that CXSports is well-equipped to tackle.
To do this, CXSports is packaging up years of sporting and digital media expertise into an extended range of tools and services specifically built for sports clubs. This includes everything from expanding online presence through organic social media follower growth, search engine optimization of the players'/teams' websites, the establishment of online merchandise stores, sponsor outreach, and even a full re-brand if needed.
Of course, these package components are all optional — the entire platform is built to be modular. Thus, if a player/club just wants a quick monetization tool to throw in their social media bio link (like the previously-described profile page), then that's all they have to sign up for.
In any case, whatever level of engagement sports clubs wish to have with CXSports, the message here is clear: the days of the micro-influencer are here, and it's time sports clubs started using their influence to their financial advantage.
__
(Featured image by Richard Boyle via Unsplash)
DISCLAIMER: This article was written by a third party contributor and does not reflect the opinion of Born2Invest, its management, staff or its associates. Please review our disclaimer for more information.
This article may include forward-looking statements. These forward-looking statements generally are identified by the words "believe," "project," "estimate," "become," "plan," "will," and similar expressions. These forward-looking statements involve known and unknown risks as well as uncertainties, including those discussed in the following cautionary statements and elsewhere in this article and on this site. Although the Company may believe that its expectations are based on reasonable assumptions, the actual results that the Company may achieve may differ materially from any forward-looking statements, which reflect the opinions of the management of the Company only as of the date hereof. Additionally, please make sure to read these important disclosures.