10 reasons why you should start investing in SEO for your business success in 2020
One of the most straightforward reasons a business needs to start SEO is that most consumers prefer to choose the best results that are not paid for – there's no better way to define SEO. A website that ranks at the top of the search engine first page will likely attract more customers. But websites on the second page or third page get almost zero purchases as they are less visible.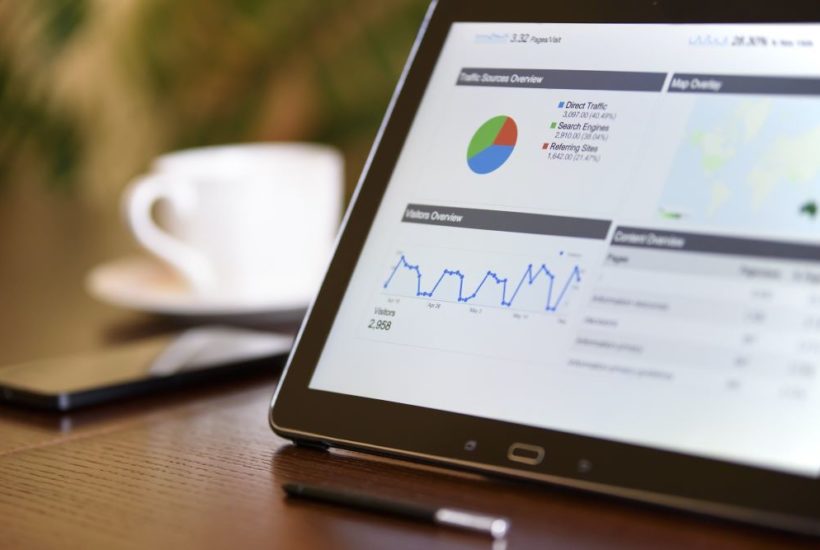 People that are into digital marketing or those promoting businesses online are more familiar with SEO. However, many people still aren't. Some business owners ignorantly think that they don't need an SEO strategy for their business growth. But it's because they don't understand what it is and its benefits. So, here are ten reasons why you should start SEO business in 2020.  
SEO builds trust
When people look through search engines online, the most visited sites are usually those topping the search results. More than half of all search engine result clicks are on the first page. A website that ranks first or second is usually more attractive for searchers. People think that results topping the webpages are from the top brands. Your business gets more credibility with a high rank. If you have a substantial presence on the web, you'll have a high-rank result.
Long term business strategy
It can take a lot of time to get your website to top search engine results. You have to strategize for your website to rank well relentlessly. But once you are ranked top, it is even more difficult for you to rank lower. It requires a lot to create quality content that fulfills all search engine parameters, among other similar topics.
The fact that there are more businesses online now than in previous years makes it more difficult. But you can achieve this feat with an SEO company using the best practices and strategies. Your website will remain at the top for a long while once you get it to the top of the search engine.
Increases social media following
SEO increases your business's visibility on social media, which will boost your website's organic traffic. SEO and social media work hand in hand to promote your business's popularity.  
A high ranking website will likely get more purchase. A user might buy from an eCommerce website and decide to follow the business on social media.
For example, someone might buy an iPhone and start to follow the apple social media pages. The reason why customers do this is so to associate themselves with the brand. This also helps them to know about other products that the business has.
Increase in purchase
A website that ranks at the top of the search engine first page will likely attract more customers. But websites on the second page or third page get almost zero purchases as they are less visible.
Most retailers claim that SEO is beneficial for increasing a business's sales in comparison to PPC. Having a website with information that can answer user queries is essential to increase the brand's visibility to the user. It is easier to provide your audience with information if you understand them. Once a consumer becomes satisfied with the information, they are likely to make the purchase.
It is cheaper in comparison to paid advertisements.
For instance, PPC is an advertising strategy that's paid for in which the advertising company pays a particular amount for every click that they get. They make this payment to the search engine owners that projects the website on top of search results.
On the other hand, SEO generates free traffic for the business. With the right SEO strategy, businesses can get the same results with paid advertisements without paying for the clicks. This way, your business is visible to potential customers without you paying for it.
SEO increases ROI
A business's ROI is their profit or loss over a particular investment. While many companies might outsource their SEO to professional agencies or do it by themselves, they fail to understand that the results will not be immediate. It is something that takes time before it starts to materialize. SEO can increase your website's click-through rate, and this means more traffic to your website. As the website gets more traffic, there will be an increase in sales, which will lead to a rise in ROI.
Consumer settles for organic search results.
One of the most straightforward reasons a business needs to start SEO is that most consumers prefer to choose the best results that are not paid for – there's no better way to define SEO.
Most clicks on result pages go to the results that are top three. The reason for this is that an average user is looking to get their results very quickly. And the top rated pages assure them that the products they are getting are from an established brand. This will lead to many people visiting the website and also liking the services that they offer.
Businesses get more help from the internet than in other industries.
Businesses do not run the same way they used to decades ago. This has changed completely, thanks to the internet. Before the internet, buying and selling took place only within a locality. So, the business was restricted to their local areas. Advertisements were also very minimal with banners, flyers, newspaper ads, and television means of promotion.
However, a new dimension came into the commerce industry with the internet. Today, both large and small firms can sell their products to anyone worldwide and also to anyone in their country over the internet. So, there is no restriction on selling within a locality. But for businesses to maximize this freedom, they have to be visible and be at the top of search engine results, and this can only happen with the use of SEO.
A good SEO shows a good user experience.
The user experience of a website plays a significant role in the website's search engine ranking. A website that ranks high is one that offers an excellent user experience. For this to happen, the website must be user-friendly and easy to navigate.
The primary focus for Google is for websites to be designed for mobile use. This is something that businesses have to ensure on their website. This is even more important now that most internet users browse the internet with their mobile devices as they research different services. A website with simple and relevant information with videos and images improves the organic traffic on your site.
SEO gives businesses a competitive edge over the competition
In the business world, competition for businesses to generate sales over other companies is stiff. Today, businesses now have a website irrespective of the scale of the business. The websites are used for managing the activities of the business. So, a business that is looking to generate more sales than its competitors knows that they have their work cut out to rank higher than their competition.
SEO has one significant advantage because it allows even small businesses to get a large market share.
Conclusion
It isn't as easy as it sounds like implementing SEO because of the amount of available data on the internet and the guidelines people have to follow. But in the end, the result is equally satisfying. You can't rank high on Google with heavy use of keywords. Google's algorithm change has hit many companies. Beyond just keywords, it is essential to consider the users' query's intention to rank high on Google. After accomplishing the website for your business, you will notice an exponential increase in your sales and traffic.
_
(Image by Photo Mix via Pixabay)
DISCLAIMER: This article was written by a third party contributor and does not reflect the opinion of Born2Invest, its management, staff or its associates. Please review our disclaimer for more information.
This article may include forward-looking statements. These forward-looking statements generally are identified by the words "believe," "project," "estimate," "become," "plan," "will," and similar expressions. These forward-looking statements involve known and unknown risks as well as uncertainties, including those discussed in the following cautionary statements and elsewhere in this article and on this site. Although the Company may believe that its expectations are based on reasonable assumptions, the actual results that the Company may achieve may differ materially from any forward-looking statements, which reflect the opinions of the management of the Company only as of the date hereof. Additionally, please make sure to read these important disclosures.