The TopRanked.io Weekly Digest: What's Hot in Affiliate Marketing [1xBet Partners Review]
This week we dig into the one big lesson we can learn from Elon Musk that no one else is talking about — the 1x principle. And no, we're not just talking about 1xBet (this week's affiliate program of the week). We're talking about destroying the Pareto principle and the myth of 10x-ing stuff. We'll also take a look at Pinterest's new algorithm and how you can make money off the Pickleball craze.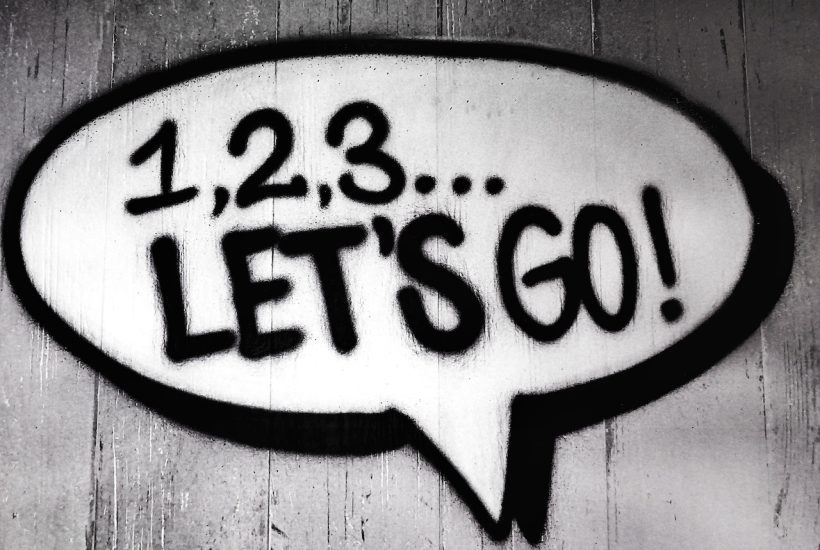 I don't have data to back this up. But I'm still gonna go out on a limb and say it.
There's a good whack of our readership who are into the OG of meme-trepreneurialism — Elon Musk.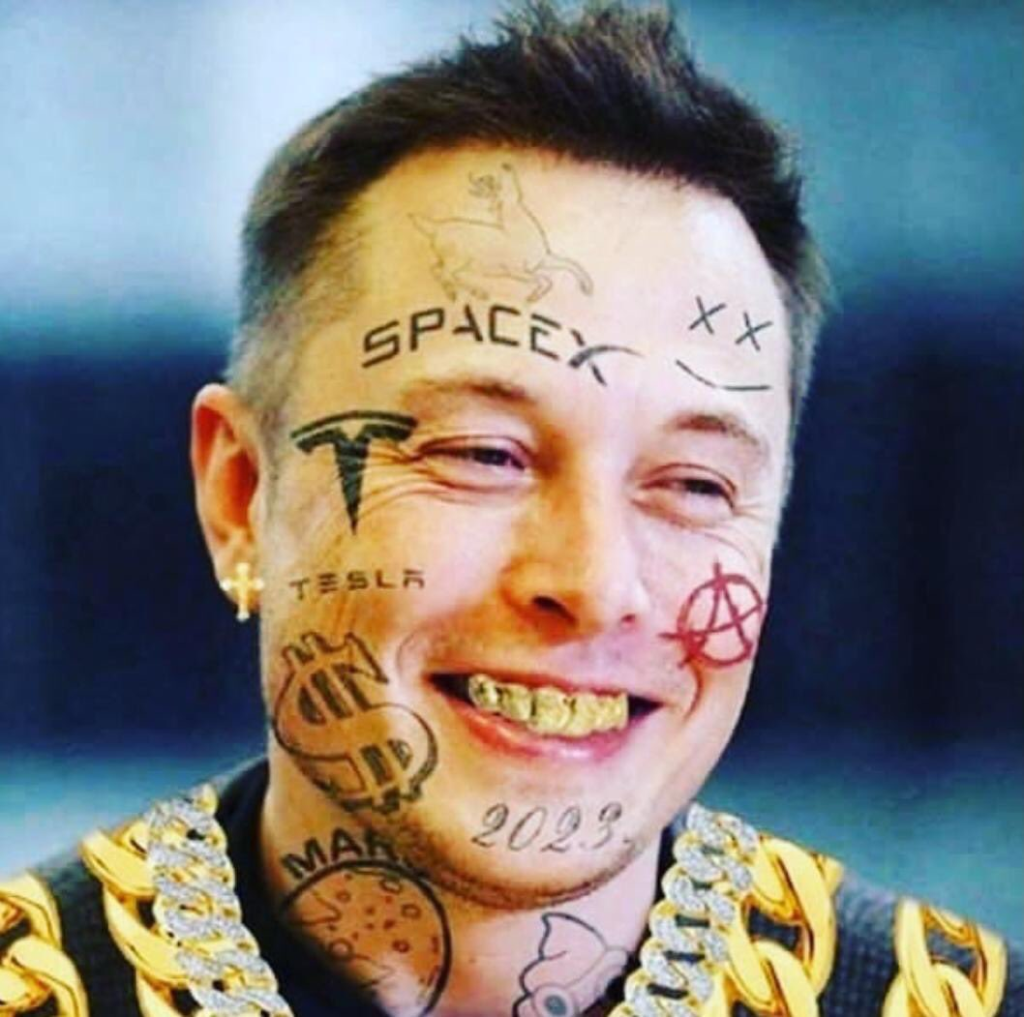 Now, I know. Bold claim.
But it makes sense, right?
After all, the man's achieved so much that there are bound to be a thousand lessons he can teach us all. So who wouldn't want to learn from him?
I mean, heck, he can even teach you to smile backward if you want.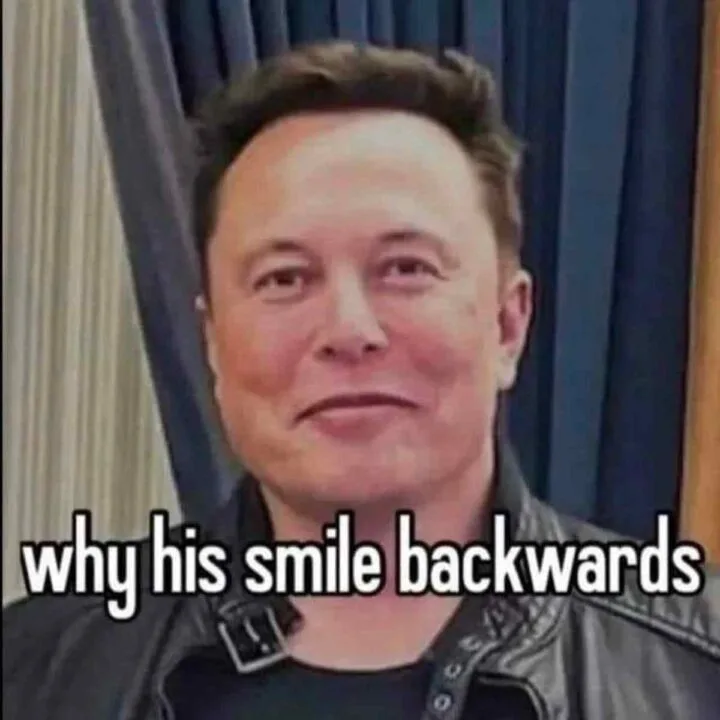 So, this week, I thought we should open with a little something for our Elon fans.
I'm going to teach you the #1 lesson he's got to teach — a lesson that no one else is teaching.
Here it is:
So what's the lesson?
Easy.
Instead of trying to 1000x everything, sometimes all you need is 1x.
And if you don't believe me, let me prove it to you with this week's affiliate program of the week.
Topranked.io Affiliate Program of the Week — 1xBet
Alright, let me prove to you that all you need sometimes is to 1x something by introducing you to none other that 1xBet — our affiliate program of the week.

Here's What 1XBet Is All About
1xBet, as the name suggests, is about betting. Sports betting, to be specific.
That means 1xBet is perfect for anyone promoting to sports traffic, whether that be baseball, soccer, or even pickleball (pay attention to this one — more on this in the news section).
1xBet also has a solid casino offering, too, if that's your thing. But, from the name and general branding, it's pretty clear that sports betting is the main 1xBet focus.
And, in case it wasn't obvious, the affiliate side of 1xBet is all about making you some money. So let's take a look at just how much you can expect to make with 1xBet.
1XBet Affiliate Commissions & Payments
1xBet pays solid lifetime rev share commissions that start out at 25% and work up to 40% as you grow.
Getting there shouldn't be too hard, either, so long as you have the traffic — 1xBet converts solidly, with an average of 40% of all registrations becoming first-time depositors.
As for payments, 1xBet has a few too many options to list (200 in total). Basically, no matter where you are in the world, 1xBet probably has a way to get you paid.
Also, the minimum payout is so low it basically doesn't exist ($30).
Here's Why 1XBet Is All You Need
While the 1xBet sports book, casino, and affiliate program are all competitive, there's one big thing that sets 1xBet apart from the competition.
We already hinted at it above, when we dropped the 40% conversion ratio stat. What we didn't do was point out why that stat was so high.
Here's a couple of handful of visual hints: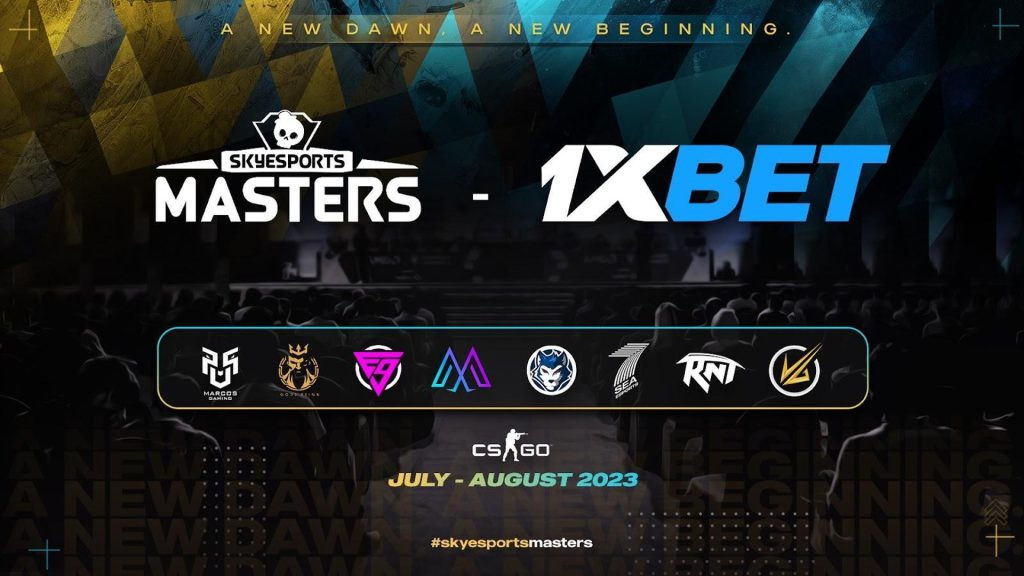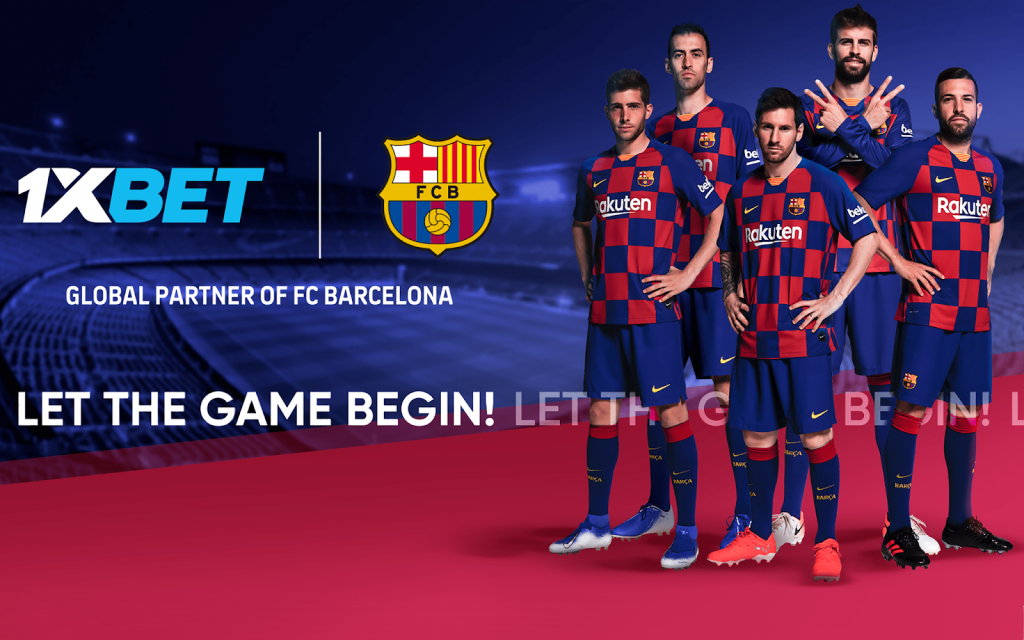 Basically, unlike many others in the sportsbook arena, 1xBet is extremely active in getting its name out there through high-profile sponsorships.
That creates brand familiarity for 1xBet. And we all know that brand familiarity is a major boost for conversions.
Basically, 1xBet does most of the heavy lifting for you. Your main job as an affiliate is just going to be getting a 1xBet link in front of someone at an opportune moment.
Here's How to 10x Your Affiliate Profits With 1xBet
If 1xBet sounds like a worthy arrow in your monetization quiver (it is), here's what to do next.

Affiliate News Takeaways
Making Money From "Diverse Body Types"
This week, Pinterest changed its algorithm in the name of… drum roll please… "diverse body types."
Wired, who broke the story yesterday, billed this as good news for people like "fashion influencer" Natalie Craig, who is profiled in its feature article on the Pinterest algo update.
Now, believe it or not, that little Wired profile was a lucky break for me… it saves me the awkward PC minefield that comes with explaining what "diverse body types" means for all you cretins out there. So here's Nat for ya:
Now, as for the algorithm update, that's initially rolling out to the US, UK, Ireland, Canada, Australia, and New Zealand, and it will use "body-type-aware AI curation" to ensure that Pinterest is "exposing everyone to various body sizes." It will also initially be limited to "fashion, makeup, and weddings," but will eventually expand.
As for the long term, the tech will likely get broadened and rolled out to a global audience. But, despite the fact that the AI behind it is literally all about classifying body types, don't expect a body type filter to ever appear.
Pinterest CTO says it's not clear that people want that option, even though I'm sure there are plenty of users who would beg to differ.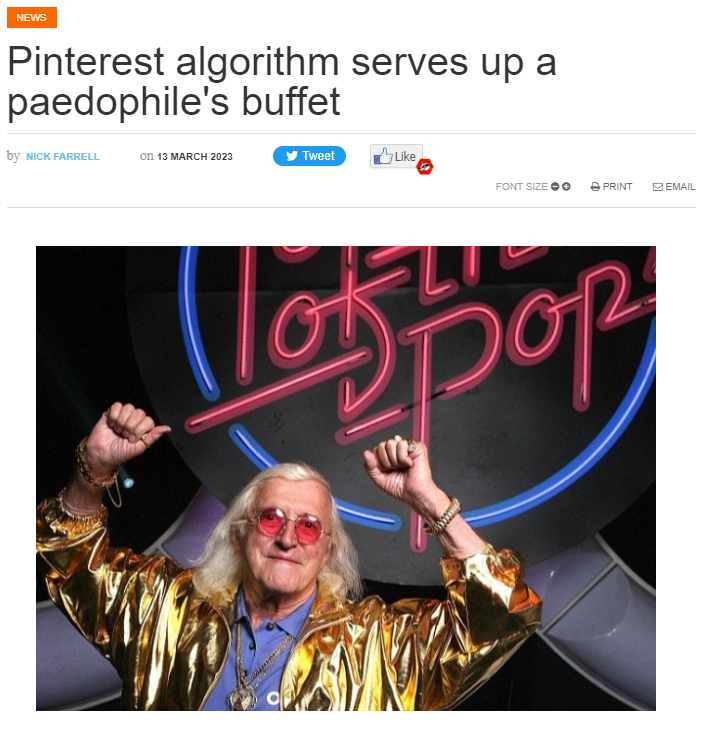 More likely, the decision to not offer a body type filter is a PR move designed to dodge "the tricky challenge of how to name the options provided by a body type filter."
Pinterest also says it won't be tweaking the algorithm to have an under-the-hood filter that presents users with their own body type. So, basically, "diverse body types" will soon become a mandatory part of everyone's Pinterest experience.
Takeaway
Now, let's talk about how to make money with this thing.
The important part to take note of here is that Pinterest will be "exposing everyone to various body sizes."
In other words, its algorithm will actively attempt to present a mix of body types whenever it can.
As to how you can take advantage of this, it might initially be hard, as there's already plenty of diverse "fashion, makeup, and weddings" content out there.
But once this algorithm rolls out more generally, there will be a chance to give your content a major boost by using "diverse body types" while promoting in a niche that's still very non-diverse.
To give an example, think of how most sports betting/casino content looks today:
And here's how you can outrank all of that sort of content on Pinterest tomorrow: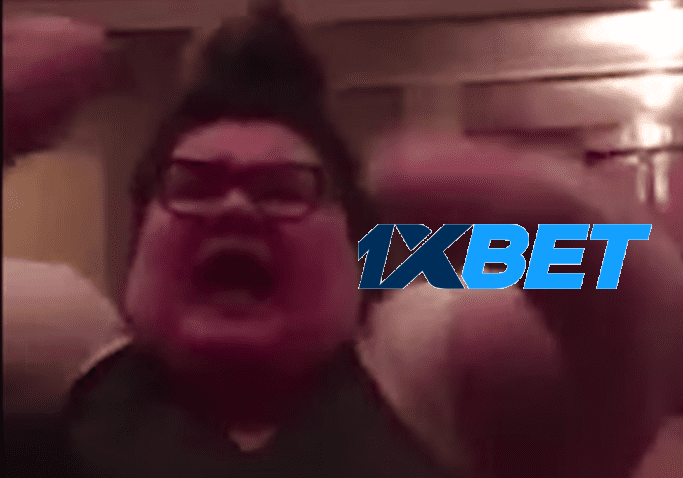 PS: Did we mention 1xBet is actually a really great sportsbook? Sign up here.
Pickleball
We're back again this week with another sports betting affiliate opportunity that's a little left of center. (Psst… that last link will send you to the opportunity we uncovered last week.)
This week, our sports bet opportunity comes from the "craze [that's driving] major shifts in the retail landscape," as the Washington Post headlined it here.
Yep, it's none other than Pickleball.
For those who haven't heard about Pickleball before, here's the quickest, easiest description I could find: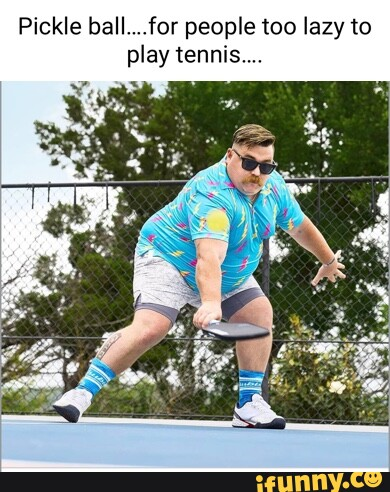 Now, while I think the game started as a kids game sometime back in the swinging sixties (insert inappropriate joke about swinging kids, balls, and pickles…), in recent years, it has started exploding.
Especially in the last year, where all sorts of stuff has been happening, like big-name investors such as LeBron James and Garry V dumping some serious cash into the sport.
As for putting some cold, hard numbers on "exploding", the Washington Post article cites an 85.7% growth in 2022, and 158.6% growth in the last three years.
And things are still heating up.
To cut a long story short, now the whole world is catching on to pickleball. And big name brands like Lululemon and Nike are rushing to capture the value of this "rare convergence of sport and lifestyle, much like yoga, aerobics, and jogging did in years past."
Takeaway
Let's start with the obvious takeaway — with sportswear and lifestyle brands catching onto the pickleball hype, it's pretty clear there's a solid affiliate niche here to take advantage of.
And, to a certain extent, there is. Here are some more numbers, just to reinforce Pickleball's growth.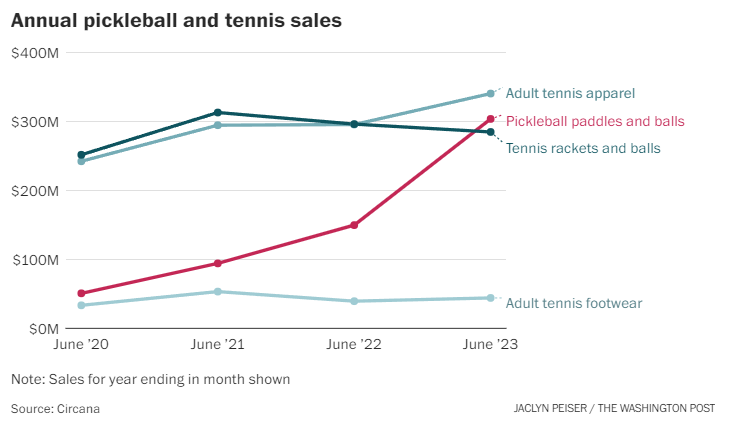 But here's the thing. Marketing Pickleball stuff (equipment, apparel, etc.) is already a quickly saturating niche. So if you're gonna get into it, you're gonna be up against some stiff competition.
Here's one example: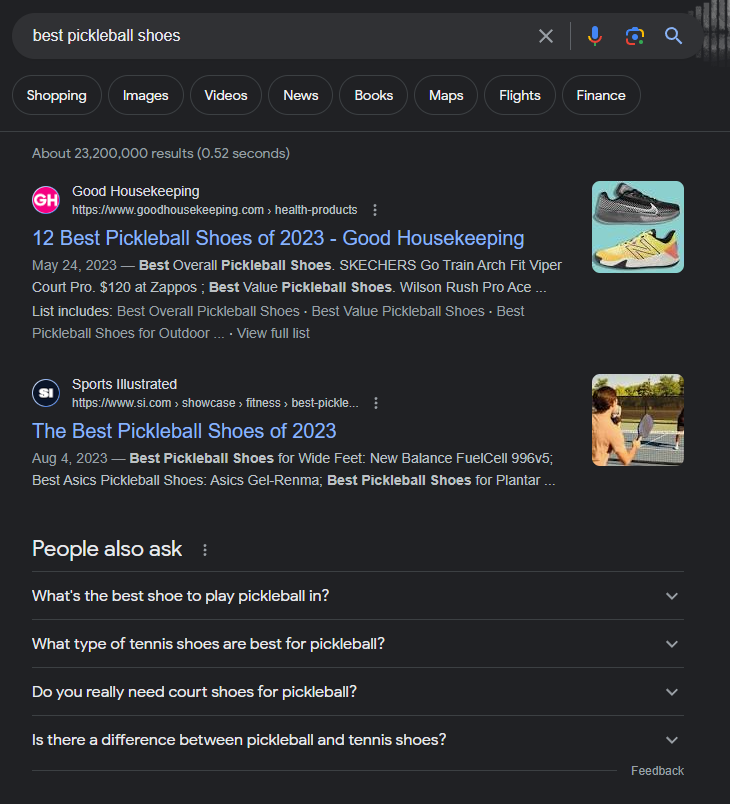 But betting on pickleball… well, that's still in the "can I even bet on Pickleball?" stage.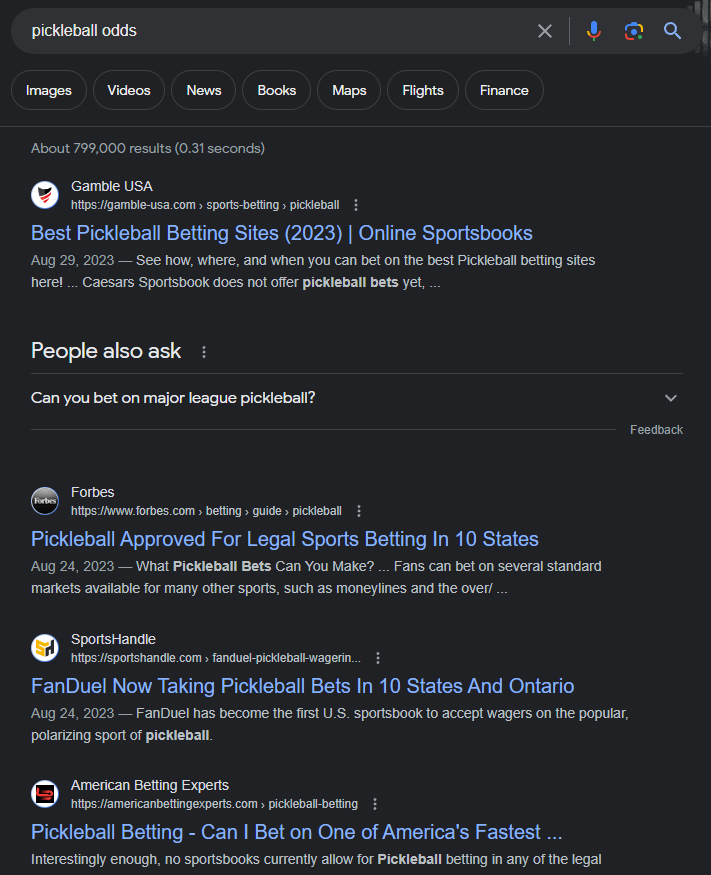 Yep, top results for "Pickleball odds" is basically stuff about whether betting on pickleball is even a thing.
In other words, if you're into being an early mover and getting a head start on the competition, there's maybe something worth exploring here.
Now, admittedly, it's not quite a thing yet. (So don't expect overnight success…)
But there's a reason for that.
Look at the dates in some of those results above…
Pickleball Approved For Legal Sports Betting In 10 States (Aug 24, 2023)
FanDuel Now Taking Pickleball Bets In 10 States And Ontario (Aug 24, 2023)
Yep, we're quite literally right on the cusp of a potential pickleball betting storm that is literally just getting started.
And now that you know about it, here's your chance to get in before anyone else.
So let us give you a helping hand and lay the first stepping stone on your path to success in pickleball betting promotion — the perfect sportsbook.

See, told you there was a reason to pay attention to pickleball on that list of sports over on 1xBet.
Closing Thought
Now, I admit. That little intro about only needing 1x… that was just a sneaky way to introduce you to 1xBet to you. (PS: Remember how we said 1xBet was totally worth your time? Don't forget to sign up here.)
But it got me thinking — maybe there's some truth to it. So I went to investigate further.
To start with, I searched for the most popular usage of "[insert some number here] x" I could find.
Naturally, being a serious researcher, I went straight to the only real source of truth for this type of research — Know Your Meme. (Before you think I'm making a joke, think about it. If something has become a meme, there's pretty good chance it's so popular it's reached the point of overuse.)
And here's what I found: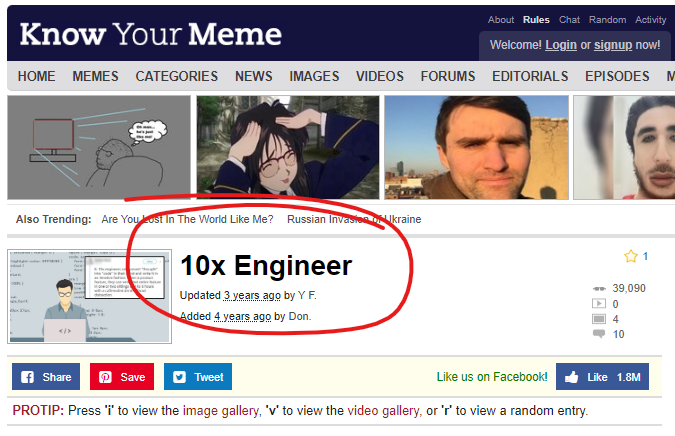 Now, for those who've never heard the term before, a "10x Engineer" is a software engineer who's so insanely productive that they're 10x better than everyone else.
Or, at least, that's the common, everyday understanding of the term.
But, just like the Pareto principle (80/20 rule) and every other common-use catchphrase, I knew there would be some deeper truth behind it.
So I did some real research and found the origins of the phrase "10x engineer."
And here it is — a paper titled "Exploratory Experimental Studies Comparing Online and Offline Programming Performance."
And this is where it gets interesting.
What that paper found wasn't that the "best engineers were 10x more productive than anyone else."
Instead, what it discovered was that the worst engineers were 10x worse than the best.
Now, of course, this hasn't stopped the myth of the 10x engineer from perpetuating. That means there are a bunch of people out there blindly chasing after the mythical "10x engineer".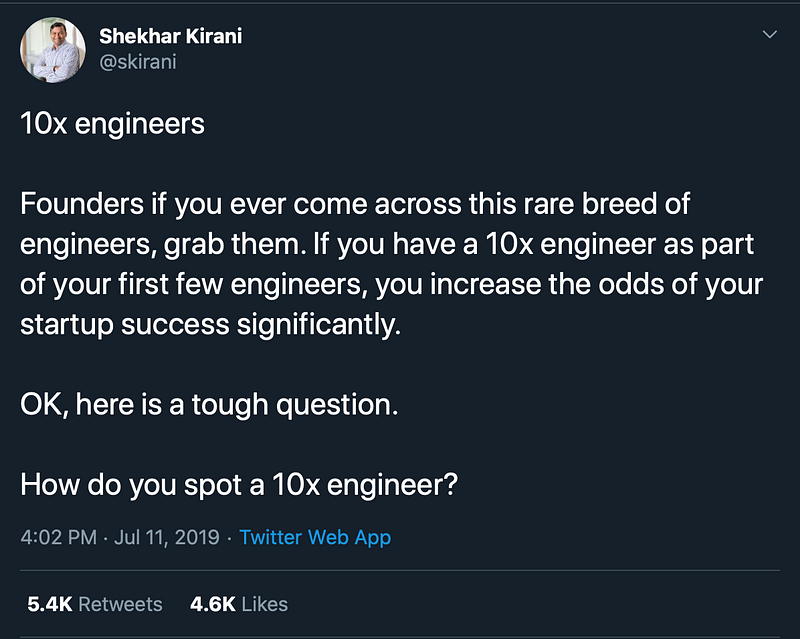 And that's despite the fact that the paper actually recommended the exact opposite — "It is apparent from the spread of the data that very substantial savings can be effected by successfully detecting low performers."
In other words, the differences between the exceptional engineers and the average performers weren't all that big. The real outliers were the low performers.
So, now we arrive at the fun part — how do we turn the facts into something actionable?
Well, here's my first thought.
Maybe, instead of chasing after elusive things (which may not even exist) that promise to 10x whatever it is we're doing, maybe our energy is better spent elsewhere.
Where?
By focusing on eliminating the inverse of 10x (that's 0.1x) rather than chasing after the 10x.
In other words, eliminate the dead weight.
Now, I know what you're thinking here — isn't this just a long-winded way of arriving at the Pareto principle?
And, in a way, it is.
But, since we're already busting myths, why not bust the 80/20 rule while we're at it?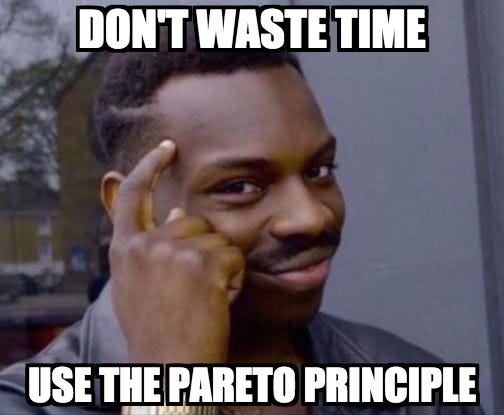 Now, hopefully, I shouldn't need to explain the 80/20 rule here — we all know it.
But I will explain how it came to be. That would be an observation made many years ago by an Italian economist (Vilfredo Pareto, hence the "Pareto Principle" name…) — 80% of the land in Italy was owned by 20% of the population.
This was then blindly generalized by generations of management consultants, motivational speakers, and other life hackers whose job it is to 10x our lives.
Of course, this wasn't done maliciously — the principle can be observed in all manner of situations, from sports team results (key players) to a brand's sales (major customers).
But here's the thing.
These examples don't prove that we can get 80% of the results by just focusing on the 20% that's delivering results.
To use the sports example, let's use one of the biggest 10x players in the history of soccer — Christian Ronaldo.
The Pareto principle would seem to suggest that, if we eliminate the 80% of his team, that team would still deliver 80% of its results.
Obviously, we know this isn't true. As great as he is, there's no way Ronaldo's going to walk out onto the field with a bunch of 0.1x amateurs by his side and perform anywhere near the level that he does.
He needs those 1x players, even if the other 10 are only directly responsible for 20% of the results.
So, to cut a long story short, maybe the real 10x hacks have nothing to do with 10x stuff, and everything to do with eliminating 0.1x stuff.
Or, said another way, stop seeking out a 10x affiliate program to promote — you may never find it. Instead, eliminate the 0.1xers and focus on 1xBet…

__
(Featured image by SevenStorm JUHASZIMRUS via Pexels)
DISCLAIMER: This article was written by a third party contributor and does not reflect the opinion of Born2Invest, its management, staff or its associates. Please review our disclaimer for more information.
This article may include forward-looking statements. These forward-looking statements generally are identified by the words "believe," "project," "estimate," "become," "plan," "will," and similar expressions, including with regards to potential earnings in the Empire Flippers affiliate program. These forward-looking statements involve known and unknown risks as well as uncertainties, including those discussed in the following cautionary statements and elsewhere in this article and on this site. Although the Company may believe that its expectations are based on reasonable assumptions, the actual results that the Company may achieve may differ materially from any forward-looking statements, which reflect the opinions of the management of the Company only as of the date hereof. Additionally, please make sure to read these important disclosures.