4 billion-dollar stocks that started out with small investments
Here's a quick look at four wildly successful companies with humble origins.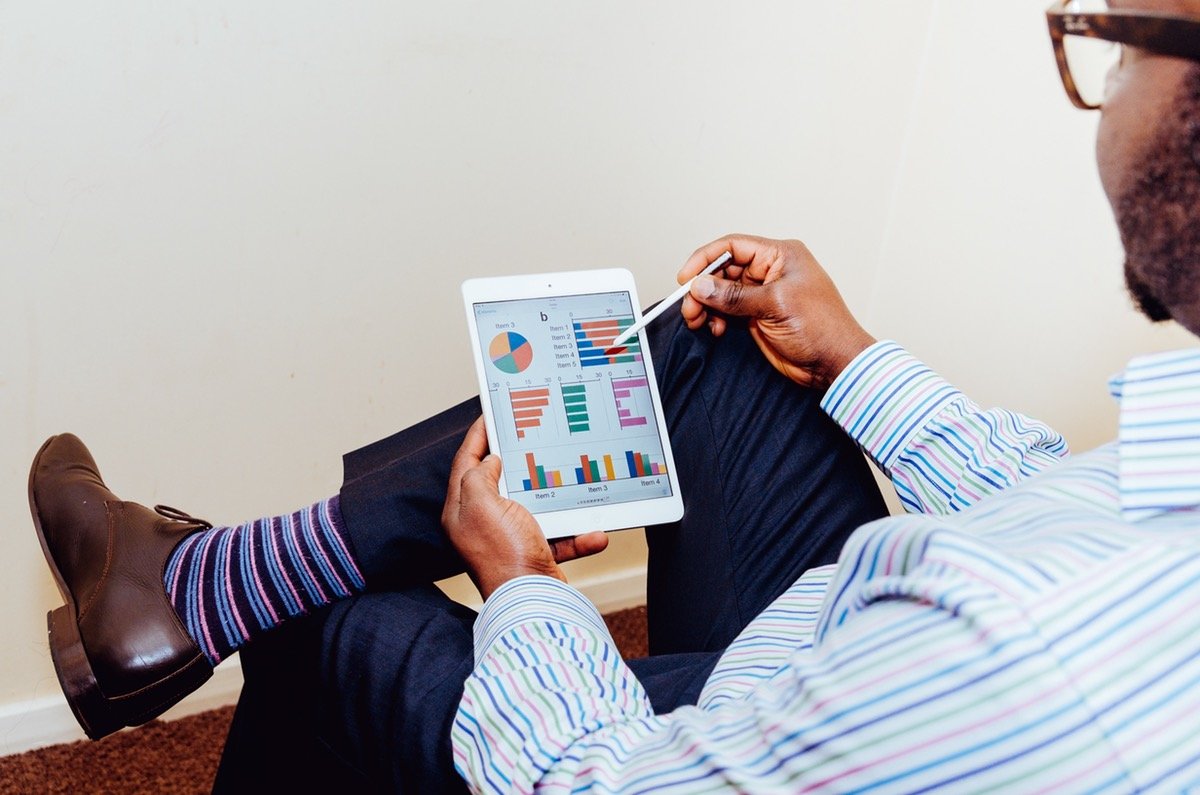 When you think "business success story," you probably imagine scrappy, garage-based companies selling stocks for pennies before making it big. You're not far off — some of the world's most widely recognized billion-dollar businesses had inauspicious beginnings with small investments and low stock prices.
Here's a quick look at four wildly successful companies with humble origins. They're sure to inspire any budding entrepreneur or fleet-footed investor!
1. Apple
Why not start with one of the biggest companies of all time? Formerly Apple Computer, the brainchild of Steve Jobs, Steve Wozniak and Ronald Wayne is now one of the poster children for low-priced stock debuts that went on to become billion-dollar behemoths.
If you had invested just shy of $1,000 in Apple at their first public offering at the end of 1980, you'd be sitting pretty on about $300,000 right now. Hindsight says it was inevitable — after all, this is the company that brought us the Mac, the iPhone and the iPad — but in those last days of the 1980s, Apple stocks were priced at just $22 each.
Today? They're going for $140.
2. Colgate-Palmolive
The company that would eventually become Colgate-Palmolive got its start in Jersey City in 1806. William Colgate — an American immigrant from Britain — wouldn't live quite long enough to see his company introduce its most enduring breakthrough: flexible tubes for storing toothpaste. 1896 saw these now-iconic tubes enter mass production, and the rest is history. Now, virtually every home in the developed world plays host to at least one or two standard tubes of toothpaste.
Mr. Colgate learned the soap trade as an apprentice in the early 1800s and eventually followed his calling as an entrepreneur to the point where he became one of the most successful business owners in New York City. He was born into opportunity, certainly — but it took decades of hard work to build the dental hygiene giant into what it is today.
Colgate's company eventually merged with Palmolive in 1928 and has been doing business under that name ever since. In 2016, the company pulled in $15.2 billion in revenue.
3. ADT
In 2015, home security giant ADT netted $3.57 billion in revenue — but back in 1843, you may never have expected stocks for this company to soar to these heights. What began as a small company broadened its reach considerably in 1997 when it became a part of Tyco in a deal worth billions.
Sure, folks have always wanted to keep their homes and businesses safe, but the industry has weathered unpredictability in recent years. Some of ADT's staying power — and recent growth — is likely due to the coming-of-age of home automation technology. There's little doubt the home security market has evolved drastically in recent years, and as long as home security companies are taking modern challenges seriously and coming up with technologically sophisticated ways to answer them, we can expect more of the same.
4. Netflix
Netflix began publically trading under the NFLX symbol on May 23, 2002. Back then, only a gifted few had an inkling of where the scrappy streaming company would eventually end up. And now look at it!
At their first public offering, Netflix sold 5,500,000 shares for $15 each. Today, each share goes for about $144. That's right — for less than the cost of dinner for two at McDonald's, you could have owned a piece of what would become the gold standard for movie and television streaming services.
The "how" of Netflix's ascension is, as it was with Apple, pretty clear in hindsight. Netflix saw what could be before almost everybody else: that someday soon, subscriptions would rule the television industry and standard commercials could be (more or less) a thing of the past. With that kind of foresight, it's little wonder Netflix realized an 860% increase in stock price in just 15 years.
Feeling inspired? There are lots of exciting, up-and-coming startups out there hungry for investors. Think you have what it takes to spot a winner?
—
DISCLAIMER: This article expresses my own ideas and opinions. Any information I have shared are from sources that I believe to be reliable and accurate. I did not receive any financial compensation in writing this post, nor do I own any shares in any company I've mentioned. I encourage any reader to do their own diligent research first before making any investment decisions.