4 investing buzzwords that are all flash and no substance
Anyone even peripherally involved with investing will hear a lot of jargon and buzzwords. The problem is that many of these words are devoid of meaning and used as smoke and mirrors. There are some particularly common buzzwords that you should keep an eye out for. In the end the only way to be sure about your investment is to look past the buzzwords and do your own due diligence.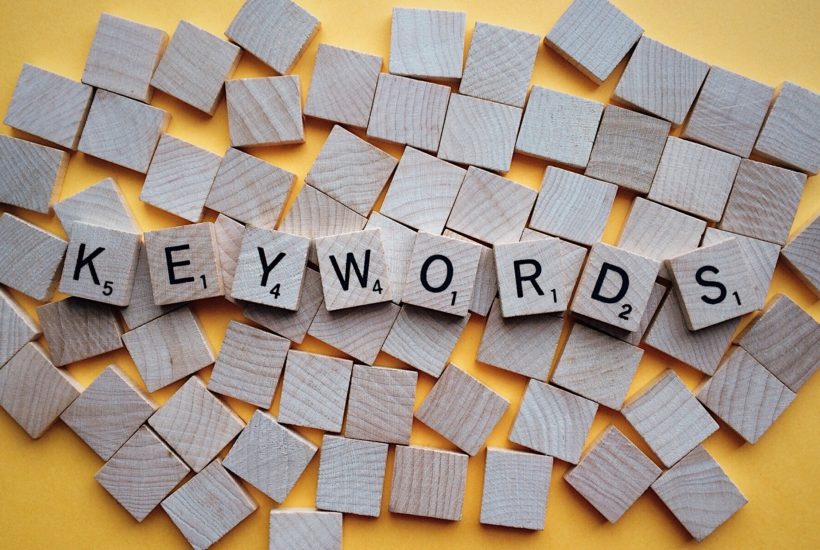 The investment world is full of talking heads spouting meaningless jargon. Some of it is necessary, for example stocks are not options or futures, but a lot of it is simply misleading. If you spend any time investing, you're going to run into buzzwords that seem to make things less clear than before. Others are designed to generate fear of missing out, encouraging investors to make a decision without waiting for the full picture.
If you want to spend your money in the right place, you need to be able to identify and ignore meaningless investing buzzwords.
1. Momentum
Stocks, securities and other tradable instruments are sometimes said to have good or bad momentum — a way of adding some scientific-sounding legitimacy to investing forecasts. Effectively, stocks with momentum have a strong or accelerating price trend in one direction or the other.
A stock is not a boulder rolling down a hill. It does not have momentum — or inertia — and its value can, in a moment, change rapidly.
Businesses sometimes pair momentum with other investor-isms like "the trend is your friend." However, a trend is only positive until it's not. When someone is claiming a stock has momentum behind it, ask them to explain what they mean.
In some cases, they might be talking about a company's recent wins or business practices, and this analysis can be worth listening to. In other cases, they're talking about whether or not a line is going up or down.
2. Frictionless
This term is a favorite at tech startups. Products — or solutions — are often said to be frictionless or seamless. Sometimes, these companies will use a phrase like end-to-end processing instead, which means the process or product works, start to finish.
A product being functional isn't much of a selling point — it's the bare minimum. Treat the word as a bit of harmless dress up. Instead, investigate the business and product itself. Ask what their brand does that traditional competitors ignore.
3. Disruption
Businesses that disrupt their market grow quickly and overtake competitors. While advancing technology is changing many sectors, it's a bit of a stretch for any business to call itself disruptive and the term has lost much of its meaning.
You can only see this industry effect after the fact. A company claiming to be disruptive is trying to sell you their future rather than what they're doing in the present.
These aren't new observations — investors, thinkers and writers of all kinds have been complaining about the term for years. Nevertheless, disruption remains so doggedly popular that it bears repeating.
This word wouldn't be enough to steer you away from a potential investment — but you shouldn't lend much weight to it.
4. Sustainable
More often, the word sustainable — aka green, eco-friendly, clean, etc. — actually describes a wishy-washy or philosophical orientation towards environmentalism. It could also be a clever bit of branding designed to draw in younger buyers, the majority of whom make purchasing decisions based on how environmentally aware a company seems. Rarely does a claim of sustainability describe how the business really operates.
If you want to invest in a company based on how they treat the environment, skip past corporate communications and do a solo investigation online. An environmentally-friendly business will have some kind of sustainability plan, certifications or awards that can help you determine if it's legitimate.
Watch out for these top 4 buzzwords
Not all jargon is bad — but these buzzwords have a habit of covering up for lack of substance. While you shouldn't avoid businesses that use these terms, it's not a good idea to rely on them, either. Research and a bit of investigation will let you know if a company is a good investment.
—
(Featued image by Wokandapix via Pixabay)
DISCLAIMER: This article was written by a third party contributor and does not reflect the opinion of Born2Invest, its management, staff or its associates. Please review our disclaimer for more information.
This article may include forward-looking statements. These forward-looking statements generally are identified by the words "believe," "project," "estimate," "become," "plan," "will," and similar expressions. These forward-looking statements involve known and unknown risks as well as uncertainties, including those discussed in the following cautionary statements and elsewhere in this article and on this site. Although the Company may believe that its expectations are based on reasonable assumptions, the actual results that the Company may achieve may differ materially from any forward-looking statements, which reflect the opinions of the management of the Company only as of the date hereof. Additionally, please make sure to read these important disclosures.