4 excellent robo-advisors to manage your retirement funds
People live longer now and so their retirement funds should also last longer. Discover the pros and cons of robo-advisors for retirees.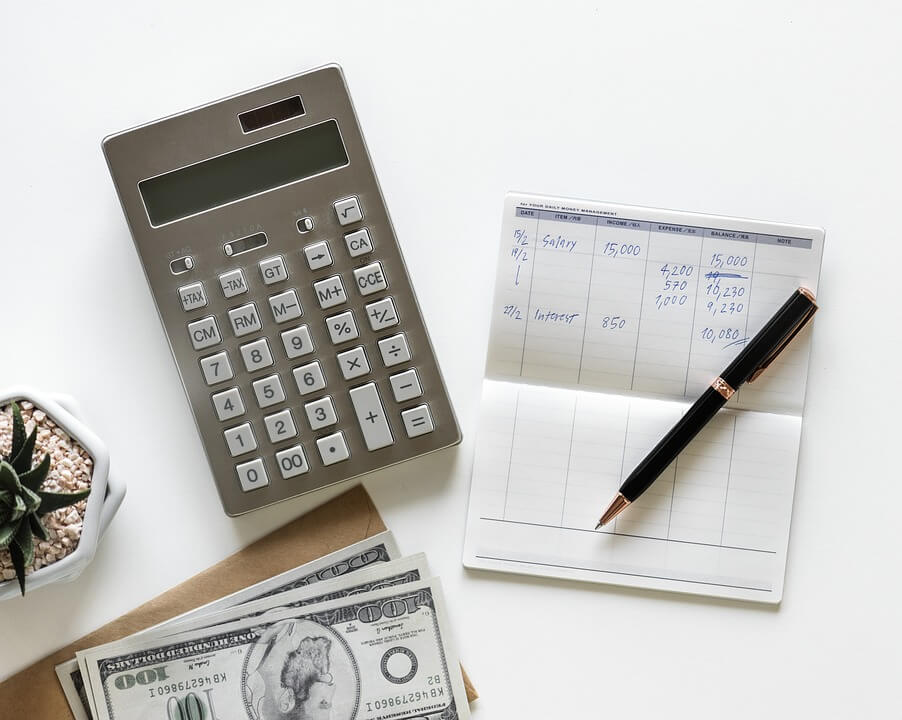 With the robo-advisor digital investment manager becoming an increasingly popular choice amongst early- and mid-career investors, baby boomers approaching retirement might wonder whether they should make the switch to robo-advising and what are the best robo-advisors for retirees.
Good news, there are robo-advisors for retirees that can manage your investments affordably!
One of the great things about robo-advisors is that they are customizable. Retirees can benefit from the ability to rev up the aggression in their portfolios or tone it down to preserve capital for the long term.
Even better, most robo-advisors are cheaper than traditional investment advisors, making them a great choice for those nearing (or already in) retirement and looking to minimize investment fees.
Why look for a robo-advisor for seniors, specifically?
Life has changed drastically over the last few years. Better medical technology means that most people are living longer than their relatives two generations back, which leads to more time spent in retirement.
Despite living longer, many people still rely on traditional forms of retirement planning. These legacy money management techniques may not be enough to prepare you for an additional 10 years in retirement. Digital robo-advisors manage investments efficiently and affordably and are ideal for retirees.
Before making any investment decisions, it's always important to consider your unique situation. Below are some pros and cons of robo-advisors for retirees, as well as four excellent choices, to help you choose the best robo-advisor to manage your retirement funds.
1. Personal Capital: Free retirement planner and investment manager
Regardless of whether you choose Personal Capital to manage your retirement savings or not, you must sign up for Personal Capital, and check out their free retirement planner and money management tools. With a few clicks, you'll know exactly where you stand relative to your retirement goals. From there, you can view how changes will ultimately impact your financial future.
Personal Capital Free
Additionally, the free Personal Capital software offers these free financial management tools:
Net Worth Tracker

Cash Flow Analyzer

Investment Checkup

Retirement Planner

Retirement Planner and Fee Analyzer

College Education Planner
Personal Capital Advisors
For retirees, Personal Capital is more than just a free retirement and money management tools. The full-service Personal Capital Advisors investment manager offers a personalized investment strategy for investors with $100,000 or more.
Guided by your personal certified financial planner, the advisory option creates a balanced portfolio by sector, geography and market capitalization. The investments are geared for your personal risk level and align with your goals. Your individual portfolio is monitored and rebalanced regularly, and your financial planner is available for regular consultation.
Personal Capital purchases individual stocks in addition to funds, which allows for greater tax-loss harvesting. For retirees seeking a digital investment advisor, the management fees, based on a sliding scale, begin at 0.89 percent for assets valued between $100,000 and $2,999,999 and fall to 0.49 percent for AUM over $10 million. Although higher than some robo-advisors their management fees are below many human financial planners.
2. United Income: A robo-advisor for retirees with options galore
Right on their front page, United Income's tagline speaks to the needs of those nearing or in retirement: "We are living longer. Our money should too."
An advantage of investing in United Income is that it offers a host of services: asset diversification, legacy planning, trusts, account sequencing, and so much more. United Income helps calculate required minimum distributions and boasts tax-efficient portfolios designed to help retirees get the best value out of their investments.
There are three pricing options with United Income. The first level is free, which is excellent news if you're interested in testing the waters. With no account minimums, the free level is basic: It comes with a financial plan and Social Security advice.
For those with a minimum balance of $10,000, United Income offers a Self-Service plan at a 0.50 percent fee. Investors at this level get additional services, like investment management and technical support.
Finally, those with accounts at $300,000 or more get all the bells and whistles, including personal concierge services and a personal financial advisor. The fees for this level drop as investment totals go up. Fees start at 0.80 percent for accounts worth $300,000 and drop at intervals until hitting 0.45 percent for accounts with $10 million.
3. SigFig: Balancing the pros and cons of robo-advisors for retirees in one place
When you think about robo-advisors for retirees, you need to consider taxes. Since many people nearing retirement have already set up retirement accounts, it can be overwhelming to consider moving everything from a traditional account to a robo-advisor and paying a large capital gains tax bill.
That's where SigFig comes in.
If your retirement funds are already at Charles Schwab, TD Ameritrade Institutional, or Fidelity, SigFig can manage your investments where they are.
SigFig provides three different portfolio management levels.
SigFig Free
Even if you don't want to sign up for a SigFig managed portfolio, you can still take advantage of the platform's free Portfolio Tracker. With the Tracker, you have access to some of the services available on the managed portfolio, including an investment analysis and portfolio tracker. Retiree robo-advisor investors also can access live chat and phone support.
SigFig Managed
The SigFig managed service lays out a personalized investment portfolio based on your goals and risk tolerance. Other features track your investments, rebalance, provide performance data, and fee breakdowns. The platform also analyzes external investments, not held with SigFig. All managed portfolio investors get direct calls with financial advisors for investment advice and easy access customer service. The SigFig Managed account requires a $10,000 minimum investment and charges 0.50 percent of AUM.
SigFig Diversified Income
Conservative investors seeking a robo-advisor for retirees might enjoy the SigFig Diversified Income Portfolio. This portfolio targets a 4 percent yield on your investments in relatively safe, income-generating assets. This is an actively managed portfolio that is optimized to earn income and protect against downside risk. This portfolio requires a minimum investment of $100,000, typically invests in between eight and 12 ETFs, and has an annual management fee of 0.50 percent.
4. FutureAdvisor: A robo-advisor for retirees who value diversification
Like SigFig, FutureAdvisor monitors investments held at TD Ameritrade or Fidelity. This is great news for investors who already work with one of these institutions!
FutureAdvisor's algorithms are designed with retirement in mind, and place value on both diversification and calculated money movement.
FutureAdvisor also offers several levels of service.
FutureAdvisor Free
Sign up for free and get personalized account-by-account recommendations for your portfolio and a comprehensive retirement analysis.
FutureAdvisor Managed
When determining the pros and cons of a robo-advisor, retirees should keep in mind that algorithms aren't all the same. FutureAdvisor has all the makings a good robo-advisor for retirees because its algorithms take costs, such as capital gains taxes and transaction fees, into consideration when it decides whether your portfolio needs to be rebalanced or not.
The FutureAdvisor Managed portfolio services include rebalancing, tax-loss harvesting, a retirement planner and financial advisor access. One of the more interesting features of FutureAdvisor is that the platform allows you to hold a small amount of personally selected securities in your account.
The management fee is 0.50% of assets under management. These fees put FutureAdvisor up with United Income in terms of cost; however, the easy-to-navigate website and comprehensive advice provided make this one of the best robo-advisors for retirees.
Robo-advisor for retirees: Wrap up
Before making any moves to or between robo-advisors, be sure to consult your investment agreement. You may have some transfer fees. Still, since robo-advisors are often more affordable than their human counterparts you might find these transfer fees insignificant in comparison to the money you'll save on reduced money management fees.
Robo-advisors with human touch is a final positive feature of many of the digital platforms for seniors and retirees. The robo's with human advisors help seniors better navigate their investment path. The best robo-advisors for retirees, after all, are those that will help make this process easy and headache-free.
—
DISCLAIMER: This article expresses my own ideas and opinions. Any information I have shared are from sources that I believe to be reliable and accurate. I did not receive any financial compensation in writing this post, nor do I own any shares in any company I've mentioned. I encourage any reader to do their own diligent research first before making any investment decisions.