5 must-have defense stocks for 2017
In 2016, the Aerospace-Defense Industry ranked 35th out of 265, 12 industry spots higher. Here are the defense stocks you should consider for 2017.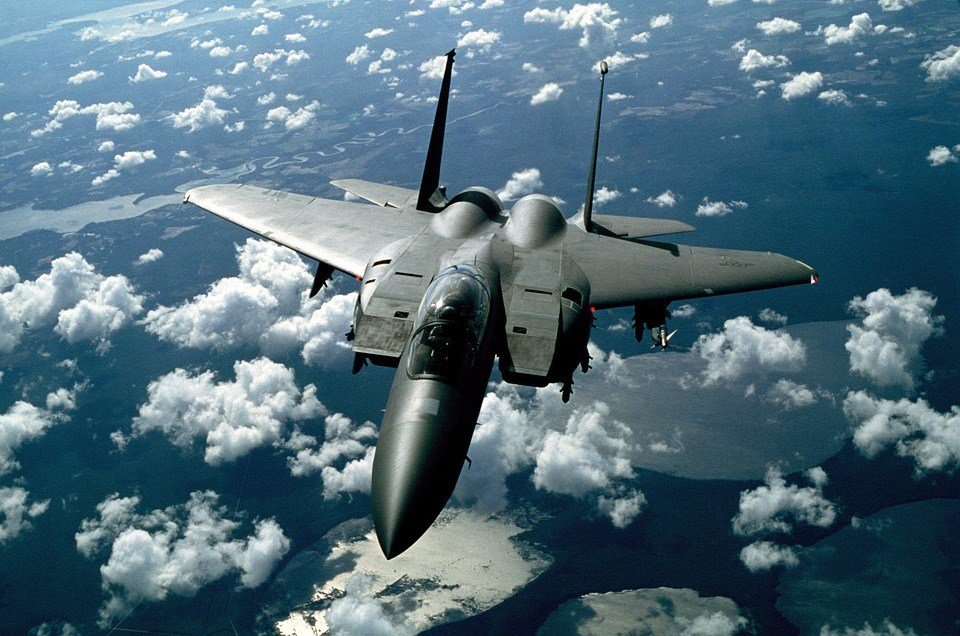 The twenty-first century has proved to be a tough and turbulent time for the world. Our daily lives are uncertain, and we continue to be threatened by war and conflict among nations causing an unpredictable global political environment. Today more than ever, we are faced with constant threats that include cyberattacks, terrorism and regional and geopolitical struggles.
The world is rattled. Governments are actively investing in strengthening their military defenses. The Washington Times even reported that Senator John McCain suggested an $85 billion investment over the next half decade to revitalize the United States to its leading position. President Donald Trump himself wants to increase the military budget by $54 billion next year. 
Meanwhile, countries such as Israel are faced with security unrest. Due to its dangerous geographical location in the Middle East, the country is seeking better military defense systems to ward off terrorist attacks from its neighbors like Hezbollah, Hamas, Bashar al-Assad's regime, the Islamic State and Iran. Israel has been at the forefront of military defense as terrorist attacks become more aggressive. The country has pioneered sophisticated surveillance technology and even anti-missile defense systems, making the country a "high-tech military superpower."
Best time to buy defense stocks
According to a report by Forbes, the defense industry will spur investors' attention as the new Trump administration gives the security and defense sectors focus and funding. The report also added that a rise in U.S. defense spending is expected from the new administration, as well as the continued building of a stronger military.
Moreover, a Seeking Alpha report also said that Trump's plan to beef up military defense can greatly benefit the defense industry with the possible elimination of an imposed budget cap. This allows the United States' services branches to have more freedom to acquire and develop new or existing systems and platforms.
Last year, when Trump was elected the 45th President of the United States, defense stocks of several military contractors soared. In November, a CNBC report stated that shares of companies like Northrop Grumman, Lockheed Martin, and Raytheon gained by 5.4%, 6%, and 7.5%, respectively.
5 defense stocks to invest in
Banking on positive momentum for defense stocks, Zacks reported that the Aerospace-Defense Industry Rank came in at the 35th spot out of 265, which rose +12 industry spots. So without any additional delay, take a look at these are five defense stocks you should consider buying for 2017.
1. Lockheed Martin
The manufacturer of the F-35 fighter jet, Lockheed Martin (NYSE: LMT) has tallied a 13.21% annual return since 2001, much to the delight of its investors. The company consists of four business segments, namely Aeronautics, Missile and Fire Controls (MFC), Rotary and Mission Systems (RMS) and Space Systems. The firm also has an advantage in congressional support as components of its F-35s are made in 45 different states, which has led to the creation of more jobs.
2. Northrop Grumman
A high-tech defense company, Northrup Grumman  (NYSE: NOC) delivers solutions in systems integration, defense electronics and infotech for both the United States and the international military. The company is a large military service contractor with a reported $43 billion in market capitalization. According to the source, Northrop Grumman's shares soared to $250 from $220 after Trump's surprise win.
3. Raytheon
A leader in missile defense, notably the Phalanx Close-In Weapon System (CIWS) and Patriot Missile Defense System, Raytheon's (NYSE: RTN) earnings are expected to grow 7% annually in the next 5 years and has a company dividend of 2.04%. The company's products are the last line of defense against missiles. In addition to this, Raytheon also manufactures sensors and parts for various weapons systems currently in use by the military.
4. Engility Holdings
Engility Holdings (NYSE: EGL) provides government services in engineering, professional support, and mission support. Its customers include the U.S. Department of Defense and federal and civilian agencies as well as allied foreign governments. The company offers Systems Engineering and Technical Assistance (SETA), professional services, education and training, operational support, logistics, international capacity development, and linguistics. Company shares are trading at about $31.00, and even if it is a small military service contractor, it has a $1.4 billion market capitalization.
5. Patriot One Technologies
The new kid on the block in the security and defense sector is Patriot One Technologies Inc. (OTCMKTS: PTOTF, TSX.V: PAT, FRA: 0PL). The company specializes in a concealed weapons detection system for commercial use with its NForce CMR1000 Threat Detection System, a cognitive microwave radar that is capable of learning, adapting and detecting concealed weapons on moving targets. The device can be installed in public places such as schools, stadiums, government buildings and airports and detects harmful hidden weapons such as knives and guns. The company's stock is currently trading at $0.774 per share.
The world is faced with multiple threats, not simply on the domestic level, but also on a global scale. A crucial need continues for technological advancements within the security and defense sector. As this market grows, and services and technologies improve public safety increases. Continued support for this industry translates into potential positive gains for investors, and that could help beef up their portfolios as well.
—
This article may include forward-looking statements. These forward-looking statements generally are identified by the words "believe," "project," "estimate," "become," "plan," "will," and similar expressions. These forward-looking statements involve known and unknown risks as well as uncertainties, including those discussed in the following cautionary statements and elsewhere in this article and on this site. Although the Company may believe that its expectations are based on reasonable assumptions, the actual results that the Company may achieve may differ materially from any forward-looking statements, which reflect the opinions of the management of the Company only as of the date hereof. Additionally, please make sure to read these important disclosures.