5 promising startups to invest in this year
If you're looking to invest in a business that will give you the highest returns possible, these five just might be it.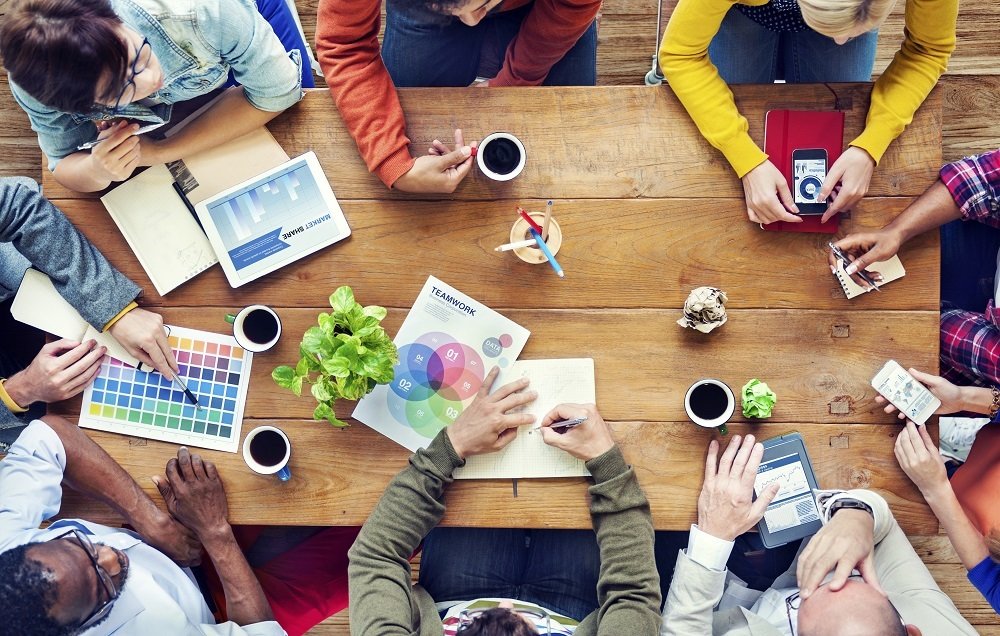 The startup world is always changing. With new technology, ideas and companies popping up every day, it can be difficult to know who has an idea that will stick.
The "big thing" this month isn't guaranteed to be the big thing next month, making it a serious challenge to keep up with the ever-changing advancements.
If you're into investing, you're probably always looking for the next big thing. When you invest the right amount into the right company at the right time, it could mean serious payouts in your future. But what startups should you be considering in 2017?
While it is impossible to know which companies will become the next Amazon, Google or Apple, here are some of the startups creating the most buzz in 2017.
1. Zipline
Drones are one of the biggest technological advancements of our day. From surveillance to photography, drones are changing the way we do things. The creators of Zipline decided to take this concept and apply it to the medical aid industry.
Zipline uses drone technology to deliver medical supplies to areas that are difficult to get to because of poor roads or difficult travel conditions. Currently, Zipline drones deliver medicines, vaccines, blood and other lifesaving tools to patients in Rwanda, but they plan to expand to other areas as they continue to grow.
2. Tilt
What do you get when you combine crowdsource pages like GoFundMe with the easy payments of Venmo? The answer is Tilt. This online app allows users to create a campaign for anything and share it with friends, family or the community. Other users can then contribute money to the campaign.
Using Tilt, you can pool money for a vacation, a gift or even a community service project. Unlike other crowdsourcing pages, there are not specific rules or regulations about the campaigns you can create on Tilt. Instead, you can easily create a campaign, see how much money you've collected and who still needs to pay you.
3. theSkimm
With so much going on in the world, it can be difficult to keep up. If you don't have the time to read through newspaper after newspaper each morning, theSkimm can help. TheSkimm's goal is to help readers stay informed in the most efficient way.
Essentially, theSkimm is a daily newsletter that gives you a roundup of everything you need to know going into that day. From politics and international news to business and entertainment, theSkimm covers all your basics. With a friendly tone and an abundance of resources, reading theSkimm feels like you're chatting with your most informed friend.
4. Earny
There are few things more frustrating than making a purchase, only to have the item go on sale the next day. While many companies allow you to argue for the lower price, many of us don't have the time to do it. With Earny, you don't need to worry about overpaying for a product ever again.
Earny tracks your purchases and scans for price drops. If a price drop is found, they automatically argue on your behalf to get the difference back. You get the extra money without ever having to do anything yourself.
5. Social Finance (SoFi)
Out of control student loan debt can be crippling for young adults. With the cost of a college education rising, many people don't have a choice but to take out loans with high-interest rates. Social Finance, also known as SoFi, hopes to help students get out from under the weight of loans they're unable to repay.
SoFi is a student loan refinancing app, but they are also branching out into insurance and mortgages. They provide a fresh approach to the borrowing world and aim to work with their users, not just make a profit. As SoFi continues to grow, they're sure to acquire some extremely loyal clients and customers.
We expect to see these already incredible startups get even bigger in 2017. If you're looking to invest in a business that will give you the highest returns possible, these five just might be it.
—
DISCLAIMER: This article expresses my own ideas and opinions. Any information I have shared are from sources that I believe to be reliable and accurate. I did not receive any financial compensation in writing this post, nor do I own any shares in any company I've mentioned. I encourage any reader to do their own diligent research first before making any investment decisions.