Top 5 robo-advisors which guarantee you lowest fees
Consider what features the best work with your financial goals.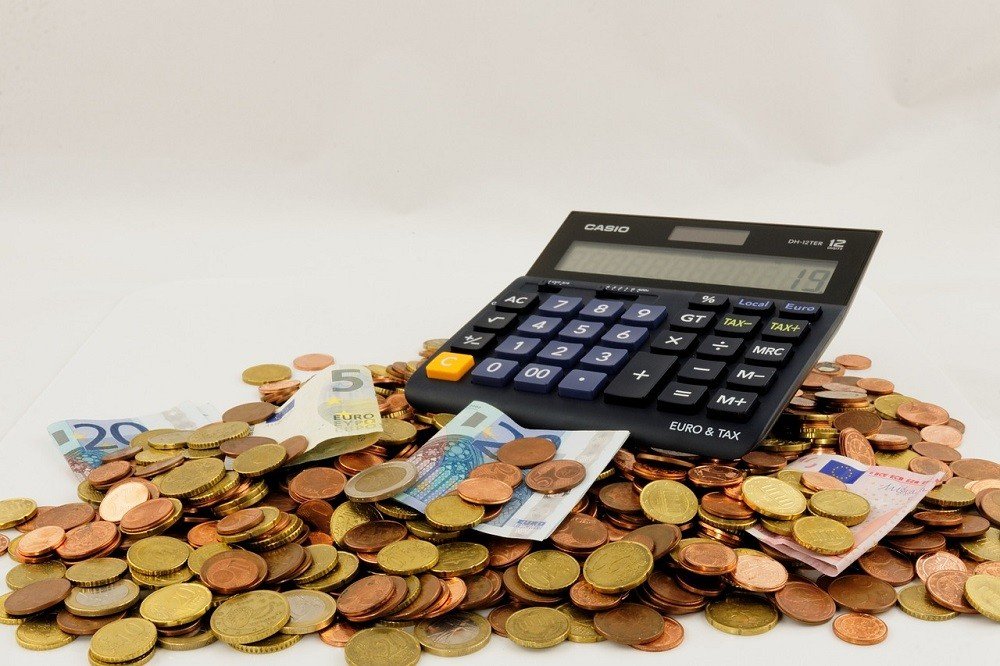 Are you looking for high-value robo-advising platforms with low fees? 
Since the robo-advisor market has exploded, it has become nearly impossible to rank the platforms in terms of best to worst – after all, almost all robo-advisors are designed to provide extensive value to a specific set of clients. That being said, once you narrow your search parameters, it becomes much easier to find the robo-advisor designed for your unique needs. If a low fee robo-advisor is your top priority, then start your search here.
This list serves to help those of you looking for high-value robo-advising platforms with low portfolio management fees. The following 6 robo-advisors combine excellent service, accessibility, and variety with small—and even non-existent—fees.
5. Betterment
Betterment offers goals-specific investment advice. This robo-advisor does not have a minimum balance requirement, and offers three different fee structures:
– Betterment Digital charges 0.25% AUM for accounts up to $2,000,000, and management fees are waived entirely for accounts over that amount.
– Betterment Plus charges 0.40% AUM and is for accounts over $100,000. Betterment Plus comes with an annual financial planning call with a Certified Financial Planner.
– Finally, Betterment Premium is for accounts over $250,000 and charges 0.50% AUM. Clients with Betterment Premium receive unlimited access to human financial planners.
If Betterment's fee schedule seems a bit high, there is good news: they offer fee-free months for clients who refer friends. As an added bonus, your friend also qualifies for fee-free months just for using your referral link.
One of the benefits of Betterment is that it allows clients to set up multiple goals with specific investment advice for each goal, including the Retirement Guide Calculator. Betterment also offers tax loss harvesting, investment rebalancing, and many fund choices including Vanguard and iShares ETFs and international bonds. Betterment supports both individuals and joins investment accounts, trusts, and Roth, traditional, SEP and rollover IRAs. There is also a Betterment for Business tool that can manage and administer workplace 401(k) plans.
Assistance is available 24/7 through email, but clients can also reach the phone and live chat support on weekdays from 9 am – 8 pm ET, or on weekends from 11 am – 6 pm ET. Plus and Premium plans can schedule meetings with financial advisors.
4. SigFig
SigFig manages and tracks all investments that are held in Fidelity, Schwab or TD Ameritrade accounts. This robo-advisor uses a questionnaire to analyze your portfolio, make allocation and tax-efficient recommendations and helps to diversify investments across asset classes. SigFig also rebalances portfolios as needed.
SigFig offers two types of services to meet the needs of diverse investors:
– Asset Management Service is available with a minimum opening balance of $2,000. Accounts valued under $10,000 are managed for free. For accounts valued over $10,000, the fee is 0.25% AUM. There are no commission, trading or transaction fees associated with this service.
– For larger investment accounts, SigFig has a Diversified Income Service, for your bonds and fixed income investments. The minimum investment is $100,000 and comes with a 0.50% fee for portfolio management. As with the Asset Management Service, there are no commission, trading or transaction fees.
SigFig offers investment funds in various ETFs, and include asset classes from both U.S. and international stocks and bonds. Recommendations include real estate ETFs and government, municipal and inflation bond funds. Currently, SigFig offers both individual and joint investment accounts, trusts, and Roth, traditional and rollover IRAs. They are also hoping to add 401(k), 529 plans and corporate accounts.
Clients get unlimited investment advice, either via email (24/7), live chats or phone service (6 am – 6 pm PT on weekdays), or by scheduling appointments.
3. Wealthfront
Clients can start with Wealthfront's digital investment portfolio management for only $500, making this robo-advisor easily accessible if you want to start investing without the massive upfront cost. Wealthfront's fees are predictable and fair: the first $10,000 of any portfolio is managed for free, and accounts valued over $10,000 are managed for 0.25%.
Like other robo-advisors, Wealthfront offers automated management, including investment reviews and rebalancing, to make sure you are still working toward achieving your goals. Their newly launched Path is Wealthfront's fully mobile financial planning experience. Path gives you financial planning access, without having to talk to someone.
Additional features include tax loss harvesting and plans for individuals who own and want to sell company stock. For portfolios over $100,000, Wealthfront uses direct investing services which are tax-optimized to help increase your return on investment and lower taxes.
Wealthfront uses investment funds including Vanguard, Schwab, iShares and State Street ETFs. These ETFs include stocks, bonds, real estate, and natural resources/energy asset classes. In addition, clients can open both individual and join investment accounts, 529 college savings accounts, trusts, and IRAs (including Roth, traditional, SEP and rollover).
Although clients get free automated investing advice, help is also available by phone from 10 am – 8 pm ET Monday through Friday, or via email at any time.
2. WiseBanyan
WiseBanyan is an automated investment management robo-advisor that offers zero fees and account management for free. That's right: $0 in fees! WiseBanyan does offer an optional Wise Harvesting service for a 0.25% AUM fee. This is only for taxable accounts and is capped at $20/month. This robo-advisor is appealing to new clients and beginning investors with its $1 minimum opening balance.
WiseBanyan offers automated financial advice, automatic deposits, portfolio rebalancing, and the ability to create and fund goals-specific milestones. Available investment funds include Vanguard, iShares, and SPDR ETFs. Clients can also open Roth, traditional, SEP and rollover IRAs. Only individual investment accounts are available. Love this robo-advisor? WiseBanyan even offers a $20 signup bonus for clients with funded accounts who refer their friends.
If the automated advice provided does not meet clients' needs, there is phone assistance available on weekdays from 10am – 8 pm ET, or 24/7 email availability.
1. Schwab Intelligent Portfolios
Schwab brings it home with $0 in advisory fees. They also do not charge commission or account service fees. The minimum balance for this robo-advisor is $5,000, which makes it out of reach for some beginning investors, but the benefits are certainly worth it in terms of service and funds available.
As is typical for robo-advisors, Schwab Intelligent Portfolios have clients fill out a risk questionnaire. After assessing your risk tolerance, the algorithms generate a diversified investment portfolio, which is rebalanced regularly. Portfolio construction, rebalancing, and management are all free. Schwab also offers tax loss harvesting for accounts valued over $50,000.
For investment funds, Schwab Intelligent Portfolios uses low fee stock, bond, real estate and precious metals ETFs, which are predominantly from Schwab. The investment accounts can be set up for individuals or as joint accounts. Schwab also offers trusts and Roth, traditional and rollover IRAs.
On top of all this, clients get free 24/7 access to help over the phone every day of the year.
In short, low-fee robo-advisors are most certainly available. While this list is designed to help you find a robo-advisor that will balance service with low or no management fees, other factors should be considered as well. As with any financial investment, do your homework. Even though Betterment charges more than Schwab for portfolio management, Betterment's referral program might make it more appealing for some. Other robo-advisors might have more variety in terms of investment funds, making the slight increase in management fees worth it to certain investors. Overall, consider what features the best work with your financial goals.
—
DISCLAIMER: This article expresses my own ideas and opinions. Any information I have shared are from sources that I believe to be reliable and accurate. I did not receive any financial compensation in writing this post, nor do I own any shares in any company I've mentioned. I encourage any reader to do their own diligent research first before making any investment decisions.