5 effective steps toward financial freedom you need to try today
The most crucial step of getting out of debt and moving towards financial freedom is gaining a positive outlook towards money.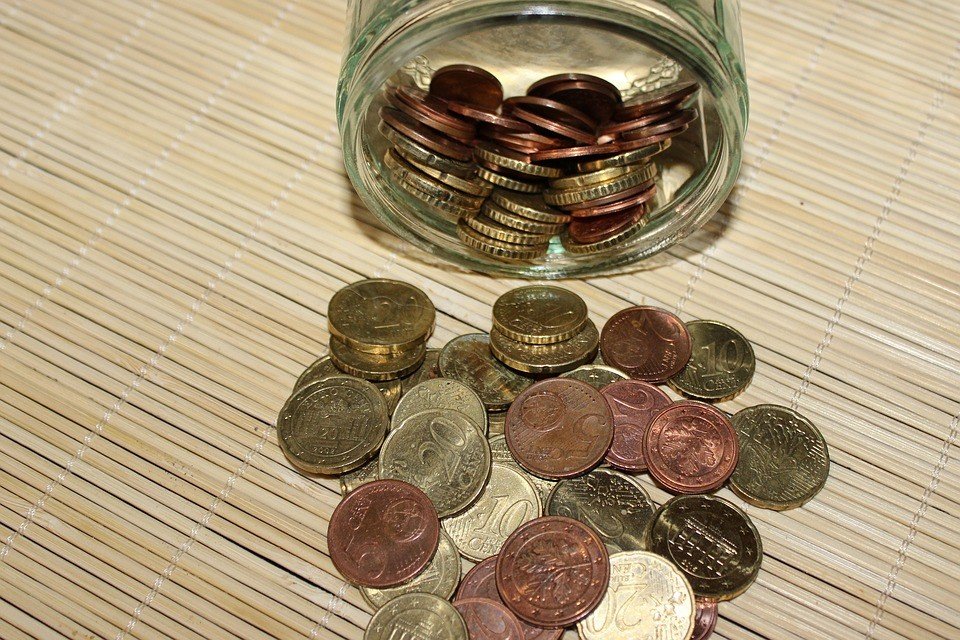 Money makes the world go round. It is the most powerful cause, problem and solution in everyone's life. It can make or break people, tear families apart and help people chase their dreams. Everyone needs money to live and be happy. However, earning a decent amount of money does not entitle financial freedom. If you are struggling to make ends meet right now, this is a must-read for you!
This is not another inspirational, life-changing story to help you get through your financially tumultuous times. This is THE guide to financial freedom. Here are the 5 steps you should follow to get out of debt:
1. Budget
Do you know what happened to at least 90% of what you earned last month? Unless you are writing it all down, it is impossible to account for every dollar. Sometimes, we end up using mobile apps like Walnut to get a clue about where all our money is going. However, it rarely helps if we have a spending problem.
The first step towards saying goodbye to increasing debt lies in establishing a monthly budget. You can categorize your expenses into 3 broad categories — need, want and like. You can use the details to prioritize your expenses and cut corners whenever required. For example, you may want the new Resident Evil 7: Biohazard. However, you don't need it. Prioritizing your expenses will help you save and take your first step towards financial freedom.
Do not forget to keep an emergency fund. There are many things we cannot control. For example, your car may need an emergency servicing or your pet might fall sick. These factors call for a safety net account that requires at least a good couple of hundreds deposited each month. This money will keep your finances standing when life punches you in the face!
2. Invest
Investment is not about getting old. It is about preparing for days when you may not have as much money as you do today. Investing does not need to be complicated. When you hear investment, you need to tell yourself that "it's nothing but paying myself in the future."
A few online investment companies guarantee planning, savings and foolproof investment software services. However, we always recommend getting in touch with a familiar "human" investment advisor. Most of the investments require a minimum balance that you need to set aside every month, quarter or year. Even your life insurance can be a good method of investment if the company provides fixed returns upon completion of the term.
Investment is the first step you need to take to start planning for your future. This is the first step towards retirement planning, starting a business and/or saving up for a house. If you want to enjoy financial freedom in the future, you better start saving today! It doesn't matter if your savings is as less as 1% of your annual income. Any amount is a good start.
3. Going debt-free
Saying goodbye to debt is the best kind of goodbye you will ever say in your entire lifetime! However, before that, try repeating after us: "good debt doesn't exist". There are companies that will try to sell their products by pushing new EMI schemes or new loans from credit unions. These debts are supposed to be the "good debts" since they help you improve the quality of your life.
All we can say is, some debts are definitely worse than the others. However, that does not make the latter "good". Having a number of debts can be debilitating to your financial freedom. What you can do is combine a large number of small debts into one for a lower interest rate. This process is a consolidation of loans, and it will help you manage your existing loans better.
4. Embrace minimalism
The best way to manage your expenses is to embrace simplicity. Whenever possible, keep clearing the clutter and concentrate on eliminating unnecessary expenses. We are not asking you to deprive yourself of the basics. Minimalism is not synonymous with deprivation.
For beginners, downloading a mobile app that will help you eliminate the "excess" from your life is a good way to start. There are quite a few applications and minimalism plans that have worked for thousands. From setting up a yard sale to working at a pizza delivery, anything and everything can become a part of your minimalist lifestyle if you want to usher in an immediate change in your financial situation.
5. Appreciate
It is possibly the easiest to overlook what we already have and crave for something new. The secret to financial freedom lies in appreciating what you already have. Sometimes, financial well-being is about perspective. This way, you will start thinking about money more positively. Appreciation will help you live a frugal life more happily.
Experts say money can't buy you happiness. It's quite true. However, not having money can bring a lot of unwanted stress, and that is something we do not want. A part of appreciating the money you already have is planning for your day or even the week in advance so that you do not meet unexpected expenses.
In addition to everything else, the moment you start thinking positively about money, you attract new opportunities to earn more money. Managing money is more about perspective than skill in the modern world.
When we have come this far, let us tell you a couple of unavoidable truths:
– You need money for happiness.
– The amount of money you have will determine how satisfied you are in life.
– Money directly contributes to your feeling of self-worth and self-respect.
The most crucial step of getting out of debt and moving towards financial freedom is gaining a positive outlook towards money. Once you start focusing on your new monetary goals, you will find it much easier to manage your personal finances, credit card payments, mortgage payments and future plans. Life is a lot better with money, and that's a truth even life coaches cannot deny.
—
DISCLAIMER: This article expresses my own ideas and opinions. Any information I have shared are from sources that I believe to be reliable and accurate. I did not receive any financial compensation in writing this post, nor do I own any shares in any company I've mentioned. I encourage any reader to do their own diligent research first before making any investment decisions.