5 ways to hire the best people in half the time
Having the right people in your team can help your company to succeed.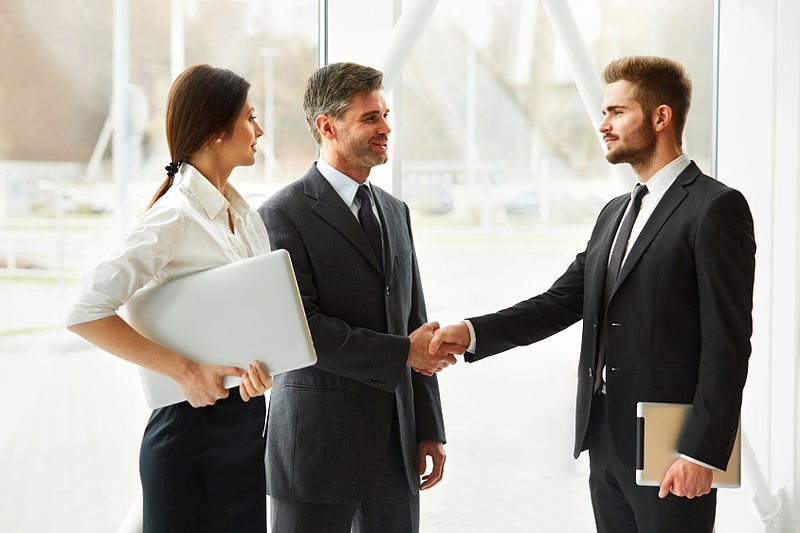 Prospecting for candidates and filling empty positions is easy work for dedicated HR professionals. But what if you're a solo entrepreneur tasked with hiring a team on your own?
Too often, small business owners resort to throwing job descriptions onto job boards and hoping for the best. In my experience, however, hiring the right people is the most important factor when it comes to the success of the company.
This is complicated by the fact that the unemployment rate in the U.S. is the lowest it's been in 16 years at 4.3%—meaning workers have more options than in recent years—and that bad hires can cost your company thousands of dollars.
So how do you find a balance between being more proactive about recruiting the right people without taking time away from your growing business? The five strategies below will help:
1. Hire from inside, if possible
First, consider that the right employee might already exist, right under your nose.
According to Forbes contributor Victor Lipman:
"I've always liked hiring from inside an organization if possible. It sends the right message to the broader employee population, and as a hiring manager you have a much longer time to observe the candidate in action — years rather than hours"
Don't get too hung up on job descriptions when looking internally. Consider each employee's strengths, goals, and motivations. Use all of these to determine whether or not your current workers could be trained for new roles.
2. Get referrals
If you do have to bring on an external hire, work your network before opening your job search up to the broader market.
In fact, this is one of the reasons I've been so proactive about participating in Slack communities, hosting growth dinners around the world and investing in my network in other ways. When I need to make a new hire, all it takes is a few messages to key contacts to find the right person.
It's also worth remembering that the best candidates are rarely browsing major job boards. They may not be looking for jobs at all. The odds are good that they're currently employed—and that it's going to be up to you to offer them something worth leaving for.
3. Be selective when posting jobs
If the two tips above don't result in a qualified worker, save time and energy by posting to specialized job boards rather than to broader hiring services.
Not to knock their services, but what I've found is that, when I post a job to a massive listing service, I receive hundreds of applications from people who aren't remotely qualified. Sifting through those to find the few candidates of interest is a huge waste of time which you can eliminate with more targeted advertisements.
4. Conduct a work sample test
Interviewing is important. However, according to Laszlo Bock, Senior Vice President of People Operations at Google, "The best predictor of how someone will perform in a job is a work sample test."
Once you've narrowed your pool of candidates down to a select handful, ask them to perform a sample of the work they'd do if they got the job. Do this instead of conducting multiple interview rounds. You'll easily cut your recruiting time in half while also reducing the risk of hiring employees who talk a bigger game than they can deliver.
Work sample tests can also give you a sense of a candidate's drive. "We've given real business problems for candidates to solve as a homework assignment. It not only shows who has the skills, you can tell who's hungry by the level of effort they put in" says Ryan Farley, co-founder of LawnStarter Lawn Care.
5. Find the SWANs
Finally, in an article for Monster.com, authors Brian Tracy and Mark Thompson aim to simplify the hiring process by prioritizing four characteristics in candidates:
"One of the best interview strategies you can use is called the SWAN formula, named after John Swan, an executive recruiter. These letters also stand for Smart, Works hard, Ambitious, and Nice. This may sound Pollyannaish, but it's a good, practical prescription for hiring."
It sounds simple, for sure. But in my experience, it works.
Stop wasting time on the search for candidates who fulfill a lengthy list of preferred requirements. Find the best candidates using the strategies described above and by selecting based on these four characteristics.
(Featured image by Virgo Group via Wikimedia Commons. CC BY-SA 4.0)
—
DISCLAIMER: This article expresses my own ideas and opinions. Any information I have shared are from sources that I believe to be reliable and accurate. I did not receive any financial compensation in writing this post, nor do I own any shares in any company I've mentioned. I encourage any reader to do their own diligent research first before making any investment decisions.