6 good reasons why financial literacy is important
Defend your investment portfolio and improve the quality of your financial life.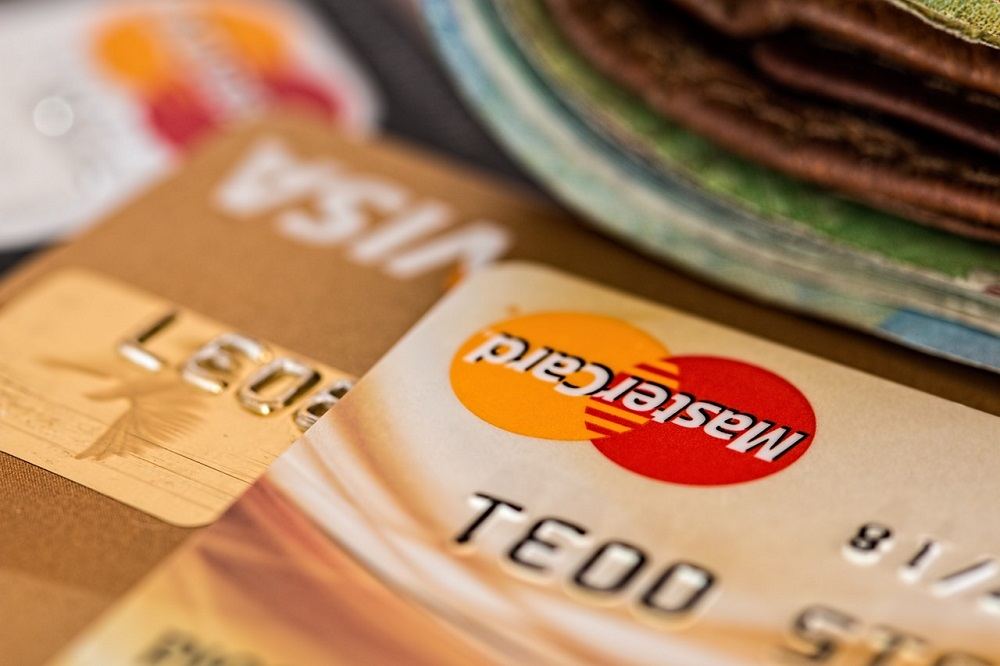 Saving money, being cautious on spending, keeping a close watch on your earning to spending ratio – these are all steps that we take to make the most of our bank accounts, so we don't run out at the end of the month.
Ranging from pending credit card bills to payment of utility and essential items, more often than not, there's a money crunch that almost everyone faces that leaves us feeling depleted. Do you think you would like to make better use of your money and learn how to spend/save it better? Maybe you need lessons in financial literacy.
Most of us don't even know what financial education or financial literacy is – did you know that the best investment anyone can make is in themselves and the level of financial education they possess? Yes, knowledge is the key – and it is the obvious solution to helping oneself become financially sound. All you require in terms of an investment is a commitment of your time and effort and voila – you have a lifetime of benefits accruing owing to your financial awareness. Understanding basic economic concepts may sound easy as pie – but implementing these principles require time and effort.
Through this post, we take you through the various benefits involved in being financial literate and sound and how it can set you apart from others and give you that extra edge over managing and investing your money.
What is financial literacy?
Financial literacy, for the sake of brevity, is an ability to understand money and how it works – including its management, investment, and expenditure. Being financially sound and aware always works in your favor as it enables you to make choices on investments that can help you double your balance. Even when you are busy with your professional or personal life, putting your money in the right places i.e., the stock market or the money market, can help you become more profitable.
Understanding certain common principles such as setting financial goals, being a pro budgeter, investing like a guru and understanding superannuation, can set you a notch apart. You need to know how to make your money work for you – and not the other way around. In other words, have the capacity to be a lender and not a borrower. It is time to set aside the financial anxiety and take your bank balance into your own hands.
While there is no straitjacket way to understanding finances, we have put together a few pointers that are crucial and essential to set you on the path to having wholesome financial soundness.
Budgeting
Making a list of your earnings and expenditures every month is important to start out on the path to gaining financial soundness. From said list, it is vital to cull out absolutely necessary expenditures and cut down on frivolous spending so as to simultaneously increase savings – this is the basis of budgeting. Budgeting allows you to set aside funds and amounts for expenditure every month so you know exactly how your money is leaving your account and whether that proportion is suitable to your earnings. Budgeting gives you a great overview of your account and helps you maintain a saving limit.
Dependency on parents
If you're just starting out, it's better to get a grasp on your savings so you can decrease dependency on parents. This not only makes you independent but also helps you understand your finances better.
Growing your garden of financial knowledge also helps you take better decisions and manage your money better.
Economic benefits and social responsibility
As a well-informed and financially literate consumer, one adds to economic stability because well-informed consumers make sound investments which help to inject funds into the economy.
Be wary of choices
These days there are an abundance of lenders – banks, financial institutions, non-banking financial companies, insurance companies, brokerage firms, credit unions, asset management firms etc. that provide choices to the consumer for his investments. Financial literacy helps you choose the best option of the lot instead of taking a shot in the dark.
Dynamic ecosystem
The market is volatile and ever-changing – with a mix of both local and global players, technological advancements through the use of financial technology, e-trading etc. can all cause conflicting views in the mind of an investor – financial literacy helps to combat such confusion and provides you with a sound perspective of knowing where to put your money, when to switch your investments etc.
Retirement planning
Savings and investments are terms of the future – what you save or invest today can help you tomorrow. You need to understand the stock market and the money market to get a wholesome view of the kind of funds you can invest in and where to put your money so it doubles up with time. This is a safe bet that fetches you returns over a longer period of time and ultimately helps you plan out your retirement. This may feel like a long shot but will be worth it when you actually get to that side of the bridge.
Additionally, knowing how to manage your money can help you increase investments and earning potential subsequently, defend your investment portfolio and mitigate it from suffering unnecessary losses and finally improve the quality of your financial life.
Remember, a lack of financial knowledge in today's world can set you back a great deal – just earning money and having it in there in your account is not smart – you've got to act on the money to make it work for you. As generations begin persevering to earn big bucks, they forget to spend time inculcating basic concepts such as making the right savings and investments in order to secure their future. Don't be unaware – it only plays badly in your favor.
Our advice is to be financially sound – read as much as you can to broaden your horizons on what's trending in the market; take calculated risks based on the stock market and the money market – most important of all, remember your money goes where you take it.
—
DISCLAIMER: This article expresses my own ideas and opinions. Any information I have shared are from sources that I believe to be reliable and accurate. I did not receive any financial compensation in writing this post, nor do I own any shares in any company I've mentioned. I encourage any reader to do their own diligent research first before making any investment decisions.