6 tips for fintech leaders to navigate the uncertain road ahead
Leading a fintech company is not an easy task, especially considering the difficult period the world is facing right now. However, the coronavirus pandemic has also highlighted the importance of finance technologies, so fintech companies should not miss the opportunity. Fintech leaders should know these tips that could help their business thrive.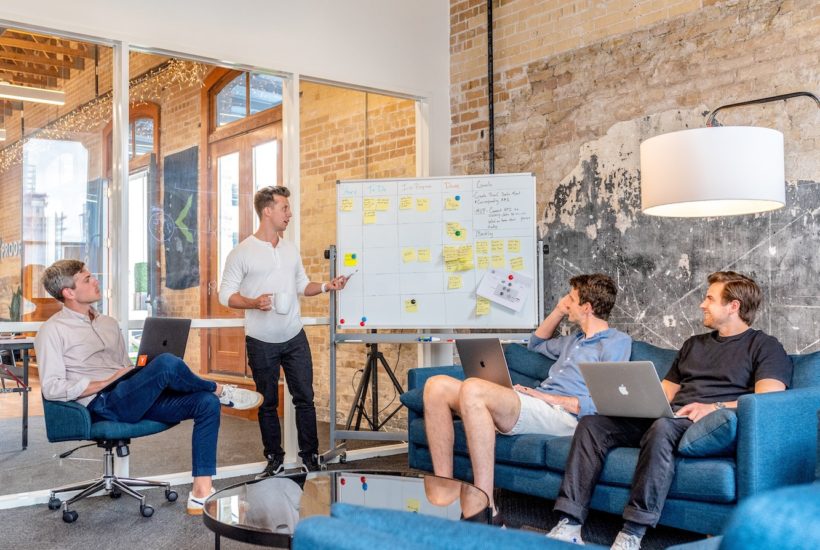 The COVID-19 pandemic has hit everyone very hard. It's almost impossible to say that someone has seen a crisis as serious as this before. But these things do happen, and change is always constant in life and business. That is why every business has to be agile if they will survive stormy and unprecedented times like this. This is a fact that fintech leaders already know, but whether they are already applying, it is yet to be seen. For what it's worth, here are six tips to help fintech leaders navigate their way through the uncertain road ahead of them.
Analyze the situation and map out a crisis management plan
The first thing that fintech leaders have to do is make sure that they know how the crisis affects their business exactly. They have to ask themselves if they can continue their operation and offer high-quality service to their customers. What financial vulnerabilities do they have as a business? Are there disruptions in the operation of partners that might affect them? 
First of all, there needs to be clarity on how much they are affected. Fintech leaders must identify the significant risk areas and assess the risk factors involved, while also quantifying the risk over a specific time frame.
Re-assure your team that you will only do things in their best interest 
Once you are sure of how you are affected and how operations will continue, you have to make sure that you remain connected to your team leaders and employees at different business organization levels. This will make sure that you have a functional group to make you successful. You might not be able to avoid reductions in costs but make sure you discuss any prospective changes with your team.
You will be facing challenging questions, but you must provide authentic solutions to the questions asked. Make it clear to your employees that they are valued within your organization even under extremely difficult situations.
Preserve the commitments of your customers
This is the time for fintech leaders to be more responsive. Let your customers see that you will be there, and they can rely on you whenever they need to. You can also reach out to some customers (those who merit it) and offer them assistance to deal with some of their major pain points. It doesn't matter if it doesn't have a clear line of sight that leads to any revenue-making opportunity. Since it is a value-driven contribution and is genuine, it can form very strong relationships. 
Make sure that your employees and team members have a voice when there's a challenge 
Members of your team have to be your partners in accomplishing your goals and missions. So, you must ensure that they have a voice and wherever is appropriate, give them a vote. This will make them more invested in what is going on in the company and what strategic direction the company is taking. The good thing about this is that you can get very brilliant ideas from different levels of your business organization, which you can adopt to move your business forward. It would be wrong for you to work ideas from the upper strata of the organization alone.
Be transparent and maintain the trust of your team
Now more than ever, trust is crucial in your employer-employee relationship. You need every member of your organization to trust you, your judgment, and your decisions. This might appear easy for them because you are throwing some of the issues to them and taking their suggestions and applying them. That's transparency. That's why they will trust you. You must be upfront and open with your team members and employees, as this will ensure that you're solidifying the basis of a trustworthy relationship.
When communication ceases or breaks, there is the risk of your employees and team members having a hole to fill. Most times, they fill it with rumors and other inaccurate presumptions and assumptions. That is why your leadership must be informed well enough to frequently communicate with everyone throughout the business organization. So, there's no room for what-ifs. 
Think proactively beyond the immediate and intermediate-term
One thing that this crisis forced many businesses to do is to abandon their long-term goals and think of how they will survive NOW! And quite frankly, you can only see that future you are planning for if you survive this crisis. So, it made sense at the time to switch into the survival mode line of thought and do everything to survive. But what comes next after that?
Thinking for the short term, or a survival mode kind of thinking is definitely not sustainable for any business. It made sense to do it at first. But it doesn't make sense to continue with it. You have to ditch it now and start to think proactively. It is time to pick up those long term visions and goals and dust them again. You don't even have to wait till you think everything and everyone is 100% stable again. That might take too long to happen, or it just might not happen. Learn from the experience and start to plan beyond the NOW! Start planning for the future.
Conclusion
Leading your fintech through this tough time with uncertainties about the future is very difficult. That's why you need to be transparent with everyone about what is and what isn't. The above tips for fintech leaders might help you succeed.
—
(Featured image by Austin Distel via Unsplash)
DISCLAIMER: This article was written by a third party contributor and does not reflect the opinion of Born2Invest, its management, staff or its associates. Please review our disclaimer for more information.
This article may include forward-looking statements. These forward-looking statements generally are identified by the words "believe," "project," "estimate," "become," "plan," "will," and similar expressions. These forward-looking statements involve known and unknown risks as well as uncertainties, including those discussed in the following cautionary statements and elsewhere in this article and on this site. Although the Company may believe that its expectations are based on reasonable assumptions, the actual results that the Company may achieve may differ materially from any forward-looking statements, which reflect the opinions of the management of the Company only as of the date hereof. Additionally, please make sure to read these important disclosures.