7 amazing things to know before traveling to Patagonia
Patagonia is the lower portion of South America, governed by Chile and Argentina. Starting at latitude 37° south and extending to 51°S, it covers an area of roughly 400,000 square miles. Argentina is 75% of the area.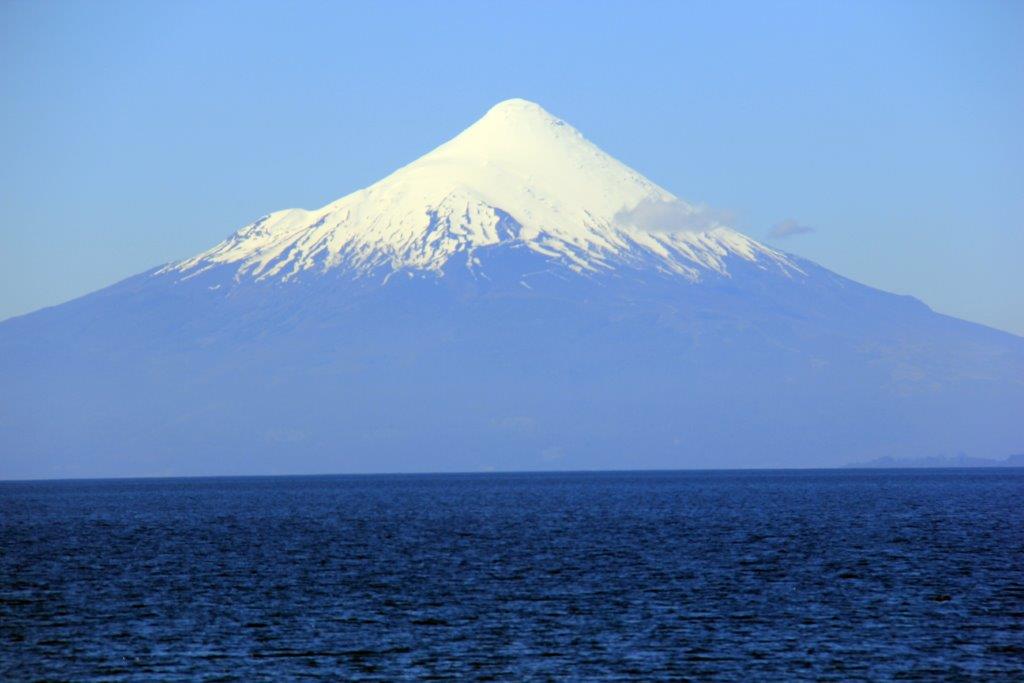 These are the 7 fascinating facts to know about Patagonia before traveling there.
Patagonia is the vast area at the bottom of South America. It is a land just calling out for descriptive adjectives: vast, remote, beautiful, breathtaking, windy, rugged, and wild. If you ever wanted to get away from it all and appreciate nature at its finest, Patagonia is it. And it is a place many of us know little about, so here we go Patagonia seven fascinating facts of interest.
Having long been on our Top 10 Travel Wishlist, we can't wait to share this area with you. It lives up to all its hype and then some. This is an area with surprisingly little written about it. When curating items for the Compass & Fork Shop, we struggled to find novels, travel guides, cookbooks or movies either set in or written about this area. One of the few books is In Patagonia, written close to forty years ago by Bruce Chatwin, a British man, about his visit. It is considered by many to be a classic in travel writing.
When we began researching and planning our own travels, we discovered information is hard to find. Hopefully, after we are done sharing what we learned, you'll know more about the area and if you choose to go, any trip planning you do will be easier.
So without further ado, to get us started, here is Patagonia seven fascinating facts:
1. The area
Patagonia is the lower portion of South America, governed by Chile and Argentina. Starting at latitude 37° south and extending to 51°S, it covers an area of roughly 400,000 square miles. Argentina is 75% of the area. The Chilean portion alone is roughly the same size as Great Britain. Tierra del Fuego is an island, split between Chile and Argentina, located at the very bottom of Patagonia.
And hardly anyone lives there, with a total population of less than 2 million people; the population density is less than one inhabitant per square kilometer.
Due to the fact the area is governed by two countries, Chile and Argentina, it is difficult to find any statistics or information (including travel information) covering the entire region. Even when you find a picture book, it will be Chilean Patagonia or Argentinean Patagonia.
2. The origin of the name: Patagonia
The name Patagonia was coined by the Spaniards in the 16th century while exploring this area. The Spanish referred to the original inhabitants, the Tehuelche Indians, as Patagones. The story goes that Ferdinand Magellan, the expedition leader, named the locals Patagones, because the very tall Tehuelche Indians reminded him of a fictional dog-headed monster creature, a Patagon, in a Spanish novel.
3. The Land
Chile considers Patagonia to start in the Lakes Region, just south of Valdivia. This includes the areas around Osorno which contain crystal clear lakes with large snow-capped cone shaped volcanos rising from their waters. The scenery is stunning. This continues into Argentina at about the same latitude as Bariloche.
On the Chilean side over 50% of the land comprising Patagonia is Protected Wilderness Area.
In addition to the lakes and volcanoes, it contains both the Northern and Southern Ice Fields, large swaths of area containing glaciers.
The Northern Ice Field, part of which is in Laguna San Rafael National Park, contains the San Rafael, Exploradores and Leones Glaciers.
The Southern Ice Field, part of which is in the remote and difficult to access Bernardo O'Higgins National Park, contains Pio XI, one of the largest glaciers in the Southern Hemisphere outside of Antarctica.
Tyndall and Grey Glaciers are part of Torres del Paine National Park, and are accessible by hiking.
The Perito Moreno Glacier, located in the southern region of Los Glaciares National Park, is one of the greatest tourist attractions in Argentinean Patagonia.
There are seven national parks (parques in Spanish) in Patagonia that we could find information on:
1. Torres del Paine (Chile)
2. Los Glaciares (Argentina)
3. Laguna San Rafael (Chile)
4. Nahuel Huapi (Argentina)
5. Tierra del Fuego (Argentina)
6. Alberto de Agostini (Chile)
7. Bernado O'Higgins (Chile)
4. Torres Del Paine
Torres Del Paine is one of the most accessible and is the most common destination for tourists. With a mountain range with the same name, within Torres del Paine N.P., the highest peaks are 9000 feet.
The park also features:
Grey, Oingo, del Frances, Tyndall, and Dickson Glaciers
Iconic waterfalls of Salto Chico and Salto Grande.
The lakes and lagoons are spectacular shades of blue, green and turquoise, changing color not only from lake to lake but also with the reflections of the sun and sky. Names include the Azul and Verde l lagoons and the Dickson, Pehoe, Pingo, Nordenskjold, and Sarmiento lakes.
In December 2011, fire destroyed 17 thousand hectares of forest in this very fragile environment. This takes a very long time to regrow. The extensive damage is still very evident within the Park. The fire was started accidentally by a tourist. Needless to say fire safety is a priority within the Park and the entire region.
5. Settlement in Patagonia
The two Southern most towns in the world are in Patagonia. Chile claims Punta Arenas as the most Southern, and Argentina claims Ushuaia. Both are pretty far south!
Early settlement was difficult and largely unsuccessful. The Spaniards attempted to settle it in the late 16th century, as did the English a bit later. The Spanish founded several towns, sent Jesuit missionaries, but European settlement was never really successful and by the early 1800's the area had no European settlement.
Punta Arenas, the starting point for exploring Southern Patagonia, is on the Chilean side. This town took hold and was quite important during the Californian Gold Rush. It was an important port town for shipping supplies to the gold fields from the US east coast. Its importance died down a bit when the Panama Canal was opened.
However, Punta Arena's peak actually came a bit later, when it became the center of Chile's wool industry. It produced some very large fortunes creating some of Chile's wealthiest. Today it reflects its heritage and is a mix of cultures, with influences ranging from English sheep ranchers to Portuguese sailors.
On the Argentinean side you find Patagonia's famous Welsh communities, whose descendants still speak Welsh. In 1865, the Welsh colony of, Y Wladfa ("The Colony") was founded when the Argentine government offered 100 square miles for the establishment of a Welsh state and agreed to protect it militarily.
6. Traveling within Patagonia
This is a vast, remote area and travel distances are long and roads are few. In Argentina Ruta 3 and Ruta 40 cross Patagonia and in Chile the Carretera Austral runs from Puerto Montt to Villa O'Higgins. You are likely to see more wildlife than people.
The other alternative is traveling portions over water. Options include the Navimag ferry from Puerto Montt to Puerto Natales and a private cruise with Cruceros Australis, between Ushuaia and Punta Arenas.
Flying is also available between the major towns, Puerto Montt, Punta Arenas and El Calafate and Ushuaia. And lastly, lots of lengthy bus trips are an option if you have plenty of time. Land border crossings can be slow.
Traveling within this region is one of its challenges but also what helps it retain its charm.
7. The weather
Most people visit between November and March, which are the warmer months in Patagonia. Warm is a relative term.  Within Torres Del Paine National Park, the summer (Jan-Mar) average temperature is 41°F to 68°F (5°C- 20°C).  The weather is still unpredictable. Four seasons in a day is entirely possible. Wind, rain and cold can challenge you any time of the year.
The closer you get to a large glacier; they seem to have their own weather systems. Several times we started out hiking on a beautiful sunny day and as we got closer to the glacier, the weather rapidly deteriorated, including once forcing us to turn back as it was too windy to stand up! On the return, we again found a sunny day. So be prepared!
A local custom I hope you enjoy during your trip is a toast with a glass of whiskey with ice from one of the glaciers. That's right, chilling your drink with a thousand-year-old piece of ice. During our cruise, the traditional greeting at the end of our shore expeditions was a warm hot chocolate and whiskey!
We leave the choice of drinks to you. As we begin, we raise our glasses – this toast is to you. Cheers!
—
DISCLAIMER: This article expresses my own ideas and opinions. Any information I have shared are from sources that I believe to be reliable and accurate. I did not receive any financial compensation in writing this post, nor do I own any shares in any company I've mentioned. I encourage any reader to do their own diligent research first before making any investment decisions.