7 Dow Jones stocks you just might watch soar
Intel, Apple, Boeing, Cisco Systems, Caterpillar, and Microsoft have always been viewed as blue chips.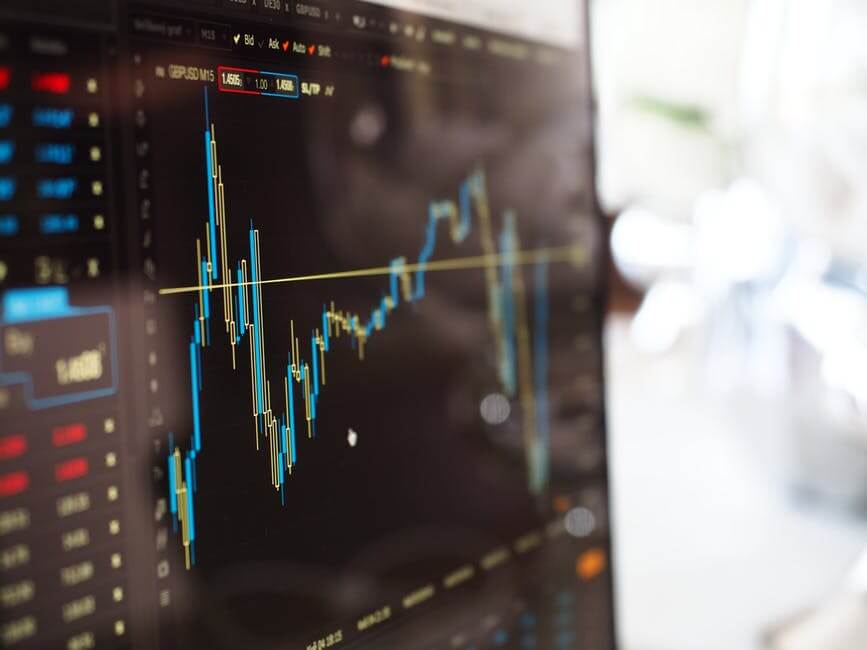 Kiplinger advises investors everywhere to take a long and careful look at seven stocks in the Dow Jones that are primed for growth. Not surprisingly, many of these companies are leaders in their field with their value in the stock market almost always on the increase.
Termed "blue chips," their potential is considerable, and they might even be considered as safe havens during the down times when global economies do not seem to be doing good. And while they can take a beating occasionally, they are like seasoned skilled boxers who roll with the punches, deflect the pain, move to a better solid ground, regain their footing—and then come back for more.
Microsoft
Microsoft is one of those old warhorses who trounced detractors and came back with a more powerful punch. Once defined as the maker of office software, it has since shrugged off that confining reputation to become a significant player in the cloud business. Its Azure cloud computing platform has been leading the fight with sales increasing by a whopping 73 percent.
Microsoft will also venture into new territory like AI. To date, according to The Street, it reached its market cap of $600 billion, which reflects and resurrects its former glory years when it was the only one who could do so back in 2000. The only exception was Apple.
Boeing
Boeing is one powerhouse airline that is defying the current fears of flying. The stock value of its third-quarter delivery increased 12.2 percent and in 2017 they rallied by 73 percent. CNBC says that the company is also stretching its considerable wings in Asia. Singapore Airlines asked it for planes to revitalize its aging fleet, while Southern China Airlines has made an order for 38 more vessels. The total amount of revenues that these deals will bring are valued at $14 billion. The Kiplinger adds that Jet Airways of India has already issued an order for 77 of Boeing's 737 Max Aircraft, that can rake in another $9.3 billion for the airline.
Caterpillar
Caterpillar is another company that is poised for revival and resurrection. The maker of gas turbines, mining equipment, and bulldozers suffered a setback last year when construction all over the world slowed down. Its sterling revenue of $69 billion in 2012 fell by 50 percent in 2016. However, experts say that Caterpillar is poised for a significant steady turnaround. They expect at least a seven percent increase in the revenue in 2017, a 54 percent increase in profits, and a 26 percent expansion by 2018.
Goldman Sachs
Legacy financial heavyweight Goldman Sachs defied its naysayers when it steadfastly refused to die the past two years. Detractors said it would not be able to keep up with the more agile tech-savvy startups like fintech. However, the company just would not stay down but keep on inching up to profitability. As of this writing, it is reporting profits of $5.02 per share or revenues of $8.33 billion.
They may not sound spectacularly high, but they do show the company's resolve to get back on track. And should critics again jeer that that is unlikely, Goldman Sachs is investing in an Innovation Lab. Reuters describes this last project as a "brain trust" that will create ideas that will take it into the heart of the digital 21st century—and continue to make streams of money-making revenues.
Intel
Intel is another legacy company that is not quitting anytime soon. Once known as the grandparent or ancestor of the modern computer processor, it has since given way to faster competition like Micro Devices and Nvidia. Intel also got some criticism for not being prepared for the mobile movement. However, instead of fading away, the company is investing again into bigger, grander ideas that can jumpstart innovation—and perhaps propel Intel again to lead industries. One of its pet projects is self-driving cars, which Intel hopes will drive it into a global market with a value of $127 billion.
Apple
Apple still rules the realm of tech, but since the death of founder Steve Jobs, many have doubted as to whether it will continue its success. CEO Tim Cook, although hardworking, solid and reliable, does not seem to be the same kind of visionary. Other challenges that Apple is facing are a supposed market saturation of smartphones and less expensive competitors.
However, it's hard to write off Apple because it still leads in investing into innovation. It has also positioned itself not just as a vendor of content, which is where its rivals crowd themselves into competing, but an actual content producer. Supporters predict that it is just a matter of time before Apple comes up with its own killer app.
Cisco Systems
Cisco Systems is one more company going off into another new adventure. It has dislodged itself from the networking server industry it is identified with and has gone on to discover other lands to conquer. Among them is cybersecurity, which is an urgent need by many organizations today, especially given the recent highly publicized breaches by viruses. Cisco still has a war chest of $70 billion and other international investments. It still has the money and the motivation for more wars on the business front.