What does the $718-B Pentagon 2020 budget mean for defense stocks?
The proposed Pentagon budget for 2020 includes the largest requested budget for R&D in the last 70 years.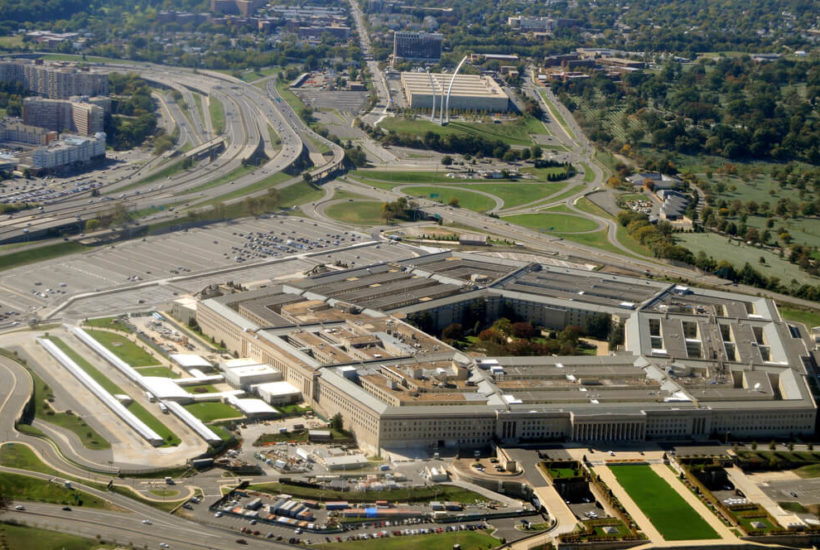 President Donald Trump has requested $750 billion for national security for the fiscal year 2020. Of this amount, the president wants an allotment of $718.3 billion entirely for the Department of Defense.
Officials who supported the president with his request described the intended budget as a "major milestone" for America since it will be used to modernize the country's capabilities against the emerging threat coming from countries like China and Russia.
Essentially, the majority of the budget intended for Pentagon will be utilized to enhance the technology, and research and development capabilities of major Pentagon contractors. With this, defense stocks that involve technology will most likely continue to be profitable – that is, if the requested budget will pass Congress approval.
Budget approval or disapproval could make or break the revenue outlook for defense contractors such as Huntington Ingalls, Lockheed Martin, Raytheon, Northrop Grumman, Boeing, and General Dynamics.
DOD fiscal year 2020 budget proposal
In its announcement, the Pentagon said that the requested budget is about showing how America is ready to defend its people wherever the next combat zone would be. Indeed, the budget includes the largest shipbuilding request in 20 years – $34.7 billion – and the largest R&D request in the last 70 years – $235 million.
"This budget is about projecting power through competitiveness, innovation, and readiness. It fully recognizes that future wars will be waged not just in the air, on the land, and at sea, but also in space and cyberspace, increasing the complexity of warfare," the Pentagon said in a statement.
Another major amount in the budget includes $9.6 billion for the improvement of U.S. cyberwar capabilities. This is separate from the $14.1 billion he requested to establish his much coveted United States Space Force.
The president also requested for $3.7 billion to enhance unmanned and autonomous weaponries, $927 million for artificial intelligence and machine learning projects, and $2.6 billion for hypersonic weapons development.
Most noteworthy in the budget proposal is the 3.1 percent military pay raise which includes continues family support programs amounting to $8 billion. The Pentagon said this is the largest request in a decade.
On the other hand, objections were strong on the $173.8-billion funding Trump wanted for the Overseas Contingency Operations also known as OCO and widely referred to as the "war funds."
Defense stocks win in Trump's fiscal year 2020 budget proposal
Pentagon made the president's proposal public on March 12. Two days after, defense stocks were at 10 percentage points higher than any other stocks in the Dow Jones Industrial Index, according to Barron's. It was also noted that 65 percent of analysts' ratings for defense stocks were recommendations to "Buy."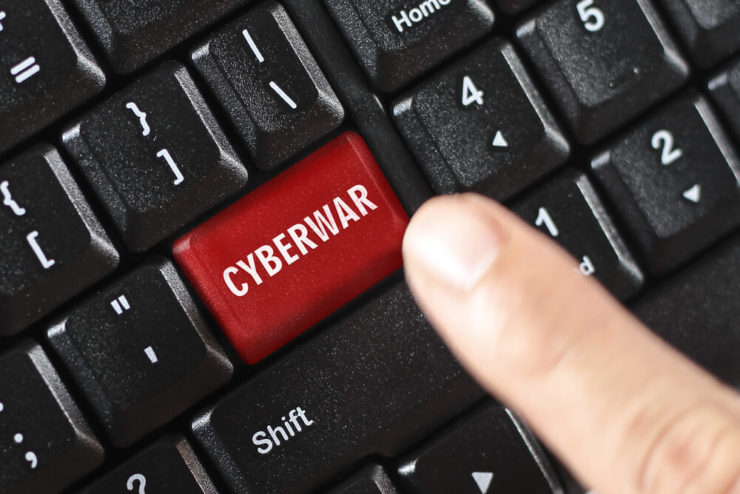 The performance shown by defense stocks following the release of the budget proposal was its strongest in more than 10 years. Bloomberg noted that there had been gains of 1.2 percent and 1 percent for the S&P Supercomposite Aerospace and Defense Industry Index respectively.
Top movers included United Technologies, Huntington Ingalls, Raytheon, General Dynamics, Northrop Grumman, and Arconic.
Peter Arment, a Baird analyst, highlighted that the requested budget specified $11.5 billion for 78 Lockheed Martin F-35 Lightning II jets, $3 billion for Northrop's new B-21 stealth bomber, and $12.4 billion for new submarines which most likely will be coming from BWX technologies and General Dynamics.
Should you buy defense stocks?
As mentioned above and as in the case of all budget proposals, the requested multibillion Pentagon budget needs to pass Congress first. In its announcement, Pentagon, has indeed, tried to appeal as it highlights the need for advanced weaponry.
"Congressional approval of the FY 2020 Budget will help us meet current operational commitments and outpace the threats posed by China and Russia through maintaining our competitive advantage, even as DOD spending remains near a record low as a share of the U.S. economy," the DOD said.
And while there where analysts highly upbeat about the proposed budget, there were also those who agreed that the proposal would likely be "dead on arrival."
Many analysts pointed to Pentagon's OCO request as biggest point of contention. For one, Todd Harrison, director of defense budget analysis at Washington's Center for Strategic and International Studies, described the proposed OCO budget as mere gimmickry. This was seconded by analysts from American Enterprise Institute, arguing that the audacious budget request will only be used to "repair military readiness" and nothing more.
Some believed it will not get the green light from Congress. One of them was Morgan Stanley analyst Rajeev Lalwani who argued that the proposal was "light on investment funding." Proof of which, he said, is the trimming of the budget for procurement which did not excite investors.
On the other hand, whether it receives a "no" from Congress, there is always a silver lining when it comes to defense stocks. Defense contractors are estimated to generate annual sales of as much as $250 billion. They have a market value of about $400 billion at present.
Investors could, therefore, wait out on whether Trump's multi-billion budget proposal gets approved, which is something that could take months or another partial government shutdown as is the case with the border wall. But, in the end, reap massive rewards. Or, jump in right now. After all, standard earnings will not be so bad at all.
(Featured image by Frontpage via Shutterstock)