A Dark Horse in the Renewable Energy Storage Race: Will Triad Pro's eCell Beat Out Lithium?
The growth in renewable energy is taking off. And with it, so too will the demand for viable energy storage solutions. But don't look to lithium as the only horse in the energy storage race—it comes with some major headaches, not the least of which is the dwindling availability of raw materials. This is seeing major interest in a new alternative: Triad Pro Innovators' solid-state eCell.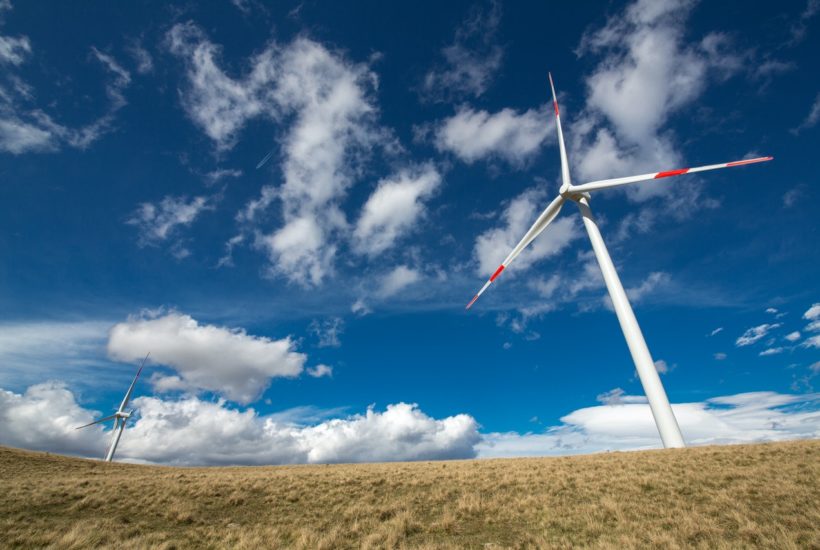 Renewable energy generation is about to boom. Climate concerns are growing. Political will is heading in that direction. And for the first time in history, the lifetime cost of many forms of renewable energy is now lower than those of fossil fuels.
In fact, according to the U.S. Energy Information Administration (EIA), renewable electricity generation is expected to increase more rapidly than overall electricity demand through 2050. The agency also says renewables will account for most grid capacity additions made through the same period.
Of course, growing dependence on renewable energy spells out growing reliance on energy storage solutions. The intermittent nature of renewable energy means that the only viable way forward is to scale up energy storage in a big way.
However, while we might think we have the problem solved owing to the widespread use of lithium batteries in everything from Electric Vehicles (EVs) to home solar installations, this is likely only a tiny part of the solution. For this reason, significant interest in alternative energy storage solutions, like Triad Pro Innovators' solid-state and patent-pending eCell.
Lithium Is Severely Limited—New Energy Storage Technology Is Urgently Needed
Lithium battery problems don't stop at the limited availability of raw materials. Their lifespan only reaches a small number of recharge cycles, for starters, usually numbering in the low thousands. This limited lifespan only compounds the environmental problems from their heavy reliance on volatile chemicals. Then there's also the small problem of impending lithium and—most significantly—cobalt shortages.
In multiple studies, significant cobalt shortages are expected to cause major headaches for lithium batteries by 2050. This has many researchers urging the need to develop new battery technologies. For example, Karlsruher Institut für Technologie (KIT) researchers note "the importance of new battery technologies based on low-cost, abundant and, at best, non-toxic elements, demonstrating the importance of their further development in order to decrease the pressure on critical resources."
How Triad Pro Innovators' eCell Technology Solves Lithium Shortages
One company solving the problem of our dependence on lithium battery technology is Triad Pro Innovators, Inc. (OTC PINK: TPII). However, while some researchers might be calling for "new battery technologies," Triad Pro has found new hope in harnessing an older, existing technology in its patent-pending eCell: supercapacitors.
The advantages of this approach are multiple. As we will see, the developments Triad Pro Innovators have made make the eCell more than just a viable lithium alternative. It's also an alternative that is, far and away, the best solution available in many applications. The fact that the company is investing in developing existing technologies as energy storage solutions also means we don't have to sit around and wait for the development of new technologies.
The reason for this is because, in leveraging supercapacitors as the base of its energy storage capacity, the eCell is constructed of readily available and abundant materials. In fact, one of the primary materials in many supercapacitors is an ordinary, everyday material we all probably have sitting around our house: aluminum foil.
More than an Alternative, the eCell Is, in Many Cases, a Superior Solution
Besides their widespread availability, the materials used in the eCell also offer major advantages over lithium. This not only makes them non-toxic and readily recyclable, but it also moves away from chemistry-based solutions like lithium, meaning a much longer life.
In fact, the supercapacitors that form the base of the eCell theoretically have hundreds of thousands to millions of charge cycles available. Of course, the usual mechanical wear and tear that goes with real-world usage will limit this in practice. But this still results in an energy storage solution with an exceptionally long life; Triad Pro Innovators offer a 10-year warranty on the eCell installed in one of its existing product developments—the Spree Solar-Powered Golf Cart.
However, the eCell's advantages don't stop there. They also include ultra-fast charging ability (no volatile chemicals helps keep the heat low when recharging), and the ability to operate in extreme temperatures well beyond what lithium batteries can handle. They also offer much-improved safety over lithium cells which are prone to fires and explosions.
Is the Triad Pro eCell really the future of energy storage?
Admittedly, this may all look too easy. But, if leveraging existing technology to disrupt lithium battery energy storage was the solution, why hasn't anyone done it yet? The answer to this question comes in two parts.
First, utilizing supercapacitors is not as simple as strapping in a bunch in place of lithium cells, which has been a major area of development for Triad Pro. The company's control circuits that are vital to the viability of supercapacitors in this role represent a significant research effort and form a big part of the technology's patentability.
The second problem posed by supercapacitors is that they are less energy-dense than lithium cells. However, while this means it's unlikely we'll ever see them in laptops, smartphones, or other portable devices, it doesn't prevent their use in applications where some additional space is an acceptable tradeoff. Indeed, Triad Pro has shown the massive potential for using the eCell in major off-grid applications, deploying it already in its EEL Diesel Hybrid Genset. The company is also developing other grid-storage solutions, including one for remote installations in crypto mining facilities.
Watch this Space: The Dark Horse Is Rising
The eCell's benefits more than make up for the minor disadvantages outlined above, making for a very promising future for both Triad Pro Innovators and the future of renewable energy storage. Even if Triad Pro's solution can't replace lithium 100% of the time, it does present a much more attractive alternative in many of the fastest-growing areas of energy storage.
And while it's still early days, the wheels are in motion and developments are coming fast. In the company's recent announcement of its plans for 2022, Triad Pro Innovators makes a point of the coming year being all about scaling the eCell energy storage technology. It has also previously announced it has a patent pending on the eCell. This is an important step in preparation for licensing the eCell technology—something the company has indicated is on the horizon—and is a move that will catapult this dark horse into the lead in the renewable energy storage race.
__
(Featured image by Eyüp Belen via Pexels)
DISCLAIMER: This article was written by a third party contributor and does not reflect the opinion of Born2Invest, its management, staff or its associates. Please review our disclaimer for more information.
This article may include forward-looking statements. These forward-looking statements generally are identified by the words "believe," "project," "estimate," "become," "plan," "will," and similar expressions. These forward-looking statements involve known and unknown risks as well as uncertainties, including those discussed in the following cautionary statements and elsewhere in this article and on this site. Although the Company may believe that its expectations are based on reasonable assumptions, the actual results that the Company may achieve may differ materially from any forward-looking statements, which reflect the opinions of the management of the Company only as of the date hereof. Additionally, please make sure to read these important disclosures.