A detailed multi-aspect analysis of the Super Bowl LI
Last year's Super Bowl 50 in San Francisco, California, brought in around $350 million of economic impact and the 2015 Super Bowl in Glendale, Arizona, generated just under $720 million.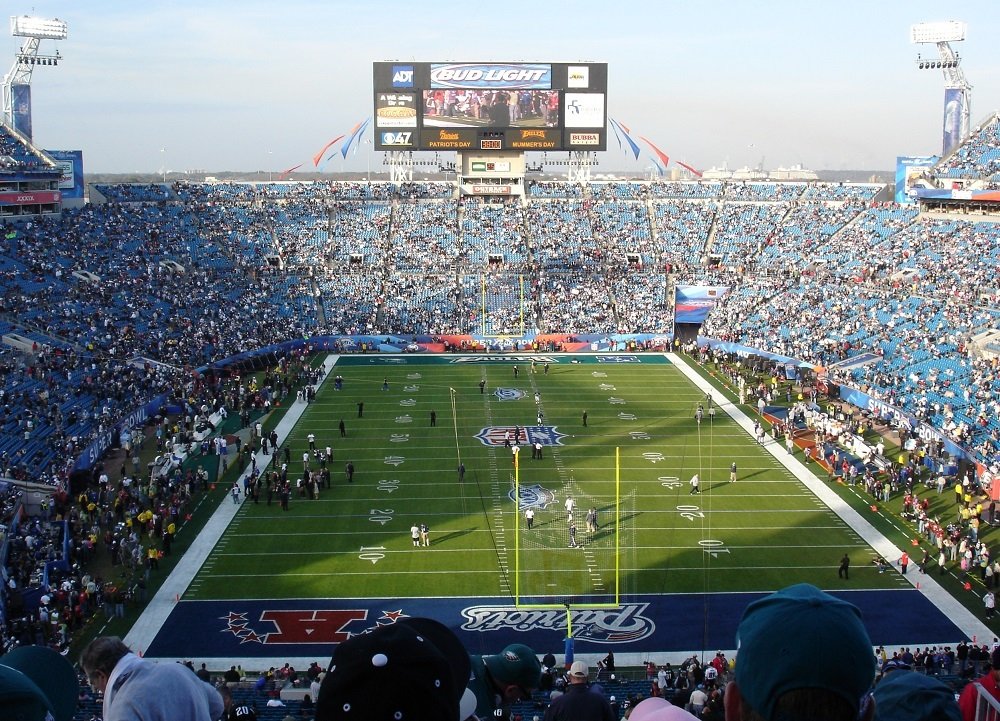 How the Super Bowl LI affects the business, law, economy and marketing sector? Check this multi-aspect analysis of the Super Bowl LI.
Super Bowl economic impact
Super Bowl LI at NRG Stadium is expected to "bring upward of $500 million for the city of Houston," according to BizJournals.com. Last year's Super Bowl 50 in San Francisco, California, brought in around $350 million of economic impact and the 2015 Super Bowl in Glendale, Arizona, generated just under $720 million. But one thing Houston has on its side over its two predecessors is its layout and the proximity of NRG Stadium to the city's major economic hubs. In 2015, Phoenix was the economic center of the region, but the game was played 20 minutes away in Glendale.
Last year, the game was played in Silicon Valley, but fans stayed and shopped and dined all throughout the Bay Area in the days leading up to the game. The week leading up to Super Bowl LI center around "downtown Houston, the Galleria, and Reliant Park, all of which are in Houston proper and Harris County. The geographic triangle will hold a majority of the daytime and nighttime activities, hotels, and transportation," Ric Campo, chairman of the Houston Super Bowl Host Committee, told the Houston Business Journal."
Travel/Hospitality/Golf
The city of Houston is pulling out all stops to ensure a successful Super Bowl Weekend. The Texas city has been the hub of many major sporting events over the past years – the Super Bowl LI venue, NRG Stadium, also hosted last year's epic NCAA March Madness Final. According to the Houston Chronicle, the "thriving city" boasts "warm winter weather, 20,000 reserved hotel rooms, a 72,000-seat retractable-roof stadium," a nine-day fan festival at Discovery Green leading up to the Big Game and a "no-fly zone over the entire city."
The hosting venue, formerly known as Reliant Stadium, most recently hosted Super Bowl XXXVIII in 2004, when the New England Patriots defeated the Carolina Panthers. Less than a week out from Super Bowl Sunday, the forecast for the game day, February 5, is "partly cloudy" and a high of 73 degrees.
Warm weather Super Bowl sites are always a boon for golf-related hospitality, and Super Bowl LI is no different. Among other outings planned this week are the official Houston Super Bowl Host Committee invitation-only event and the NFL Foundation's annual star-studded "Legends on the Links," held this year on Friday at Golf Club of Houston, home course to the PGA Tour's Shell Houston Open.
There is perhaps an unusual sense of urgency around Super Bowl-related golf events this week. Since the Big Game is in Minnesota next year, that pretty much rules out any golf – and a quick search of the TopGolf website doesn't reveal any "coming soon" locations of the popular driving range chain in the Minneapolis-St. Paul area anytime soon, either.
Tickets
Super Bowl LI seeing significant international growth: According to the latest sales data from StubHub, ticket prices for Super Bowl LI are holding, and while things can always change in the open market in the last days leading up to Sunday, this one may stack up to be the most affordable Super Bowl in recent years. Compared to this time last year, the average ticket price sold is $4,697, down 11% from this time last year. It's hard to beat the anniversary bonanza that was Super Bowl 50, in beautiful San Francisco, that also happened to be Peyton Manning's last football game.
StubHub also reports that international demand is higher than ever, with nearly 10% of total sales coming from purchasers outside of the U.S., and as far away as Australia, Hong Kong, Brazil, Israel, and South Africa. Tickets from Canada and Mexico account for more than 7% of total event sales alone. The Super Bowl is an international "bucket list" phenomenon. It doesn't matter who you are or where you are, the NFL has worked hard to grow the game across the globe, and create the hype that is the Super Bowl. As the NFL has grown, so too has StubHub, now making its marketplace available in 47 countries around the world, which speaks not only to the global ticket popularity, but the access now provided to it.
Ticket allocation
A Super Bowl ticket is one of the most high-demand tickets around, and while secondary market ticket prices are slightly down, according to StubHub, ESPN.com reports that changes in ticket allocation means fewer tickets were initially available on StubHub than in previous years. Only 1,800 tickets were listed on StubHub following the AFC and AFC championship games, "which industry insiders say is roughly half of the usual volume."
On Location Experiences received 9,000 tickets to sell with the stipulation that 1,500 each had to be earmarked for Patriots and Falcons fans. On Location was created as a result of brokers short-selling Super Bowl XLIX tickets in Phoenix, ensuring that nobody was getting scammed. Every active NFL player still gets two Super Bowl tickets. Sources report that roughly half the league's teams handed the players their tickets, while the other half will make their players pick them up in Houston, which will make it harder to flip them.
Compared to recent years, Super Bowl ticket sales "weren't as brisk" in the hours following the Falcons' and Patriots' wins in their respective conference championship games. According to ESPN.com, Super Bowl LI tickets are being allocated differently this year than how they had been in past years.
"Many of the tickets that used to flow from teams to brokers through hospitality sponsorship deals were given by NFL owners" to hospitality firm On Location Experiences, which is partly owned by the owners' venture fund. As reported by the firm, Patriots fans had made more reservations to be in attendance than Falcons fans, though that is subject to change as Super Bowl Sunday gets closer. "The Falcons fans are the wild card. But, for the packages we're selling, they have the strong corporate base in Atlanta to do well," said On Location Experiences CEO John Collins.
Team valuations
Similar to last year's Super Bowl between the Carolina Panthers and Denver Broncos, this year's Super Bowl features one team with a franchise value in the top half of the league facing another team with a franchise value in the bottom half of the spreadsheet. According to Forbes' 2016 NFL Franchise Valuations, the New England Patriots are the second-most valuable team, valued at $3.4 billion – trailing only the Dallas Cowboys.
On the other hand, the Atlanta Falcons are the 19th-most valuable team at "only" $2.125 billion. To honor his franchise's Super Bowl LI berth, Falcons Owner Arthur Blank is planning on paying for every single employee in the organization to attend the Big Game. This will represent more than 500 employees who Blank will cover, following the move that Panthers Owner Jerry Richardson made last year when he paid for everyone on the team's payroll – interns included – to make the trip to San Francisco.
TV/New media
The Super Bowl is always one of the year's most-watched live television events, and this year's contest between the New England Patriots and Atlanta Falcons should be no different. In 2015, Super Bowl XLIX became the most-watched Super Bowl in NFL history, when 114.4 million viewers tuned into NBC to watch the game.
With more televisions and mobile devices capable of streaming the game, this year might break that marker. According to The Gazette, 16% of Super Bowl LI viewers plan to watch via online streaming apps or the web. Fox Sports is delivering free live-streaming in-game video including the halftime show through its Fox Sports Go apps for tablets and connected TV and at FoxSports.com.
After the game, the Super Bowl hangover ensues. Kraft Heinz Co., the maker of Heinz Ketchup, claimed that more than 16 million people call in sick the day after the game. The company believes "Super Bowl Monday" should be a national holiday, hence why "it started a somewhat tongue-in-cheek campaign by giving its salaried employees the day off" and took it a step further by posting a petition on Change.org to make the day a national holiday.
Commercials
Five million dollars. That is what it is going to take if you want to air a commercial during Super Bowl LI on Fox. According to Variety, 30-second advertisements are being shopped around for a minimum of $5 million, a seemingly ridiculous number for such a short period of time. This threshold has been topped only a few times over the past years on select networks but has never been set as the bare minimum for the Super Bowl by any network.
CBS sold most spots for between $4.5-$4.7 million in 2015 and raised the figure to just shy of $5 million for Super Bowl 50 in February. Some sources close to Fox have reported that the network is actually looking for companies that are willing to pay between $5.5-$5.7 million, not just a flat $5 million.
Many in the sports business and advertising industry call this a ridiculous move on Fox's part, saying that they will not fill all of their spots if they keep their price tag this high. Back when the first Super Bowl was aired on television, it was simultaneously streamed on two networks: a 30-second ad cost approximately $42,000; the $5 million price tag this year is a far cry from that.
Atlanta Falcons impact
Within a matter of months, the Atlanta Falcons will open their brand new Mercedes-Benz Stadium. The facility cost approximately $1.5 billion and will be open in time for kickoff next year. The stunning structure comprises top-to-bottom windows on one side and a "sunflower-esque" retractable rooftop. The team's Super Bowl appearance has been a huge bonus for their push to sell all of their Personal Seat Licenses (PSLs).
The Falcons recently surpassed the 75% PSL sales marker and is expecting to be 100% sold out within weeks, especially if they defeat the Patriots in Super Bowl LI. According to the Falcons, they are "getting more than 700" requests per day for PSLs since topping the Packers in the NFC Championship. Falcons Owner Arthur Blank's new stadium will definitely rival AT&T Stadium in Dallas and U.S. Bank Stadium in Minneapolis as the crown jewel of the NFL.
Future games
Across the NFL, team owners continue to reinvest in stadiums, all trying to one-up the most recent state-of-the-art facility that opens up. Having a new stadium means an increased likelihood of drawing mega-events, such as the Super Bowl and the Final Four. This past year, the Minnesota Vikings played their first game at U.S. Bank Stadium, which is set to host next year's Super Bowl.
Down in Miami, Steve Ross and the Dolphins completed their facelift of Hard Rock Stadium, and across the country in Los Angeles, the new City of Champions Stadium is being planned to host both the Chargers and Rams. Despite the ongoing scrutiny, public money is being spent on these massive facility projects because with a new stadium comes more positive economic impact for the surrounding area. In Houston's case, the economic impact of Super Bowl LI is expected to offset the complete public cost to build the stadium, which should be around $500 million.
Trump
Newly-inaugurated President Donald Trump may make another kind of history: in a week he could become the first sitting president to attend the Super Bowl. According to the Newark Star-Ledger, Trump currently has no concrete plans to attend the game, though it is public knowledge that he is friends with Tom Brady and Robert Kraft. The president is also friendly with Patriots coach Bill Belichick, who wrote Trump "a note of support around the time of the election."
"Our friendship goes back many years, and I think anybody that's spent more than five minutes with me knows I'm not a political person," Belichick said in reference to the letter. "The comments are not politically motivated, I have a friendship and loyalty to Donald." Trump boasted about the letter while stumping in the New England area. "The biggest reason why it likely won't happen" is that it would "almost assuredly be a logistical and security nightmare" to get him into the game.
*SET is an industry term and trademarked acronym owned by Simkins, standing for "Sports Entertainment Talent"
—
DISCLAIMER: This article expresses my own ideas and opinions. Any information I have shared are from sources that I believe to be reliable and accurate. I did not receive any financial compensation in writing this post, nor do I own any shares in any company I've mentioned. I encourage any reader to do their own diligent research first before making any investment decisions.