The Billion Dollar Sports Betting Tech Literally Anyone Can Exploit Today
Tales of great fortunes are everywhere in sports betting. From billion-dollar horse racing backers to wealthy soccer betting syndicate managers. And while each had their own unique strategy, they still had one unfair advantage in common — the tools and technology at their fingertips. But now, as betting enters its final frontier, smart African bettors can finally exploit these same tools.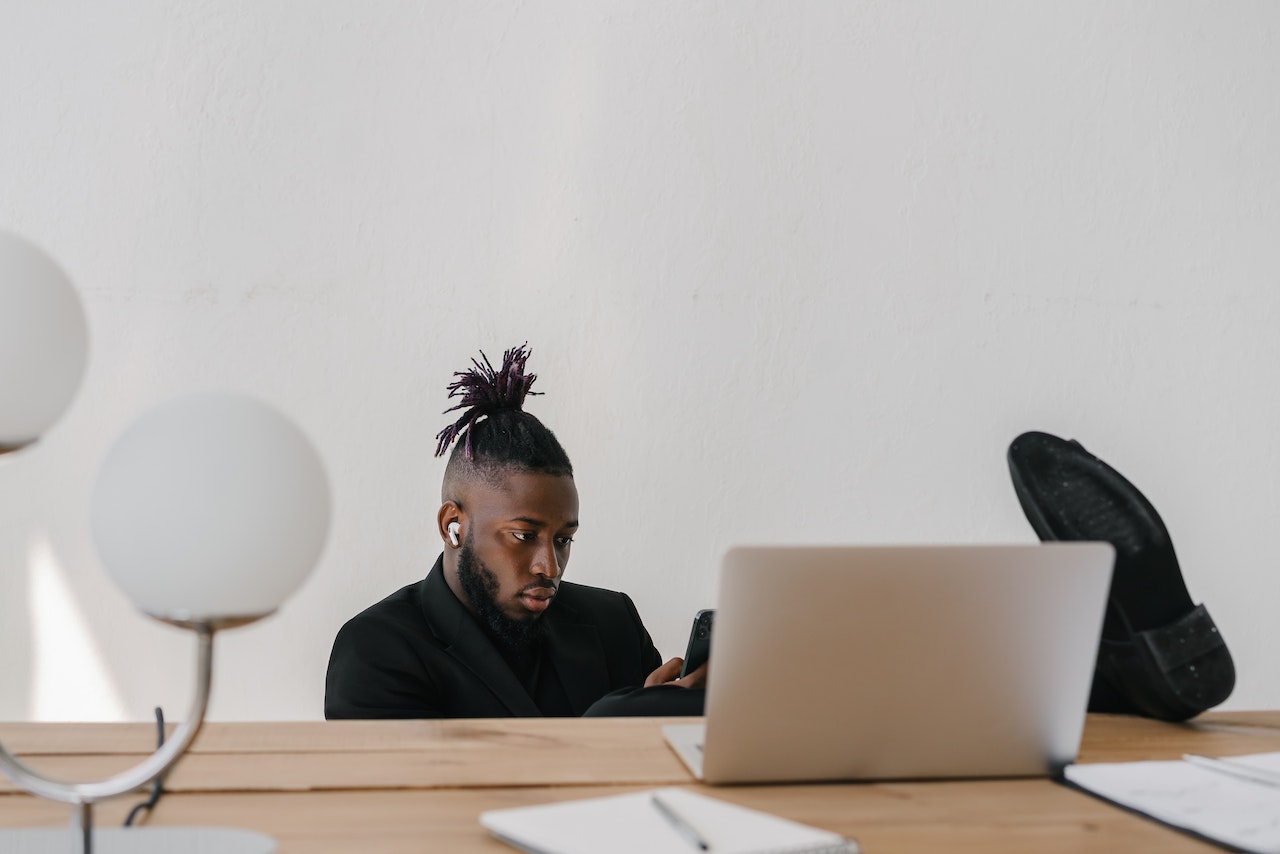 Sports betting was once a place of equal opportunity. A place where punters from all walks of life would win or lose based on nothing more than their wits.
If a bettor was smart and studied the game, they would consistently win over the long run. But if they were hasty and made bad decisions, they would lose.
But as the world developed and inequality grew, equal opportunities fell even further by the wayside. Wealthy nations leaped into the digital age, and others were left in their dust.
The impact of this left nothing untouched. Sports betting included. Quite simply, modern punters armed with the latest tools and technology have a massive edge. Comprehensive statistics, in-depth reporting, on-demand access to professional sports analysts and tipsters, and even just the ability to shop around for the best odds — there's no doubt that technology gives an unfair advantage.
Sadly, these are the tools and opportunities that many African nations were sorely deprived of for decades. But fortunately, that's starting to change as more people gain access to technology like smartphones and better economic prospects.
Here's why this matters.
The World's First Billion Dollar Sports Betting Tool
First, let's rewind the clock 30 years to 1984. Bill Benter, a now-banished Vegas card counter, has just set up shop in Hong Kong with a wild idea.
He's going to use computers to gather up horse racing data and beat the odds.
What happened next would change sports betting forever.
Over the years that followed, Benter amassed astronomical winnings. By 1988, Betner's computer-assisted betting wins finally crossed the half-a-million mark, netting him a cool $600k.
By the next year, that grew to $3 million.
Before long, Benter had won close to $1 billion, going down in history as the biggest shakeup in sports betting history.
What's most shocking, however, is that Benter did this all with 1980s technology. For comparison, a computer back then would have to take up an entire room to out-compute a simple smartphone today.
Even more shocking is how slow his data collection was.
Today, modern sports bettors can find out anything about any horse or jockey that they want. All it takes is a few clicks. Back then, Benter had to scour newspapers and manually scrape together whatever he could.
The Sports Betting Opportunity Breaches its Final Frontier — Africa
Benter demonstrated what a smart bettor armed with modern tools could achieve. And since then, many others have followed in his footsteps.
A few famous examples include Matthew "Moneyball" Benham and Tony "Lizard" Bloom. And let's not forget the thousands of everyday people who are beating the sportsbooks with nothing more than the brain in their head and the phone in their pocket.
This is the very real opportunity that's coming as modern sports betting finally enters its "final frontier" — the African continent. With internet access and smartphones rapidly sweeping the continent, the unfair divide that separated sports bettors in wealthy Western nations is finally crumbling down.
Now, the only question is, who will rise to become the first international sports betting superstar to come from an African nation? It's now only a matter of time.
The Zero-to-Hero Guide to Sports Betting in Africa
Anyone wanting to do sports betting properly faces a steep learning curve. Even before you start learning about all the statistics and indicators of performance, there's still a mountain of information to learn.
What's a moneyline bet? What's the difference between a point spread bet and an over/under bet? And when is the best time to place any one of these bets?
Or how about the subtle art of finding imbalances between the market odds from sportsbooks and the real odds that emerge when we look at the statistical analysis for an upcoming game?
Fortunately, there are online resources that offer a head start. For example, there is a comprehensive guide to different types of soccer bets here.
There are also resources that can help jump-start the career of any wanna-be sports predictor. Here's one great site that offers comprehensive sports odds and predictions.
But eventually, all this knowledge has to find a place where it can be turned into money. And that's where finding a good sportsbook becomes key.
The Best Sportsbooks in Africa Right Now
Before we get too deep into the weeds, let's get one thing straight. With over 50 nations on the African continent, there is no simple answer to who's the best sportsbook in Africa.
Every jurisdiction is different in its laws and what sportsbooks choose to operate there. And that means, at some point, you'll have to do some research.
With that said, we will provide more detailed guides for a handful of nations soon. These will include:
Mozambique
South Africa
Zambia
Ghana
Tanzania
Nigeria
Kenya
However, before we get too specific, we'll first cover a reputable list of widely-available sportsbooks that have consistently proven to be among the best.
So let's start with a high-level overview.
The Best African Sportsbooks Open to Everyone
The quickest way to find a safe sportsbook in Africa will be to head straight for either one of the two biggest established names in online sportsbooks right now.
Those sportsbooks are 22Bet, and Betwinner.
These are both highly-reputable sportsbooks that accept bettors from almost anywhere. And if they don't, chances are, there are no sportsbooks in your region that do.
Alternatively, another broadly-available sportsbook with a great reputation is 1xBet. And while availability isn't quite as good, there is a lot to like about this sportsbook.
For starters, they're big supporters of African football with some well-established sponsorships. They also offer many localized versions of their website that allow punters to bet in their local currency.
Finally, there are also sportsbooks like Betway and BWIN who, although slower to open up to the African market, are starting to accept bettors in a limited range of countries.
Best Sportsbooks in Kenya
Sports bettors in Kenya are spoilt for choice when it comes to sportsbooks — the only one of our top sportsbooks above that doesn't accept Kenyan bettors is BWIN. But this could change at any time, so it's always worth checking the BWIN website from time to time.
The same applies for Betway, which may open up at any time, but was closed at the time of writing.
Effectively, that leaves us with three top sportsbooks for Kenyan's to choose from:
As mentioned above, 1xBet is great when it comes to offering localized versions, and Kenya is no exception, with Kenyan Shillings on offer as the currency of choice.
But let's not forget the others. Each sportsbook has its strengths and weaknesses. While some might offer better odds from time to time, others will have better welcome bonuses on offer. So take a moment to do your research and check each of these options out for yourself.
Best Sportsbooks in Nigeria
The situation in Nigeria is much like in Kenya. However, while BWIN remains closed for now, Betway is an additional option here.
That leaves us with a nice list of four great sportsbooks open for Nigerians to place their bets at:
As always, any of these sportsbooks are solid, trustworthy options. But still, be sure to take a few minutes to check each of them out for yourself to get the best bonuses and odds.
Best Sportsbooks in South Africa
South Africa is another nation with great access to many sports betting options. And, again, our top-four lists featured above are the first places bettors in South Africa should check out.
Don't forget, welcome bonuses and odds change from time to time, so be sure to check out all of the above options to make sure you get the best deal before signing up.
Best Sportsbooks in Zambia
Zambian bettors are spoilt for choice when it comes to top sportsbook operators. We can confirm that each of the sportsbooks in our top-five list is open to punters in Zambia. This includes BWIN, which has been slow to open up in some other countries.
Best Sportsbooks in Mozambique
Again, BWIN drops off our list of top sportsbooks in Mozambique. However, bettors still have plenty of options available, with these top-four sportsbooks presenting the best options.
Best Sportsbooks in Ghana
The range of sportsbooks opening up to Ghana has been steadily increasing. Today, Ghanans can enjoy a wide range of options, including most of our top-five list, with the only exception being BWIN.
That leaves the following four sportsbooks as the best options in Ghana right now.
Best Sportsbooks in Tanzania
Finally, to wrap up our high-level overview of the best sportsbook operators in Africa, we arrive at Tanzania. Again, BWIN has been slow to act here, meaning it might not yet be available to bettors in Tanzania.
However, all of our other top sportsbooks are on the ground and taking bets right now. Those sportsbooks are:
Join the Action as Modern Sports Betting Crosses its Final Frontier
As we've seen, technology is rapidly propelling modern sports betting over its final frontier. That means we're fast entering a world where sports betting is becoming an egalitarian pursuit again, where everyone has an equal chance of making it big.
All that's required is a mobile phone, a sharp mind, a cool head, and the right sportsbook to maximize your winnings.
__
(Featured image by Mikhail Nilov via Pexels)
DISCLAIMER: This article was written by a third party contributor and does not reflect the opinion of Born2Invest, its management, staff or its associates. Please review our disclaimer for more information.
This article may include forward-looking statements. These forward-looking statements generally are identified by the words "believe," "project," "estimate," "become," "plan," "will," and similar expressions, including with regards to potential earnings in the Empire Flippers affiliate program. These forward-looking statements involve known and unknown risks as well as uncertainties, including those discussed in the following cautionary statements and elsewhere in this article and on this site. Although the Company may believe that its expectations are based on reasonable assumptions, the actual results that the Company may achieve may differ materially from any forward-looking statements, which reflect the opinions of the management of the Company only as of the date hereof. Additionally, please make sure to read these important disclosures.