Can Amazon third-party sellers survive under the latest algorithm updates?
Amazon is changing their algorithm which could impact sellers. The change in algorithm means it will favor Amazon's own products over third-party sellers. To adapt, third-party sellers can sell more highly profitable products, find the best and most profitable keywords for their listing, optimize product listings, attract traffic from outside sources and do hot item retail arbitrage.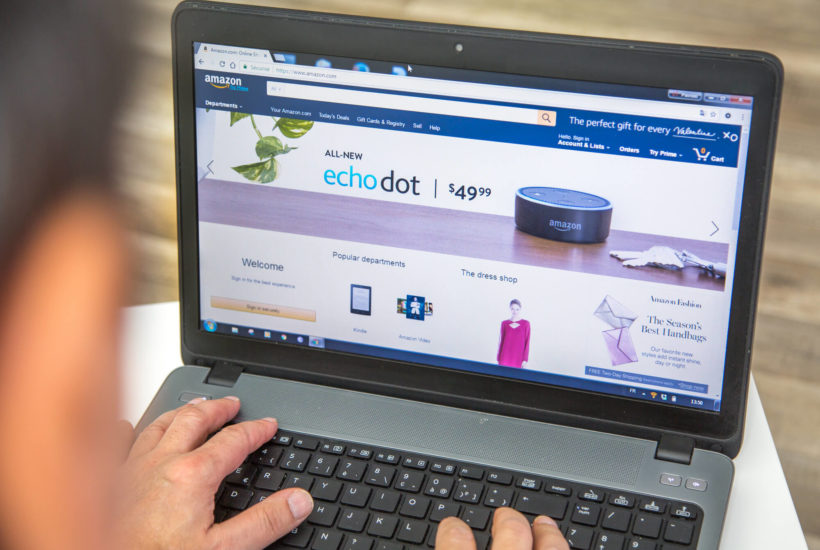 As the leader in online sales in the last 12 months Amazon made up 49% of the United States eCommerce market. But, how will the latest changes to their algorithm impact sellers and what can sellers and affiliates do to remain in competition with Amazon's own private label goods?
Small businesses and other third parties sell their products on Amazon to benefit from its massive marketplace.
To be successful on Amazon, customers need to see your products. But you must be able to compete with others selling the same products, and also directly with Amazon.
Amazon algorithm update
Amazon updates have made being visible much more complicated. The Wall Street Journal (WSJ) recently suggested that Amazon had quietly changed its search algorithms to favor its own products and highly profitable items.
The new algorithm, called A10, prioritizes the listings that provide larger profits for Amazon. This includes their own private label goods.
Products that used to rank high in search have seen a drop in rankings due to the recent Amazon updates.
More variables are used in the ranking process from meta keywords to product reviews.
The update puts additional focus on consumer behavior and relevancy and less on sponsored posts.
The list below outlines the factors affecting keyword rank in A10:
Seller Authority
Internal sales
Impressions
Off-site sales
Conversion rate
Sales history
Organic sales
Impressions
PPC Sales
These changes have a significant impact on third-party sellers who rely on their products being found in search.
Most buyers purchase from first-page search results.
However, the effect on affiliates is minimal as they don't rely on Amazon searches to sell products.
Amazon sellers should look at some of the strategies that affiliates use, including promoting products off-site as well as on Amazon's website.
What can third-party sellers do to survive the latest algorithm updates? This article will cover the following ways to be profitable on Amazon:
Sell More Highly Profitable Products
Find the Best and Most Profitable Keywords for Your Listings
Optimize Your Product Listing
Attract Traffic from Outside Sources
Hot Item Retail Arbitrage
Sell more highly profitable products
Since Amazon is favoring products with higher profitability, sellers, like affiliates, should look to sell those specific products.
They should invest their resources in the products Amazon is featuring in order to promote their brand and gain better visibility.
Third-party sellers should modify their strategy to focus on the sale of more profitable Amazon products.
Whether you use Amazon's FBA (fulfillment by Amazon) program or not, you need to know which products sell best to make money.
Below are some tips to help you find the best-selling Amazon products:
Use Google Tends to search for product data, including increased search volume to get an idea of what consumers are interested in purchasing.

Avoid products that have a lot of negative reviews from past customers.

Don't try to sell products that are already dominated by large brands.
Review the best-selling products lists on eCommerce marketplaces
Find the best and most profitable keywords for your listings
Using the right keywords in your title, description, bullet points, and backend section of your product listing is the best way to get better rankings and sell more.
Your goal is to get found in Amazon search results. To accomplish this, you will need to put together a list of keywords for each product.
Below are a few helpful tips to get you started.
Complementary products
The products you see on an Amazon search under "Frequently bought together" are complementary products.
Targeting these products' key phrases in your listing will show your product to people who aren't directly searching for it.
Use Amazon's real search volume data
To get a free snapshot of how customers use Amazon, type the product you are selling into the search bar.
Make a list of the keyword suggestions from Amazon and use them as a foundation to build out your keyword list.
Use a keyword research tool
Amazon offers a free keyword and competitive research tool called Sonar. It will provide you with monthly keyword search volumes, relevant products, and related keywords.
Keywordtool.io has a free Amazon keyword planner. It uses data from the search suggestions to generate a list of long-tail keywords.
Another free tool is Google's Keyword Planner. It will help you find related phrases and see estimated search volumes.
You will need to create a free AdWords account to use the planner. However, you don't need to spend any money or create any campaigns.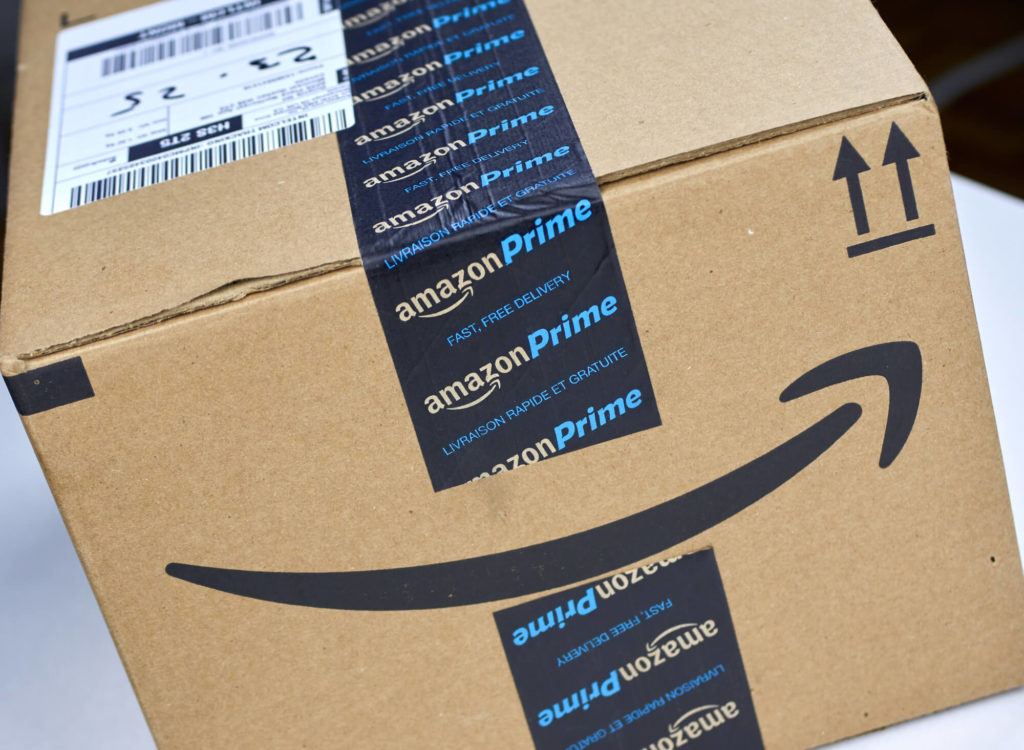 Optimize your product listing
Amazon sellers and Amazon have the same number one concern: selling products. Amazon's search algorithms favor products that are the most profitable.
When creating your product listing, keep the customer in mind. The four sections of your product listing are:
Title
Feature bullet points
Description
Backend section
Product title
Your title is the most crucial part of your product listing. Include the most relevant keywords with the most important ones at the beginning of the title.
Keep in mind that all the words in your title are searchable. Don't repeat full keyword phrases or stuff your title with variations of the same search phrase.
Instead, make room for helpful details for customers that will encourage them to click your listing.
Use your keywords naturally. Make your title relevant, unambiguous and concise.
The goal of optimizing your product title is to get users to click on it for more details.
Feature bullet points
Use this section to differentiate your product from other products that are the same or similar.
Tell prospective customers why they should purchase your product and not buy from another seller.
Don't use the same keyword phrases from your product title. Instead, include any keywords that didn't fit into your product title.
Try to use one keyword per bullet point. Highly informative and relevant bullet points will help convert users to customers.
Product description
Product descriptions don't affect your ranking. However, they do have a significant impact on relevancy and how long a potential customer stays on your listing.
Use this section to tell why your product is useful and better than the others. Entice visitors to buy from your listing now.
Backend section
Back-end keywords are where you give Amazon more information about your product that consumers don't see.
They are akin to using alt image tags to help Google index your images. Optimizing these keywords can help get the right traffic to your product listing.
Amazon has limited the number of characters permitted for backend keywords to 250 characters.
Don't repeat keywords or information from your product title, description and bullet points sections.
Also, avoid using punctuation to separate your keywords as it is a waste of space. These 250 characters help your product rank without hurting the user experience.
Attract traffic from outside sources
Don't rely only on Amazon search to get prospective customers to your product pages. Use outside sources to stand out from your competition, such as:
Work with social influencers to help promote your products
Participate in relevant communities and forums
Post regularly on social media
Write blog posts about your products
Partner with affiliate marketers who are active on Amazon
Offer guest blog posts on sites with the same target audience
You can also create an online store on your own domain to sell your own products directly or to promote your Amazon affiliate products.
Hot item retail arbitrage
Retail arbitrage refers to buying products locally at low prices and then reselling them online for a profit.
Some items are super-hot such as a toy or a game and are often sold at discounted prices by big box stores as a loss leader.
For example, stores such as Walmart, Target, and Walgreens will often sell products at very low prices.
As an Amazon seller, you can buy these products and turn around and sell them on Amazon (or other online marketplaces) for a much higher price.
This process works best for products that are either very new or have a limited inventory.
Sometimes retail stores will limit the number of products you can purchase at low cost. To get around this obstacle, ask friends and family to buy the same product for you.
Seasonal products often fall into this category when big box stores put them on clearance. As an Amazon seller, you can pick them up and sell them on Amazon all year long.
As an example, many stores will discount their gardening supplies in September to make room for winter products.
Retail arbitrage can be a lucrative way to earn money. It is important not to forget about associated costs such as shipping, taxes, and marketplace fees.
Conclusion
The suggestions above should get you started on making more money on Amazon, even with the new algorithms.
Remember that Amazon's ranking process prioritizes profitability. The more you sell, the higher your product will rank.
(Featured image by DepositPhotos)
—
DISCLAIMER: This article expresses my own ideas and opinions. Any information I have shared are from sources that I believe to be reliable and accurate. I did not receive any financial compensation for writing this post, nor do I own any shares in any company I've mentioned. I encourage any reader to do their own diligent research first before making any investment decisions.