ASEAN integration key to Southeast Asia's potential in 2018
An HSBC expert says, there is only one way for Southeast Asia to flourish in 2018: integration.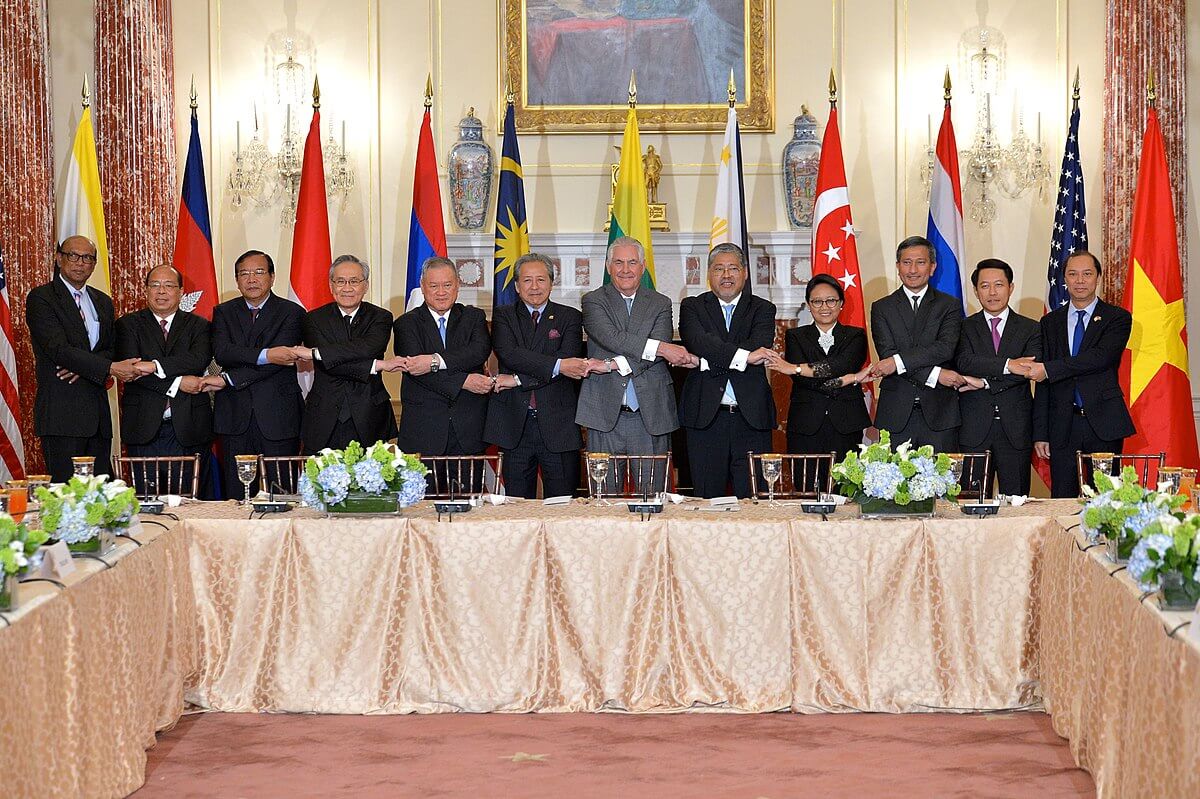 What will 2018 bring to the Southeast Asian economy? Will this year become another year for breakthroughs or will it become a disappointment to many countries?
Fortunately, things are looking bright, Chief ASEAN economist at HSBC Joseph Incalcaterra believes. Singapore will play a crucial role this year as host of the ASEAN summit. Although the region has set up an ASEAN Economic Community (AEC) to mimic how Europe was able to unify everything into a single market, Southeast Asia remains diverse and unique on its own.
The electronics sector benefits Singapore, Malaysia, Thailand, the Philippines and Vietnam although each country has its own area of expertise from chip production in Singapore to product assembly in Vietnam. LG and Samsung have set up plants in Vietnam.
Meanwhile, in the commodity sector, countries have been investing in other areas to lessen dependence on dwindling natural resources. Malaysia is investing in downstream industries, while Indonesia continues to seek new offerings aside from mineral ore mining. Both countries are expected to be major producers of palm oil.
When it comes to coal, Indonesia is set to gain from China's increased reliance on imported coals which are the low-sulfur variety. The country is implementing measures to cut down its carbon emissions to lessen the air pollution, which has been a growing concern as of late.
2018 will also be a banner year for Thailand, Indonesia, and Malaysia since they will have their elections in the coming months. Regional elections in Indonesia will take place in June, while elections in Thailand are scheduled in November. With such national interests taking place, there will be an increase in spending during the campaign period and also ramifications after the results are revealed.
Consumers in Thailand refrained from spending as a sign of respect for the dearly departed King Bhumibol Adulyadej, who passed away in October last year. But a year after his passing, Thai consumers are now starting to open their wallets.
The World Bank has raised its economic growth outlook in the region for 2018 but warns geopolitical tensions could undermine the forecasts. "The economic outlook for the region remains positive and will benefit from an improved external environment as well as strong domestic demand," an excerpt from a World Bank report reads.
The region is host to crucial shipping and manufacturing supply chains, and the escalating tensions between North Korea and the U.S. will have a negative effect on trade flows and economic activity. The World Bank added that it expects business to pick up in Malaysia and Thailand but only moderate growth in Myanmar and the Philippines.
Myanmar's economy is dampened by how it treats its Rohingya refugees, while the Philippines growth is stalled by a delay in government infrastructures.
The Regional Comprehensive Economic Partnership (RCEP) is expected to be rolled out this year, and ministers from ASEAN and India are urging for its implementation.
"For India, Asean leadership and centrality is essential to peace and prosperity for a rapidly changing Indo-Pacific region," says India Foreign Minister Sushma Swaraj in her speech during the Asean-India Pravasi Bharatiya Divas conference. In the end, there is only one way to boost the region's economy and face challenges from manufacturers in China: integration.