Augmented Reality and Flooring in an App: XRA's Double-Horned Unicorn
Startups that go on to billion-dollar-plus valuations are what we call unicorns. However, this name misses that their formula for success is usually double-pronged, capitalizing on two strong trends to create force multiplier effects that drive exponential growth. This is the approach we see XRApplied taking in its approach to app development, with its latest AR Flooring app being a prime example.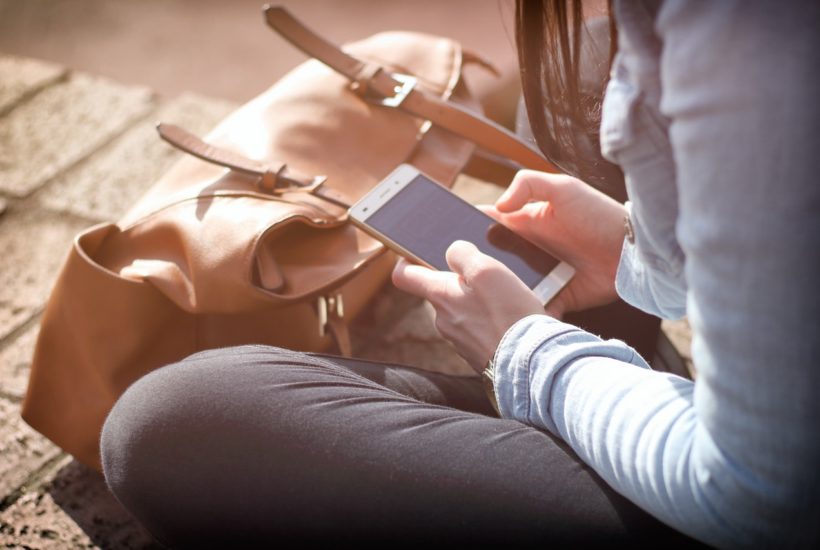 In the world of startups and venture capital, companies in hot tech trends like Augmented Reality that go on to attain a valuation of over $1 billion are often referred to as unicorns. What's curious about this term is that, more often than not, these so-called unicorns have more than one horn. 
What do I mean?
Let's take two of last year's biggest IPOs as examples: Uber and Airbnb. With respective initial valuations of $75 billion and $47 billion at the time of IPO, these two companies are both solid examples of what might be called unicorns.
However, both companies were making a bet on two trends: the so-called sharing economy, and the broader XaaS market. This is what I'm getting at with my mysterious 'more than one horn' statement—they're not one-trick ponies, so to speak.
Grabbing Two Trends By the Horns
This might all seems a little silly to argue about. The whole unicorn thing is an allusion to the statistical likelihood of a startup reaching such giddy heights (i.e., about the same that of seeing a unicorn).
But it does provide a nice segue into an often overlooked aspect of trend spotting in business and investment, which is that the biggest benefactors of trends often combine more than one at a time. Like this, synergistic multiplier effects are created.
Returning to Uber and Airbnb, both XaaS and the sharing economy were (and still are) trends growing at phenomenal rates.
In the last decade, XaaS has been growing exponentially, growing its market size by billions of dollars year after year. And the sharing economy has been on a similar trajectory, with PwC estimating a 20x increase in the sharing economy over the course of a single decade.
Both are impressive trends, but it was only by grabbing both by the horns and building them into a single product that Uber and Airbnb were able to generate the kind of exponential growth that led to their hallowed unicorn status.
Trendspotting the next big things
Okay, so we've established that the fastest-growing companies are those who can harness the power of two trends at once.
Fortunately, the odds of finding a company with double-horned unicorn growth potential are not that long, unlike traditional unicorns where we bet on a single trend and cross our fingers. In fact, all it takes is a bit of research and a willingness to combine unexpected bedfellow. After all, who expected something with hippy utopianism stamped all over it—the sharing economy—to ever become mutually compatible with high-tech internet platforms?
Of course, the time to dig through troves of data and the ability to suspend disbelief are not infinite resources that we all have on tap. But there is an easier way, and that's to watch what emerging companies are doing with the principle of double-trend-power in mind.
Here's one Idea: Flooring and Augmented Reality
To give an example of one potential double-horned unicorn, let's take a look at XRApplied and its Augmented Reality (AR) flooring app which, at first glance, doesn't look like a potential 10x growth-delivering idea of an app. However, digging a little deeper into the trends behind this app, we find that, like Airbnb and Uber, the app is a double-trend play: the flooring market and augmented reality.
Indeed, recent Grandview Research reporting projects solid growth in the broader flooring market. Flooring Industry revenues are expected to hit at least $600 billion by 2028. AR is also expected to grow at a phenomenal pace, with forecasts projecting a CAGR of 43.8% from 2021 to 2028.
What XRA's Augmented Reality Flooring App Looks Like
XRA's AR flooring app is a tool that enables real-time AR display of flooring products in any given space. It enables consumers to test out different flooring product ideas within their own homes, viewing what the final, fully-installed result will look like. Additionally, it also provides AR measurement tools that provide friction-free surface area estimates.
Broadly speaking, the app is dependent on the DIY home renovator market; a market that is forecasted to remain stable.
But the real play here, as already mentioned is in AR and flooring. It is a bet that flooring market growth will outpace the broader construction and renovation industry—which it will—and that AR applications will begin replacing traditional showrooms and online stores.
Both are good solid bets in and of themselves. However, the synergistic combination of the two will generate a force multiplier far outstripping any other individual trends, ultimately generating growth much as we see in other double-horned unicorn startups' products.
Is XRApplied The Airbnb or Uber of Augmented Reality?
While it's still too early to tell just how successful XRApplied and its AR flooring app will become, things are already shaping up quite nicely. It is already one of the top-performing flooring apps on the Apple and Google app stores. And it seems users love the concept. To date, the app has not received one negative review—quite an achievement for any product in today's hostile environment.
What's more, the company has plenty more up its sleeve, including another double-trend riding powerhouse: AR Balloon Pop Fun Learning. Again, this app is harnessing the power of the AR trend, but this time blending it with the powerful EdTech sector that's been experiencing such strong growth lately.
No doubt, the creative minds at XRApllied will continue to surprise and delight us with future releases, making this one company that investors and tech enthusiasts alike should be keeping a close eye on. When it does takeoff over the rainbow to become the next tech unicorn, don't say I didn't tell you.
—
(Featured image by Tofros.com via Pexels)
DISCLAIMER: This article was written by a third party contributor and does not reflect the opinion of Born2Invest, its management, staff or its associates. Please review our disclaimer for more information.
This article may include forward-looking statements. These forward-looking statements generally are identified by the words "believe," "project," "estimate," "become," "plan," "will," and similar expressions. These forward-looking statements involve known and unknown risks as well as uncertainties, including those discussed in the following cautionary statements and elsewhere in this article and on this site. Although the Company may believe that its expectations are based on reasonable assumptions, the actual results that the Company may achieve may differ materially from any forward-looking statements, which reflect the opinions of the management of the Company only as of the date hereof. Additionally, please make sure to read these important disclosures.