Automation is happening—at a glacial pace
Everyone is talking about automation taking over jobs, but only a few people are talking about the fact that it's largely happening only in blue-collar industries. White-collar industries, however, are late bloomers when it comes to adopting artificial intelligence, and there are a unique set of reasons that explain why.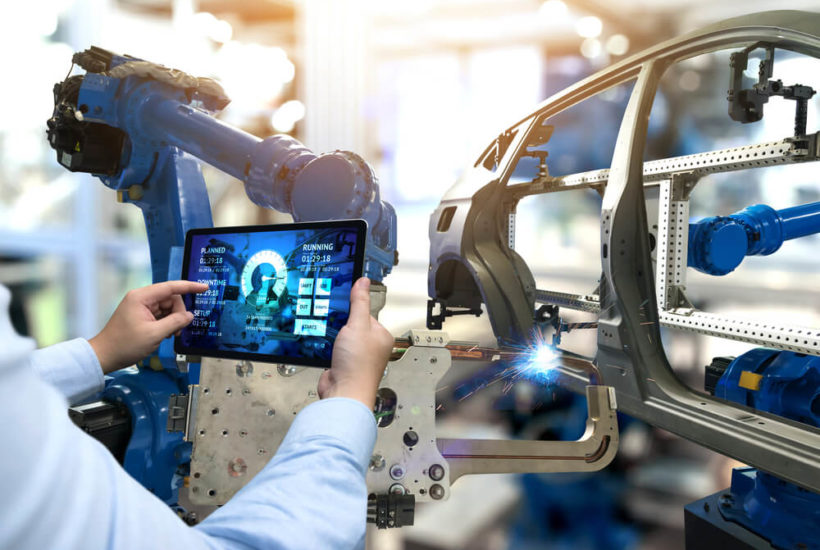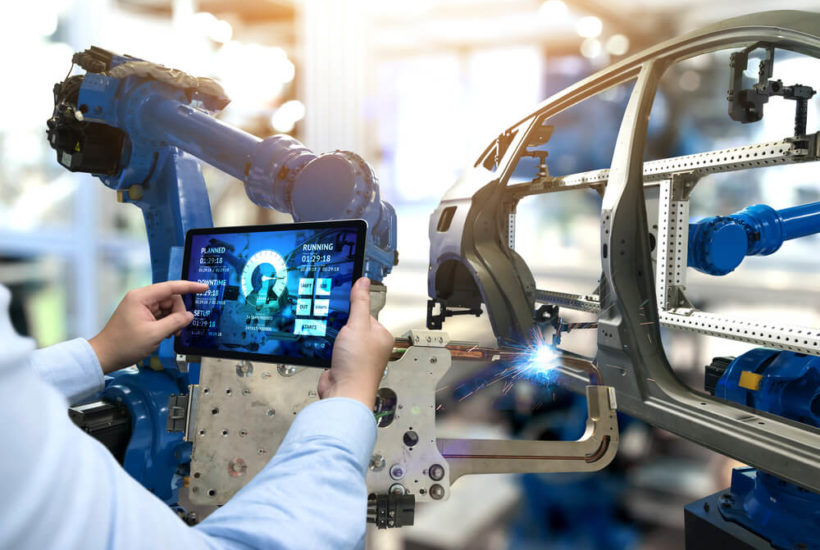 The recent closure of a GM manufacturing facility in Lordstown, Ohio, is just one more harbinger of the impending effects of automation on businesses. Changes like this will inevitably result in some jobs being eliminated in the short term, but such occurrences have largely been confined to blue-collar industries like manufacturing so far.
Ultimately, too many experts view the speed of automation in these specific industries as indicative of automation taking over in all industries. Take a look at many white-collar trades, though, and you'll find that the "disruption" is occurring at a mostly glacial pace — for now.
The now and the why
Commoditized, blue-collar labor is quickly being automated because it involves people performing highly repeatable tasks, like those done on the assembly line in automobile manufacturing. Robots can perform quick installations and even weld parts of vehicles because these tasks require no critical thinking. The parameters for the job are dictated only by which model of vehicle the organization is producing.
Google Maps is also a prime example, as robots perform most of its functions. However, it's become a valuable service that consumers rely on heavily. But the robots that run it can't maintain themselves. Humans are needed to keep them functioning, and certain positions, from developers to technicians, are becoming a necessity for organizations that do adopt automation.
Because of this, AI might be eliminating jobs in certain spaces but not those that require intimate human knowledge of operations. It hasn't started replacing workers in professional industries like accounting and finance. Machine learning allows computers to read, speak, and recognize patterns in data, but it needs larger amounts of data to think strategically, which is a necessary part of many white-collar jobs.
Accessing the necessary data is the first obstacle to implementing automation. Even when this data exists, it's often disorganized and spread across a number of departments within an organization.
Data scientists also underestimate how well humans know the intricacies of their businesses, which creates another challenge for organizations that want to implement automation but require an intimate knowledge and understanding of their operations. Because of this, expecting AI to take over white-collar industries in just a few short years is highly unrealistic.
AI can process vast amounts of data instantaneously, but all the data in the world is meaningless without context. So on top of all the other obstacles to implementing AI, it takes people to organize data into a usable form. An extensive bookkeeping and data-cleaning process require a substantial investment that small and midsized organizations generally find to be too much of a barrier.
What's to come for white collar
White-collar workers shouldn't imagine that their jobs will be safe forever, though. A handful of enterprises are playing a role in advanced automation by using tools like IBM Watson, Salesforce Einstein, or JP Morgan Contract Intelligence. On top of that, a study from Forrester estimates that automation will replace seven percent of U.S. jobs by 2025 — and this change will affect white-collar employees the most.
How, though? Work will become more project-oriented as AI integrates into white-collar industries. Machines can handle day-to-day tasks or routine operations in businesses, but humans will become the centerpieces of work that needs more knowledge and projects that require more depth. As this technology changes the way we work and moves jobs toward a project focus, companies will have to evolve and work with freelancers, remote workers, and project-based workers who can specialize in these different business needs.
While AI might not have arrived in white-collar jobs at the same speed as in blue-collar ones, it's on its way. With it will come a shift in the way companies hire and think about how roles can operate alongside — instead of in competition with — technology.
(Featured image by Zapp2Photo via Shutterstock)
—
DISCLAIMER: This article expresses my own ideas and opinions. Any information I have shared are from sources that I believe to be reliable and accurate. I did not receive any financial compensation for writing this post, nor do I own any shares in any company I've mentioned. I encourage any reader to do their own diligent research first before making any investment decisions.