Barnes & Noble reveals new strategy to address recent struggles
Barnes & Noble decided it's time to cut down store sizes to address its reported net loss last quarter.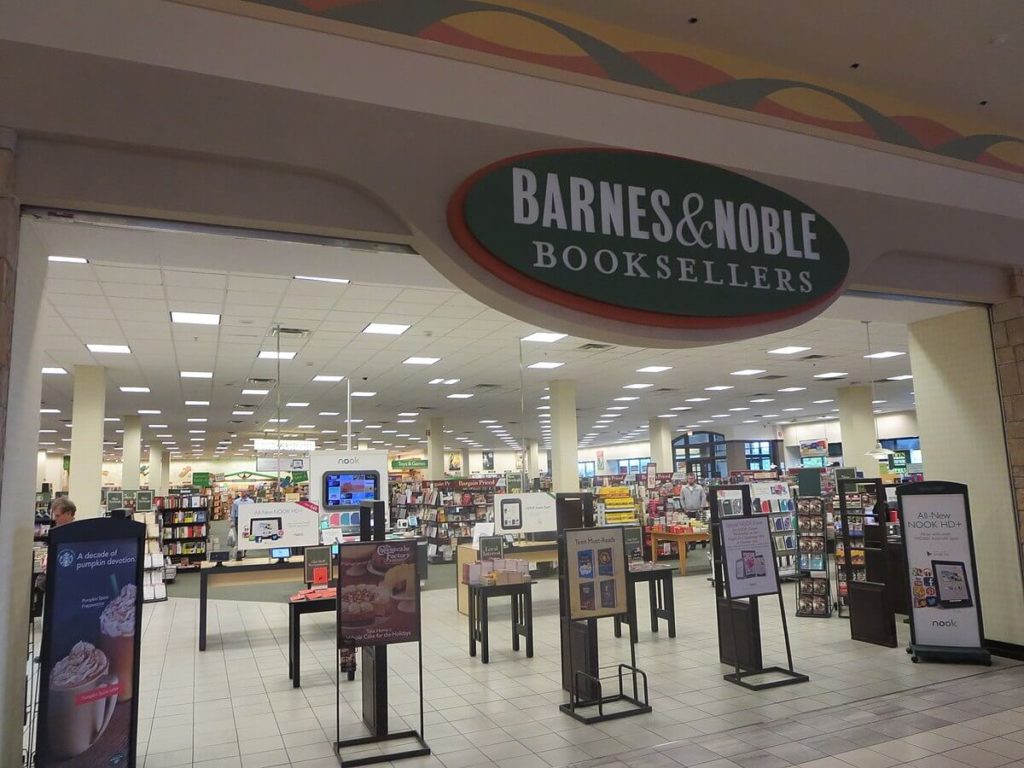 Barnes & Noble may have found a way to revive sagging interest: smaller stores.  Afterall, less is more sometimes.
According to Fortune, Barnes & Noble Chief Executive Demos Parneros aims to focus on smaller stores, selling books instead of games and toys. "We want to have smaller stores that are more efficient," he added. A report revealed that comparable sales of the company slipped by as much as 6.3 percent. Last year, Barnes & Noble gained tremendously from sales of a Harry Potter book but it struggled this time around due to the lack of a blockbuster release.
In recent years, the company profited from trends such as color books and release of some vinyl records. As a result, nation's largest bookstore chain is not veering away from offering other products, they are just focusing more on their strength which is selling books.  
Parneros added that their new strategy will be reflected in the opening of its new store in Dallas which is only is only 10,000 square foot in size, a downsize compared to the regular size of 26,000 square feet on average. The company is also thinking of downsizing some of its stores to become more efficient.
The bookstore chain tried to discount clearance sales but it only compounded the problem. Barnes & Noble's net loss surged to almost 50 percent to $30 million in the quarter.
Barnes & Noble also gained from its promo, giving customers discounts on a coffee at its café after purchasing a book. Another feature Parneros hopes to capitalize on is the expert advice in actual stores which is missing when someone is shopping online. The customer engagement has resulted in some positive results to traditional bookstores and Barnes & Noble hopes to emphasize this aspect moving forward.
One thing going for the company is that their stores are being leased in a short period of time. This gives them time to evaluate which ones need to be closed or downsized.
In this day and age, if retailers must quickly adapt or suffer the consequences. More brick-and-mortar stores are closing down because of low foot traffic. Former CEO Leonard Riggio puts it simply, "The No. 1 consideration of where someone will shop is how close it is to where they are," he said. "It has nothing to do with pedigree or branding. If there's no bookstore close to them, they're more likely to buy online. If there's one close, they're more likely to buy if it's a block away." The bookstore chain owns more than 600 stores right now. Clearly, the strategy needs to be improved if it hopes to stay relevant.
The need to offer unique selling point to customers has been a real challenge. Astoria Bookshop Lexi Beach admits indie bookstores have not changed much. "Handselling great books, offering excellent customer service, tailoring inventory and events programming to your customers' interests — stores have been doing this for decades," she clarifies. She also believes that downsizing is the way to go because inventories can be managed more while supplies can be restocked right away when needed.
Yahoo! News reports that the shares of Barnes & Noble dipped after the company revealed its next step, mirroring Wall Street's growing skepticism about its future.
(Featured image by Corey Coyle via Wikimedia Commons. CC BY 3.0)