The benefits and risks of investing in crypto CFDs
The continued decline in cryptocurrency markets make investors hesitate but CFDs can help minimize their losses.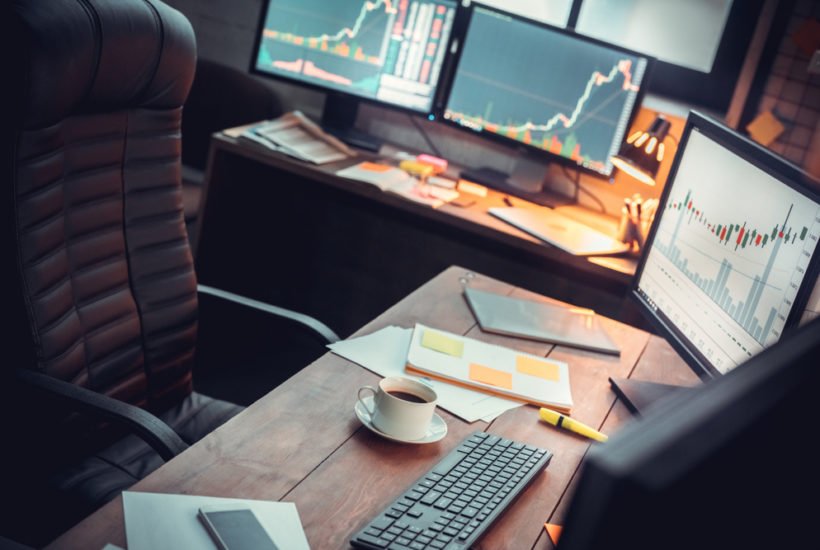 The cryptocurrency market's decline has continued this year following last year's plunge. The price of the world's biggest cryptocurrency, in terms of market cap, bitcoin, has plunged to new multi-year lows—currently trading at about $3,357. Other cryptocurrencies including Ether, Litecoin, and Ripple have also experienced massive declines.
This has left the market reeling with skepticism, with some already contemplating pulling out their investments in the cryptocurrency industry. This type of sentiment has continued to cause uncertainty, which makes the market even more volatile. Under the current circumstances, investors will probably be looking at ways of investing in cryptocurrencies without necessarily buying them from a cryptocurrency exchange.
This means that should the market continue to experience high levels of volatility, traders won't be at risk of incurring losses because they couldn't find a buyer when they wanted to sell. This can be done by trading crypto CFDs. So, what are the benefits of trading crypto CFDs as compared to 'HODLing'?
The benefits of investing in crypto CFDs
No commitment to ownership
Just like stock CFDs, traders trade based on the underlying price of the asset, without committing to own the stock. This can be very useful especially for day traders when the crypto markets are choppy.
Trading on margin can magnify your profits
Most CFDs brokers provide traders with leverage on CFDs of up to 5:1, which means that if you invest $500 in say, BTC/USD and apply the 5:1 leverage, then you could make profits five times what you would have made on a regular cryptocurrency exchange. And due to a variety of markets present, which include forex, commodities, stock CFDs and indices among others, traders trading crypto via CFDs tend to enjoy more liquidity than those trading via traditional crypto exchanges.
No need for cryptocurrency storage wallets
A cryptocurrency wallet presents one of the most common loopholes that cryptocurrency hackers exploit to steal from unsuspecting traders. With crypto CFDs, there is no need for a crypto wallet, and this reduces one of the key vulnerabilities of the cryptocurrency industry.
Top-notch customer support
Unlike in cryptocurrency exchanges where customer support is nearly non-existent, CFDs brokers provide their traders with 24/7 customer support on technical issues, withdrawals, and deposits. You would be lucky to find such a support mechanism on a traditional cryptocurrency exchange.
Utilize stop loss to minimize potential losses
There are a lot more benefits that traders can gain by trading cryptocurrencies via CFDs. Stop loss is one good example, but some brokers provide more tools for the trade. One of the leading crypto CFDs brokers eToro, for instance, allows crypto traders to practice copy-trading. Traders can simply copy the trades of expert traders and enjoy the profits. There is a great eToro review that discusses all these features more comprehensively.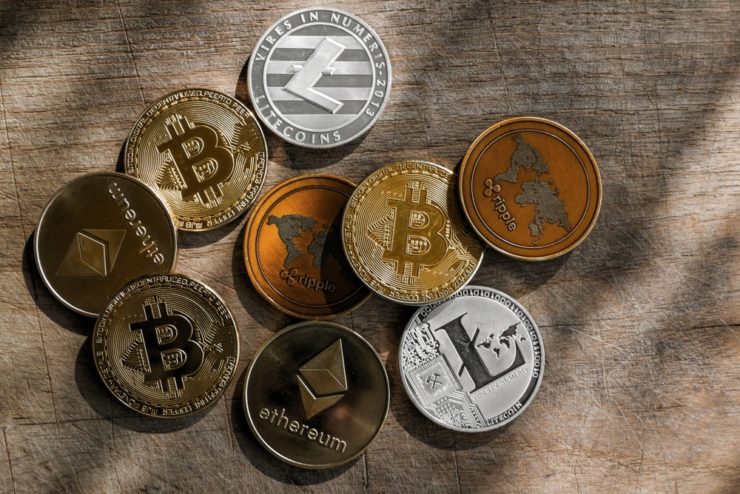 Potential risks of investing in crypto CFDs
The risk of trading on margin
Trading on margin can amplify your profits, but this also applies to losses. When trading CFDs, traders try to predict the direction of the movement of the price of the underlying asset. If they predict an increment and the price increases, then the difference becomes a profit. However, if instead, the price declines, then the difference becomes a loss. As such, traders are required to cover that loss with their funds in the trading account. The twist here is that they lose if they used 5:1 leverage, then the loss is magnified five times. This also means that you could lose more than the amount you have deposited with your crypto CFD broker.
Unsuitable for long-term traders
While day traders will enjoy trading cryptocurrencies via crypto CFDs, those looking to invest long-term have a different experience. CFDs brokers charge an overnight fee for traders that are not closed within a day's session. There are also weekend charges for trades held longer. These fees can cumulate substantially and have an impact on profits.
(Featured image by Viktoriia Hnatiuk via Shutterstock)
—
DISCLAIMER: This article expresses my own ideas and opinions. Any information I have shared are from sources that I believe to be reliable and accurate. I did not receive any financial compensation for writing this post, nor do I own any shares in any company I've mentioned. I encourage any reader to do their own diligent research first before making any investment decisions.